Over the years I have seen many little places come and go in Coolangatta.  Being a holiday destination some businesses do suffer when it isn't peak holiday period.  To be quite honest, I frequently visit in the quite times, have no idea how they survive off peak.
A Book an a Bite first caught my eye a couple of visits ago, but I didn't have the chance to drop in to try them out. On my last visit I was thrilled to see they were still in business, and decided to call in for breakfast with mum.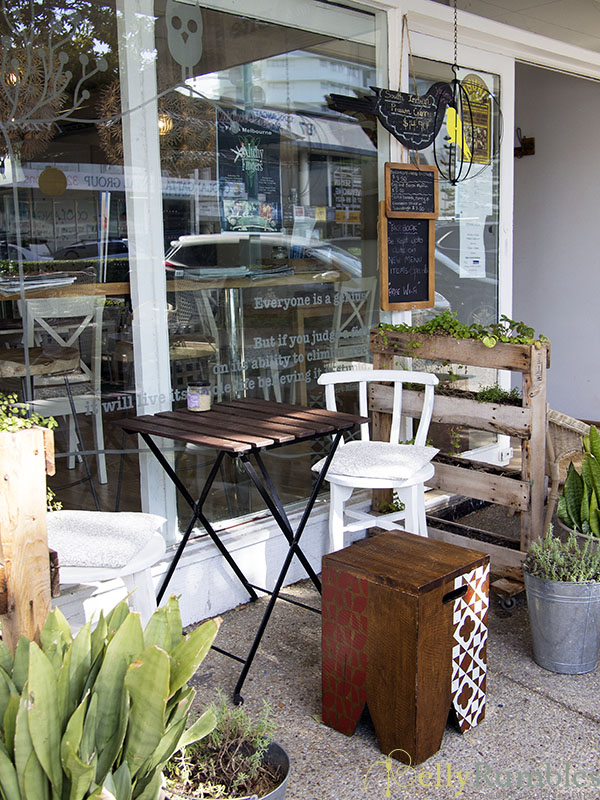 You won't find them on the popular Marine Parade strip with a view of the ocean.  The Book an a Bite is located one street back on Griffith Street.  Whites and pale wood give the café that Coolie beach vibe, as well as having a lovely little quirkiness.  It was these two elements that grabbed my attention initially.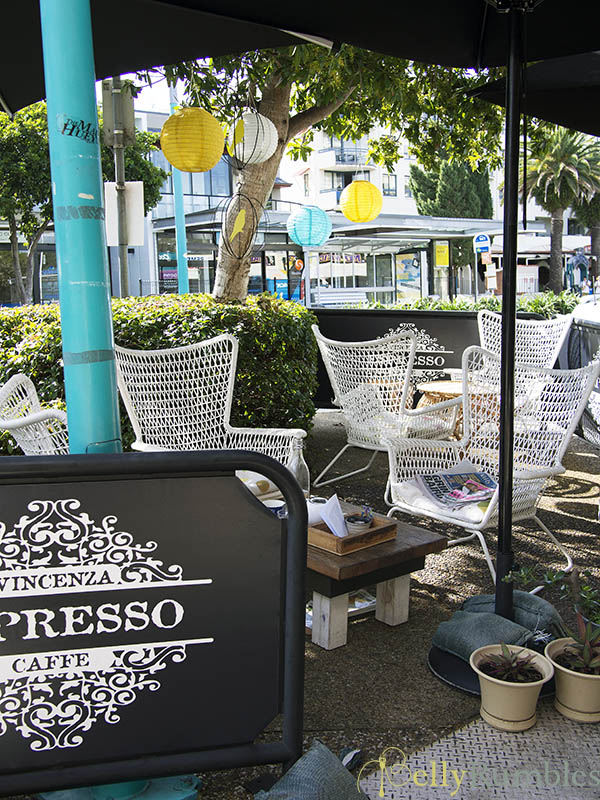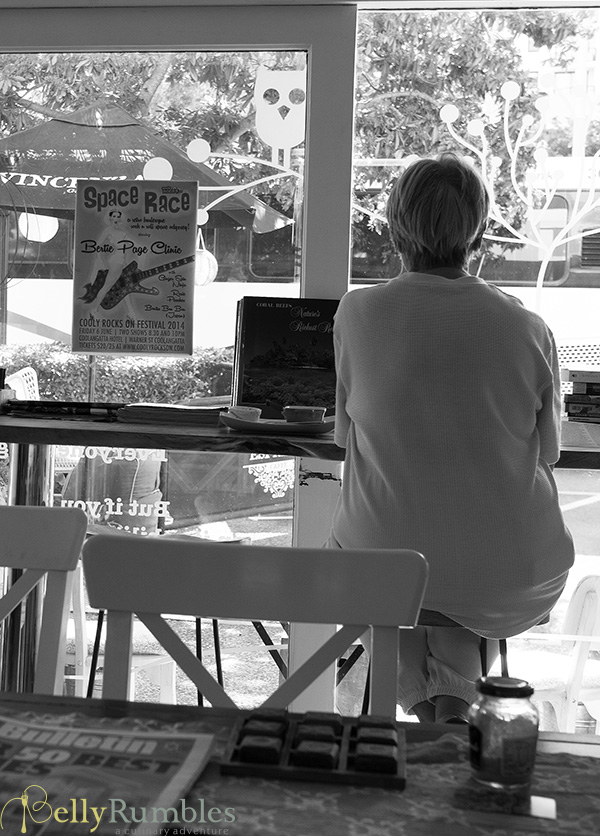 The dog water bowl for your four legged family member gets my instant seal of approval.  It is situated near the comfy looking outdoor seating area.  I could easily imagine Sally and I sitting out there enjoying lunch and the sunshine.   There is a very well equipped play area to keep your ankle biter amused while you enjoy a quiet cup of coffee.  Actually the play "pen" puts popular Three Williams in Sydney to shame.  Not as big by any means, but better stocked with fun things to play with.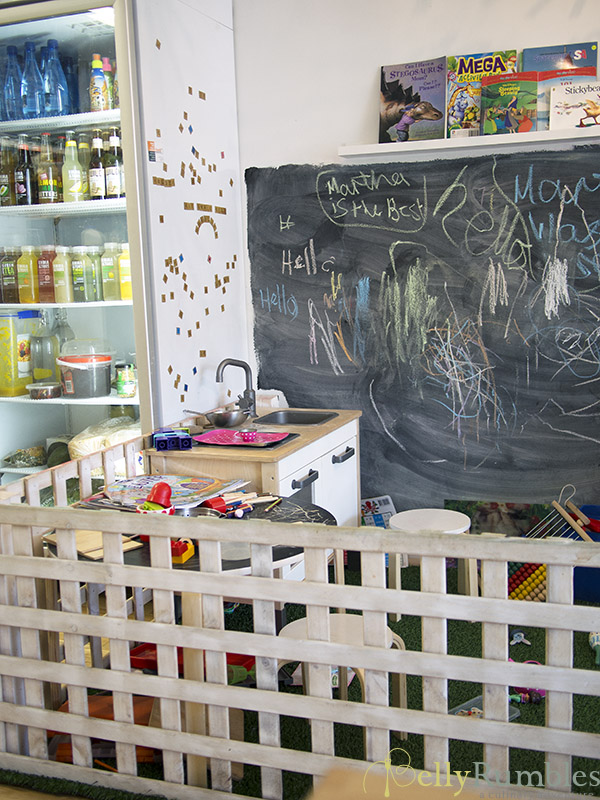 The staff are laid back and lovely, and the café seems to be quite popular with locals coming and going for their coffee fix.  There is an all day breakfast menu, which includes a big breakfast for vegetarians ($15.50).  They use free range eggs, there are homemade cakes and the organic coffee is sourced from Vincenza in Maroochydore.  If you don't feel like breakfast for lunch they do offer a lunch menu, with most dishes making any vegetarian quite happy.  They aren't a vegetarian café, but they cater very well for you if you are.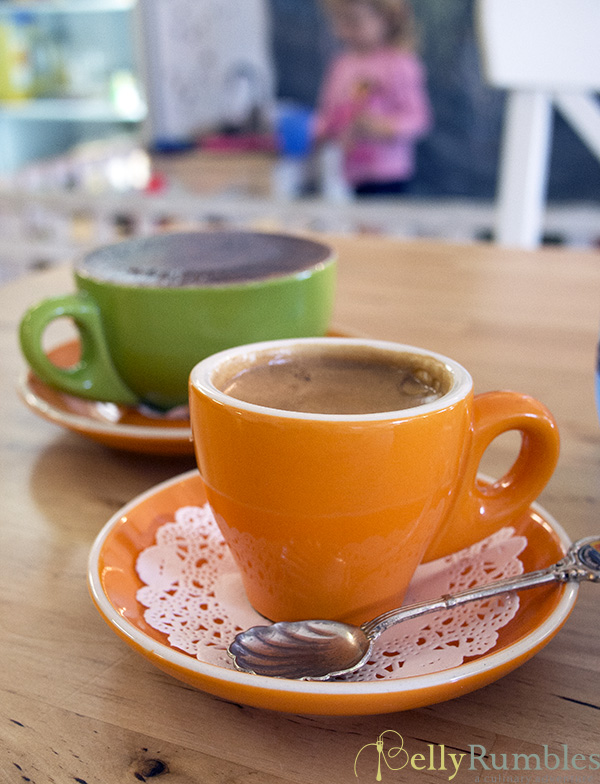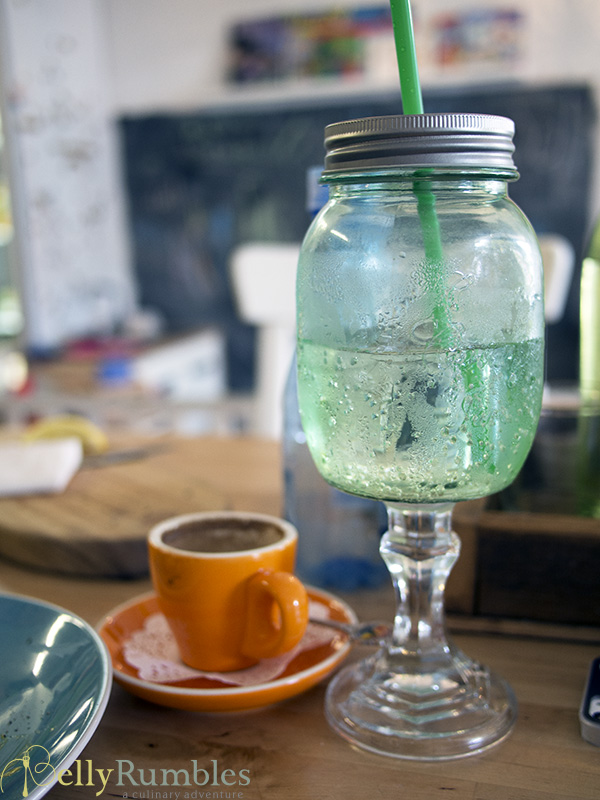 Along with our coffees, espresso for me and a cappuccino for mum, I order a mineral water.  There isn't anything new about mason jars as glasses but this one is massive and has a stem.  One of the quirky features.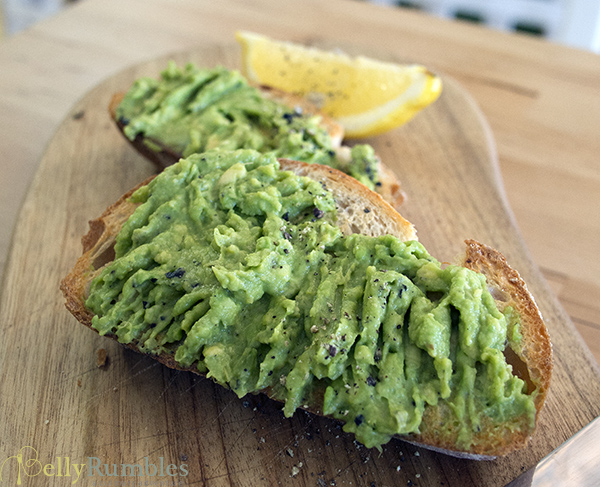 Mum goes for the healthier breakfast of smashed avocado on sourdough ($5).  Normally $5 a slice but as they were small slices of bread they gave mum two, and it's served with a slice of lemon on the side, just how I like it.  Mum is very happy with her choice and lemon with avocado is now a firm favourite.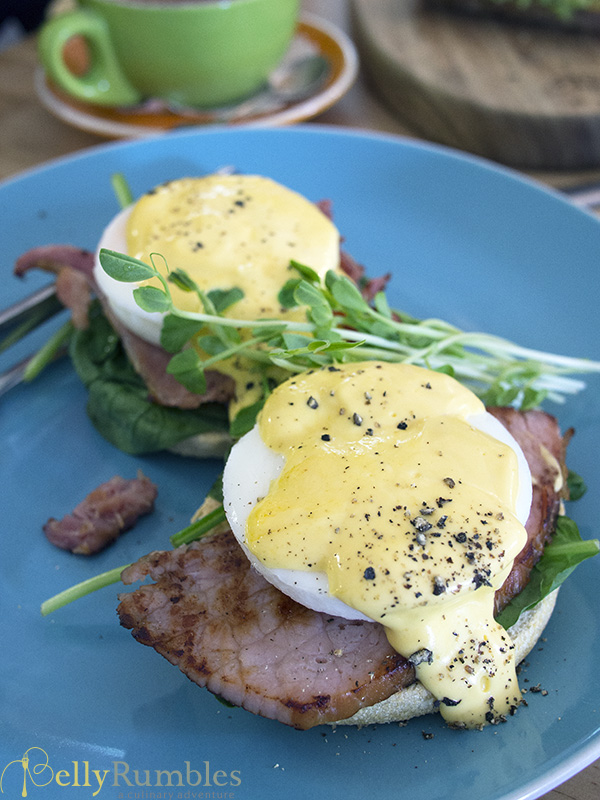 I decided to try the eggs Benedict ($12.50), always a good way to judge a café.  The ham is thick cut country style, hollandaise sauce has a nice tang, but by the shape of the eggs they seem to have been "poached" in the microwave.  It's still rather tasty though the egg whites very firm.
A Book an a Bite is well worth popping into if you are spending some time in Coolangatta.
Sara xxx
A Book an a Bite
2-102 Griffith Street, Coolangatta QLD
Facebook