Who would of thought there was a pretty cool little café in Kingsgrove.  Actually it isn't too little, All Good Things is quite large and expansive.  Light industrial feel with high ceilings, exposed brickwork, modern lighting, wood and metal.
All Good Things opened its doors November last year and has been doing a swinging trade ever since.  Owners Phillip and Simon Lakis (brothers) have definitely made their mark on the neighbourhood and its surrounds.  They make as much as possible in house.  This includes making their own preserves, pickles, peanut butter, yoghurt, cheese and butter.  You will see the pickles lining the shelf above the large central communal table.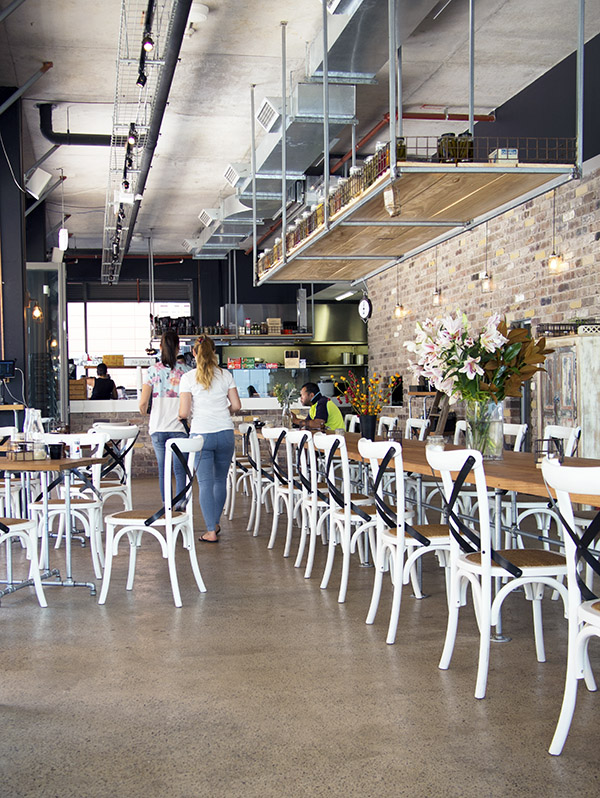 Good quality products are important to them and they source from the best.  Sourdough from Sonoma, and Feather and Bone supply their meat.
We visit just before lunch officially begins, that limbo time of 11.30am.  We are offered both the breakfast and lunch menus to choose from, really the best of both worlds.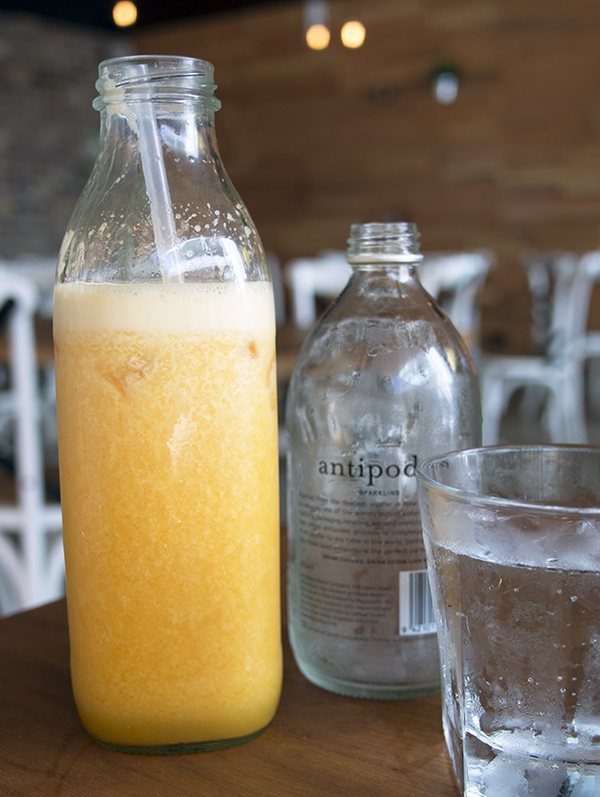 Large freshly orange juice $7.50
I start with a large freshly squeezed orange juice.  It's something that I just can't pass if I see it on a menu. Served in a large milk bottle, it is probably the most generous size I have ever had.  There is a range of freshly squeezed fruit and vegetable juices to choose from , just ask staff what they have on the day and they will mix and match to your liking.  Smoothies include various fruit combinations as well as a delightful sounding espresso and white chocolate $7.50.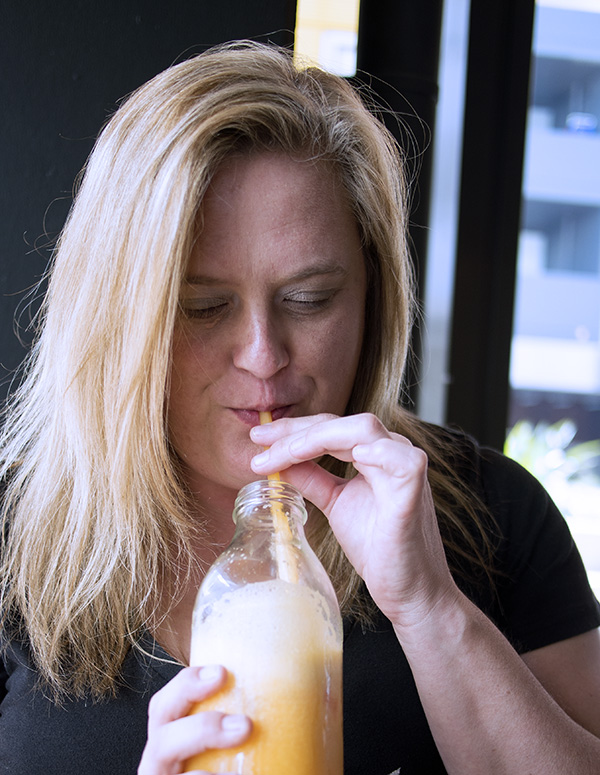 The milkshakes don't sound half bad either, with flavours such as; Belgian chocolate, fresh strawberry puree, salted caramel and all good things 'snickeshake'.  Definitely something I am going to have to try on my next visits.
The breakfast menu offers us a choice of light meals, an all day breakfast selection, larger plates and sweet offerings.   The lunch menu has a selection of burgers, meat and fish dishes, salads and sides and the same sweet offerings as the breakfast menu.
We decide to order from both menus, why not?
The sabih is from the breakfast menu and is a very generous meal.  Gorgeously roasted eggplant, roast peppers, house hummus, zhoug, spinach, poached eggs, and pickles on crusty bread.  Quite a hearty breakfast serving, and I can't stop eyeing off the eggplant.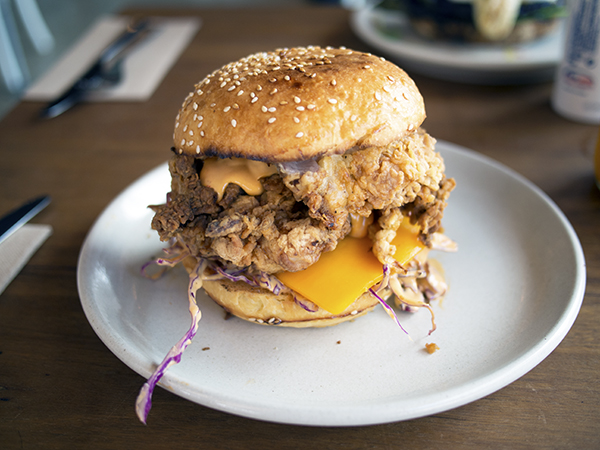 Buttermilk fried chicken burger $14
I order the chicken burger, thigh fillets, red cabbage slaw, aged cheddar, spicy chipotle mayonnaise on a house brioche bun.  It is massive, the photo does not do it justice.  I had to dismantle it in order to eat it.  The chicken is crunchy and thigh meat inside moist and tender.  My only complaint is I would have liked a bit more slaw and maybe one less piece of chicken.  I couldn't finish the burger.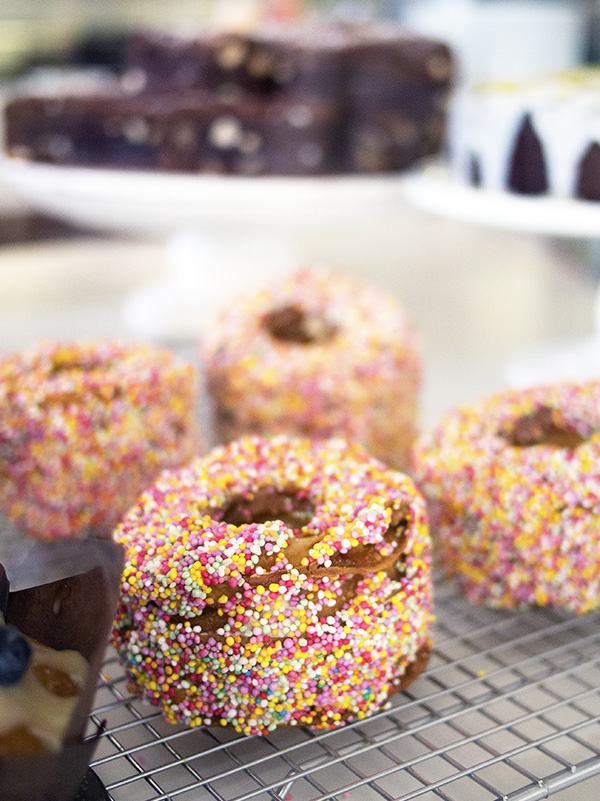 On paying we notice the front cabinet filled with sweet delights.  Among these are cronuts.  On the day we visited there are 100s and 1000s covered ones, but apparently they keep it interesting by alternating the flavours during the week.
Sara xxx
Belly Rumbles dined anonymously and paid for their own meal 
All Good Things Eatery
Shop 9, 11 Mashman Ave, Kingsgrove, Sydney