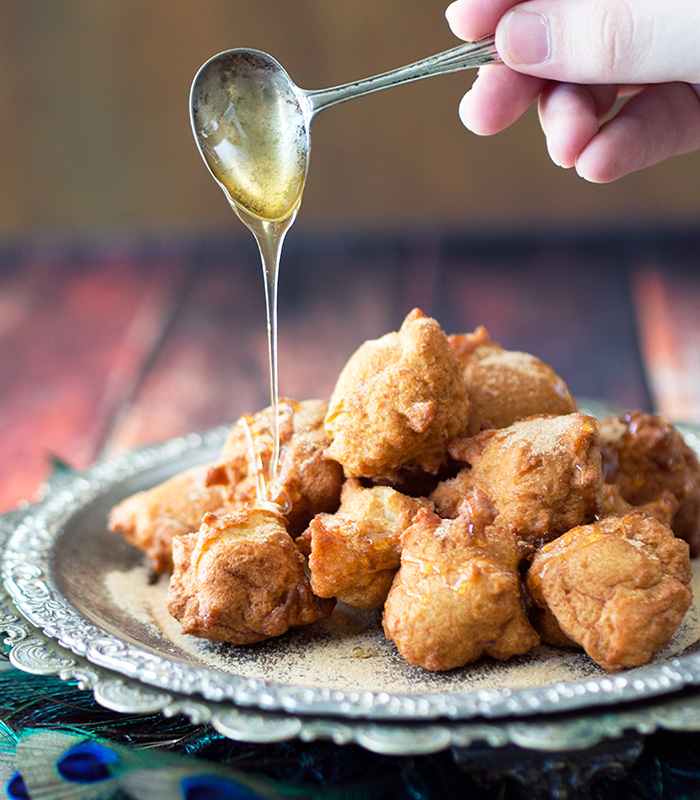 I do love a good Italian ricotta doughnut. Or are they fried ricotta fritters? No matter, they are delicious. Fried ricotta balls that are sprinkled with cinnamon sugar, and then dribbled with honey.
Traditionally they probably aren't heavily doused in cinnamon sugar, nor dribbled generously with honey, but that's the way I like them.
I recently visited Candelori's in Smithfield. A lovely bright and airy Italian restaurant I have been invited to try the new dessert menu. But before we do we sample some of their wood fire oven pizzas. They do a mean pizza!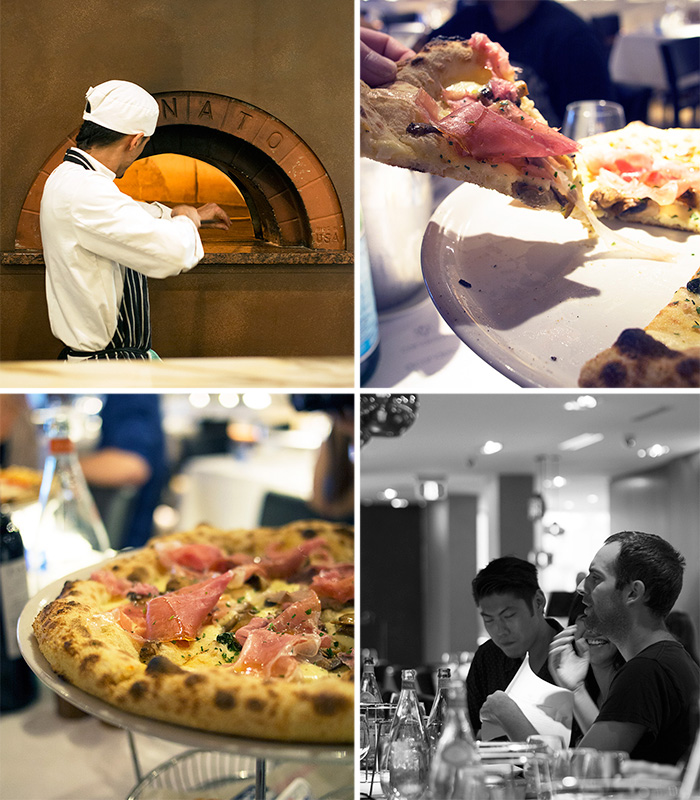 The Teramano is my favourite (pictured above). A thin pizza base topped with bufala mozzarella, thinly sliced mushrooms and prosciutto. It is then given a slight splash of truffle oil, which really does bring this pizza to a new level, delicious. Of course there are many other pizzas on the menu, all just as appetising.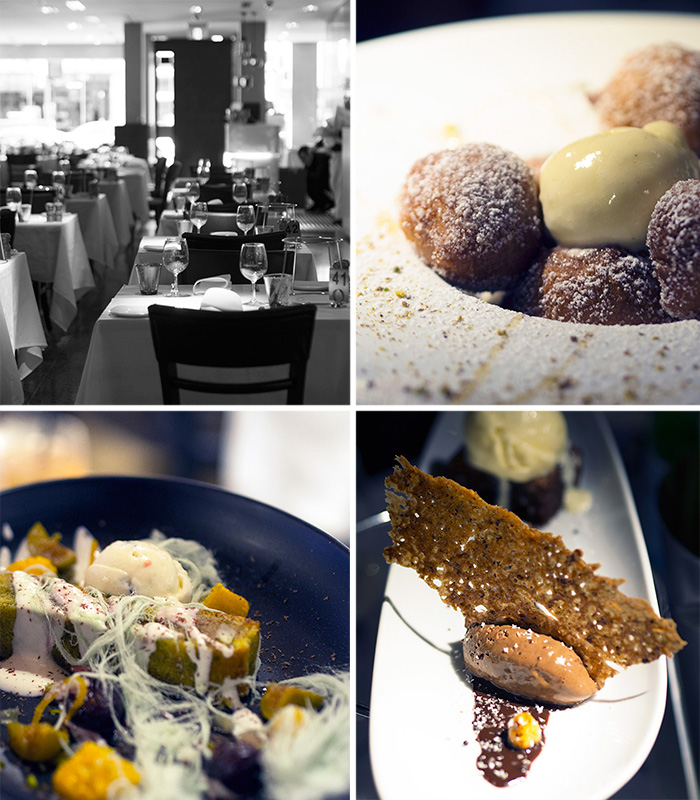 They have just launched a new dessert menu. Luckily I get to sample a taste of all of them. Above you can see the cassata negativo, which is a deconstructed classic Sicilian cassata. As well as the Ferrero Rocher sbagliato. A rich chocolate mousse with caramelised hazelnuts and a chocolate brownie topped with latte gelato.
Then we have the bombolini, which I fell in love with. Light a fluffy ricotta and lemon donuts served with honey, pistachio nuts and vanilla gelato. I loved them so much I pestered them for the recipe, which I share with you below.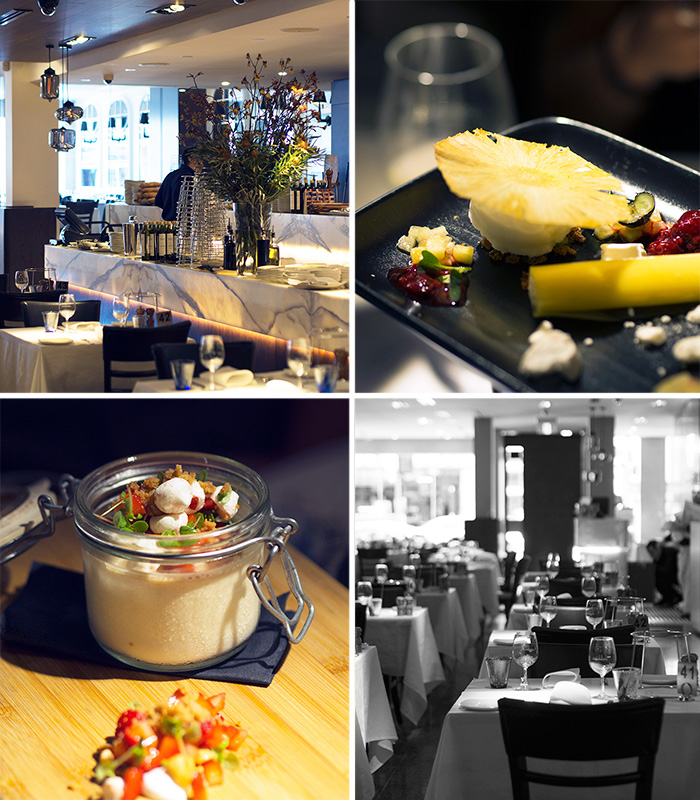 Also tried was the pannacotta, served in a preserving jar, looks super cute for presentation. A hazelnut pannacotta topped with roasted hazelnuts, ginger crumbs, strawberries and Italian teardrops. Don't panic, the teardrops aren't from some distressed Italian nonna, they are tasty little meringues.
Probably the most impressive dessert is the cannoli ananas. Cannoli made from pineapple with a pineapple mousse served with crushed meringue, blueberries and mint.
Sadly my bombolini didn't turn out as light and fluffy as the ones I tried at Candelori's. Not quite sure if it was me, or the recipe. The recipe didn't actually make much batter mix at all, and was stiffer than I expected. Maybe when they adapted the recipe from commercial to domestic use, the ingredient proportions got a little out of whack.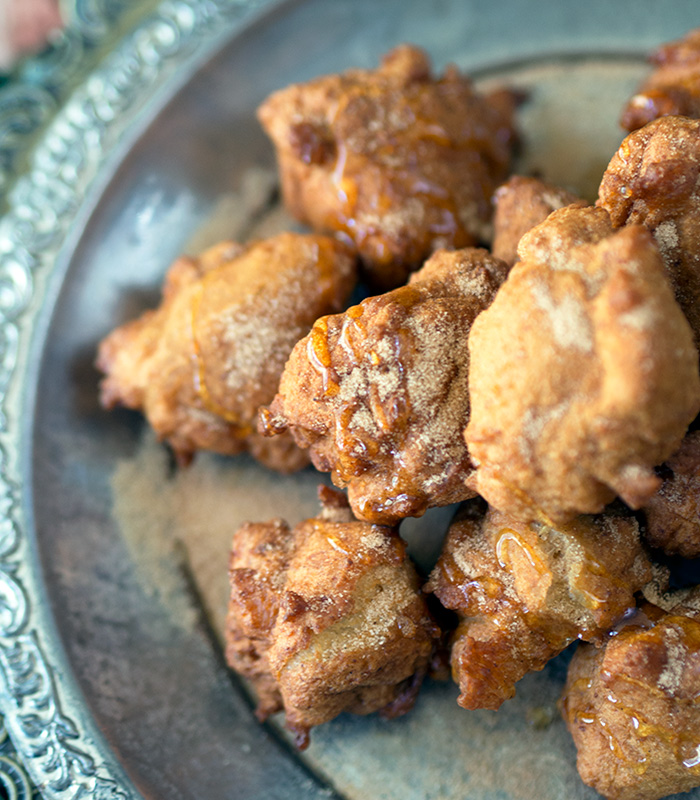 They may not have been as light and fluffy as Candelori's, but they were still really quite delicious. They are denser and more cake like, but still quite good. I made them in the afternoon, headed out for the evening and by the time I got back the boys had scoffed the lot. So they must have been okay.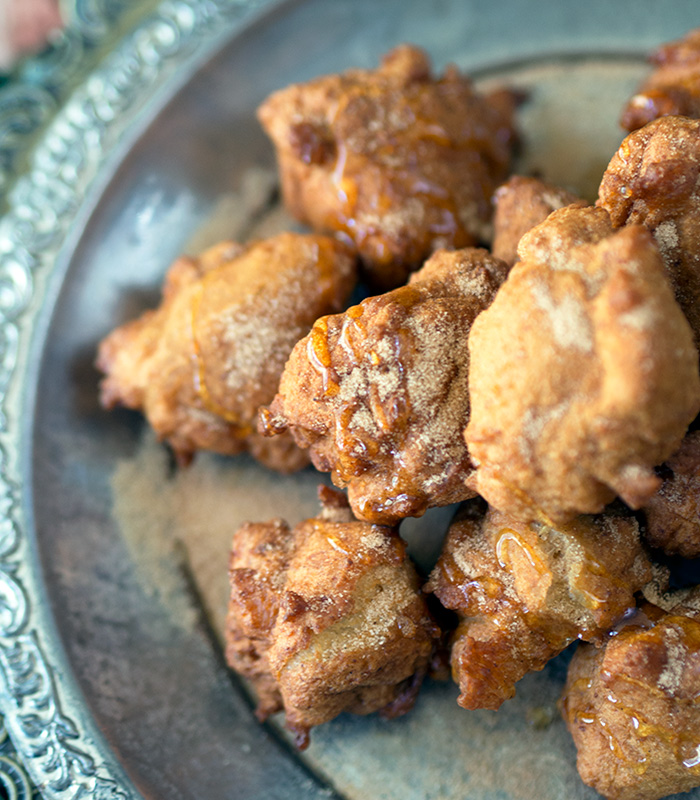 Candelori's Bombolini Recipe
Light and fluffy Italian doughnuts tossed in caster sugar and served warm.
Print
Ingredients
200

grams

ricotta

2

eggs

1

vanilla bean

½

teaspoon

cinnamon

70

grams

flour

1

lemon zest

½

teaspoon

baking powder
Instructions
Heat the vegetable oil in a deep fryer to 180 degrees.

In bowl beat together the ricotta & eggs until smooth. Add the remain ingredients and beat until a smooth batter is formed.

To cook the doughnuts, push a dollop of the ricotta batter off a spoon into the hot oil, the doughnuts will form in the bottom of the oil but will puff up and rise to the surface.

Cook the doughnuts for 3 to 4 minutes, turning over in the oil regularly to ensure they are cooked evenly. When they are golden brown remove from the oil and drain on paper towel. Toss in caster sugar and serve warm.
Nutrition Facts
Candelori's Bombolini Recipe
Amount Per Serving
Calories 62
Calories from Fat 18
% Daily Value*
Total Fat 2g 3%
Cholesterol 35mg 12%
Sodium 24mg 1%
Potassium 50mg 1%
Total Carbohydrates 5g 2%
Protein 3g 6%
* Percent Daily Values are based on a 2000 calorie diet.
I tossed mine in cinnamon sugar and then drizzled them in honey. Well actually it is Josh's hand you can see in the picture drizzling the bombolini in honey.
These delicious little donuts are best eaten on the day. And if you serve them warm, then you get extra brownie points for that.
Sara xxx
Belly Rumbles dined as a guest of Candelori's
Candelori's
685 The Horsley Dr, Smithfield
Tel: +61 2 9729 1155
website