Belly Rumbles is having a giveaway, first one, how exciting!  Okay, it's exciting for me and I hope for you as well, but we will get to the details a little later.
You may remember a little post a while back where I had afternoon tea with Suzanne Gibbs and Margaret Fulton.  Suzanne made a gorgeous roulade, light as air flourless cake filled with cream and seasonal berries.  From the moment I tasted Suzanne's I knew I was going to make the roulade at home but I wanted to add my own twist.
As cherries are in season, I thought why not a chocolate cream and brandied cherry filling.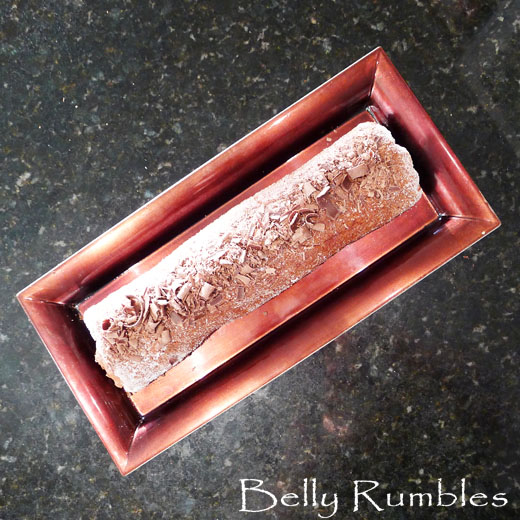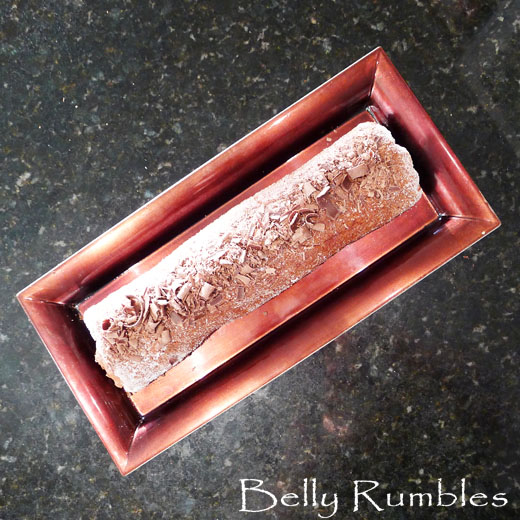 Chocolate Cherry Roulade
Print
Ingredients
3

eggs

seperated

1/2

cup

caster sugar

2

tablespoons

cocoa

sifted

1

teaspoon

vanilla essence

250

grams

Philadelphia Cream for Desserts

a double cream alternative

150

grams

dark chocolate

350

grams

pitted cherries

1/3

cup

caster sugar

1/4

cup

brandy

1

teaspoon

cornflour

grated chocolate to decorate

optional
Instructions
Set oven temperature at 180?C (non fan forced). Line a 30cm x 25cm swiss roll pan with baking paper. Beat egg yolks with a whisk or electric beaters until thick and creamy. Gradually beat in sugar. Fold cocoa and vanilla in to the egg yolk mix.

Beat egg whites until soft peaks form and gently fold in cocoa mixture. Pour at once into a prepared pan and bake for 15 minutes, until cake has drawn away from sides and springs back when gently touched in the middle.

Had a clean tea towel ready which has been liberally sprinkled with caster sugar. Turn cake out onto towel, carefully peel away paper and while still warm roll up, including towel, and leave on a wire rack to cool.

While cake is cooling, in a medium pot place cherries, sugar and brandy. Stir until sugar has dissolved and bring to a simmer. Gently simmer for a couple of minutes. Remove pot from heat and in a small bowl add a couple of tablespoons of the cherry liquid to the cornflour. Mix until combined and then add cornflour mixture to the cherry mixture. Return pot to heat. Simmer gently until liquid thickens. Remove from heat and allow to cool completely.

Melt chocolate in a medium sized glass bowl in the microwave. Allow to cool slightly. Using electric beaters mix the Philadelphia Cream for Desserts into the melted chocolate.

When the cake is completely cold, very gently unroll and spread with the chocolate cream. Then top with strained cherries. You can use the excess cherry liquid as a sauce if you wish. Roll up cake and chill in refrigerator for 30 minutes. Just before serving top with grated chocolate, cut into slices and serve.
Notes:  I used a knife to assist peeling the paper off.  It will stick slightly so don't panic.  I didn't use the whole chocolate cream mixture or all the cherries.  You will need to judge it so you don't overfill your roulade.  If you overfill it won't roll up.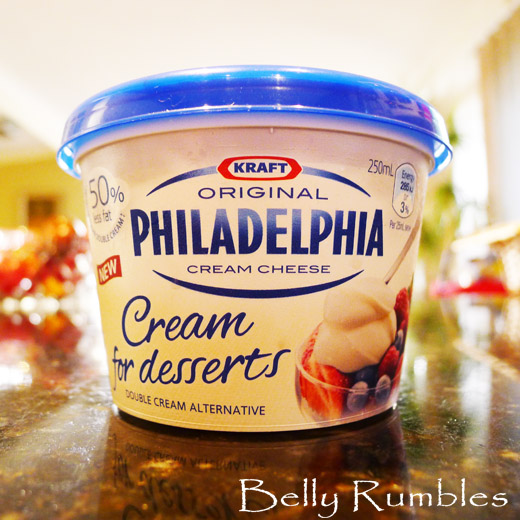 Sadly my roulade didn't look as spectacular as Suzanne's creation.  I can vouch for the taste, rich but ever so yummy and the tribe absolutely loved it.   Also 50% less fat than if I had used traditional cream!
The lovely people at Philadelphia have offered prize packs to five lucky Belly Rumbles readers.  The prize pack includes a copy of the newly released Simply Heaven vol 2 cookbook and two Woolworths or Coles gift cards, total value $42.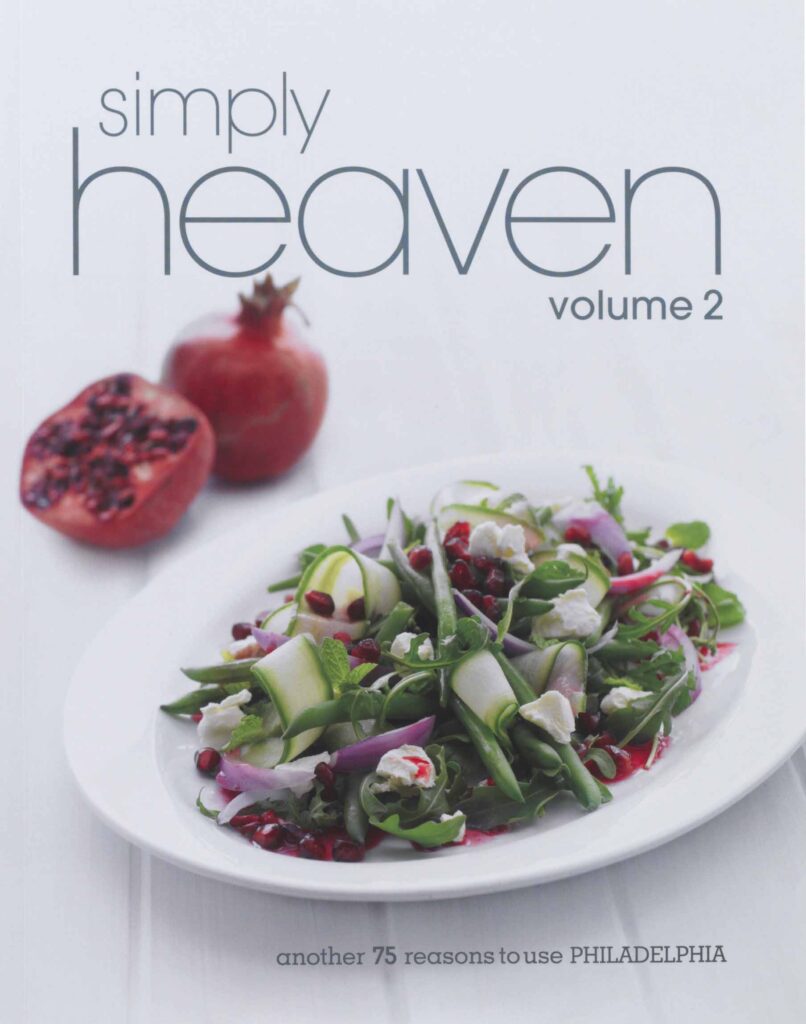 All you have to do to for a chance to receive one of these gift packs is leave a comment below and let me know what your favourite dish is using any of the wonderful Philadelphia products.
Entries close Tuesday 6th December. The lucky winners will be announced on Wednesday 7th December.
Sara xxx