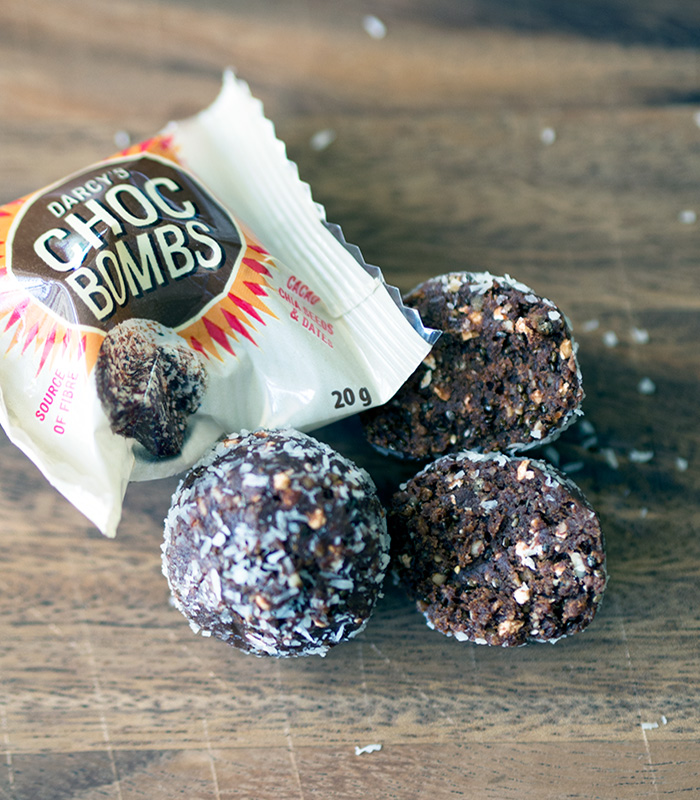 'It's all about innovation this week as the experts are calling for the weird and wacky to be served up. The winning product will be on sale at Woolworths the very next day. What will it be?' ~ Recipe to Riches website
Innovation: 'The action or process of innovating' ~ Oxford Dictionary
Innovate: 'Bring in novelties. Make changes to something already established, especially by new methods, ideas and products' ~ Oxford Dictionary
Inn: 'Where I go to get a whisky or two after yet another non innovative product is chosen on Recipe to Riches' ~ Sara McCleary
Oh dear, what do I say? What on earth was innovative about the three contestants' offerings last night?
The television told me last night (so it must be true) that we are a nation that loves innovation. Actually I do believe that with all my heart, Aussies are an adventurous bunch, especially when it comes to cuisine. We are so blessed in this country to have an amazing variety or ingredients and multicultural offerings. We lap up the new, the exotic, the traditional, the innovative.
Last night was all about finding an innovative health food product. A product that would hopefully earn their creator a slice of the $413 million dollar industry.
Before we get down to the nitty gritty of Darcy's mind blowing balls (yes that line is just for your Mlledelicieuse), let's quickly look back at the other two contenders last night.
Carla, a fellow food blogger (whom I have never met nor heard of before last night), served a chocolate paleo mousse. A chocolate concoction made with avocado. There is nothing new about using avocado to make a "healthier" chocolate mousse. Just ask Sky Craig of Wild Sugar who whipped one up back in 2010 on Masterchef.
Since then many have made chocolate mousse this way. I haven't, I love cream too much, but really should give it a go, my hips and heart may thank me. You will find various recipes all over the internet and cook books, such as I Quit Sugar.
Carla explains to Darren that making the mousse is relatively easy and then gives him the paleo story.   The camera conveniently pans in to catch Darren rolling his eyes. I don't think the caveman diet is impressing him.
Carla didn't cope very well in the kitchen at all. Being void of her mobile didn't help the situation either (all contestants have their mobiles taken from them while shooting). The mobile withdrawals resulted in #hashtagtalk
She was stressing so badly I just wanted to hand her some carbs and refined sugar to get her through. Seems Darren's melt down radar was working, and her phone was returned #thankgod. The #hashtag talk probably wore him down like the rest of us #pleasestop #annoying #yourhashtagtalkismakingmecringe #killmenow #stopalready #sarapressesmute
Now distracted by the newly returned phone she gets into more trouble. There was lumpy mousse, bitter mousse and unevenly portioned mousse.
I will admit I am not aware of a commercial chocolate avocado mousse out on the market. In my defense, it isn't something I have looked for. My healthy paleo friends, please feel free to leave links in the comment section if you know of any.
As we know Carla doesn't make it through, which may be a good thing in hindsight. Girls get out there and market a rocking product to Australians. You would do a far better job I am sure than what would have been dished up by Woolworths if you had won.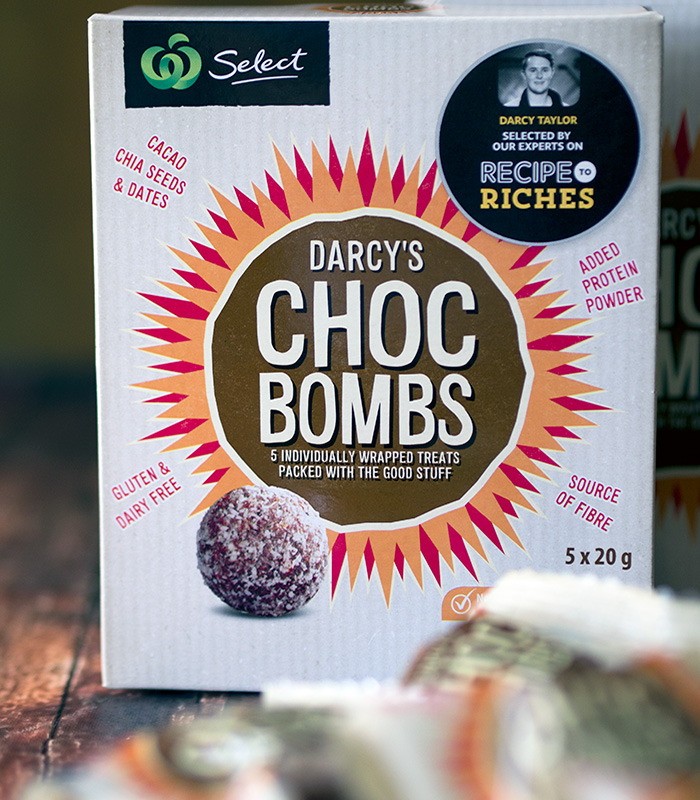 Next we had Kelly's Flackers, flack seed crackers. Not a new product, nor an innovative product. A product you can already purchase. This morning I found 'Flats' which are a similar product along with other various seed style crackers at Woolworths.
I also know you can purchase this kind of product from farmers' markets around Sydney and delis. Without researching too much, and having a look at IGA or Coles, I am sure there are more commercial brands out there.
Kelly is intent on telling her batch up team the entire story behind Flackers. She then imparts the most important secret behind her amazing Flacker recipe. Are you ready? The secret is not to burn them……….
With Kelly taking her sweet time during batch up, Eddie looks like he is going to have an aneurism. Which is a big thing, he always comes across so patient with the noobs in the kitchen
Now it's Kelly's time to get the shits as Darren instructs her to cut her little fuckers uniformly, whoops I mean Flackers.
Kelly gets through batch up to draw swords in the final battle with Darcy.
Darcy tells us he didn't enter the competition lightly. In fact he goes on to say "my balls are better than yours", he says this with legs splayed open on a barstool. Not a great visual Darcy.
Batch up doesn't prove too much of an issue for Darcy. A dent in his plans comes when he is told he can't roll his balls in chia seeds. The chia seeds are too expensive to use to make them cost effective. He also can't roll his balls in cacao powder as they will end up looking dodgy after time. The balls are delegated to roll around in desiccated coconut.
And yes, I am giggling like adolescent every time I type balls while writing this. You can blame my friends and social media.
After battling it out with Kelly on Pyrmont Bridge, Darcy is the victor of last night's Recipe to Riches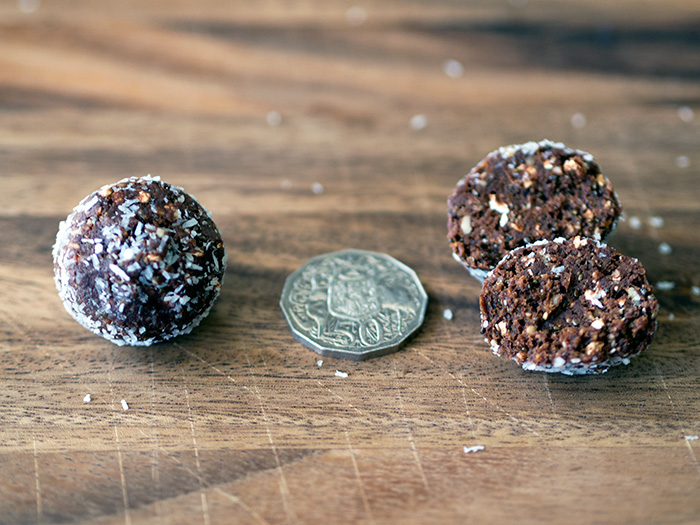 What are Darcy's Choc Bombs like?
Packet Information (please see pack for full description)
Ingredients:  Dates (29%), cashews, rice malt syrup, almonds, coconut, cacao powder (6%), chia seeds (5%), soy protein concentrate, rice flour, rice pollard, puffed sorghum, natural vanilla flavour, coconut oil, apple juice concentrate.
Allergen advice:  Soybeans, tree nuts.
Possible allergens: Other tree nuts, sulphites.
General:  There are 5 balls in a packet. One serving (1 ball 20g) is 354kJ/85Cal.  One piece has 5% of your recommended daily intake (RDI) of total fat, 5% RDI saturated fat, 3% RDI carbohydrates, 7% RDI sugar and <1% RDI sodium. The product is made in Australia. Contain no artificial colours or flavours.
Price:   $5.99 = approx. $1.20/ball
When I went to Woolworths this morning I had a look to see what other energy/power balls were available. I have purchased them before, but generally at the health food store or juice bar. I was expecting to find maybe one other brand in Woolworths.
Oh boy was I wrong. I found six (6) other brands offering the same if not similar product to Darcy's Choc Bombs. I was completely surprised by this. I do think there are more balls on the market than we can poke a stick at without adding another one to the mix.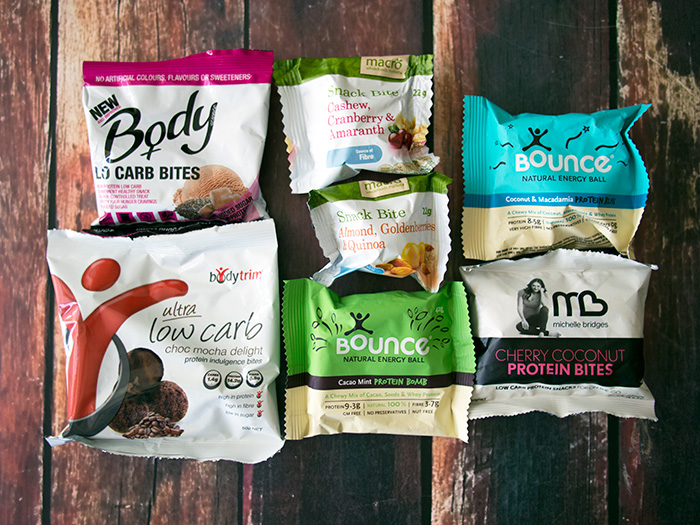 The above is what I found in Woolworths. I am sure if you look at Coles , IGA and other supermarkets we would discover more brands out there. Then we need to also take into consideration juice bars, health food shops, cafes and the likes which have their own ones for sale.
Innovative? For goodness sakes, get out of here, no! Woolworths even have their own brand on the market, Macro Snack Bite ($1.00/22g ball)
I haven't tried all of the bounty I bought home with me this morning, but I do know that Bounce Natural Energy Balls are awesome ($3.29/40-42g ball). These are the balls I buy when not making my own.
But what did they taste like? The balls themselves are a nice size (two mouthfuls), the coconut coating is sparse. The texture is okay, you can taste the date and the cacao, but the balls are dry. You can see and taste the puffed sorghum. Taste wise I find them a bit meh. A little lacking in taste actually, nothing outstanding or innovative to what is already on the market. If anything not as tasty.
Would I buy them again? No.  I would rather make my own which have more flavour and aren't as dry. Recipe here.
Sorry Darcy, but my balls are better than yours. Actually I am sure your homemade balls are awesome, and like every week, your recipe got lost in translation to a commercial product.
Congratulations Darcy on winning last nights' innovative episode. With the grand prize being $100,000 and a partnership with Woolworths, I wish you all the best in the final.
So guys, what did you think of last nights three recipes? Who do you think should have won? And please let me know what you think of Darcy's balls if you get around to trying them.
Sara xxx
You can check out Carla's account of her experience on her (and her sister's blog) The Merry Maker Sisters, plus grab her recipe for the mousse.
For laughs I share with you Jimmy Fallon and Justin Timberlake's Saturday Night Live #hastag, enjoy.
Important Note: This is an independent weekly review of the winning Recipe to Riches product. All products are purchased at Belly Rumbles' expense for review. Belly Rumbles is in no way involved with Woolworths, Channel 10, Freemantle Media Australia or any of the contestants.