This is a tale of two visits to Flanagans.  The first was back in June, a family lunch to celebrate both Josh and my birthdays.
Flanagans had been on the 'to dine' list for quite a while.  I loved the location right on Thirroul beach.  Plus the smattering of reviews I had read were all positive.  Sydney Morning Herald Good Food Guide has since listed Flanagans as one of the top three restaurants in the Illawarra Region.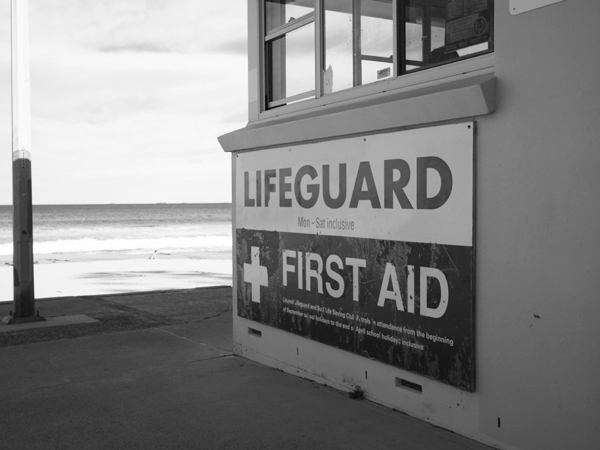 Our visit to was on the most miserable of winter's days.  So much for my thoughts of a sunny winters lunch by the beach.  It was raining, the wind was howling, but the historic beach kiosk, that houses the restaurant, proved to be a warm and safe haven for lunch.  Warm, comfy and most enjoyable with the modern fireplaces burning away.
The restaurant has a casual beach shack feel.  Pale blues and white dominate with the odd splash of yellow.  Diners during the day are a mixed bag.  From those just walking in to others that have planned a special lunch.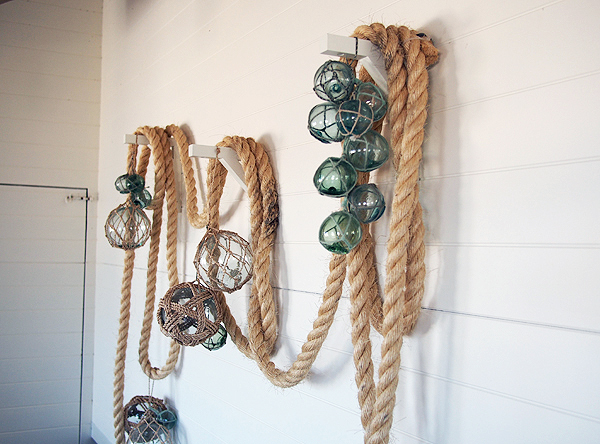 In the kitchen you will find owner and head chef John Connolly.   John established Flanagans Dining Room back in May 2008, then it was known as Flanagans Fish Café.  In June 2012 John decided to make a change to the Flanagans' dining experience.  He brought on board friend, and ex-Efendy chef, Arman Uz.  Flanagans Dining Room was born, brining a whole new level of dining to the Illawarra region.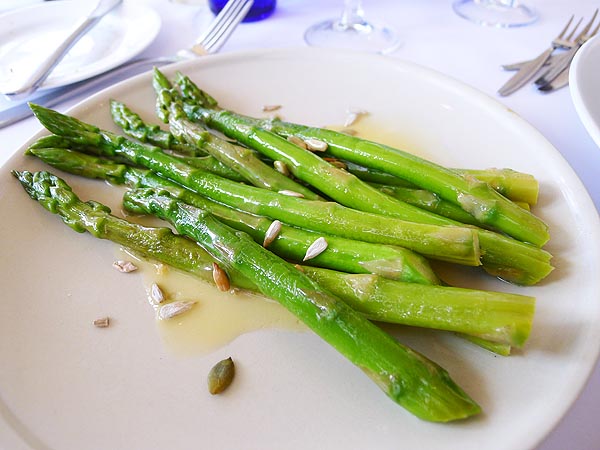 buttered asparagus, toasted nuts $12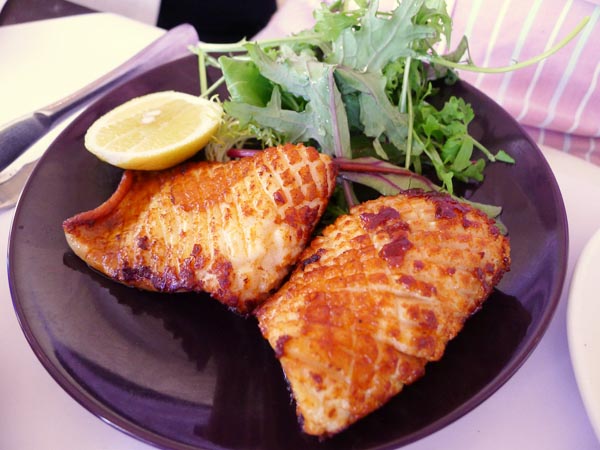 grilled squid, garlic, Szechwan $12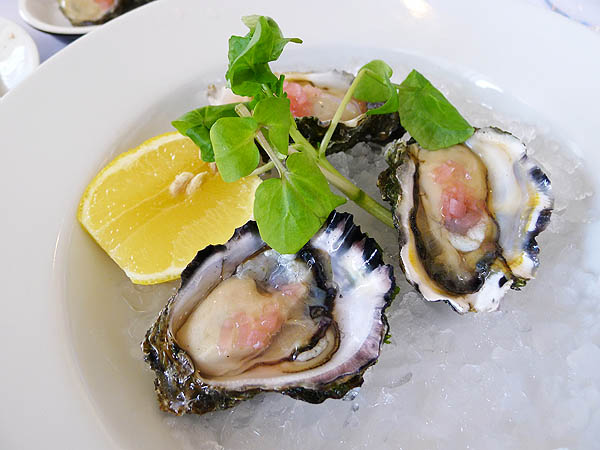 clyde river oysters, pink shallots, white balsamic $12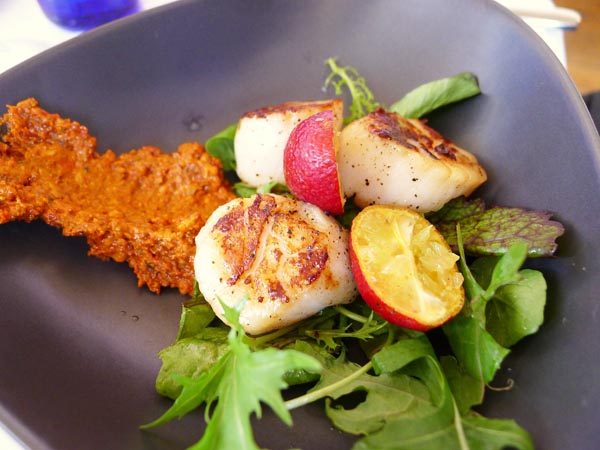 seared scallops, chilli, capsicum, walnut $12
The serve of asparagus was quite generous, the spears plump and tasty.  Squid tender, and scallops well cooked.  I had the oysters, local and most enjoyable.  There was a little confusion to start on how many I should of received.  When initially asking how many to a serve, I was advised four.  Only three arrived.  When pointing this out, it was explained, different chefs and a little confusion.  That being said, out came two more oysters to make up the little mistake, a lovely gesture.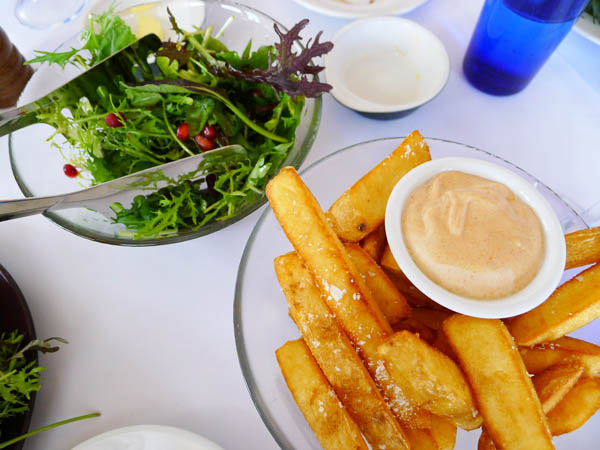 hand cut fries, paprika aioli $9 (now $10) & mixed cress, soft herbs, pomegranate molasses $9
 Fat hand cut fries, the wanted crunch on biting into them, followed by fluffy innards.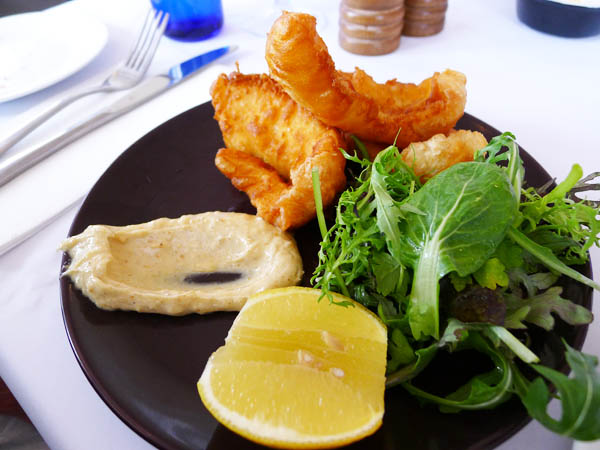 tempura battered ocean perch, cumin aioli $18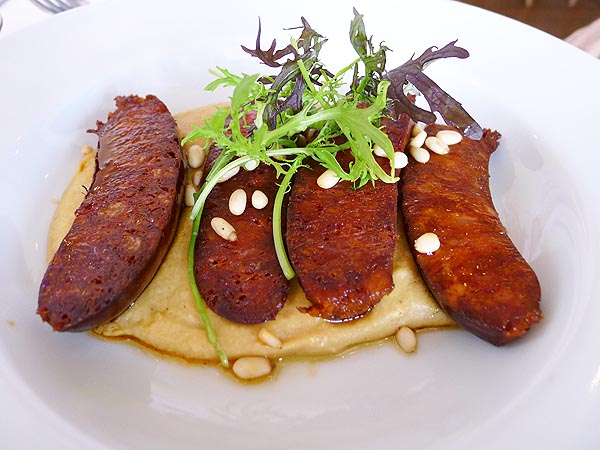 warm humus, grilled chorizo, pinenuts $18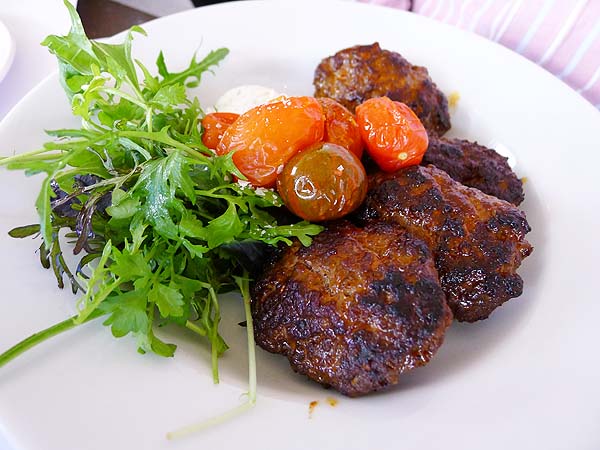 middle eastern style lamb kofta, minted yoghurt $18
I thoroughly enjoyed my ocean perch.  All mains were enjoyed, but portion sizes were a bit hit and miss.  Where the lamb kofta was quite generous the chorizo was a little on the small side.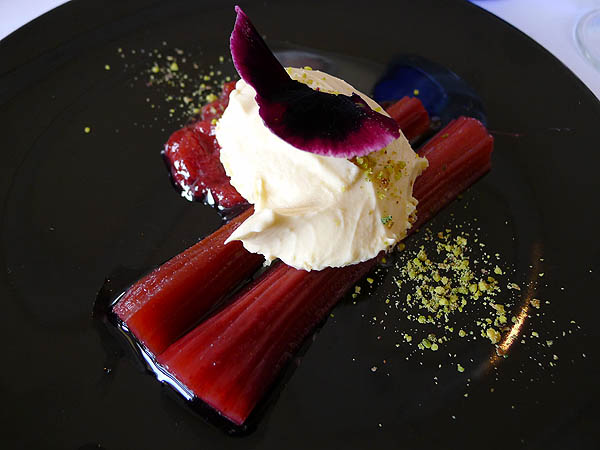 Irish cream custard, rhubarb $9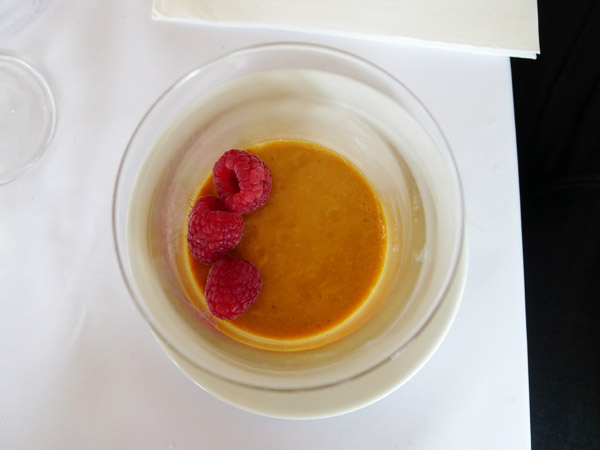 caramel rice pudding, raspberries $9
Everyone else was full, but Josh and I decided we had to share some desserts.  It was our birthdays after all!  Both quite different but enjoyed the same.
Please note for the above visit we dined anonymously and paid for our own meal.
The Second Visit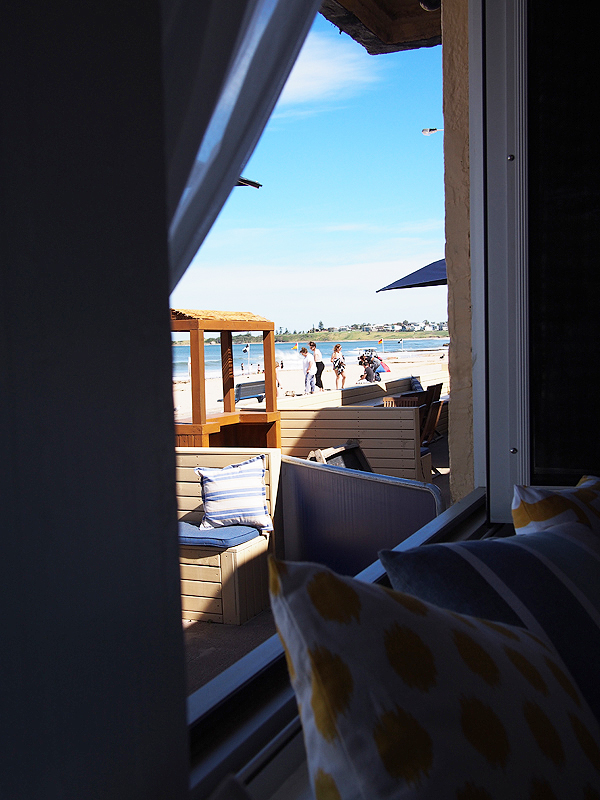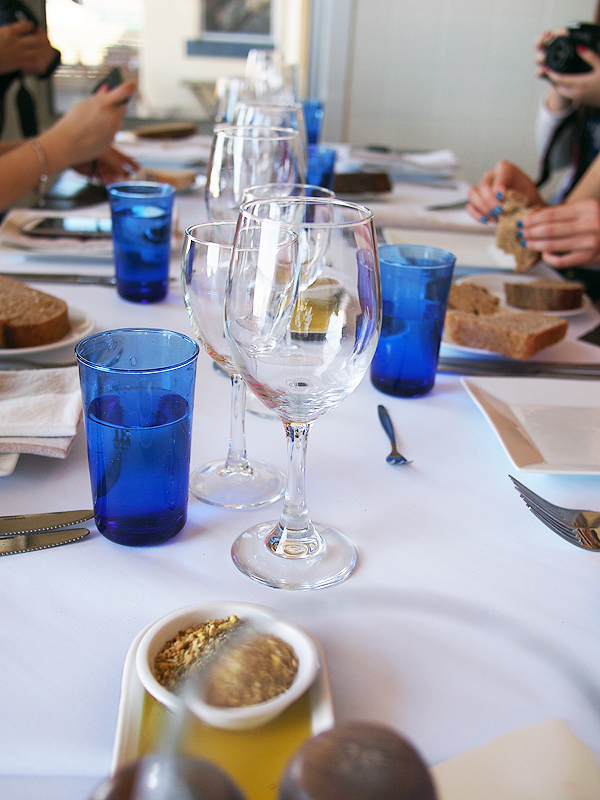 My second visit was part of a group blogger PR lunch.  A variety of dishes shared amongst us all.  I noted the menu had gone through a change since my last visit back in June.  It was more extensive and included a few higher priced lunch dishes.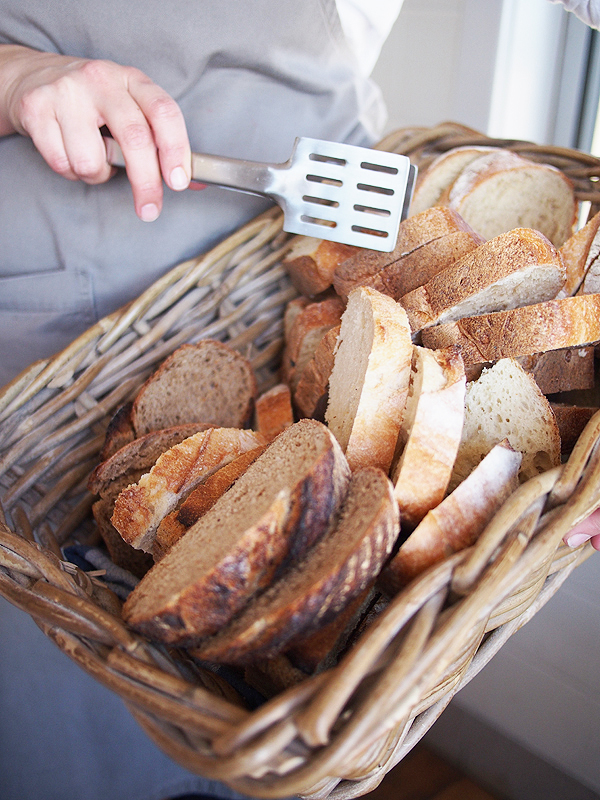 bread, $3/person, as much as you want (same as last visit)
Bread is supplied by Berry Sourdough Company and is served warm from the oven with butter.  There is a selection of rye, spelt, sourdough and white.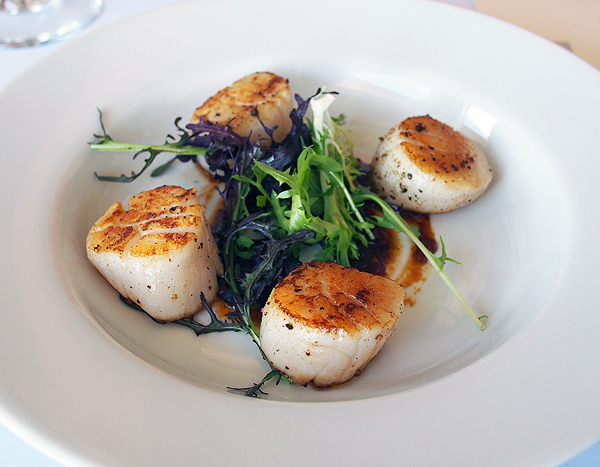 seared scallops with chilli jam $16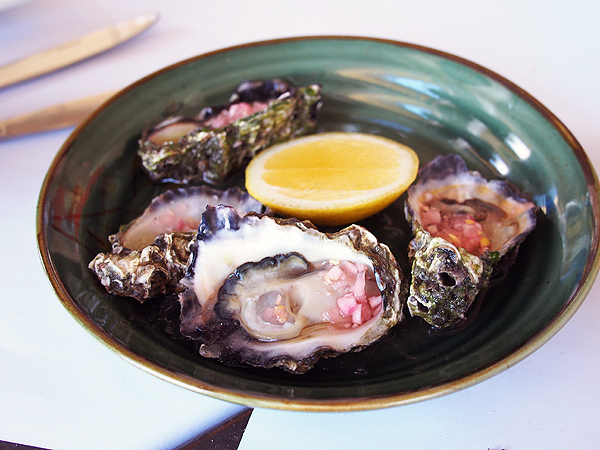 oysters, white balsamic, pink shallot $12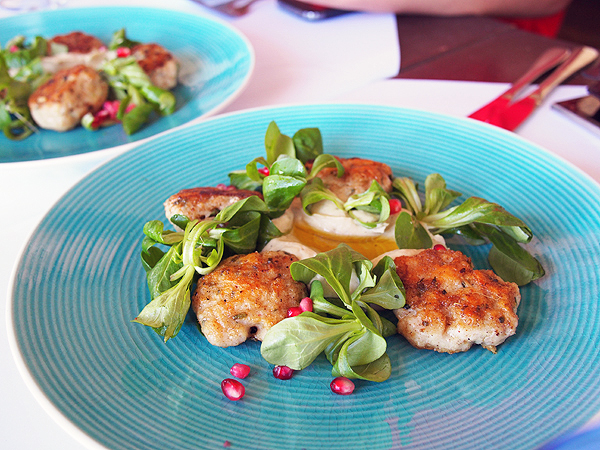 monk fish koftas, baba ganoush $12
The oysters are local from the Clyde River, plump and creamy.  The scallops are a decent size, cooked perfectly.  The monkfish koftas are a lovely match to the smokiness of the baba ganoush.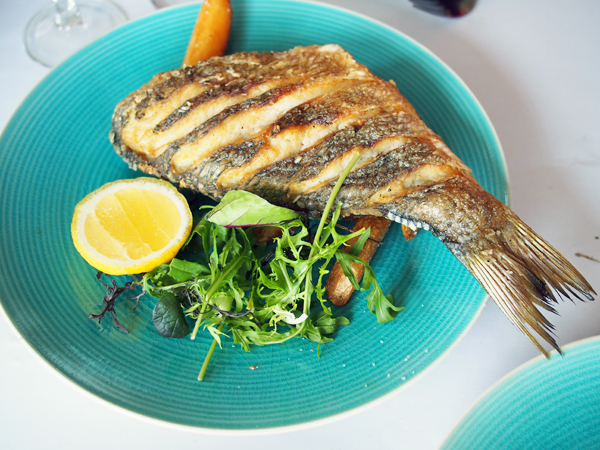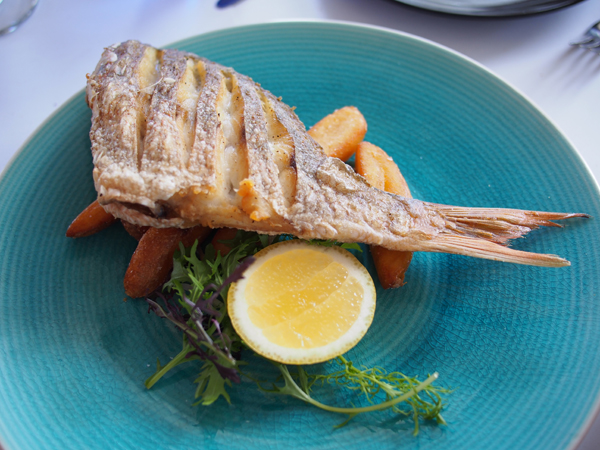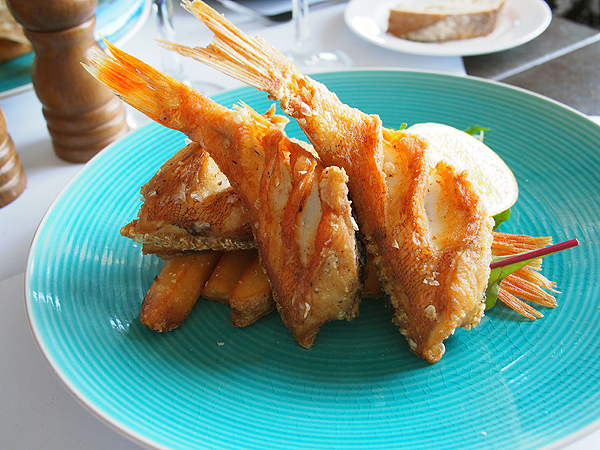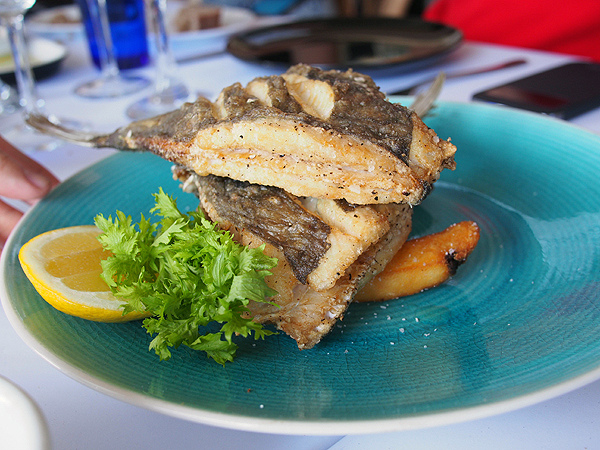 various fish, bream, john dory, rock cod $24 each
The fish is prepared so the diner can enjoy the fish in its entirety.  This means still on the bone.  Most was cooked beautifully, but I have worked out I am not a fan of rock cod, lots of small bones and a little tough.  John dory was my clear winner, but I am a bit of a fan.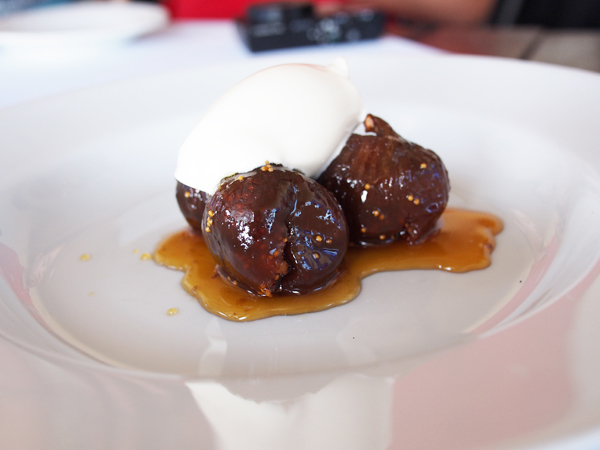 stuffed figs, walnut, clotted cream $12
All the desserts were very enjoyable.  The stuffed figs being the winning dish of the trio for me.
Is Flanagans Dining Room worth the drive South?  You bet it is.  Jump in the car and head down the scenic coast road for a lazy weekend lunch.  Don't drive?  The train also stops at Thirroul.
If you plan to head to Thirroul on a Saturday, do make sure to pop into the local markets before lunch.  I should also mention that Flanagans has a seven course degustation menu Friday and Saturday nights, $80/person or $125/person with matching wines.   I am yet to experience the degustation, but my desire to has kept Flanagans on my 'to eat' list.
Do tell Dear Belly Rumbles' reader, do you like venturing out of town for lazy weekend lunches?
Sara xxx
My second visit to Flanagans was as a guest of the restaurant.
Flanagans Dining Room
The Esplanade, Thirroul NSW
Tel:  +61 2 4268 1598
www.flanagansdiningroom.com