I should of titled this Heston's Fantastical Feast.  I won't hide that I am a bit of a Heston Blumenthal fan girl, okay far more than 'a bit'.  I'm a big fan of the man.  He originally captivated my imagination with his TV series Heston's Feasts.  Each week Josh and I would wait in anticipation for the amazing meal Heston would create for his guests.  Would it be the Fairy Tale Feast or the Gothic Horror Feast that week?  Watching him magically transform food, creating something different and unusual fascinated me.  It still does.  Oh how I still yearn to be invited to one of those feasts.
I'm sure I'm not the only Aussie that is caught up in the magic Heston weaves.  The popularity of Heston's seasonal fare available at Coles during Christmas and Easter indicates that I'm not.  But now we don't have to wait for a seasonal holiday to enjoy some of Heston's magic, the range has been expanded for everyday eating.  Some of our most iconic dishes have been given a unique twist, a touch of Heston magic.
The lovely people at Coles sent me out everything in the new Heston for Coles range to try.  With so much food, it seemed the perfect opportunity to hold an impromptu dinner party for my nearest and dearest.  Dishes designed by Heston, the closest I will probably ever get to attending one of his fantastical feasts.
It was a last minute get-together as the goodies arrived on a Friday and I was heading off to Brisbane on the Monday.  With very little planning, only a disaster of a house to clean up, a dinner party was organised.  It would have to be the easiest dinner party I have ever held!
"The easiest dinner party I have ever held!"
The range really does have something for everybody (even Sally).  There are pre-made re-heat dishes, cook from scratch items and condiments.  Mentally I divided the range into BBQ and oven dishes.  Unfortunately the weather on the evening dictated that I wasn't going to make use of our BBQ for the sausages and beef burgers, all cooking took place in the kitchen.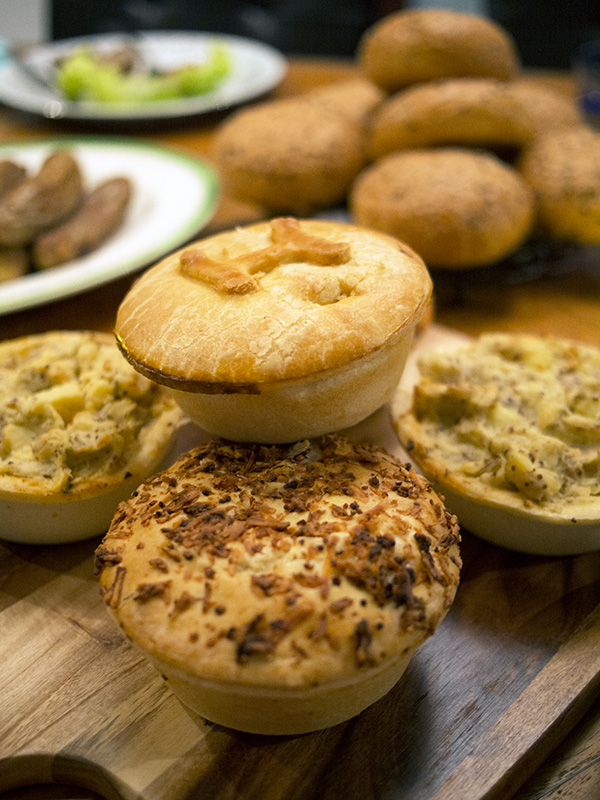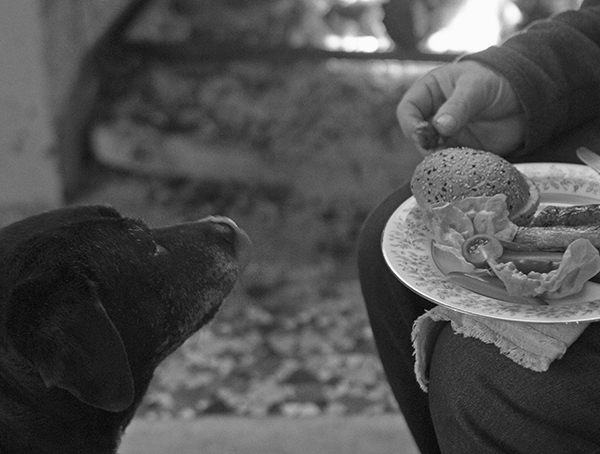 Food was prepared and served communal style for everyone to dig in and try everything on offer.  I picked up some buns for the Angus beef patties and snags, fried up some onions and made a crisp green salad to accompany the dishes.  Minimal preparation and minimal cleaning up made for a very happy dinner party host!
"Minimal cleaning up makes for a very happy dinner party host"
As mentioned I had originally planned to cook the sausages and beef burgers on the BBQ.  Instead I lightly fried the Pork & Sage ($9) and Beef & Pepperberry Sausages ($9) in a pan and finished them off in the oven.  They are thick sausages with a finely minced filling.  It was hard to decide which we preferred, but the subtle hint of star anise in the beef sausages made them our preference.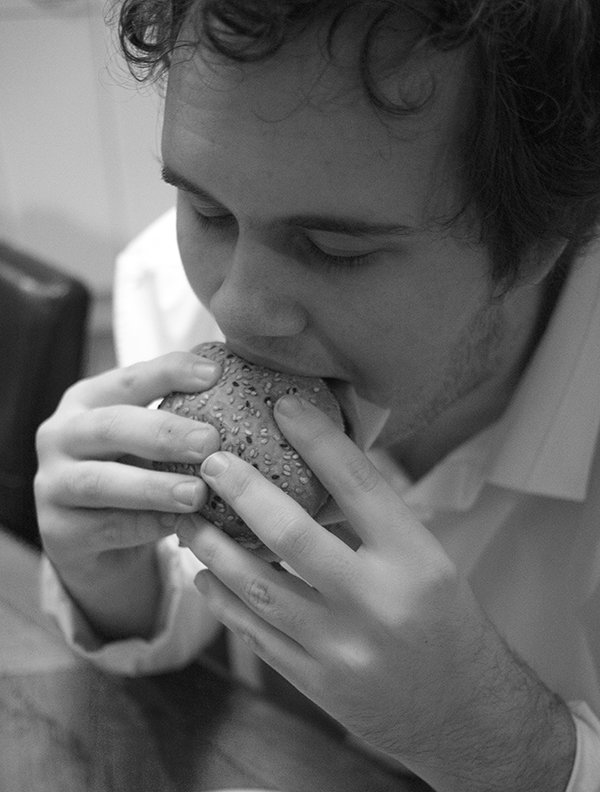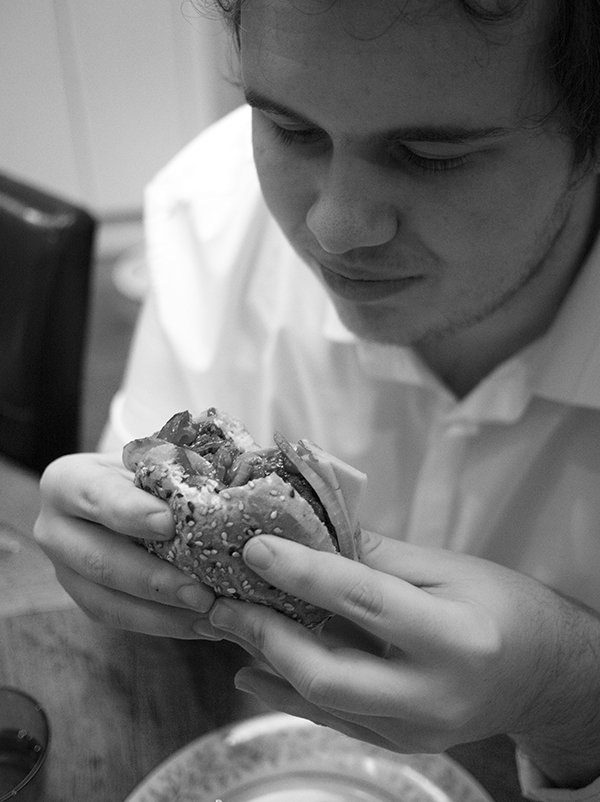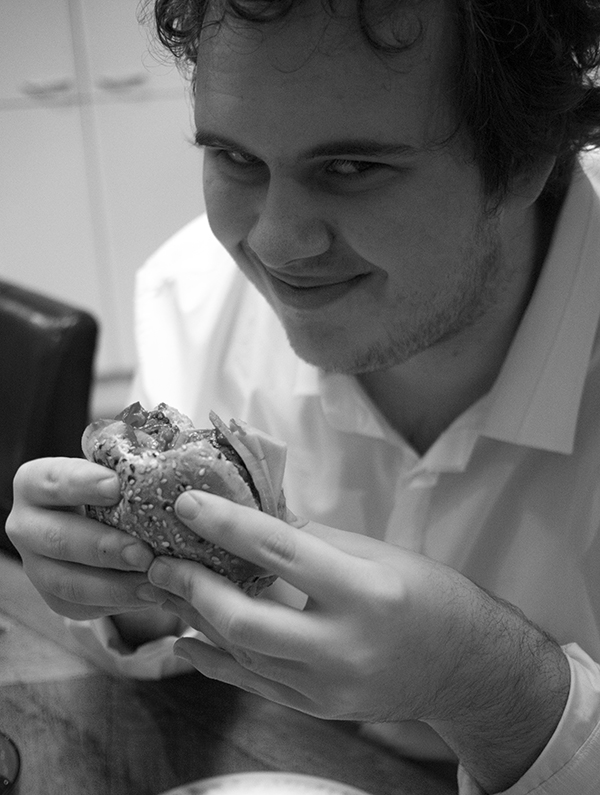 I will be honest, I wasn't looking forward to trying the 'My Remarkable Beef Burgers' ($8.50 for 2 patties).  I have never been a person to purchase ready-formed burger patties.  They don't appeal to me at all.  If these hadn't been sent to me, I doubt I would have ever tried them.
Which proves that you do need to give things a go.  They turned out to be my favourite item in the Heston for Coles range.  The Angus beef seasoned with Pink Lake Salt, minced one way and then cut against the strands to produce a juicy burger with big flavour.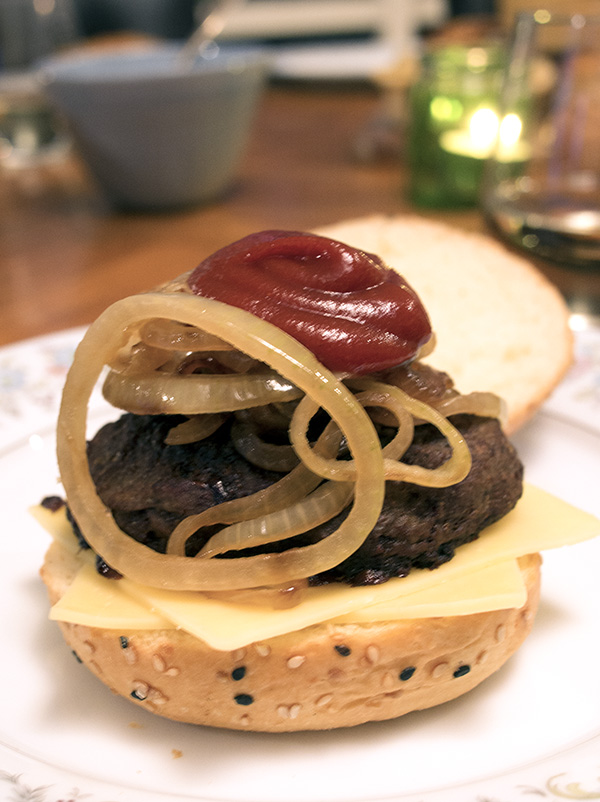 To fully appreciate the flavour we made simple cheeseburgers using Heston for Coles brioche buns.  Beside the beef patty all that went on the burgers were tasty cheese slices and fried onions.  Of course we topped the burgers off with the rich Remarkable Tomato Sauce.  These are fat patties, which result in a very 'dude food' burger.  You could make some pretty awesome burgers with these as the base, we went the simple route, but my imagination is sparked.
In total there are three sauces in the range ($7 each), which can be used as stand alone sauces or as marinades.  As well as the tomato sauce you have a choice of either, Spicy Honey & Mustard BBQ Sauce and Sweet & Sticky BBQ Sauce.  The BBQ sauce has an unexpected hot and spicy punch, which I really like.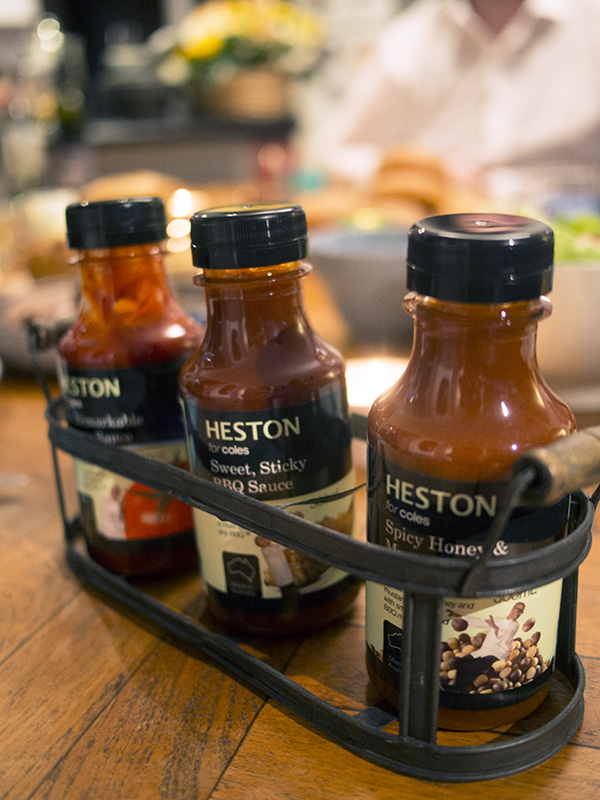 There are two pre-cooked via sous-vide items to try, Slow Cooked Asian Pork Roast with Lemon Myrtle ($22) and Slow Cooked Beef Ribs with Pepperberries ($22).  Most people don't have the time for lengthy slow cooking at home, and it's nice to be able to pick up something that has already been done for you.
The ribs are my favourite out of the two dishes.  Slow cooked for 17 hours and are finished off with a tamarind and star anise sauce. All the preparation I have to do is remove it from the plastic and put it in the oven for 40 minutes to finish the cooking process. By finishing the cooking process off at home the ribs become nice and sticky.  The meat is tender and falls off the bone.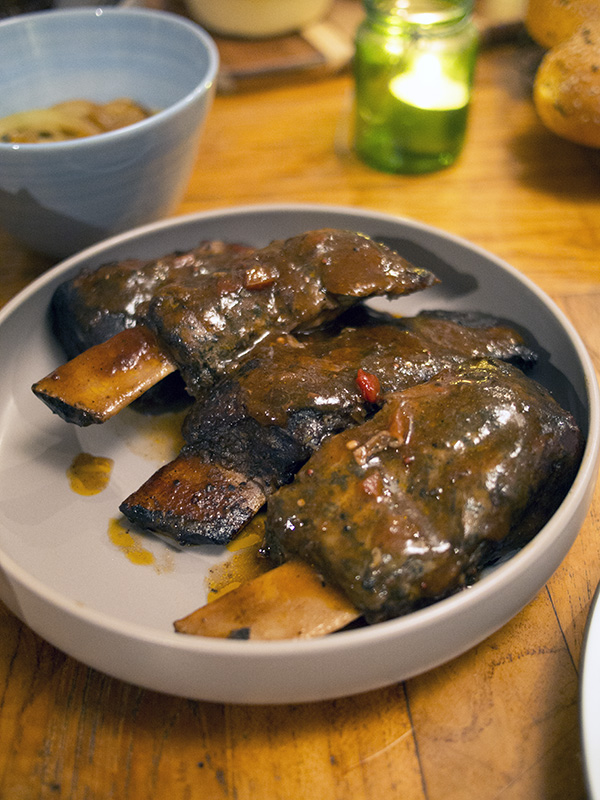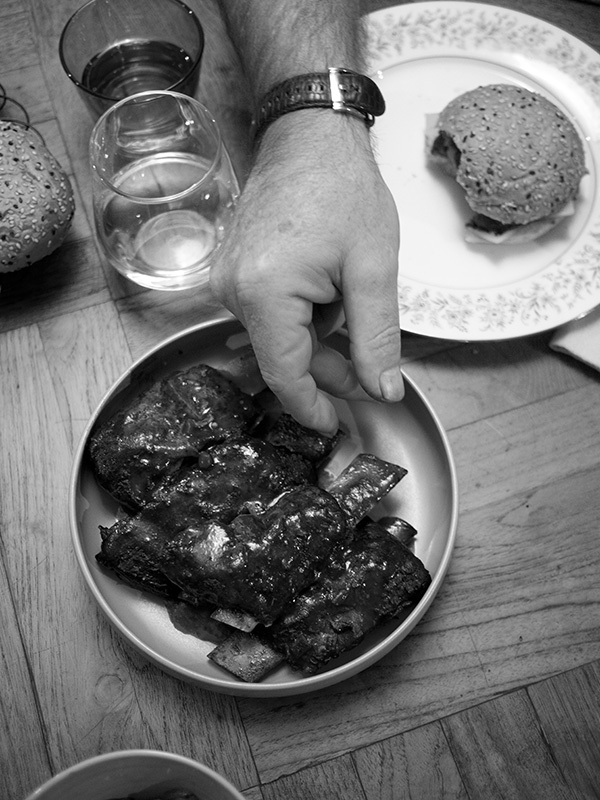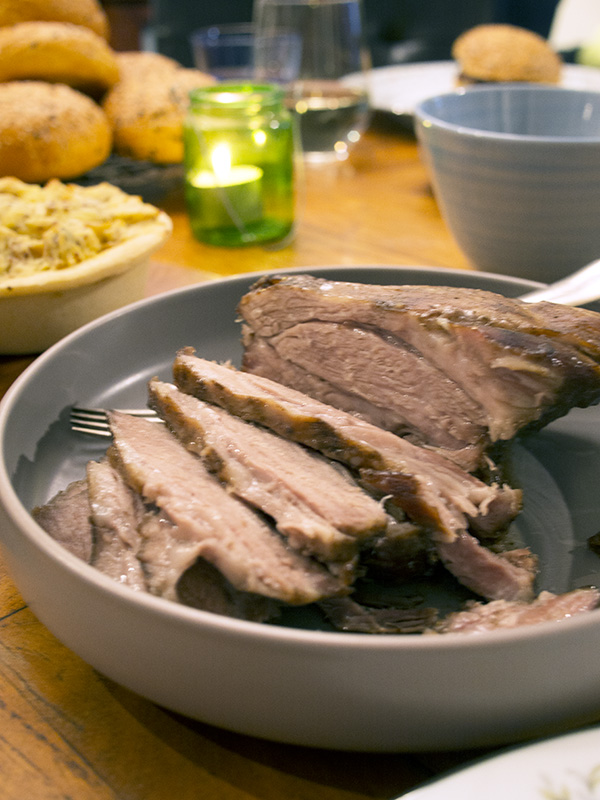 Also to try were a selection of pies.  These are manly pies, large, deep and packed with filling ($13 for 2 pies).  A flavour to satisfy most taste buds, Beef, Onion & Shiraz Pie, Chicken, Leek & Mushroom Pie and Potato Topped Lamb & Rosemary Pie.  As I don't eat lamb, I did give that one a miss, but tried both the beef and chicken ones.  The chicken is my choice out of the three.  The pastry is buttery, the chicken tender and moist.  They are hearty pies, served with a salad, quite a generous meal.
Being an advocate of Native Australian ingredients, it's great to see that the Heston for Coles range has a wonderful smattering of them throughout the range.  They have teamed with Outback Spirit who work hand in hand with Aboriginal enterprises to establish sustainable Australian native food agricultural projects.
As a consumer you may appreciate that all the items in the range are made in Australia.  That gets a big tick from me.  The chicken meat used in the pies is sourced from RSPCA approved farms.  Plus if you aren't 100% happy with anything from the range, you can return it to your Coles customer service desk for 100% refund.
They have set up a great website for the Heston for Coles range.  As well as giving you all the product information and letting you know what is available at your local Coles, there are recipes.  Recipes and tips from Heston for the range.
My only complaint about the Heston for Coles range…………Where's the desserts guys?
Sara xxx
The above is a sponsored post.