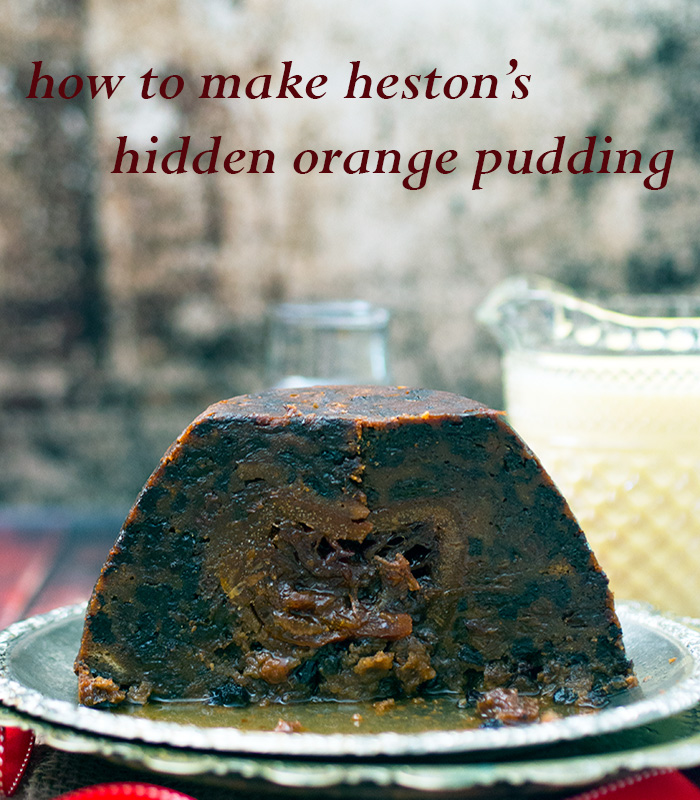 Do you want to make your own Heston style hidden orange pudding for Christmas? It really isn't that hard and the results will outshine what you can buy at the supermarket.
A homemade pudding is worth the effort and can be made several weeks before Christmas day. It's the ideal Christmas day dessert as all you need to do is reheat it. I am quite happy if there is one less thing I have to worry about when family is descending on me for lunch.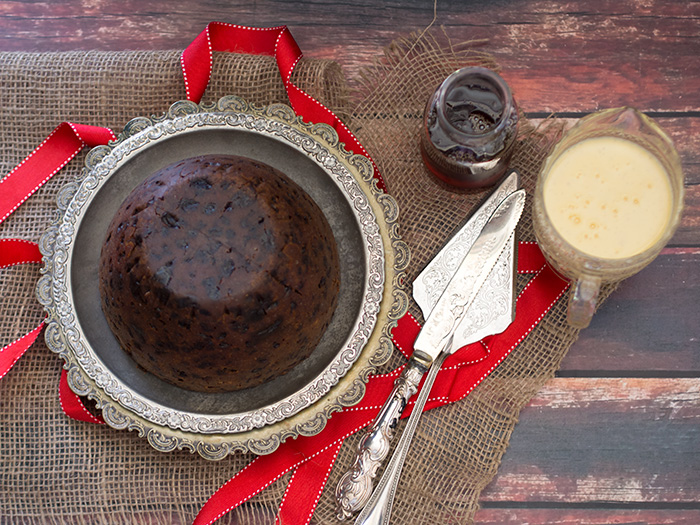 This pudding won't taste like the Heston brand hidden pudding. It's a hundred times better! Plus when your guests see the surprise centre, you will have the satisfaction of saying you made it yourself.
To make this pudding you will need to have a candied orange. You can follow the directions on making one here. You will need several days to candy your orange, but it is easy and the actual process only takes a small amount of time each day. It is something you can easily do when you get home from work.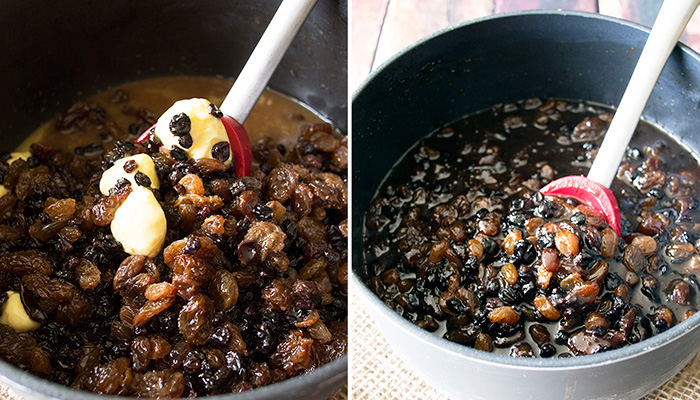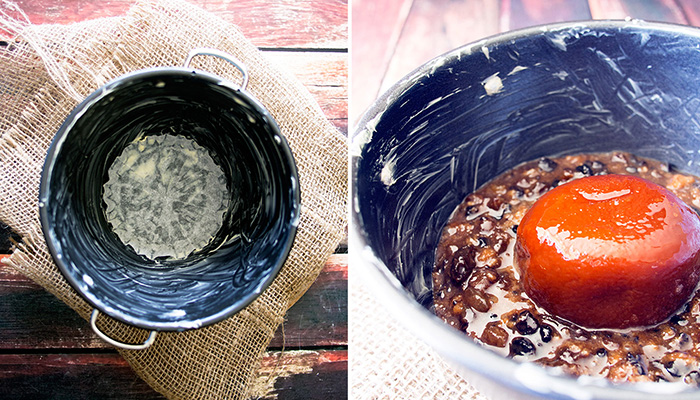 I use whisky as my alcohol of choice in the pudding. Don't raise an eyebrow, it works really well with the orange centre and fruit. If you would prefer to use rum or brandy feel free to do so. Alcohol isn't your thing? Then please feel free to replace the quantity of alcohol with orange juice or water.
Just like cooking with wine, if you wouldn't drink it, why would you cook with it? The same goes with whatever spirit you use for your pudding. I tend to buy a "nice" bottle of whisky, which gets used in the pudding, to flame it, and then served up to my guests to drink. It's a lovely synergy. Rule of thumb, buy the best you can afford.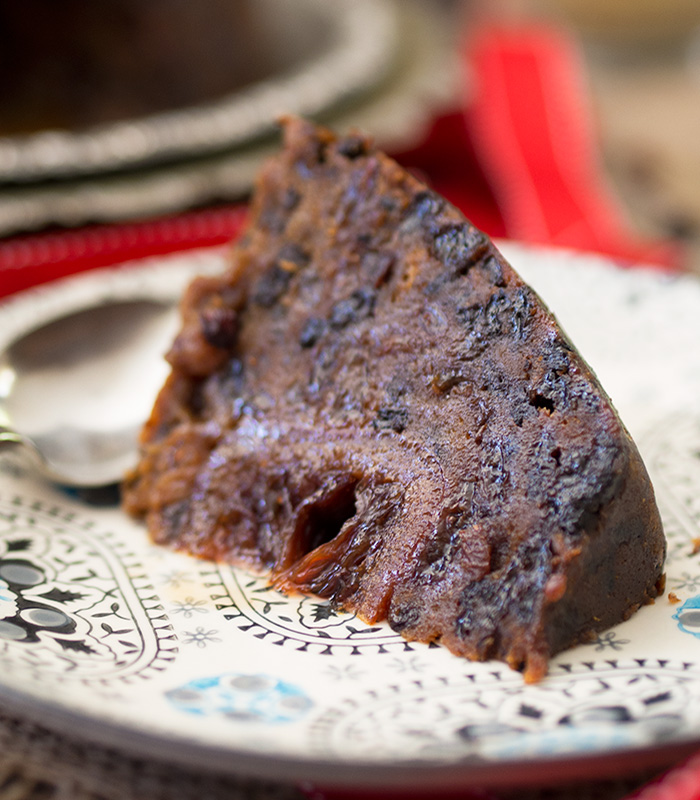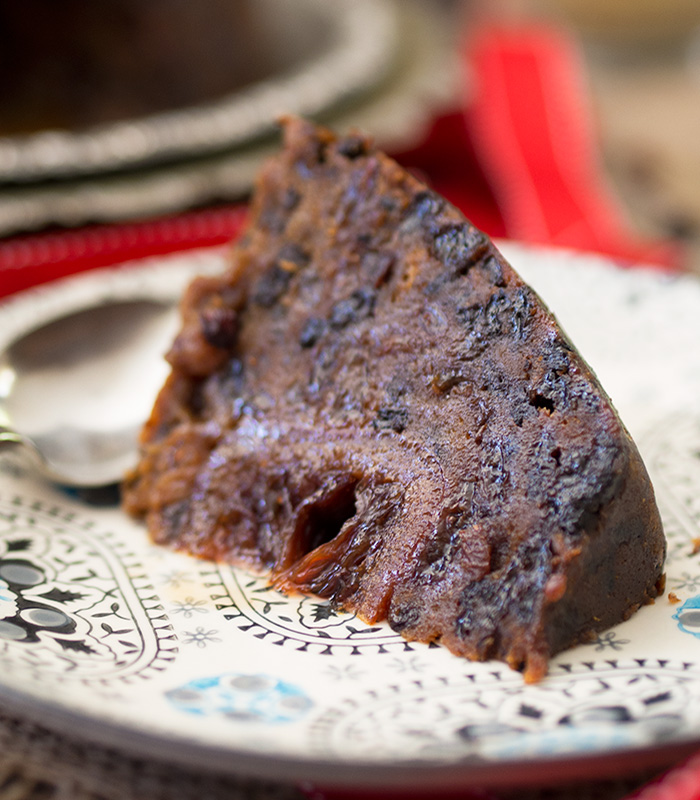 How to make Heston's Hidden Orange Pudding
Do you want to make your own Heston style hidden orange pudding for Christmas? It really isn't that hard and the results will outshine what you can buy at the supermarket.
Print
Ingredients
250

grams

raisins

250

grams

sultanas

250

grams

currants

1

cup

whisky

250

grams

butter

unsalted

1

cup

dark brown sugar

packed

1

cup

light brown sugar

lightly packed

3

eggs

1

cup

plain flour

2

cup

fresh soft white breadcrumbs

1

teaspoon

mixed spice

½

teaspoon

ground ginger

½

teaspoon

ground nutmeg

½

teaspoon

cinnamon

1

candied orange
Instructions
You will need 1candied orange (

recipe here

) & a 2L pudding bowl.

In a medium pot place raisins, sultanas, currants and whisky. Over a medium heat stir the dried fruit with the whisky until the fruit starts to plump up and absorb the whisky. You want to have reduced the whisky by about half. This will take around five minutes.

Add butter to the fruit and continue to stir until melted. Add sugar and continue to stir until sugar has dissolved. Remove mixture from heat and leave to cool slightly.

While mixture is cooling sift flour and spices into a bowl. Also grease thoroughly with butter a 2L pudding bowl or steamer. Cut a circle of baking paper to place on the bottom of the pudding bowl. Make it the same size as the bottom of the bowl. This is to prevent the pudding sticking when trying to turn it out.

Pour fruit mixture into a large bowl. Add your eggs one at a time mixing thoroughly between additions.

Then add flour, spices and breadcrumbs. Mix until combined.

Fill your pudding bowl one third of the way up with your pudding mix. Place your candied orange in the centre sitting on top of the mix. Carefully scoop mixture around your orange, and then continue to fill the bowl with the rest of the pudding mix.

Place a round of baking paper on the top of the pudding.

If using a pudding bowl: Then cover the top of the pudding bowl with a large sheet of baking paper with a please in the centre, this will allow for any rising. Tie string firmly around the pudding bowl to secure the baking paper. Cover with foil.

If using a pudding steamer: After placing your round of baking paper on top of the pudding secure the pudding steamer lid.

In a pot large enough to fit your pudding bowl/streamer place an old saucer upturned on the base of the pot. Place pudding on top of the saucer, this will prevent burning of your pudding.

Fill the pot with enough water to come half way up the side of the pudding bowl/steamer. Bring water to the boil and cook pudding for 6 hours. Replenish water regularly with boiling water from a kettle.

Remove from water when cooked. When the pudding has cooled remove foil, string and baking paper and replace with fresh baking paper and string. The pudding can now be stored in your fridge for several weeks.

When ready to use, place pudding bowl/steamer in a pot of boiling water, as when you cooked it, and cook for around 2 hours until it is warmed all the way through. Turn out on to a serving plate to serve.

Serve with your favourite pudding accompaniments. I personally love homemade crème anglaise.

To flame your pudding for serving, heat a couple of tablespoons of whisky in a small pot, bring to the table, flame and pour over the pudding.
Nutrition Facts
How to make Heston's Hidden Orange Pudding
Amount Per Serving
Calories 980
Calories from Fat 261
% Daily Value*
Total Fat 29g 45%
Cholesterol 128mg 43%
Sodium 678mg 28%
Potassium 959mg 27%
Total Carbohydrates 159g 53%
Protein 11g 22%
* Percent Daily Values are based on a 2000 calorie diet.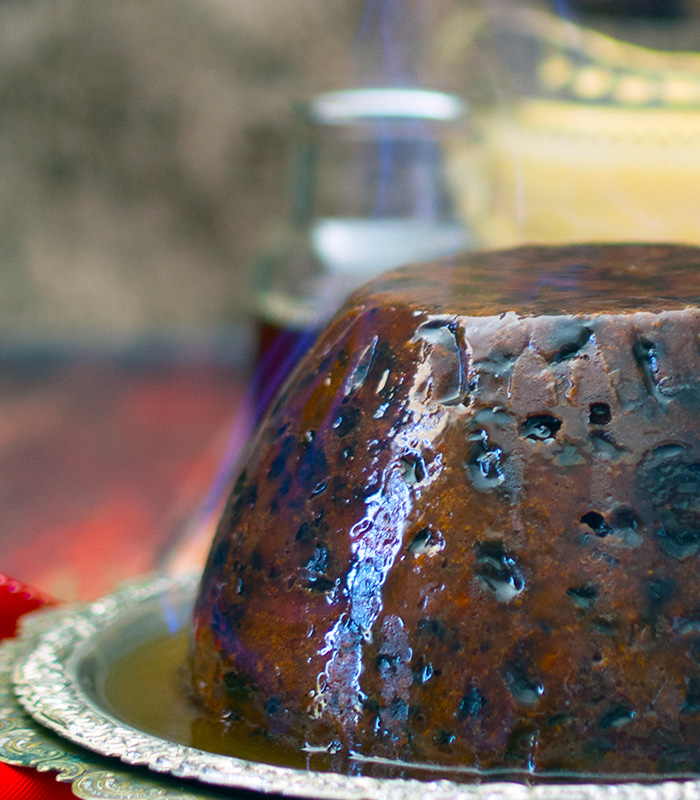 Of course once you have made your candied oranges you can hide them in your favourite family pudding recipe. As you can see from the recipe, it's not that hard at all. It's just a case of strategic positioning.
Sara xxx