I believe most have experienced, or if not, have heard of a Chinese hot pot.  An affair where raw ingredients are placed in a communal steaming pot of soup base.  Each to pick and choose their desired ingredients to be added.  Then the process of diving your chopsticks into the bubbling cauldron in the centre of the table, and chance upon your desired ingredient.  Or fight over that last prawn/scallop/piece of beef.  Communal dining at its best, and lot of fun.
ipot offers Chinese hot pot with a twist.  No need to share as everyone has their own individual pot.  No arguing on the soup base or ingredients, yet maintaining the communal eating/cooking experience.  Definitely a unique hot pot dining experience in Sydney.
Dining at ipot is a fun and entertaining experience.  Firstly choose from one of seven soup bases; Canton, Chinese Herbal, Hot & Spicy, Seafood, Mushroom, Ox Tail & Tomato or Japanese Miso.  Then select from a vast range of the freshest local produce and high quality imported ingredients; meat, seafood, vegetables, noodles, rice, tofu and much more.  If undecided on what to order just ask the helpful staff, they're more than happy to offer suggestions.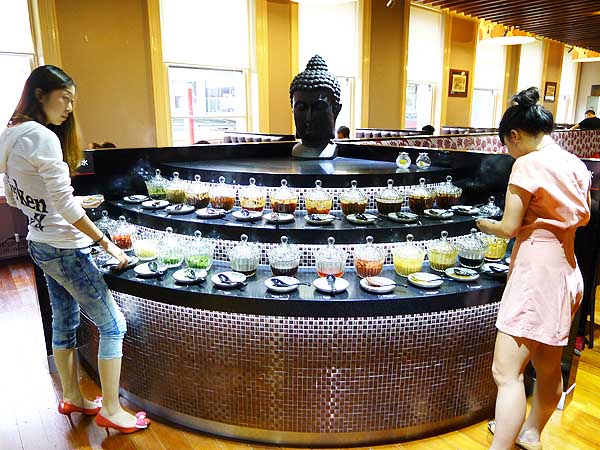 While you are waiting for your hot pot and ingredients to arrive, head to the sauce/condiment bar.   This is where you mix and match ingredients to make your own special dipping sauce.  If in doubt on what to mix with what, the menu offers great combination suggestions to match with what you have ordered.  Sauce is $4/person
I personally can recommend JJ's (Jiang Jiang, ipot Managing Director & Founder) special sauce combination of; mushroom sauce, ipot sauce, beef mince sauce, spicy sauce, coriander sauce and seafood dip all mixed together.  If in doubt make up a couple of sauce combinations.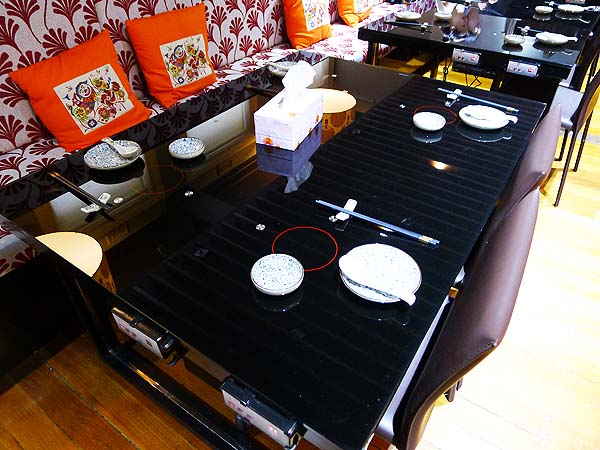 Your hot pot arrives to the table cold and is placed on a round red circle in front of you.  No flames to be seen, these tables are state of the art induction cook tops.  It doesn't take long until your pot is bubbling away and ready to receive ingredients.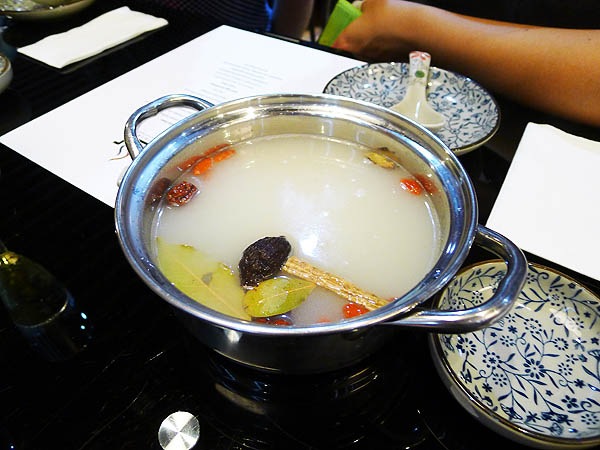 Chinese herbal soup pot ($8/pot)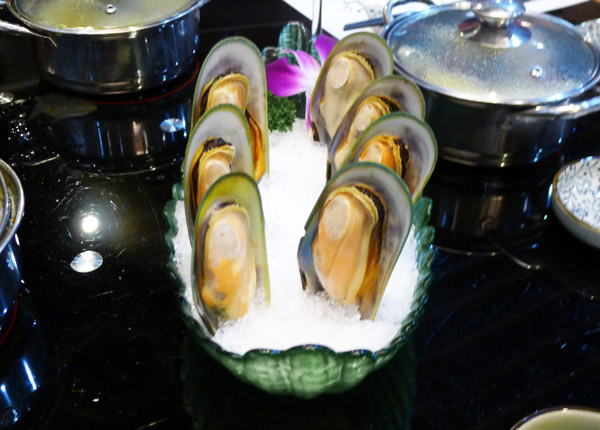 New Zealand green lipped mussels ($8/serve)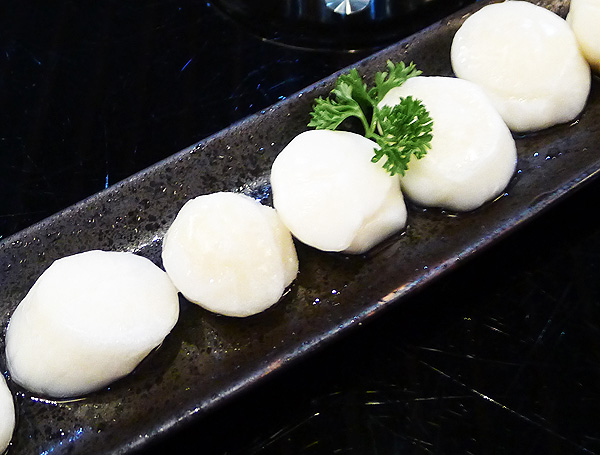 Australian scallops ($10/serve)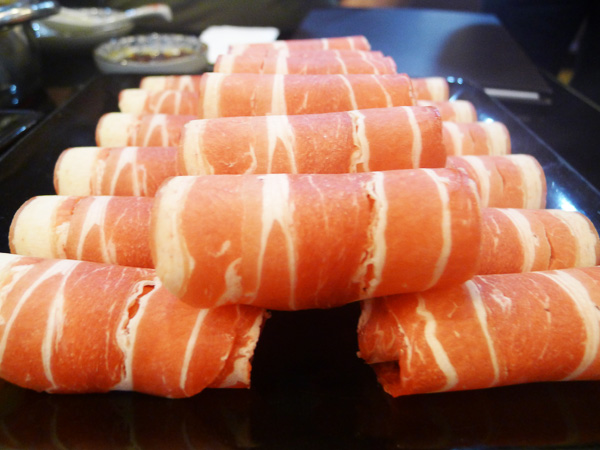 Queensland Rangelands aged beef ($10/serve)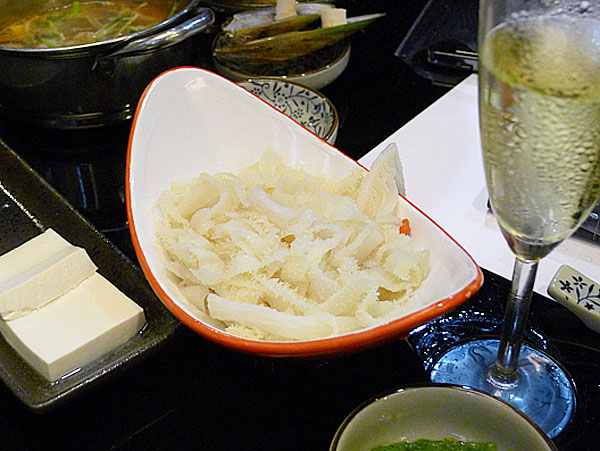 cattle tripe, white ($7/serve)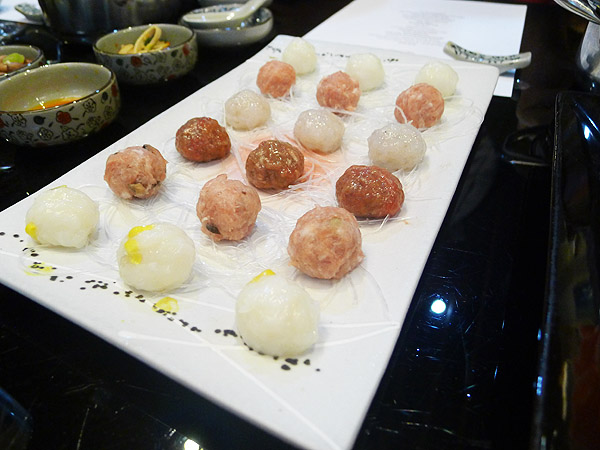 mixed mini wah Combination, mashed pork, mashed shrimp, mushroom & pork and mashed cuttlefish (sample plate, priced between $8-$15/serve)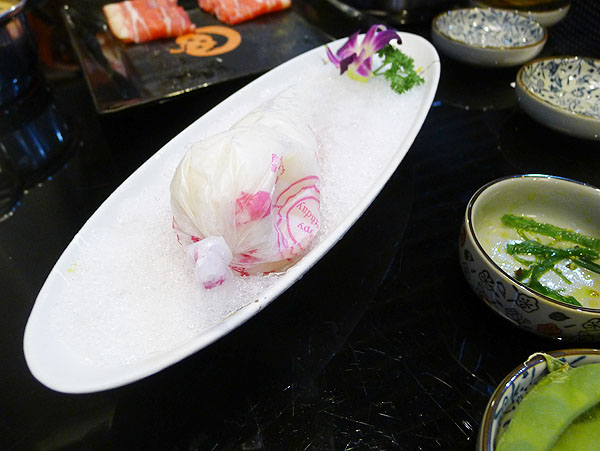 homemade cuttlefish noodle wah ($16/serve)
Wah is a traditional Chinese specialty made by finely grinding meat or seafood, then hand pressing it into shapes.  This is then added to your hot pot.  The cuttlefish noodle wah is served in a piping bag.  You pipe the wah into your hot pot and noodles are formed.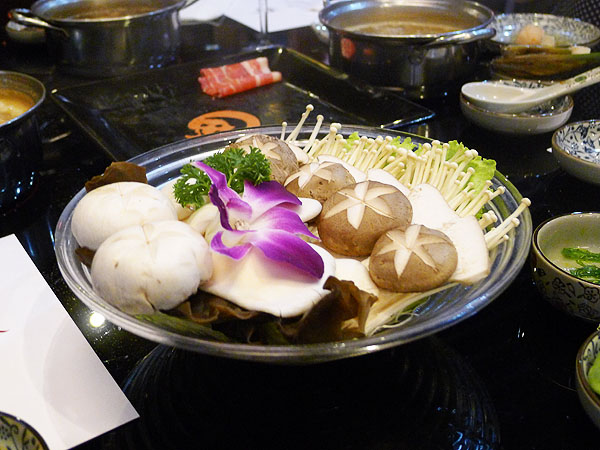 selection of seasonal mushrooms ($12/serve)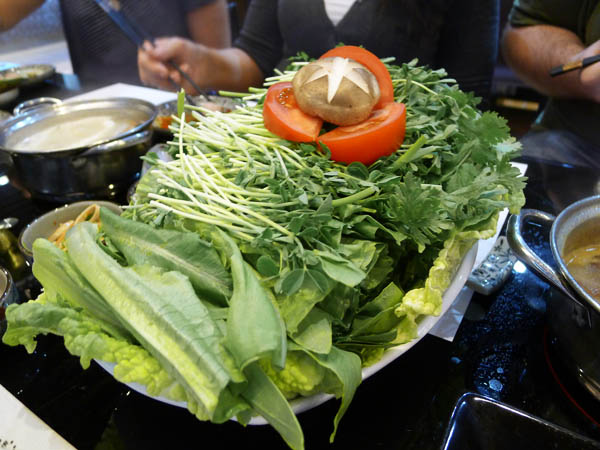 leafy Chinese vegetables ($15/large serve)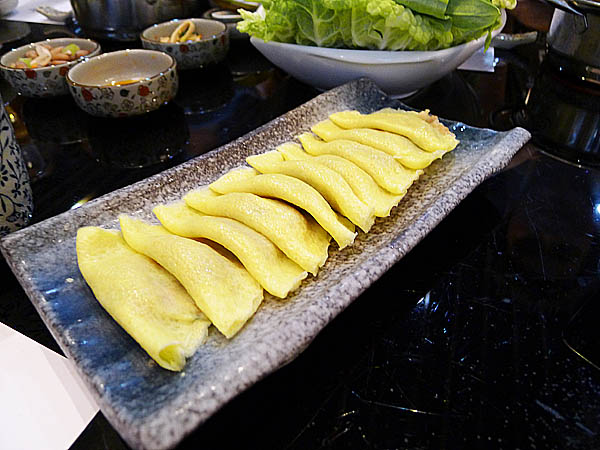 ipot Egg Dumplings,( $7/serve)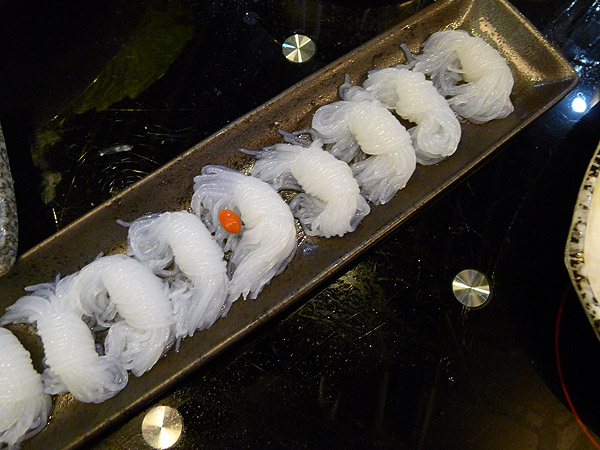 Japanese rice noodle ($4/serve)
The Verdict:  ipot is a dining experience with a fun factor, but can be a hot affair with the pots bubbling away.  Executive Chef, Jason Wong's dedication to the finest ingredients and sauces take this above a novelty dining.  Smartphone users will be pleased with the plastic covers which are provided to protect your lifeline while you enjoy your hot pot experience.
Do tell dear Belly Rumbles' reader, do you like cooking your meal at the table like me?
Don't forget we have two great competitions running at the moment.  $200 PeepToe voucher, entries close Monday and Coffee Machines to giveaway, entries close Thursday.
Sara xxx
ipot
4-10 Goulburn St, Sydney
Tel:  +61 (2) 8355 3188
www.ipotsydney.com.au
Belly Rumbles dined as a guest of ipot and Horizon Communication Group