Move over Thai and Japanese food, Korean cuisine is moving onward and upwards along the streets of Sydney.  Cheap and cheerful KFC (not Colonial Sanders', but Korean Fried Chicken), Korean BBQ, bibimbap and bulgolgi are loved by Sydney diners, but there really hasn't been any upmarket Korean food around.  Well, that is until now, hello Moon Park!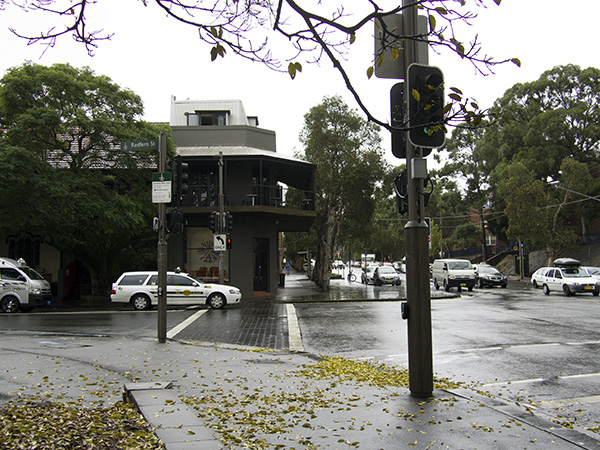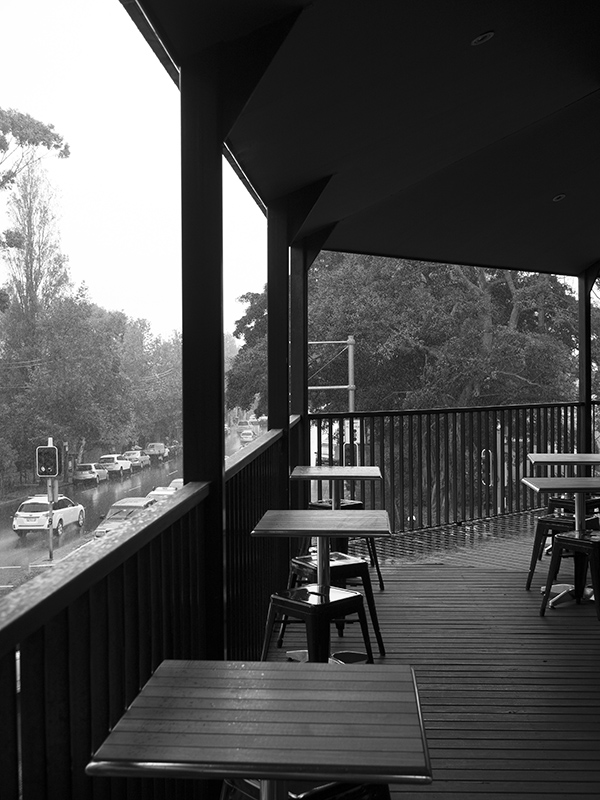 Young chefs Ben Sears and his partner Eun Hee An, formerly of Claude's, have created a Korean eating experience that is just a little up market from the usual Korean establishments.  Korean flavours and ingredients with a twist, a lovely side order of fusion.
The restaurant has a large airy dining area with minimalistic décor.  A great feature of Moon Park is the large covered wrap around balcony, which overlooks Redfern Park.  Not a bad spot in the warmer months to throw back a few bevies, watch the locals and enjoy some decent food.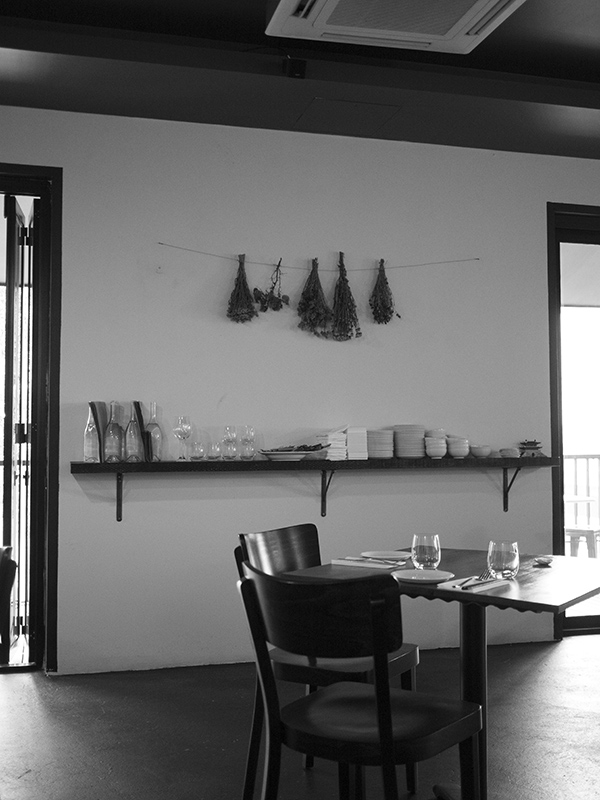 Once seated we are presented with some complimentary rice crackers with konbu salt.  The crackers are as light as air, and disappear like Houdini had waved his magic wand, as we peruse the menu.
The dishes are created to share, smaller ones (anju) as starters, and larger dishes (plates) act as the main event.  With my love of oysters, when I spy them on the menu, ordering is obvious.  They are Sydney rocks, Claire de lune, plump and creamy with the maesil vinegar complimenting, not overpowering, the delicate bivalve.  The beef jerky is paper thin crisp slices of beef, smoky and sweet.  We are tempted to order another plate.  Actually I will be truthful, I do contemplate raiding the kitchen to take a stash home with me.
It's a Korean restaurant, therefore I must order kimchi.  Kimchi is a very popular fermented cabbage side dish.  Popular would probably be an understatement, it is a staple in Korean cuisine.  Moon Park's version is definitely kimchi with a twist, they use cucumber and nashi pear.  It has all the spice and heat of a traditional kimchi, but to me, a fresher alternative.  The dokbeokki are slender logs of rice cake, with gochujang and peanuts.  Gochujang is a fermented paste made with red chili, glutinous rice and soybeans, it adds a lovely touch of heat to the rice cakes.  The cakes have also been deep fried which means there is crunch not only from the peanuts, but from the outside of the cakes as well.  This contrasts wonderfully with their soft chewy centres.
With our smaller dishes finished the more substantial ones start to turn up.  Jjajangmian is traditionally a noodle dish, the twist here is that the noodles are made from calamari.  The tender calamari noodles are served with blackbeans, snowpeas, lettuce and kombu.  The geranjjim is super tender eggplant, egg custard, pickled garlic scapes and lotus root jorim.  The dish is a firm favourite with the subtle flavours and creamy custard.
I do love a good beef tartare, the yukhoe is served with kkaenip kimchi (made from perilla leaves), onion and sunflower seeds.  The sprinkle of flowers does make it a very pretty dish.  After many wonderful dishes, it's sad our last savoury one, samgyopsal, is a little bit of a let down.  The dish is grilled pork belly (bland, thin, tough slices), with young corn, kale namul and diamond clams.  The clams turn out to be the heroes of this dish.
The servings are quite small and we are still hungry.  We toss up between ordering more savoury, my taste buds are crying out for more jerky and dokbeokki, or going straight for dessert.  Dessert wins out and we order one of each.
The Patbingsu is brown sugar ice cream with brown rice ice, pear and sujunggwa.  Sujunggwa is a traditional Korean punch made from dried persimmons, ginger and cinnamon.  The "moon pie" is Moon Park's deconstructed Korean version of the US classic.  The plate is dotted with prune, maesil marshmallow, ginger jelly, graham cracker and chocolate.  It's a big hit.  The third dessert, Yakwha, is jo chung biscuit (rice syrup biscuit), quince, yuzu curd, persimmon cream and beautifully ripe persimmon.  With all the fruit in this dish, I feel I am going the healthy option, well that's what I was telling myself anyway.
We found the dishes, in general, were easily shared between four.  With some of the smaller dishes we could of easily ordered two of each.  For parties more than four, I definitely suggest you consult staff on how many to order.
Except for the disappointment of the pork belly dish, the food is fun and fabulous at Moon Park.  Quirky twists on the traditional, presented beautifully by friendly helpful staff.  We will definitely be returning.
Sara xxx
Moon Park
34b Redfern St, Redfern, Sydney
Tel:  +61 2 9690 0111
Website
Belly Rumbles dinned anonymously as a paying customer