The 12th and newest restaurant in the Mad Mex franchise opens today.  A great location on George Street opposite Central Station in Sydney.  It should prove to be very popular with the local backpackers, UTS and Sydney TAFE students.
When I received the invitation a few weeks ago to attend the VIP opening party, it was pretty much a no brainer on us going.  Josh was keen and eager, especially after his victory over the 1Kg Mad Mex burrito challenge a few months ago.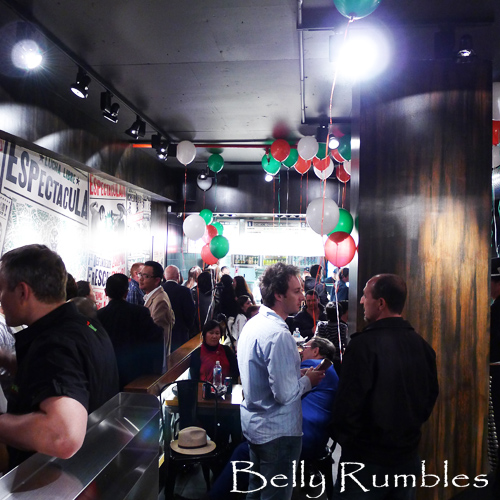 Unlike Josh, I have never set foot in a Mad Mex restaurant before last night.  Mad Mex offer Mexican cuisine with a Baja Californian inspired menu.  Basically burritos, nachos, quesadillas, soft and crispy tacos etc.  All their meals are made freshly to order before your eyes.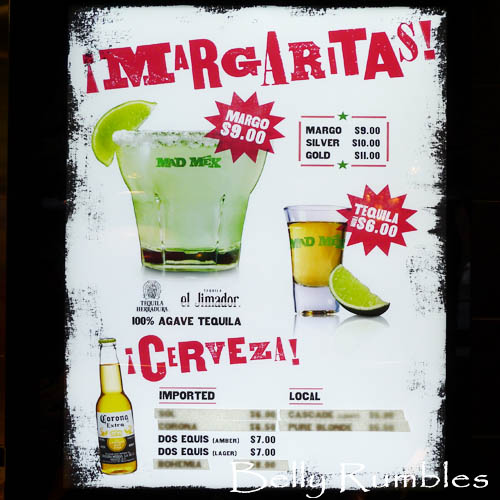 Mad Mex is the brain child of Clovis Young. Clovis and his wife moved to Australia from California a few years ago with the mission to bring fresh fast Mexican cuisine to Australia.  So far their mission is succeeding with 12 stores nationally, nine in NSW, two in Victoria and one in Queensland.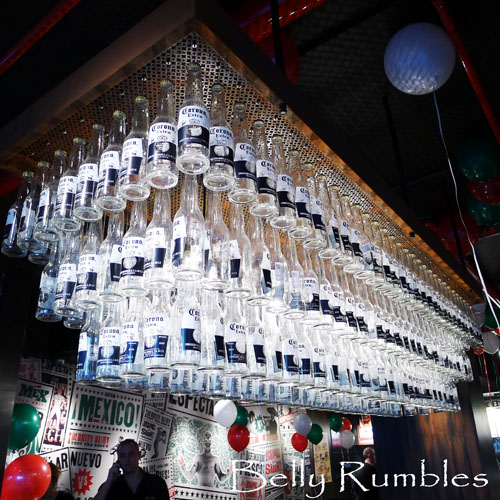 The opening festivities started with a bunch of us having a master class by Clovis in making salsa, being educated about chillies used in Mexican cooking and then getting the low down on tequila.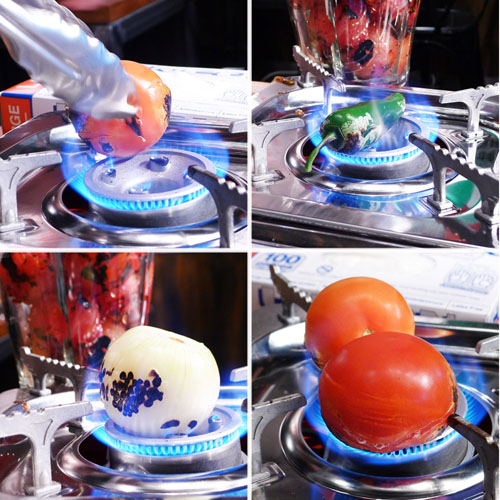 We are advised that the trick to good salsa is to char your vegetables.  After charring the vegetables are placed in a blender and whizzed up.  The only heat at this point is from a lone charred jalapeno.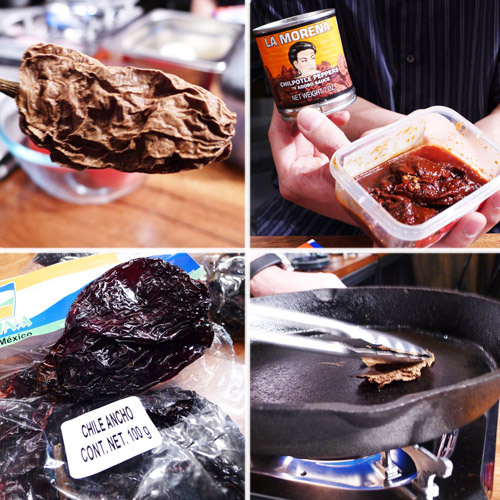 Various dried and rehydrated chills are passed around for us to have a sniff, taste and look at. The secret to a good salsa is that it must have at least three different types of chillies added.  A taste of the salsa before the extra chillies are added proves to be a nice tomato base, there is a slight bit of heat, but the salsa so far is nothing that exceptional.  What a difference it makes when the extra chillies are added.  Seriously good salsa which we get to munch on with some tasty Mad Mex tortilla chips.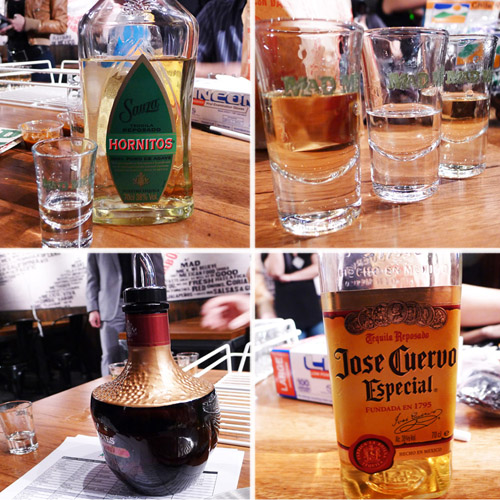 Then it is on to a bit of tequilacation.  I am not a tequila drinker, unless it is in a cocktail.  There have been many nights when I was younger where I licked, sipped and sucked and woke up feeling like death the next day.
Three tequilas are tried, from the bottom of the rung up to a $100 black bottled (can't remember what it was called) top of the range tequila.  The Jose Cuervo Especial is what I remember and my internals shudder at the taste.  I find out of the two more expensive tequilas I am actually quite fond of the middle of the range Hornitos.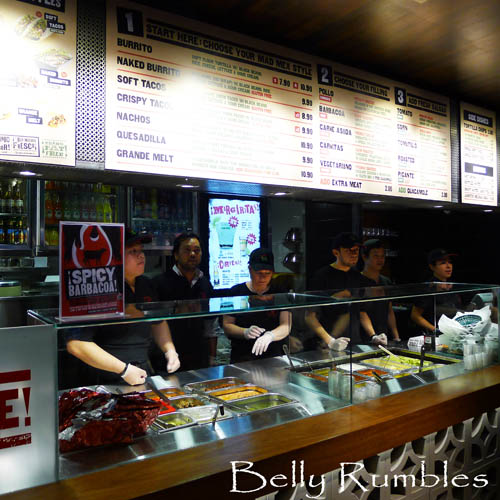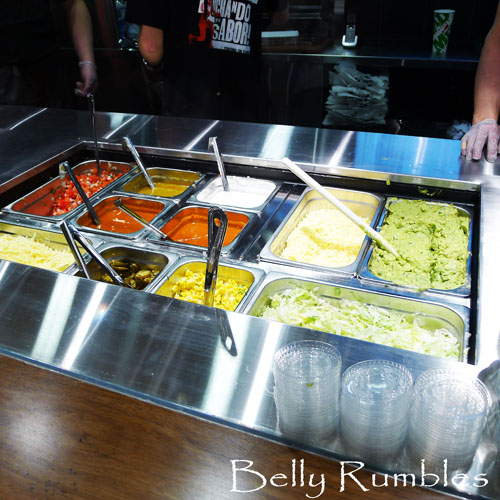 Master class over and done with it is time to eat.  The system at Mad Mex is very simple.  Firstly choose your "Mad Mex style", in other words, are you going to have a burrito, tacos, nachos or maybe even a naked burrito (no wrap).  Then you choose your filling, chicken, beef, steak, pork or veggie.  Lastly you choose what salsas you would like to add, tomato, corn, tomatillo, roasted, picante and guacamole.  Then there is of course the lettuce, sour cream, cheese, tomato etc.  You choose what you want.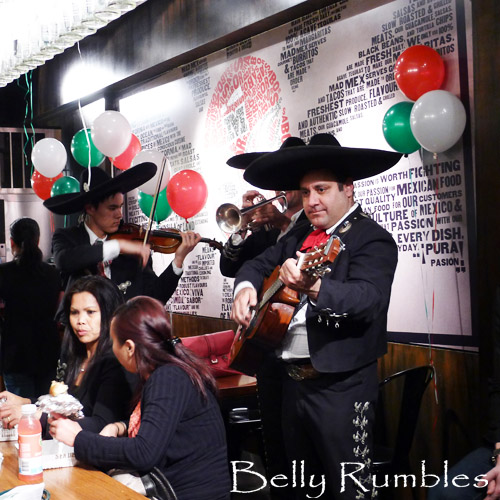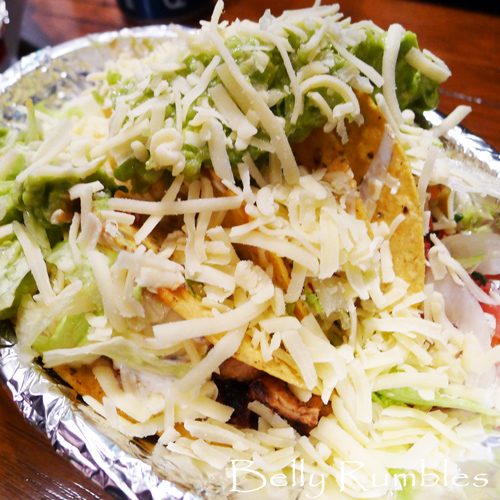 To the music of the live mariachi band I decided on the crispy yellow corn tacos with chicken, black beans, cheese, lettuce, sour cream, guacamole, and a range of salsas.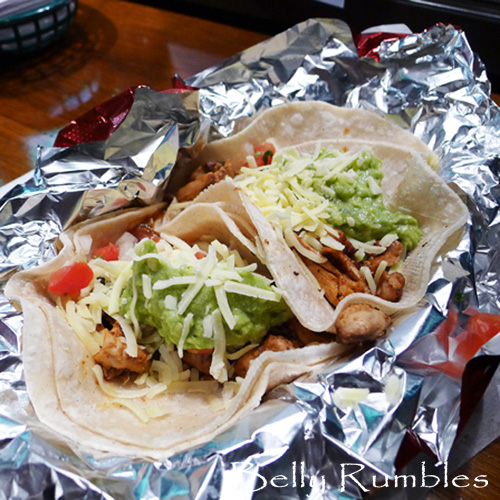 Josh chose the soft white corn tacos with chicken, black beans, cheese, lettuce, sour cream, guacamole and salsa.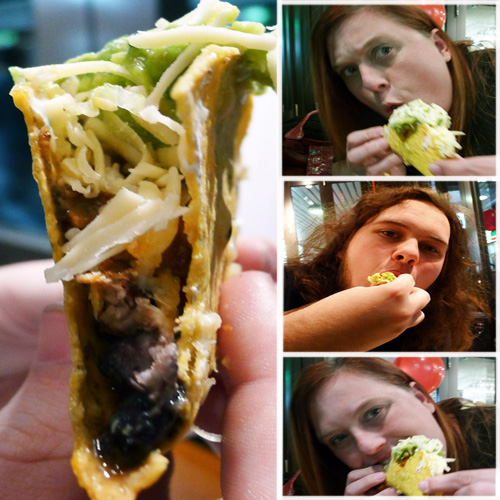 As I was a Mad Mex virgin before this point I wasn't quite sure what to expect.  I will admit I was pleasantly surprised, my tacos were great, a little messy, but quite tasty.  What I really liked about them is they weren't overloaded with sauce and did have a fresh taste to them.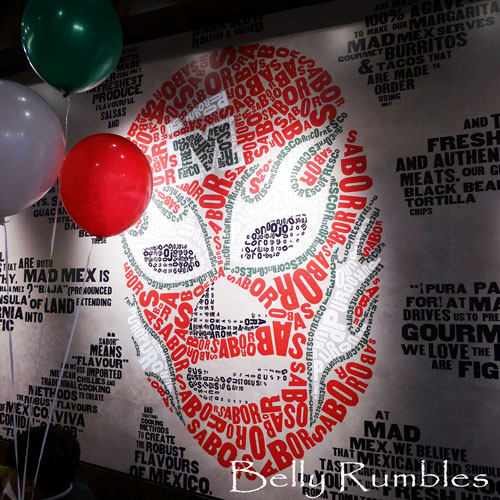 Josh of course loved everything about his tacos, again another no brainer.  I have a feeling he may be heading over there from college for lunch on the odd occasion.
Thank you to 6DC and Mad Mex for inviting us to the big opening of the newest franchise and 12th store in the Mad Mex group.
Sara xxx