After 44 years the Summit is no longer.  An evolution has taken place on level 47 of Australia Square with the launch last week of Michael Moore's O Bar & Dining.
Sydney's finest including Kerri-Anne Kennerley, Lizzie Lovett, Layne Beachley and Kirk Pengilly and James Kerley and Laura Dundovic  gathered atop the famous Australia Square building to celebrate the opening of O Bar and Dining.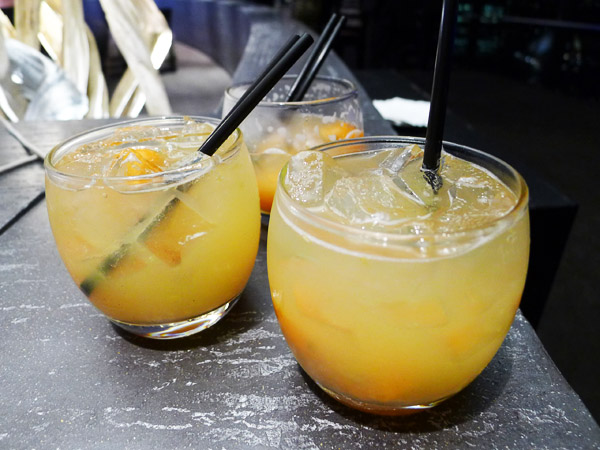 Guests enjoyed a delicious range of canapés and sampled items from the new restaurant menu including quinoa crusted crab and chickpea cakes with lemon yoghurt, buttermilk organic chicken with buckwheat crust and apricot mustard and kingfish pastrami with coriander, citrus and cumin as they moved throughout the vast, circular space, famous for its revolving floor that provides 360-degree views. The new venue now features two bar areas, one a part of the building's stationary centre floor, the other a large lounge bar that makes up part of the revolving outer section.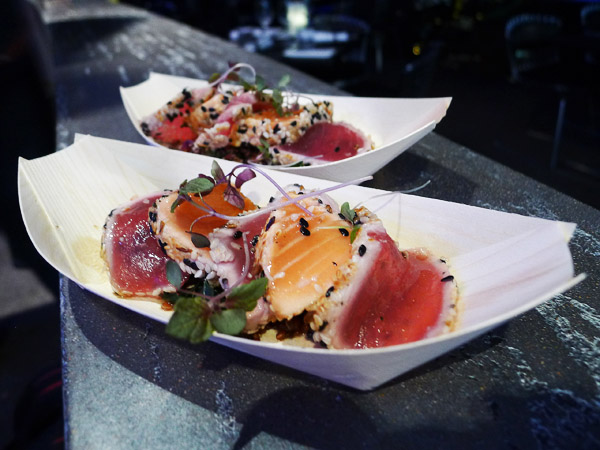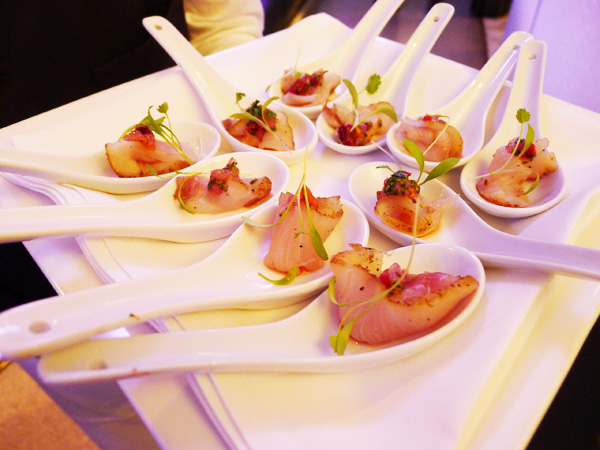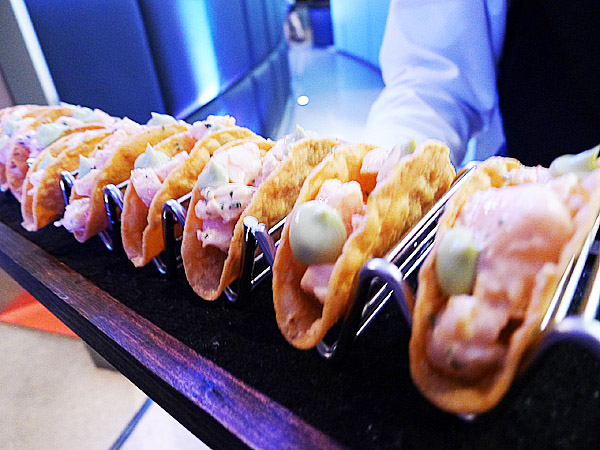 The new restaurant offers an accessible menu of contemporary Australia cuisine with an emphasis on local seafood and strong use of seasonal produce. Moore has underpinned the O Bar and Dining menu with the same approach used in his latest cookbook 'Blood Sugar', a philosophy of using minor tweaks to ingredients and cooking methods to produce good food for long-term health. The move has already seen Moore being lauded for leading the charge away from the current trend toward deep-frying that has pervaded Sydney's restaurant scene.
Moore says the ethos behind O Bar and Dining was to give Sydney a contemporary skyline bar and restaurant to match the best found in New York, Chicago or Hong Kong. "I believe O Bar and Dining is an exciting addition to the Sydney bar and restaurant scenes, offering both under one roof. There has been such focus recently on the development of our bar scene in alleys and laneways but what we were also missing was a standout, world-class venue that allows you to take in the best of our city from high above it. O represents a complete departure from The Summit, one that reflects what the patrons of 2012 want."
O Bar & Dining also offers a private dining room, Salon Privé, which accommodates 28 seated guests or 45 standing.  The room features silver leaf walls, glowing wall panels and gold mohair touches and of course 360 degree revolving views.  To add to the luxury of this private space, there are bespoke menus and dedicated wait staff.
For more photos from the launch please visit Belly Rumbles Facebook Page