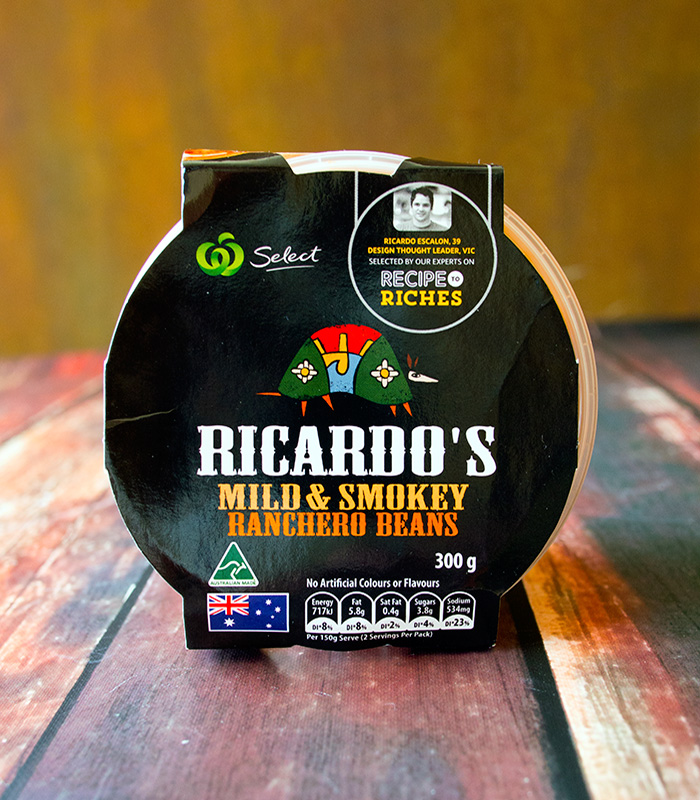 Last night's episode of Recipe to Riches was all about boobs. Errr…. I mean breakfast.
Breakfast, a two billion dollar industry in Australia. It's a massive industry and Darren introduces it to us with "Aussies are always on the lookout for new innovations and variety in the most important meal of the day."
So again last night we are presented with two recipes that aren't innovative, banana bread and baked beans. Added to the line up are Heather's innovative boobs. Whoops, slipped again, Heather's breakfast ice cream.  If you watched the episode last night you would be thinking boobs too, trust me.
By the way Recipe to Riches, I will stop harping on the lack of innovation if you stop mentioning it.
So let's start with Heather. A bubbly, rather ditzy, but came across lovely, blonde PR Manager from NSW. Besides her infectious smile the other thing that instantly grabs your attention are her boobs. Well more the fact you are waiting from them spill out of her low cut top on more than one occasion. I was waiting on the edge of my seat for Recipe to Riches own version of nipple gate. Shame it is all pre-recorded.
Heather's ice cream is made for people on the go. Even though it's probably the most innovative item I have seen this season, I am not sure if I want a couple of scoops of ice cream for breakfast. It could be a winner if it was marketed as a smoothie base. Take a couple of scoops, add some milk and make an easy breakfast smoothie.
I personally love it when Heather states to the camera "the other competitors should be worried about me…… oh crap, I forgot, I had something really good to say." Yup I am sure you had them shaking in their boots after that statement Heather.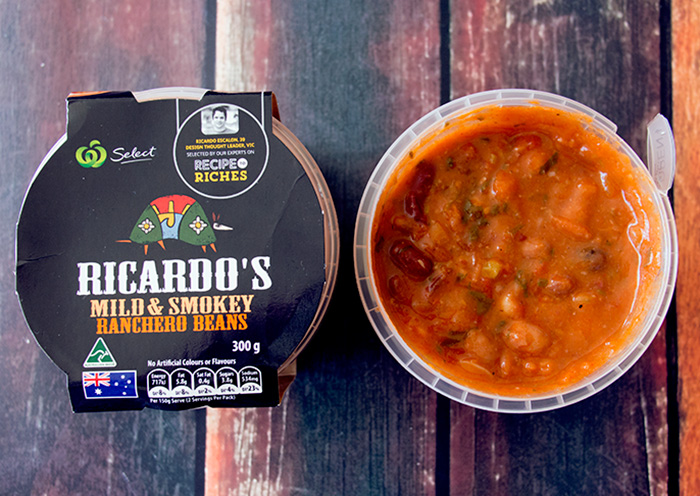 She doesn't cope too well with batch up. The secret to her 'ice cream' is that she uses milk that has been reduced by 25%. It becomes apparent she isn't quite sure what she is doing when she states that reduced milk is cream.
Her stilettos also prove to be an OH&S issue and was given a pair of Birkenstocks to wear during batch up. Which is probably a good thing, as the camera flashes to her heels we see one ankle already bandaged up from a previous injury.
With fear of her reduced milk not cooling in time to churn and having to result to ordinary milk, the blast chiller was used to save the day. She made it through batch up and on to the final round.
We also had David, a dietician and personal trainer from WA. Banana Bread was what got him to the batch up kitchen. Why?  I have no idea.  Surely there was something more deserving than banana bread?   Sadly next to Heather's personality I find David a bit ho hum, just like the thought of another banana bread on the market. Yes, it is healthy banana bread, he doesn't use oil or butter in baking his bread, the secret ingredient is yoghurt.
David needs to make 80 loaves of bread and his gut instinct method isn't going to cut it with commercial quantity cooking. Poor Eddie tries to cope with what he's witnessing by repeating the mantra of "oh my god, oh my god, oh my god". In fact David's haphazard approach sees  only  half the quantity of loaves required being made.
David bores me as much as his bread, and I am thankful he doesn't make it through. What on earth is innovative about a healthy version of banana bread, its out there already.
Then we come to Ricardo, the winner of last night's episode. I like Ricardo, he's quiet, but seems like a lovely guy. His family fled El Salvador's civil war in 89 and came to Australia.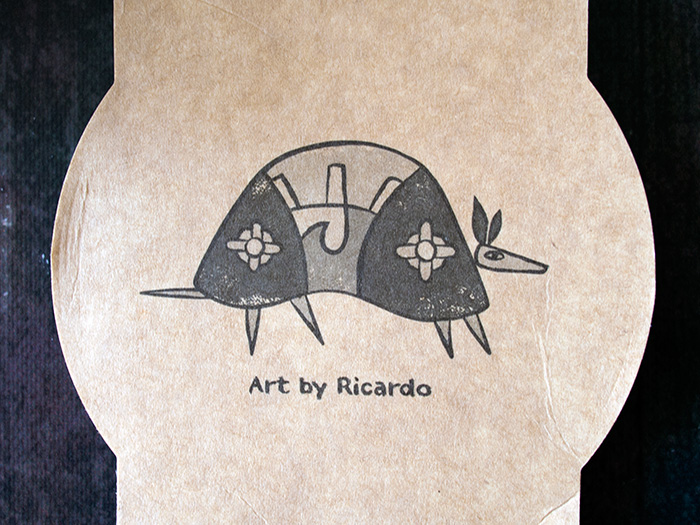 His beans are a twist on an Aussie staple, which are given a Latin touch. They are influenced by the flavours of his heritage. There are some issues during batch up with the commercial size equipment, but with a firm guiding hand from Eddie, it all works out in the end.
Out of the two I did want Heather to win, as it is a product that isn't out there. The closest thing would be frozen yoghurt, which it was called by somebody tasting it during market research phase.
Ricardo's beans are basically baked beans and supermarket aisles are full of them. In Woolworths alone you have Heinz, SPC, Tom Piper, Macro, Watties, Homebrand and Stagg.  All providing customers with bean options in multiple styles and flavours, including Spanish and Mexican beans. Therefore Ricardo's beans really need to be a knock out.
So what are Ricardo's Mild & Smokey Ranchero Beans like?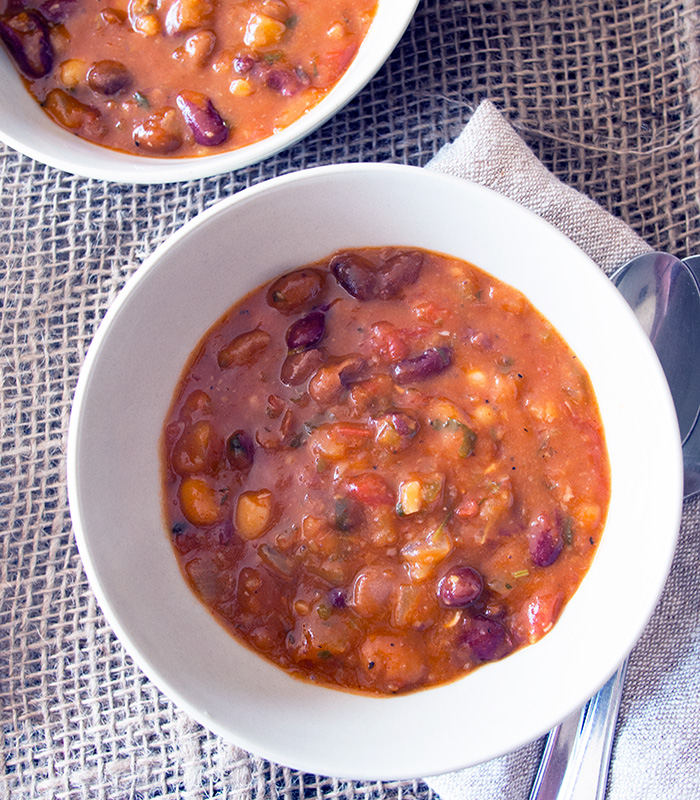 Packet Information (please see pack for full description)
Ingredients: Tomato (27%), (tomato acidity regulator (citric acid)), borlotti beans (17) (borlotti beans, salt, antioxidant (ascorbic acid)), red kidney beans (17%) red kidney beans, sugar salt, mineral salt (509)), haricot bans (16%), onion 8%, canola oil, jalapeno (2%), honey, coriander (1%), garlic, water, corn starch, lime juice (0.7%), salt, spices (smoked paprika (0.5%), pepper), sugar.
May be present: gluten, custacea, fish, milk and tree nuts.
General:  The pot contains 300g and serves 2 people.  One serving (150g) is 717kJ/171Cal.  Has 8% of your recommended daily intake (RDI) of total fat, 2% RDI saturated fat, 7% RDI carbohydrates, 4% RDI sugar and 23% RDI sodium. The product is made in Australia.
Price:   $5.49
Very easy to prepare, all you need to do is break the plastic tab on the tub, loosen the lid and microwave for a few minutes. On the inside of the packet is a Huevos Rancheros Recipe (baked beans and eggs), I would recommend going to the extra effort to do this. The 150g bean serving, by itself, is not enough for a normal person's breakfast as a stand alone item.
But what did they taste like? Actually, not too bad, they are better than I expected.   The fist thing I noticed was the smell of paprika, but it isn't too overpowering in taste. The jalapeno gives the beans a nice chili kick. Beans are firm and visible, you can see pieces of tomato and onion as well. You can even see the odd bit of green coriander.
The only downside is that I did get an after taste from the beans. This lasted quite a while.
Would I buy them again? I think I would. I wouldn't buy them just to heat and eat, but the prospect of making quick and easy Huevos Rancheros has won me over.
Congratulations Ricardo on winning last nights' breakfast episode. With the grand prize being $100,000 and a partnership with Woolworths, I wish you all the best in the final.
So guys, what did you think of last nights three recipes? Who do you think should have won? And please let me know what you think of Ricardo's Mild & Smokey Ranchero Beans if you get around to trying them.
Sara xxx
Important Note: This is an independent weekly review of the winning Recipe to Riches product. All products are purchased at Belly Rumbles' expense for review. Belly Rumbles is in no way involved with Woolworths, Channel 10, Freemantle Media Australia or any of the contestants.