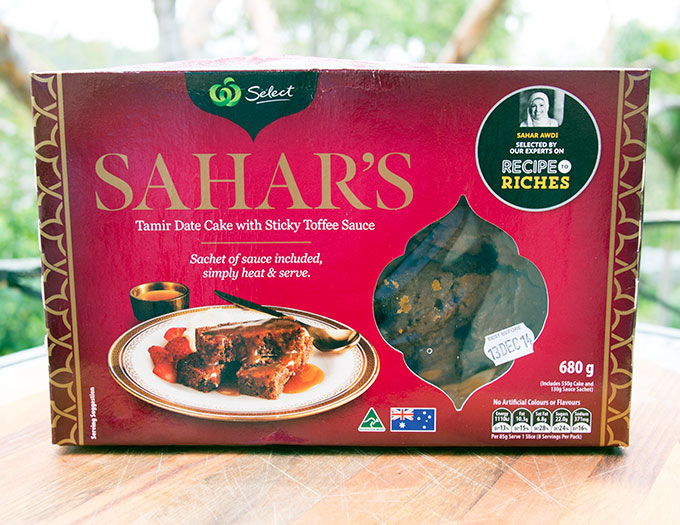 Oh yawn. I wanted to be blown away last night with something sweetly delicious, interesting and innovative to end the second season of Recipe to Riches. Oh dear, it seems it wasn't to be.
They were "on the hunt for another knock out recipe, a dynamite dessert". I think they need to find a new search method if there is a Season three. Yet again we had three, seen it, bought it and eaten it before recipes contending for the $10,000 episode win.
Everyone loves dessert, a 1.6 billion dollar category, according to Darren. With endless possibilities and Australia being a wonderful cultural melting pot, I think they could have brought us three more innovative and exciting competitors than they did last night.
First off we had Rob and his dessert spring rolls. Wow what a larger than life guy! Did he down 10 espressos straight before filming? It was like watching an animated cartoon character, but one with a big heart.
Rob spends a lot of time in Cambodia helping to build houses for the homeless. He also runs a charity called Green Aid.  If he had won last night the proceeds of his winnings were heading back into the good work he does. I will give him a Mrs Mills Cookie point for that.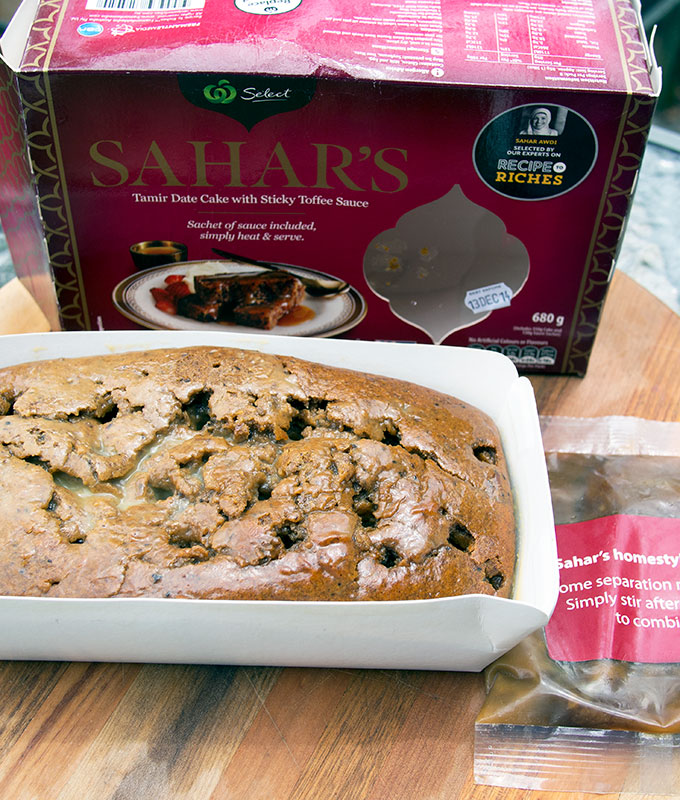 Rob had the one recipe that showed a little bit of uniqueness. Rob probably isn't aware that Ho Mai make three sweet offerings in their yum cha range, mango pie, pineapple pie and banana fritters.
I didn't bother venturing to my nearest well stocked Asian Grocery store, but a quick look in the freezer would have surely given me a few more options along this line.
He loudly gets through batch up with out too many hiccups. Unless of course you count having to roll 400 spring rolls and then frying them up in an hour as one. It seems it was, and both Darren and Eddie pitch in to help him roll.
The camera keeps giving us a close ups of Nutella jars. As far as I am aware there are two fillings, vanilla cream and banana. Is there Nutella in these spring rolls? Not once do I hear it mentioned or see it being smeared into the rolls. Surely Nutella in anything makes it better? A bit like bacon. Mmmmmmmmmm bacon and banana spring rolls (insert Homer drool).
Caroline states that the spring rolls are innovative and the rest seem to agree. Which is great as Rob goes through to round two. Sadly he doesn't win the episode and on to the finals.
Next off the block we had Dean, a correctional officer from NSW with a sweet side. His recipe was peanut butter and caramel popcorn ice cream.   Dean loves his ice cream and thinks his creation tastes like a Snickers bar.
During batch up we get a close up of Dean adding the popcorn to his ice cream and I note they are using the Select brand of pre popped popcorn. It seems that Dean was saved from popping his own corn. Now that just wouldn't cut it on Masterchef, George would have shown him the door for sure.
We then cut to Darren doing a very convincing Bart Simpson impersonation. A loud "Good Grief" escapes his lips at the amount of caramel being added to the ice cream. I tend to agree with him and my teeth are hurting at the prospect of eating this sickly sweet creation.
It seems that Dean hasn't finished with shocking Darren yet. This time the camera cuts to Darren with his mouth wide open as he witnesses even more caramel being poured on top of the packaged ice cream. Trust me he isn't drooling, he is in shock. I actually feel sorry for him at this point and am quite glad I'm not doing the taste testing.
George may not have been in the kitchen but Dean is still shown the door. His sickly sweet soggy popcorn ice cream doesn't get him into round two of the episode. Dean comments that he really wants to see his ice cream get onto Woolworth's shelves as there isn't another product out there like it. Two words Dean, Ben & Jerry's.
Then we have last night's winner Sahar and her date cake with toffee sauce. Was I the only one sitting there last night with her head tilted to the side saying "sticky date pudding… ummm Sticky date pudding? Guys, does that look like Sticky date pudding??"
Sahar's sticky date pudding, I mean date cake with toffee sauce is the family's new addiction. The idea came to her as she zoomed to nowhere on her exercise bike. This is where she looks up recipes and changes them around to come up with her own recipes.
This actually reminds me of one of my favourite scenes from the Frist Wives Club. Goldie's character declares, whilst pounding it out on a treadmill, which she gets her best ideas while working out. She also then declares that it burns off the booze. Though I am pretty sure Sahar doesn't drink.
Sahar comes across as a confident woman and makes it through batch up pretty easily. Only small issue she had was not realizing that larger pots take longer than small ones to get to the boil. Every time they spring the camera on her, she's smiling.
As we know Sahar wins the episode, so now on to what I thought of her winning recipe.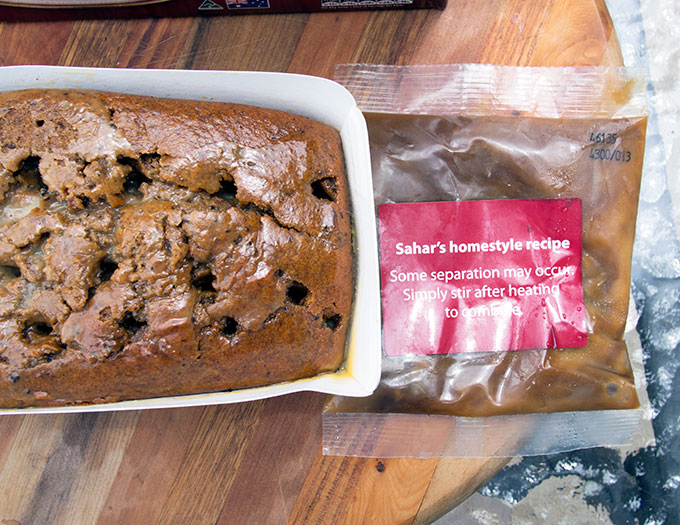 Packet Information (please see pack for full description)?Ingredients: wheat flour, diced dates (minimum 17%), water, sugar, thickened cream, mineral salts (450, 500), thickener (400), egg, butter, raising agent (500, 450), natural vanilla flavours, wheat starch and salt.
Product contains 18% caramel sauce & 9% toffee.
Allergen advice: gluten, egg and milk.
May be present: soybeans and tree nuts.
General:  There are 8 suggested servings per packet (680g).  One serving (one slice 85g) is 1110kJ/266Cal.  Has 6% of your recommended daily intake (RDI) of protein, 15% RDI total fat, 29% RDI saturated fat, 13% RDI carbohydrates, 24% RDI sugar and 16% RDI sodium.
The product is made in Australia.
Price:   $8.99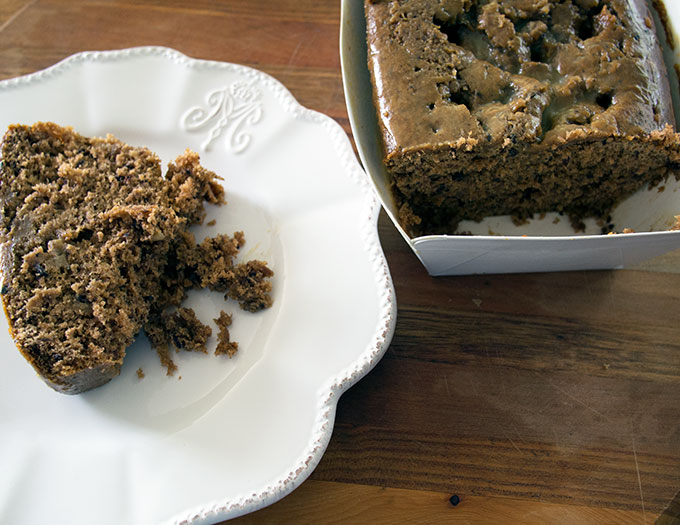 It is pretty easy to prepare. You take it out of it's cardboard box, cut off a slice, put it on a plate, pour some sauce over and then nuke it for 25 seconds. Of course you can microwave the whole cake and pour all the sauce over it, or bake it. As it was only myself trying taste testing, I cut off a slice.
But what did they taste like? Sticky date pudding, all jokes aside, that is what it is.
The cake itself is a little crumbly. The slice I cut lost its bottom to a crumbly mess in the cardboard container. Surprisingly it wasn't as moist as I was expecting. My piece had no visible signs of dates but you can taste them.   According to the box there is at least 17% of them in there, which is a big improvement on the 2% of macadamia nuts in last week's product.
The cake is lighter than it looks, I was expecting a denser cake. They aren't too generous with the toffee sauce, and if eating the cake by the slice, sealing it for later use isn't straightforward. The sauce tastes like burnt toffee with a hint of artificial.
This product is neither good nor bad. It is just pudding marketed to us in another form.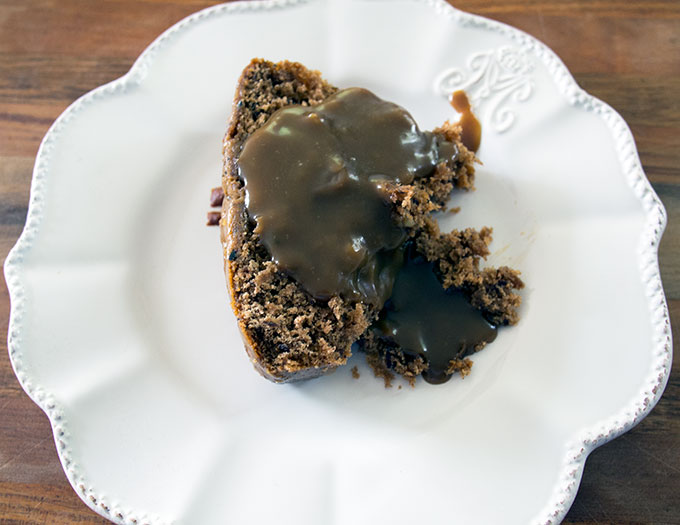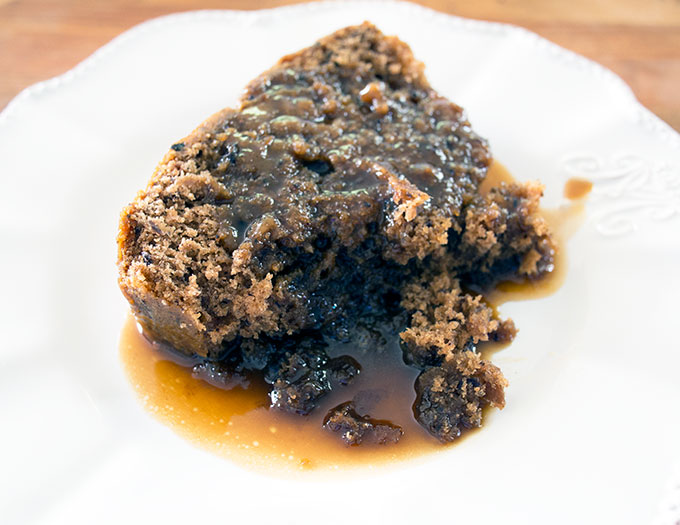 before & after of microwaved cake + sauce
Would I buy it again? No. The product made no impact on me whatsoever, either in a good or a bad way.
Why they called it Tamir Date Cake to 'reflect' Sahar's Lebanese heritage I'm really not sure. There seriously isn't anything Lebanese about it. Let's call a spade a spade here guys and not insult my and other consumers' intelligence.
Sticky date pudding really isn't innovative at all. Sara Lee make a great one, and I am sure there are many others on the market. Oh hey, I get it now. The packaging is the innovative bit?
I was hoping that Rob would win as I do believe that dessert spring rolls aren't available in either of the big two supermarkets. I think that Rob not getting through to the final was a major mistake and a loss of a unique product. I can already purchase pudding.
Congratulations Sahar on winning last nights' dessert episode. With the grand prize being $100,000 and a partnership with Woolworths, I wish you all the best in the final.
So guys, what did you think of last nights three recipes? Who do you think should have won? And please let me know what you think of Sahar's Tamir Date Cake with Sticky Toffee Sauce if you get around to trying it.
Sara xxx
Important Note: This is an independent weekly review of the winning Recipe to Riches product. All products are purchased at Belly Rumbles' expense for review. Belly Rumbles is in no way involved with Woolworths, Channel 10, Freemantle Media Australia or any of the contestants.