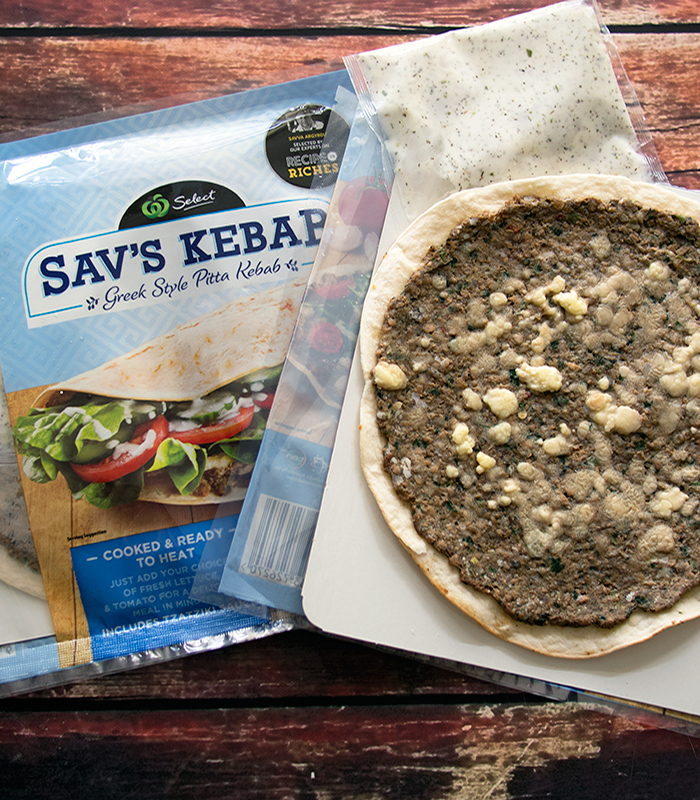 Last night they were on the look out for a main meal of the day recipe. These days Aussies are embracing pre made food to feed their families more than ever before. It's a massive 900 million dollar industry.
I'm not one for premade meals, preferring to make from scratch knowing exactly what goes into the food I am feeding my family. Saying that, I do buy this kind of meal every so often when my workload is crushing me and the last thing I want to do is cook. Yes, even I don't enjoy or want to cook at times.
Did the producers get together for an emergency meeting to give us last night's episode? It was like it was pulled together just to throw me off the pattern we have been following since Season two started.
The contestants were generally normal. No heaving boobs or nipplegate fears or even spread legged ball comments. Though we did have a kilt wearing Scotsman. Who at one stage was subtitled. What on earth was that about?
I seriously felt I had been delivered a giant "HA! In…your… face… Sara", from last nights episode of Recipe to Riches. Mainly as they worked out what the word innovation actually means. Oh hang on, they must of read my Darcy's Choc Bomb review where I gave them the dictionary definition.
Now I have to come clean. I did things a little out of the ordinary for this week's review. As you know I watch the episode, then like everyone else (or not) go out and purchase the winning product the next day. Bring it home, try it and write it up.
This week I had a recording malfunction. While I was out having an amazing dinner at 4 Fourteen in Surry Hills for a girlfriend's birthday, my Foxtel QT decided to have the night off. Much to my panic when I got home and attempted to watch it to make notes. All I had was the last 10 minutes when the winner was announced.
So knowing Savva had won, I headed out bright and early to Woolworths, purchased the kebabs, came home, photographed and ate. Then watched last night's episode by other means. I only mention this in case it has swayed what I thought of the product in any way.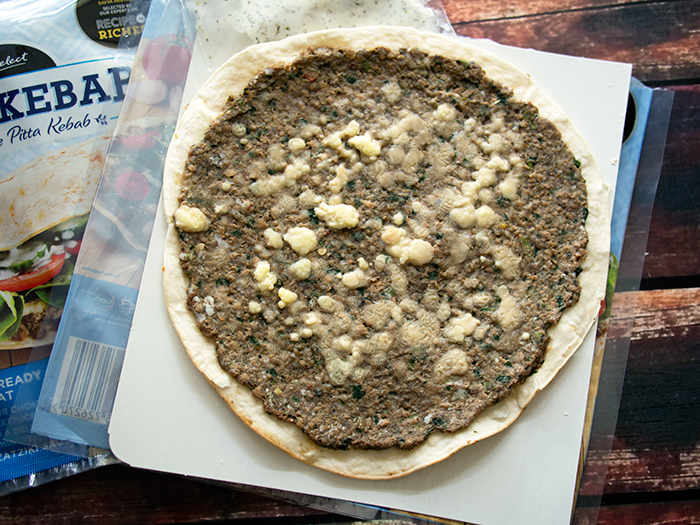 So let's quickly recap what happened last night.
We had Sarah and her pulled pork. If she was to win (which she doesn't) she tells us it would change the way she thinks about her cooking and how seriously she takes it. Fair enough, but surely if somebody has passion for a product it wouldn't matter if they won or not, you would continue your journey of getting it out on shelves somehow?
Sarah tells her parents she wants to blow us away with her iconic Southern American pulled pork dish. That once Australians try pulled pork we will be hooked. Sarah, you know pulled pork has been a hot menu item for a few years now in the land down under? We have caught on.
A special mention needs to go out to her dog Cooper. He retrieves cold cans of drink from the fridge. Sarah I see a massive business opportunity here, seriously I can. Continue and get your pulled pork out in the marketplace and with each packet sold you have training notes for the family dog.
Can't you see it? Come footy season it would be every mans' dream. They have taught their dog how to retrieve a cold one from the fridge and have an ample supply of pulled pork sandwiches!
Then we come to the fabulous kilt wearing Fabs, the Ewan McGregor channelling Scotsman. He tells us he is competitive by nature and wants to win. He makes the ultimate ragu, but then again isn't everyone's personal ragu recipe the ultimate one?
His ragu is full of childhood memories, his mother use to make it. What makes his ragu different, it has a great balance of flavours (doesn't everybody's) and is really meaty but not over the top with tomato. When he isn't cooking or working he tinkers with his banjo.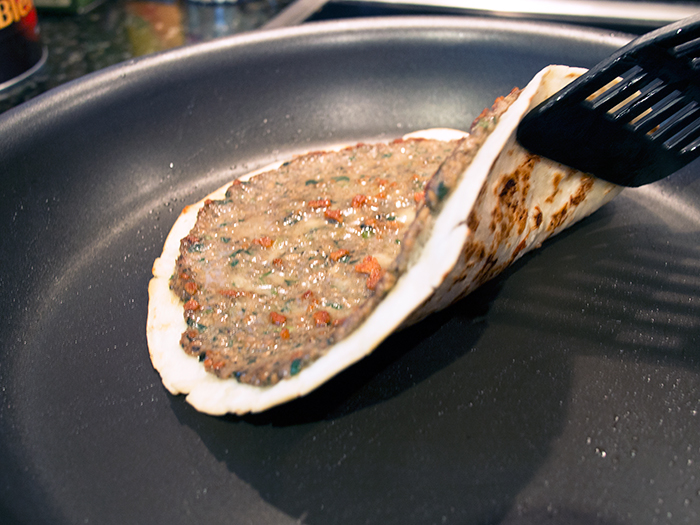 The winner of last night is Savva, a fashion designer from Queensland, who loves being creative. His winning recipe is one that has been passed down through the family. Did everyone else go awe when they cut to the kitchen shot where he is making kebabs with his daughter and obviously continuing to pass down the recipe?
Batch up looked like it was going to be pretty boring this week, everything proceeded rather well for all concerned. Sarah is doing a bit too much guestimating with her ingredients, which results in a talking to from Eddie and Darren.
Fabs is showing lack of ingredient measurement conversation technique. Teaspoons, cups and litres seem to be getting the better of him. This is when our narrator pips in to advise us all that by calling it ragu and not bolognaise it will confuse Australians. I personally am a little insulted by that comment. I think Aussies are a lot smarter and food knowledgeable then given credit by that comment.
When it looks like it is going to be a rather boring batch up the ragu hits the fan and batch up kitchen starts to go into meltdown.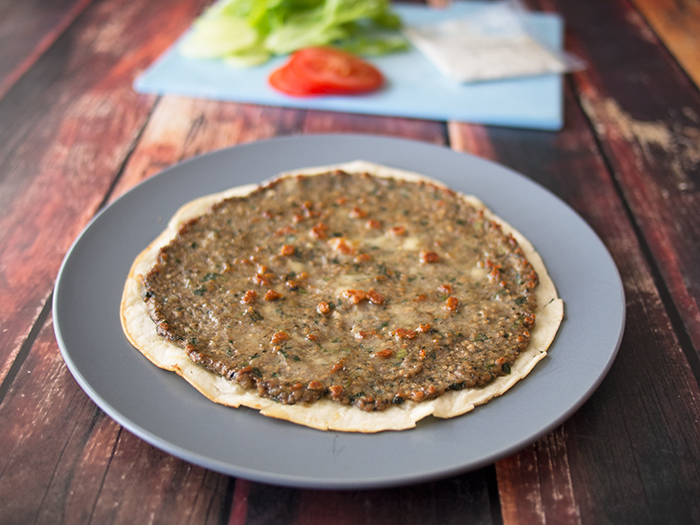 Fabs still isn't getting the hang of his measurements. You can take a Scotsman to mathematics, but you can't make him think. There are bacon quantity issues too. Poor Fabs has gone into a sweaty meltdown. This is where the earlier mentioned subtitling of Fabs comes in.
Savva's dough mix is too wet, Darren gets him to redo it to be on the safe side. Savva is sweating but still coping under the pressure.
Attention then gets turned to Sarah's pork. Darren advises his teeth hurt thinking about the cola and sugar in the recipe. I'm not surprised by the sweet and sugary pork loving going on, anyone that has travelled to the USA knows they like an extra dose of sugar with everything.
Then to dramatically bring batch up to a close there is a mince mix up. Will anyone get over the line? Will we recover from the Frankenstein ragu made from nearly every animal present in the kitchen? (humans not inclusive obviously)
We find out Fabs ragu now has beef, pork and a good whack of lamb destined for kebabs in it. Savva may not have enough lamb to get to complete his batch up due to the light fingered Fabs. The normally calm Savva is pissed off, we know because he tells us so.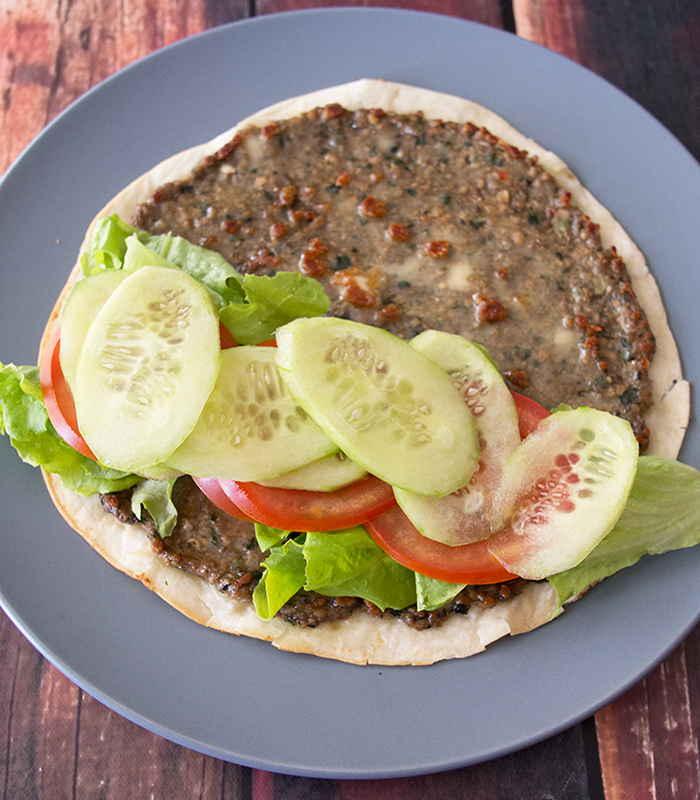 Sarah is breezing through batch up and is happy with how it looks. She has no idea how it tastes though, oh dear.
Sarah doesn't make it through to the final two. Russel mentions that pulled pork is massively on trend, and it is. Plus you can't purchase it in the supermarket (though you can in the USA) and Russel smells money. Both Carolyn and Darren don't love the product as much as they love the idea. Personally, I love the idea more than ragu.
As we race to the finish line Fabs' ragu is given a Scottish makeover and called Highland ragu. I find this branding quite confusing. Is it haggis ragu? The Australian public confirms my thoughts. They aren't idiots and are responsive to the wording 'ragu'. How responsive to the word Highland in front of it is another story.
Let's face it; it's a pasta sauce. We have more pasta sauce on the market than we can poke a stick at. I couldn't help but laugh when a lovely elderly woman was filmed answering the product questions. She was asked to respond to the following;
Fabs: "Who is the market for the ragu"
Elderly Lady: "People who can't cook"
Fabs: "When and where would you consume"
Elderly Lady: she simply states "an emergency", priceless!
As we know the fabulous Fabs doesn't win and Savva takes the episode crown. You are probably wondering who I wanted to win. I really wasn't sure who I wanted to win. I knew I didn't want the ragu to get to the shelves. And as I was under the assumption that the kebabs would be lamb, therefore I wanted the pulled pork to win.
So what are Sav's Kebabs like?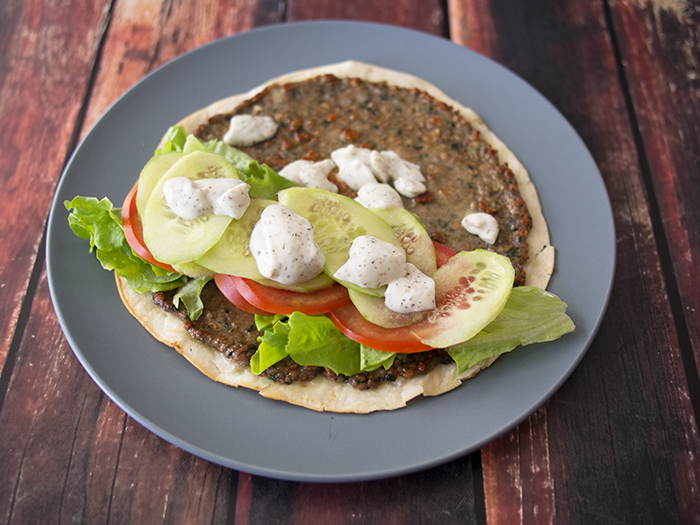 Packet Information (please see pack for full description)
Ingredients Filling: Water, Beef (22%), lamb (13%), soy protein, crushed tomatoes, shallots, onion, cornflour (from wheat), parsley, salt, chilli, garlic, mint, black pepper.
Ingredients Base: wheat flour, water, palm oil, sugar, dough conditioner, baking powder, cornflour, raising agent (500), salt, preservative (281), wheat gluten, acidity regulator (297), thickener (4120, preservative (200), natural sweetener (960).
Ingredients Tzatziki Sauce (10%): yogurt, water, cucumber, thickener (1422, 415), salt, sugar, garlic, dill, mint flakes, acidity regulator (citric acid), preservative (202), black pepper.
Ingredients: feta cheese(7%)
Allergen Advice: gluten, milk, soybeans
May be present: egg, sesame seeds.
General:  The packet contains 175g and serves 1 person.  One serving has 1590kJ/382Cal.  Has 24% of your recommended daily intake (RDI) of total fat, 39% RDI saturated fat, 12% RDI carbohydrates, 3% RDI sugar and 48% RDI sodium.
The product is made in Australia.
Price:   $4.99
Important Note: The packet states that this product has been frozen from fresh and then thawed for your convenience. Also none of the packets I purchased had an expiration date on them. So once they have been thawed by Woolworths how long can I keep it in the fridge at home for?
I was hesitant about trying this product. Mainly due to the fact I don't eat lamb due to not liking the taste. But having two lamb loving family members I knew it would get an honest taste review even if I didn't like it.
I also must mention that it doesn't look very appealing at all to the eye.  If I wasn't purchasing to review for Belly Rumbles I most probably wouldn't have purchased this product.
Saying that I am shocked to say I liked Sav's kebab. I can't really fault this product at all.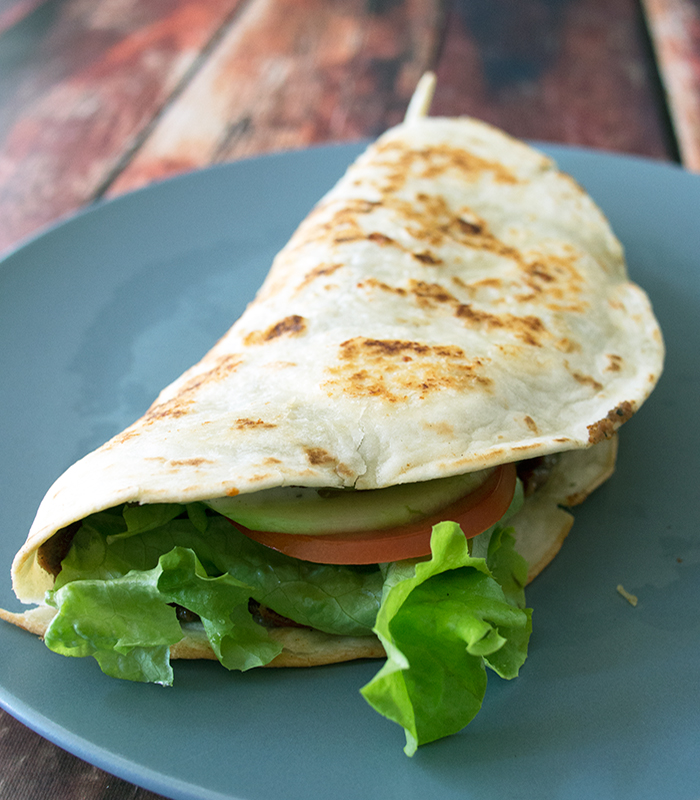 It is dead easy to prepare. You remove the flat kebab from the package and prepare it one of three suggested ways. I chose to use the pan method not knowing that it was as close to how it was cooked on the show as possible. My sixth sense must have kicked in (remember I ate before watching the show).
I simply heated a non stick pan, added some olive oil. Placed the kebab in meat side down and cooked for around a minute (instructions state 30 seconds). Then I flipped it over and cooked for a further two minutes. Put it on a plate, added lettuce, tomato and cucumber, then squirted the tzatziki sauce on. Fold and eat, it's quite simple.
A downside is the cost, at $4.99 per kebab they are expensive, especially as you are then adding the salad on top at an extra cost.  Plus an adult male would need at least two of these for dinner.  It would add up if you had a family of five.  But I can't say I wouldn't pay it again for them, as they are a pretty good product, but not as a main meal as a snack or lunch.  I would have to purchase around $30 of the product plus salad to feed my family of three adults, plus salad. When I look at it that way, it is quite expensive.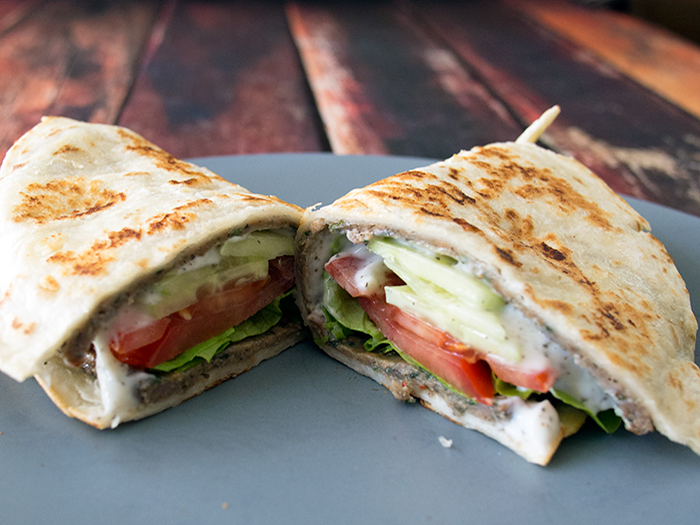 But what did they taste like? There is more beef than lamb in the filling and it is very spiced up. You can't taste lamb, which is a winner for me as I don't like it. I really enjoyed the flavour of the filling. One thing I didn't like is it is quite salty, and as you can see from the nutritional breakdown there is a hell of a lot of salt in the product.
The bread also comes up really fresh in taste and feel, again wasn't expecting that. I expected to get an aftertaste due to herbs and spices used, plus 'kebab repeating syndrome', but that didn't happen.
By adding your salad of choice it makes it a fresh tasting product. I suggest adding to your kebab 'kit' lettuce, tomato, cucumber, onion and a squeeze of lemon.
Would I buy them again?  Yes
A massive resounding yes! For once we have an innovative product that we haven't had on the shelves before. It tastes surprisingly good.
My only wish is that it is sold frozen. That way we can defrost for our own convenience when it is convenient to us. Also means I can keep a stash in the freezer for when needed. By simply adding fresh staples you have an instant lunch or dinner.
Congratulations Savva on winning last nights' main meal episode. With the grand prize being $100,000 and a partnership with Woolworths, I wish you all the best in the final.
So guys, what did you think of last nights three recipes? Who do you think should have won? And please let me know what you think of Sav's Kebabs if you get around to trying them.
Sara xxx
Important Note: This is an independent weekly review of the winning Recipe to Riches product. All products are purchased at Belly Rumbles' expense for review. Belly Rumbles is in no way involved with Woolworths, Channel 10, Freemantle Media Australia or any of the contestants.