Happy New Year, I hope you had a wonderful Christmas break. As you may have noticed, Belly Rumbles had a little break, but all back on deck now.  I'm looking forward to sharing a year filled with travel, food and lifestyle to make your belly and mind rumble for all the fun and tasty things in life.
One event that is synonymous with the New Year in Sydney is the Sydney Festival. I am actually a little sneaky and purchase tickets for shows I want to attend. How am I sneaky?  I purchase the tickets in the form of 'family' Christmas presents to surprise Mac and Josh with. Often they aren't as enthusiastic as I, probably due to being subjected to a few strange and unusual performances over the years.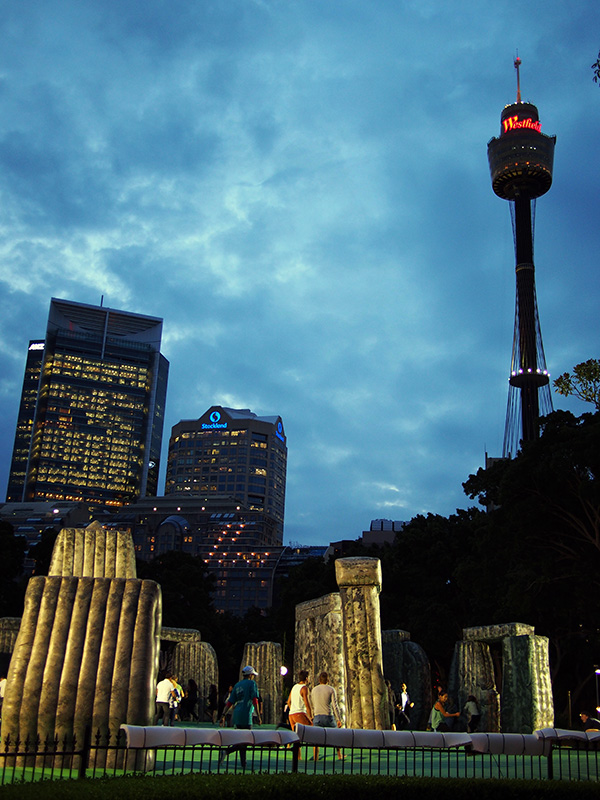 This year was no different, Sydney Festival tickets were hidden in Christmas stockings as gifts, and the first performance attended was CR Avery & The Sojourners. The performance was held in one of the two performance venues, Circus Ronaldo Tent, located in the Festival Village at Hyde Park.
Even if you aren't attending a performance, but I suggest you do go to at least one, there is plenty to see and do in the Village.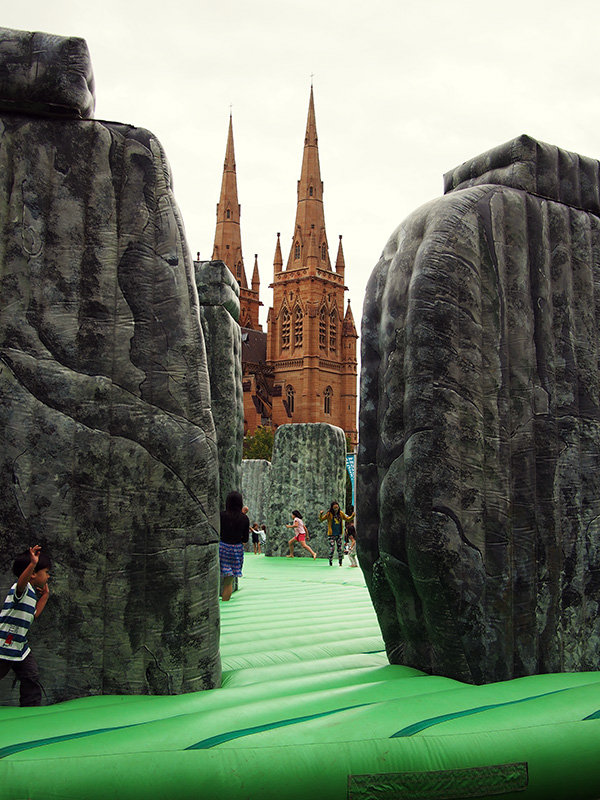 The main free attraction of the Village is Sacrilege. Imagine a children's inflatable bouncy/jumping castle. Same concept, except on an extremely large scale and in the form of Stonehenge. Big and little kids alike can bounce away, just be prepared to queue.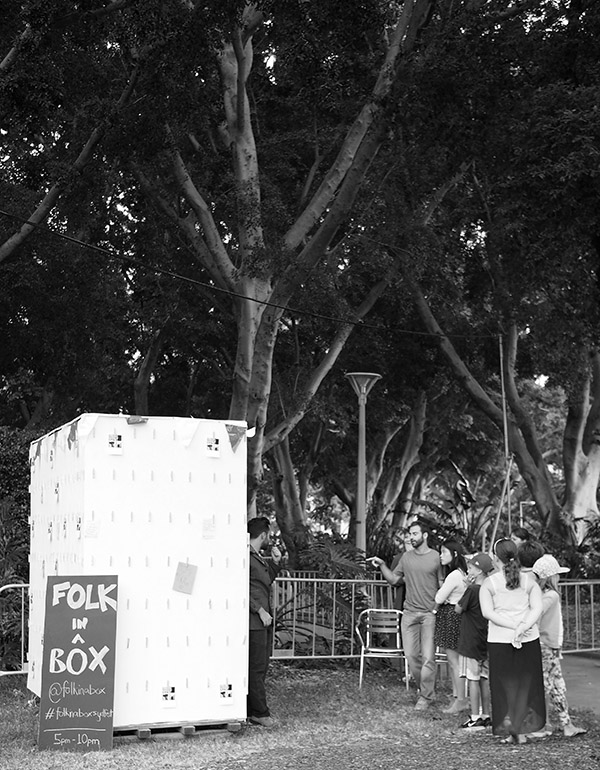 Sydney Festival can be quirky and Folk in a Box is just that. True to its name, it is people in box, two people to be precise, a musician and one audience member. One person at a time is invited into the box for their own intimate personal performance, just them, the musician and one song.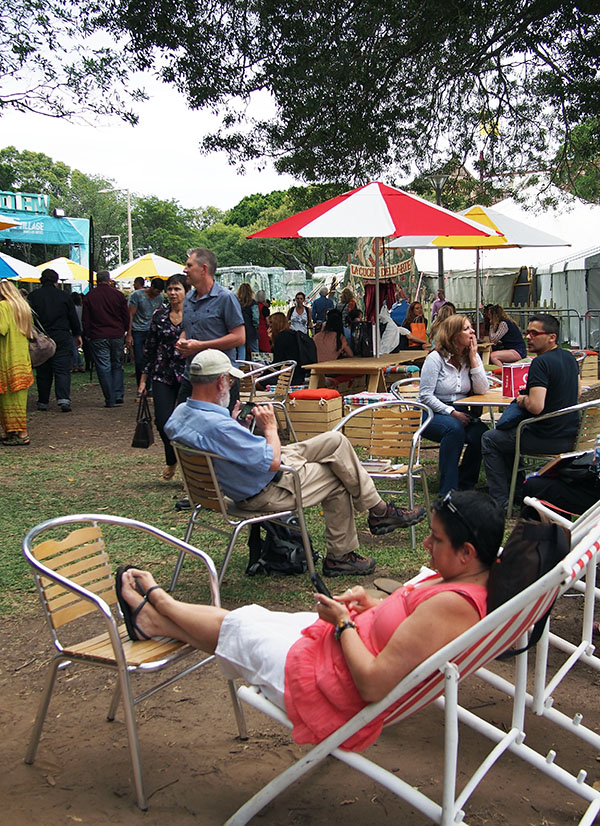 plenty of room to sit and catch up on social media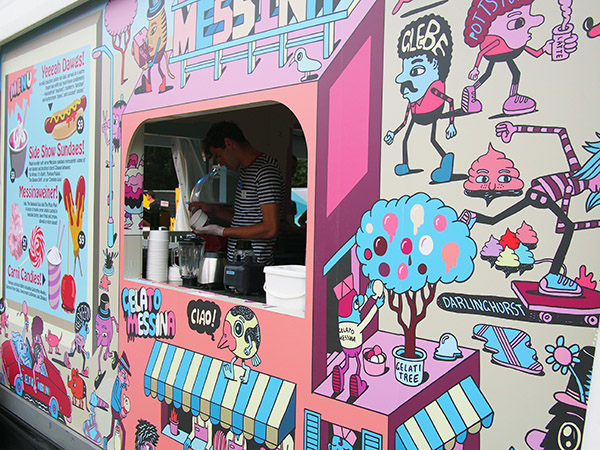 Where there is a festival in Sydney you will find food. Gelato Messina is offering carnival themed delights. We tried the Yeeeah Dawgs, a twisted hot dog ($9). A non-iced finger bun with a chocolate ice cream sausage topped with passionfruit 'mustard', raspberry 'ketchup', buttercream 'mayo' and coconut 'onions'. Sadly ours was lacking the 'onions'. It isn't something I wouldn't bother with again, the finger bun was a little on the stale side, but definitely a fun concept.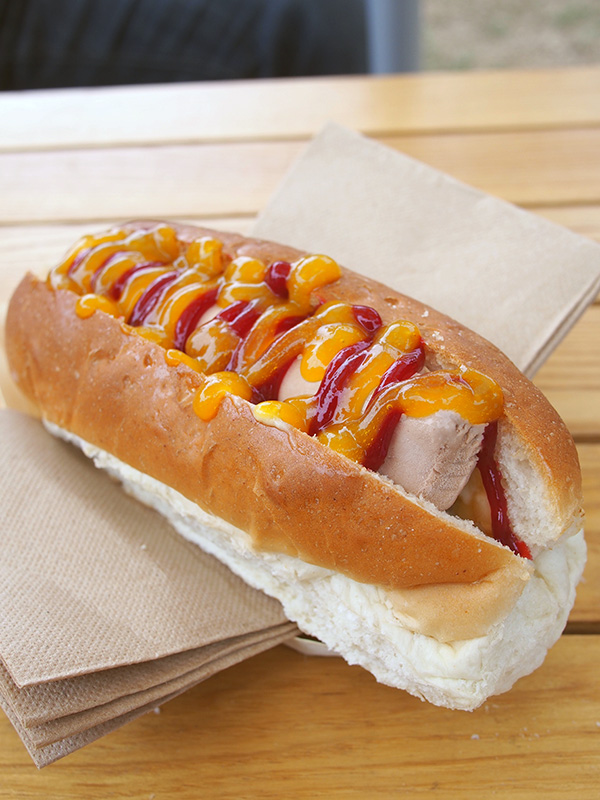 Also tried was Messinawiener, AKA the Pluto Pup ($9). A baton of maple syrup gelato coated in pancake batter, deep-fried and served with plum sauce. A total winner, the best deep-fried ice cream I have had in a long time.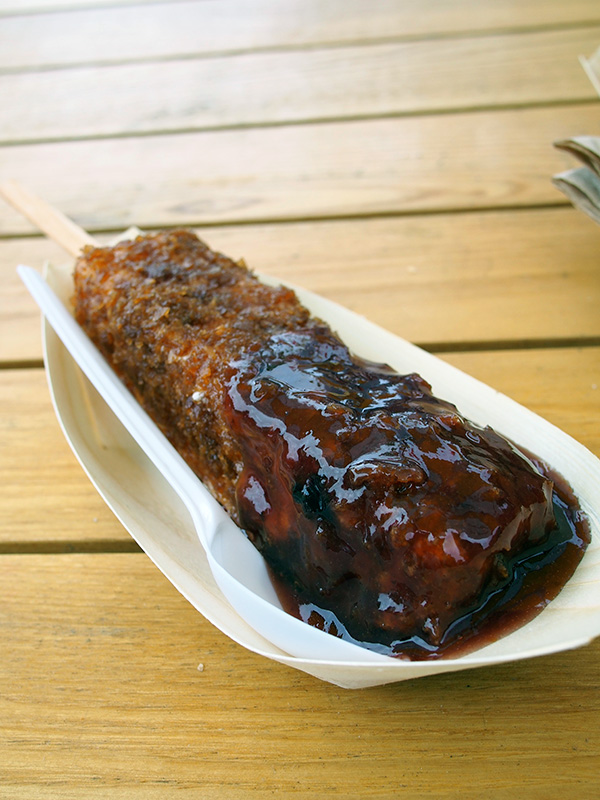 They also have sundaes, shakes and a few other items worth trying. When we head back for our next show I want to try the Samurai Fairy Balls, yuzu sorbet, salted caramel fudge coated in spun fairy floss.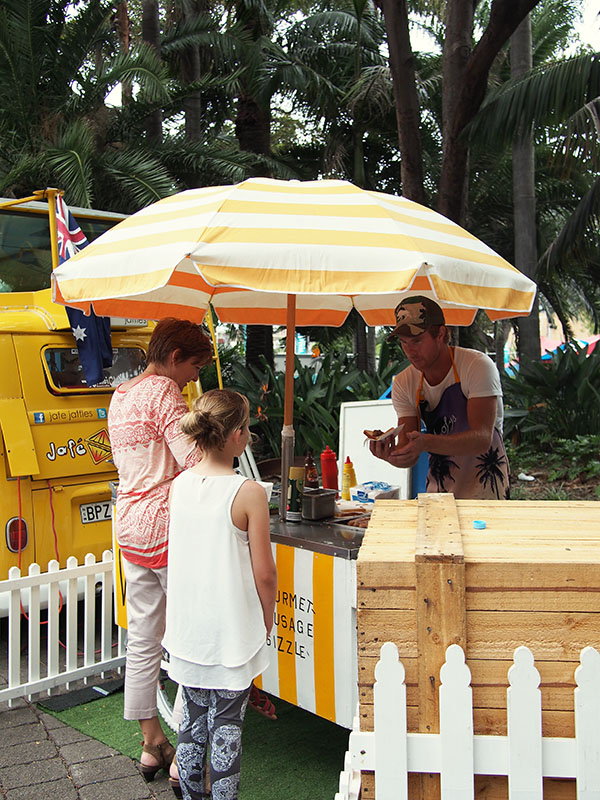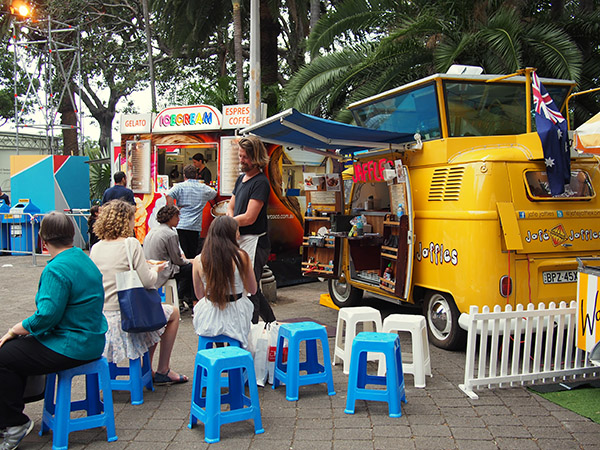 Other eats on offer are Food Society, Jafe Jaffles and Woofy's Hot Dogs. Of course you can grab something of the alcoholic persuasion to drink if you desire at the Rekorderlig Gazebo.
Thoroughly enjoyed CR Avery & The Sojourners. I have to be honest, I enjoyed The Sojourners more than CR Avery. The Sojourners are gospel greats (which have a new fan) and they have joined together with CR Avery who is a harmonica-wielding beat box poet.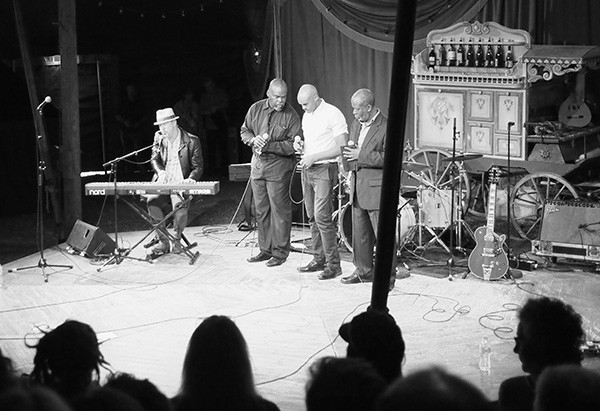 Why didn't I get into the groove with CR Avery?  Probably because I think he ran late for the gig, turning up 30 minutes into the 60 minute performance. I was completely engrossed listening to The Sojourners, I didn't even notice he was missing. Well that was until I saw a stagehand motioning 10 minutes to one of The Sojourners. It all became obvious when The Sojourners were quickly trying to work out what other song to perform until he turned up.
When he did eventually come on stage we were hit with beat box, nothing wrong with that, but after listening to 30 minutes of soulful gospel it was like a slap in the face.
If anybody went to their other performance please let me know if it was the same, or if CR Avery was on the whole time, I'm quite curious.
Sara xxx
You can see more of my festival photos head here
Festival Village, Hyde Park North, entry near the Archibald Fountain
8 – 26 January, closed Mondays
Festival Village, Circus Ronaldo Tent and the Spiegeltent are wheelchair accessible
www.sydneyfestival.org.au