I do tend to live under a very big rock when it comes to "kid" cooking or recipes. It isn't intentional; it's just not my word right now. I don't have any ankle biters orbiting in my universe. The closest presence I have to a kid these days is Josh, and he's 23. Kid friendly recipes aren't high on my agenda.
I spotted these tea cup cookies on the front counter of a café recently and I thought the teacups were the cutest things ever.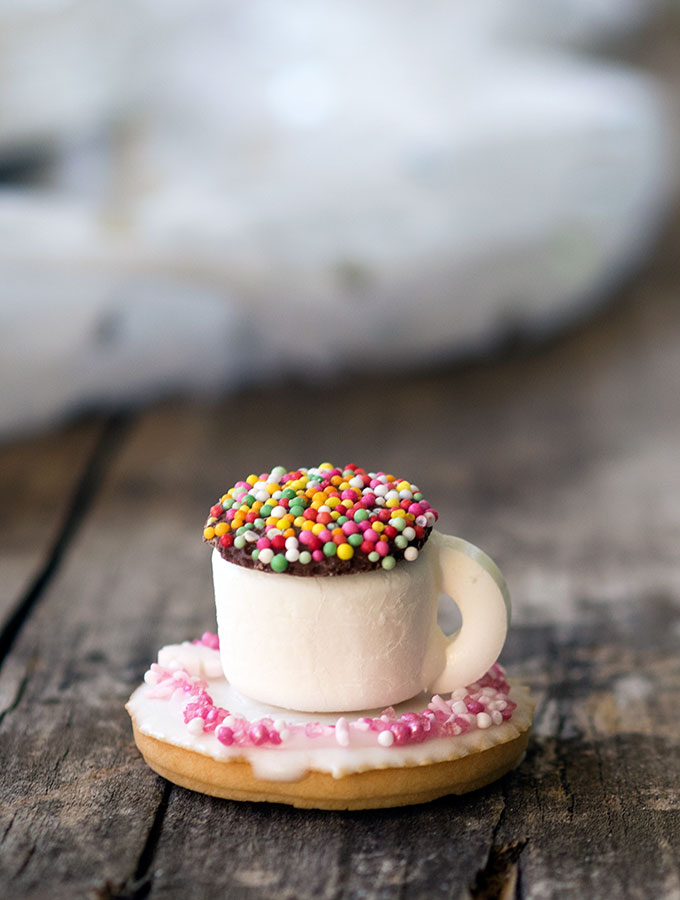 I thought I had discovered something new. Apparently I was wrong. If you have a little girl, chances are you know these tea cup cookies well. I found this out when I was trying to be a smart arse and posted a photo of the ingredients on Instagram. My aim was to get peoples minds thinking, what could those ingredients be made into?
Phoodie came back within seconds with "tea cups". I looked at my phone, pulled a face only my mother could love and let out a loud "Fuck…. Really?!" With a few grumbles following. All my plans of making my Instagram followers use their grey matter in a confectionary guessing game went out the window. It seems that Phoodie knew those ingredients extremely well, she has made tea cup cookies for her little girl many a time.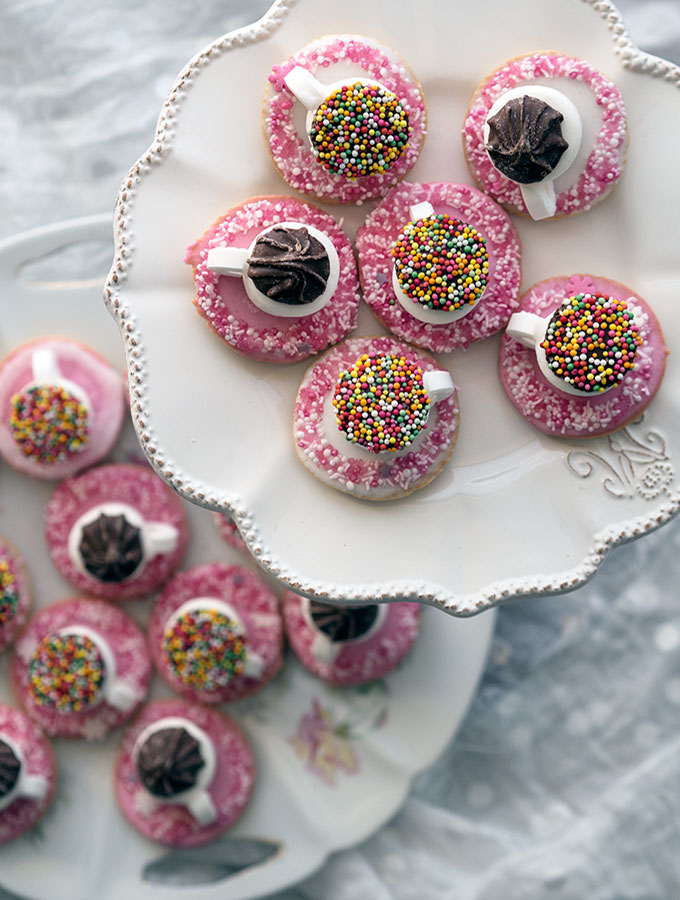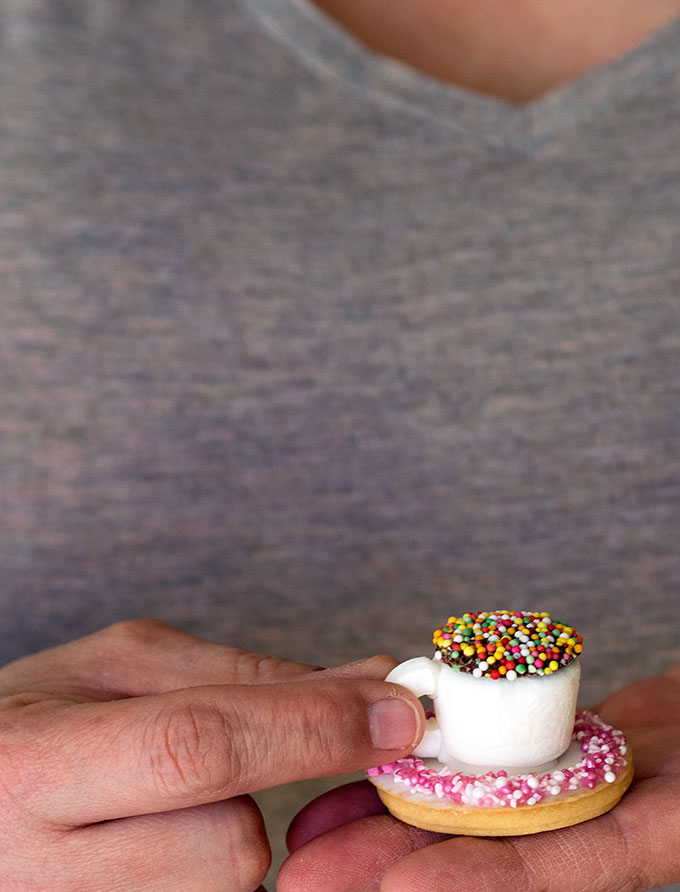 And you can see why. They are just the cutest things and really easy to make. Perfect for kids to get hands on with, there really isn't much involved in making them. They are made up of all store bought ingredients. These ingredients are then all glued together with white icing. You could even buy pre-made white icing if you were so inclined. I did make mine.
Now to the gory finger tale. As I sat there gluing marshmallows to tic toc biscuits, admiring how easy and child friendly these biscuits were to make, that's when it happened. I moved my hand to set an icing joined biscuit and marshmallow down and thrust my finger up against the chef's knife sitting next to me in the process.
I wasn't making these with kids, so after cutting my lifesavers in half to form the teacup handles, I just put the knife down. Just shake your head along with me. It isn't the kind of knife you stupidly put down with the very sharp blade in close proximity of your working area.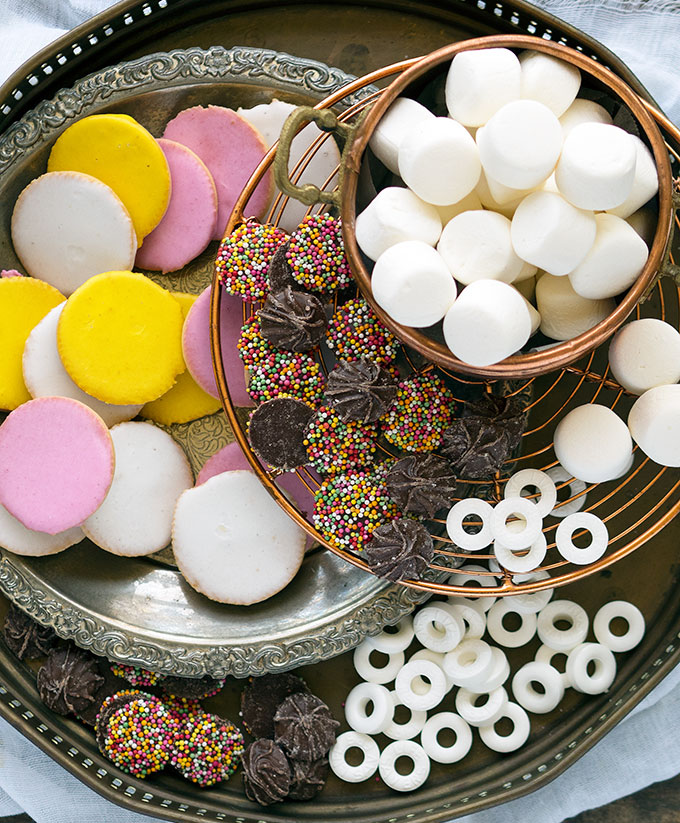 I didn't see the knife, but I felt the slice. A wave of recognition and then disbelief went through me until I looked down at what I had done. Then I said all sorts of exclamations, hand wiggles and body movements, as blood poured out over my work area. I was making tea cup cookies for Christ's sakes, this wasn't meant to be happening.
Safety note to parents: Cut lifesavers up in kitchen and put the knife away.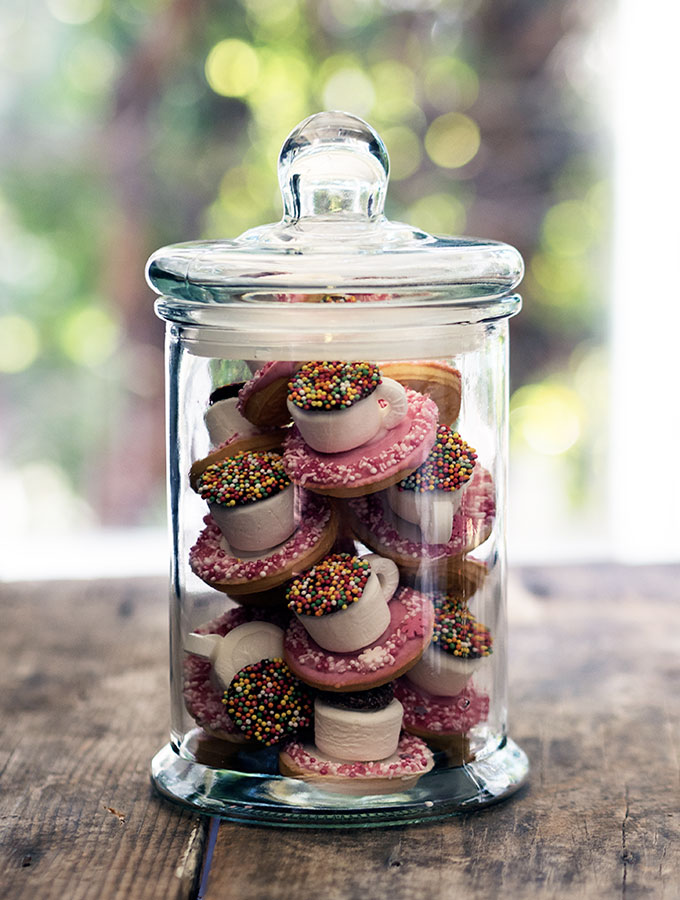 I feel like I am cheating you big time with giving you a recipe for these teacup cookies. A recipe really isn't necessary. All you have to do is look at them, and you can see exactly how they are made. They do look great though don't they? Look at this as more of a shopping list with simple instructions. Oh hang on, that's a recipe!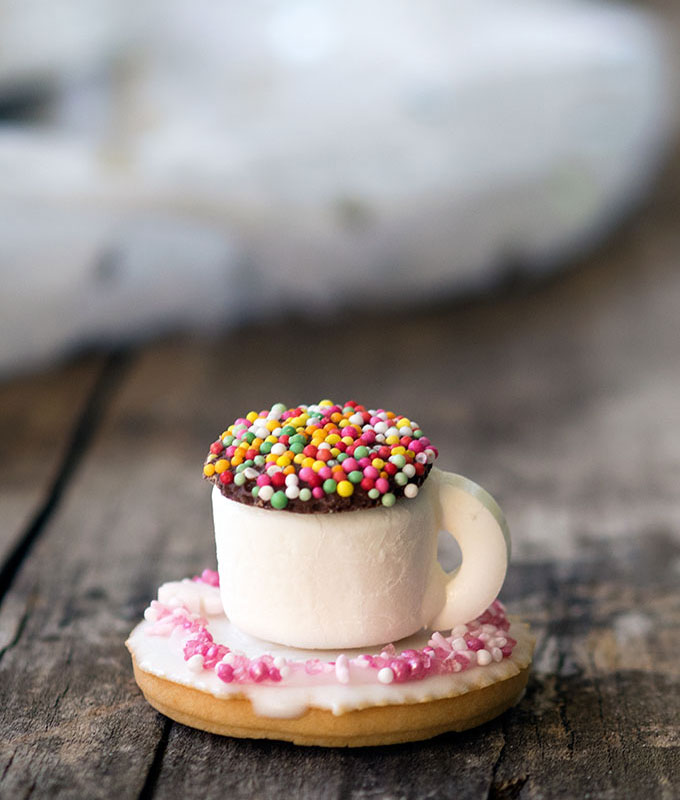 Tea Cup Cookies
Print
Ingredients
1

packet Arnott's Tic Toc biscuits

if these aren't available any round iced biscuit will be suitable

1

packet of chocolate freckles

or similar chocolate sweet. I used freckles as well as chocolate buds.

1

packet of white marshmallows

1

packet of peppermint Lifesavers

or similar sweet. If you use a mixture of white and pink marshmallows you could use a mixture of musk and peppermint Lifesavers.

½

cup

of white icing

icing sugar & water, thin enough to pipe, thick enough to not run.

Fancy sprinkles of your choice.
Instructions
Start by icing half a Lifesaver to a marshmallow. Leave to set.

While the marshmallow and Lifesaver are having a bonding moment. Pipe a circle of icing around the edge of your Tic Toc biscuit. Cover the icing with sprinkles and shake of excess. Leave to set slightly.

Then pipe a small blob of icing in the centre of the top of the Tic Toc biscuit and "glue" the marshmallow in place.

Ice the top of the marshmallow and place a freckle or chocolate bud on top.

Leave tea cups to dry, then they are ready to eat.
Sara xxx
Become a subscriber and don't miss a single delicious recipe, restaurant review or travel adventure. Plus you will also receive extra content and benefits.