When I think of hotels in Darling Harbour I think of the ones over Pyrmont side. It is only due to staying at the Parkroyal Darling Harbour about 20 years ago that I know where it is. Otherwise I probably wouldn't have had a clue. The location is a tad sneaky. Tucked away on Day Street just off the Darling Harbour end of Bathurst Street.
It's worth seeking the rather glam Abode Bistro out to enjoy their generous high tea offering. The décor will appeal to those ladies that like to lunch, or in my case mother and son that like to high tea. High tea is something Josh and I have enjoyed together since he was old enough to appreciate it.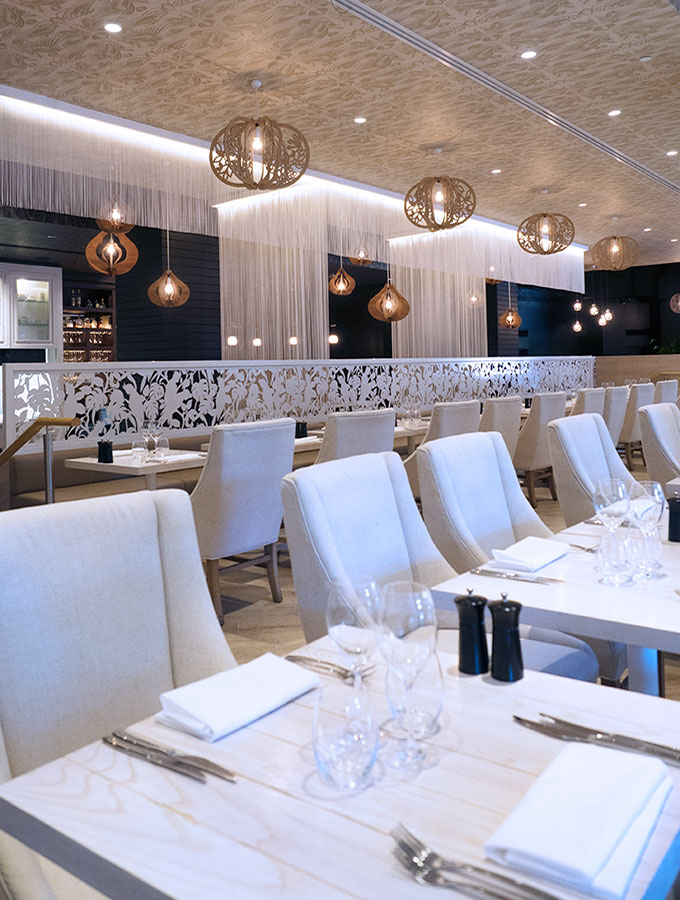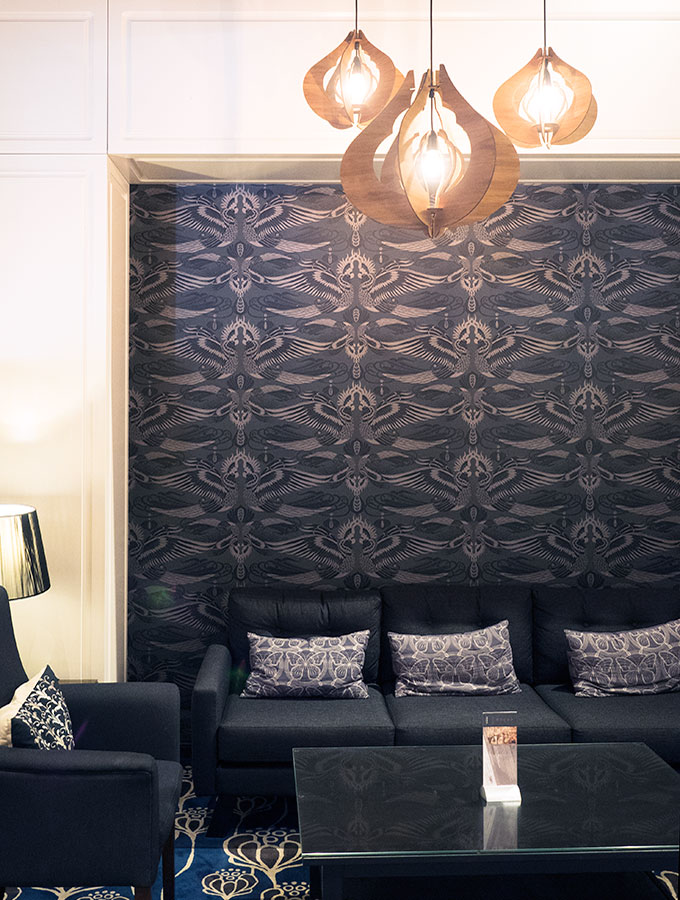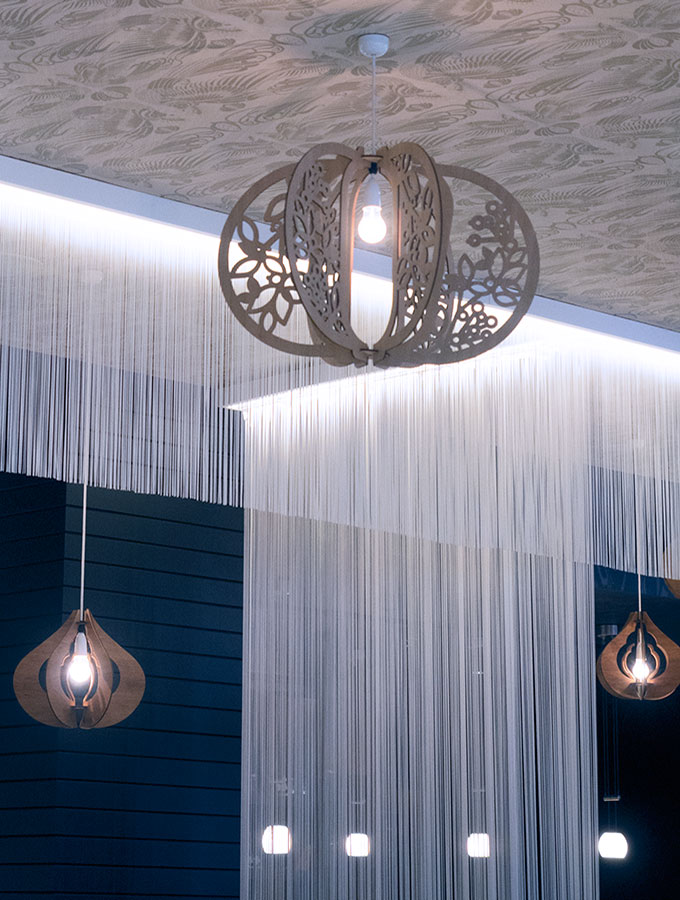 Abode Bistro has a 1920s 'Gatsby' feel to it. Comfortable white chairs and bench seating along the louver windows. There are black feature walls with gold accents and comfortable black leather lounges. Light fixtures again have that touch of gold feel, which are an interesting combo alongside the white fringes falling from the sealing. The fringes remind me of flapper dress hems.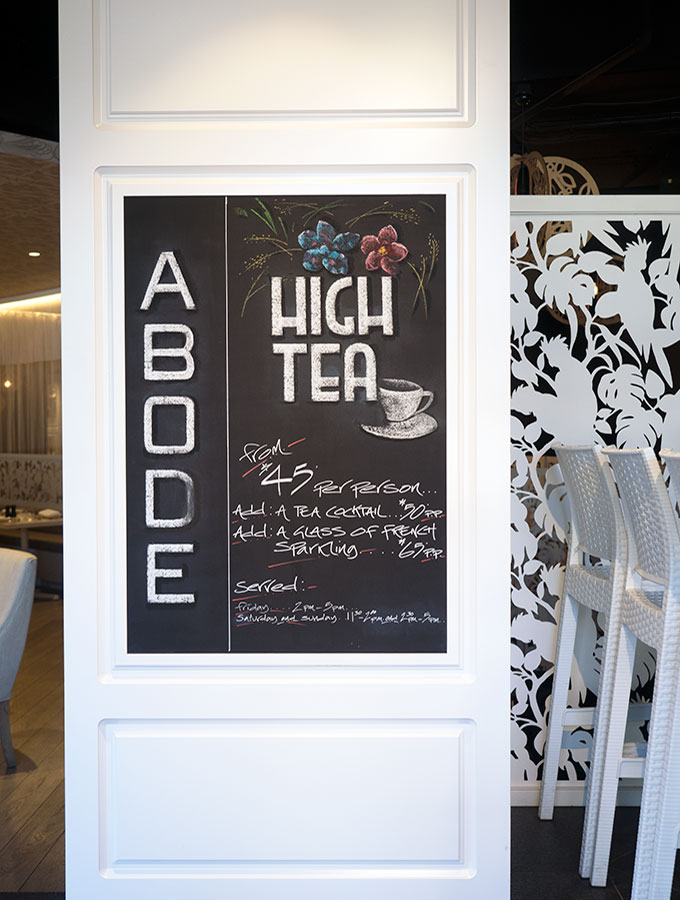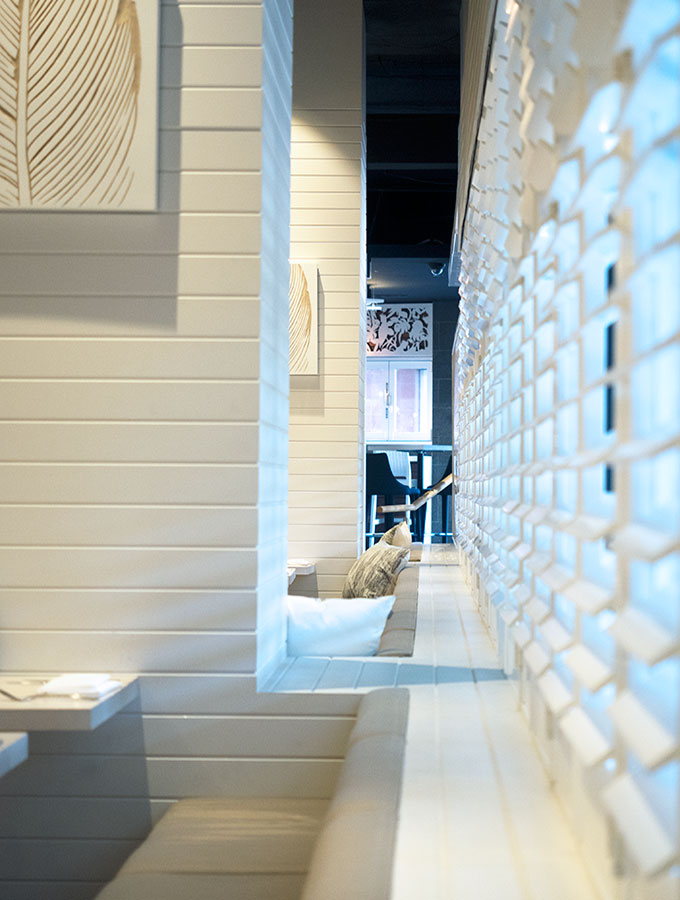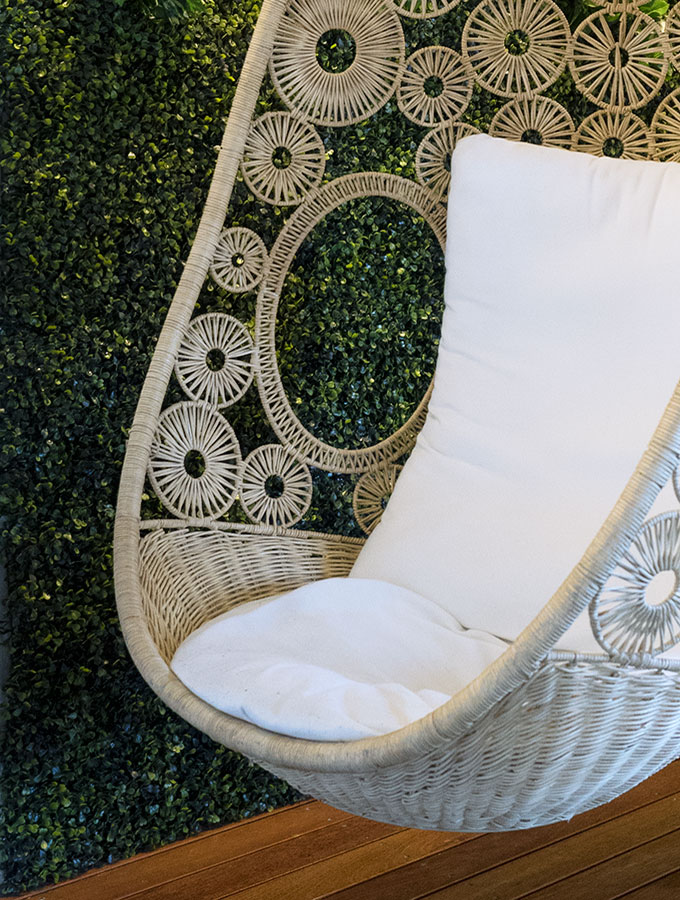 There is a small casual coffee/bar area at the main entrance to Abode Bistro. Here you will find white tall bar tables and stools, hanging wicker chairs and simple white room divider panelling, that has been laser cut to feature Australian cockatoos. A nice little homage to where we are.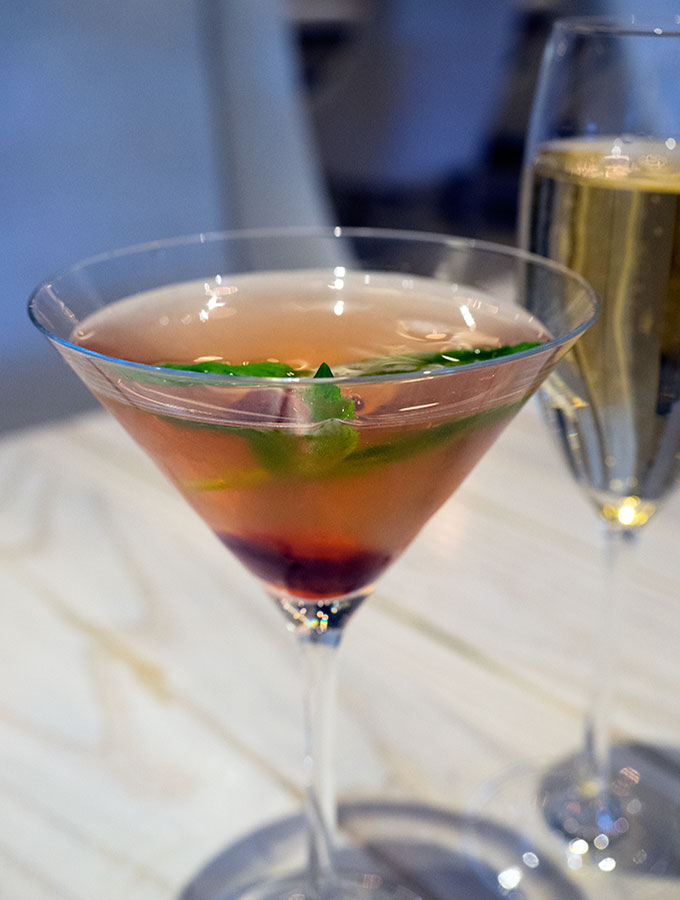 The high tea menu at Abode Bistro is designed by Peter Kuruvita and Ryan Hong and they have given traditional high tea offerings a little twist. You have a couple of high tea options to choose from. Standard high tea with your choice of Dilmah loose leaf tea will set you back $45/person. If you would like to add a tea cocktail $50/person and a glass of French Champagne added is $60/person. I decide to enjoy a glass of sparkles with my high tea and Josh opts for the tea cocktail made with Hendricks gin, Moroccan mint green tea and Chambord.
We start with the savoury options; Earl grey poached chicken with herb aioli
King prawn with lemon & dill aioli, Finger roll of I'artisan triple brie, smoked ham, dijion mustard & olive powder, Ceylon dusted crab and avocado salad in baby gem lettuce cups, Duck rillette pots infused with lively lime & orange tea with parmesan crostini and Slow braised lamb shoulder pie infused with rosemary & peppermint tea with mashed peas.
Our favourite item is the poached chicken finger sandwiches. The bread is perfectly fresh and the tender chicken with herb aioli is very moreish. Simple, but executed very well. The duck rillette and crostini come in a close second.
Then we attack the sweet selections; Lemon, pistachio & almond macaroons, Petite apple mille feuille, rose & Chantilly vanilla cream, ABODE'S opera slice, White chocolate & spiced chai fudge and Bitter chocolate mousse pots, sable & hazelnut crumbs
The pastry layers of the mille feuille are brilliant, probably the best I have had in a while. The favourite of the sweet selection is the biter chocolate mousse pots with the buttery sable and crunchy hazelnut crumbs.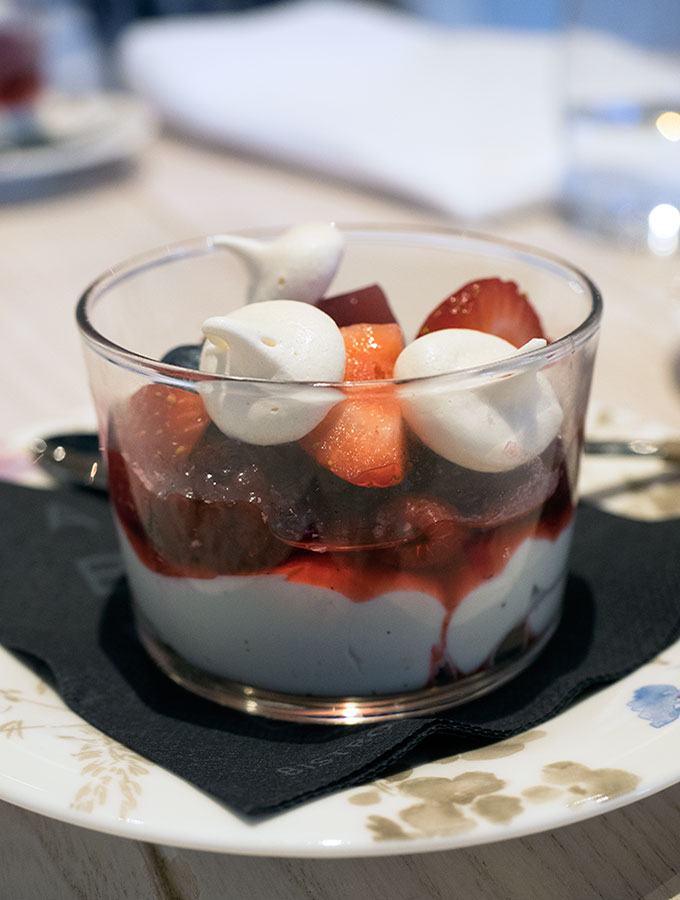 The high tea has one more sweet dish, Eton mess with blueberry & pomegranate jelly, which comes out at the end.
By the time we have leisurely devoured everything offered, I am extremely full and Josh is content. Abode Bistro's high tea is definitely worth trying.
With my love of high tea, please share your recommendations on who you feel does the best high tea. Doesn't just have to be Sydney suggestions either, happy to hear about anywhere worth checking out.
Sara xxx
Must try dish: Bitter chocolate mousse pots, sable & hazelnut crumbs
Who should dine here: Perfect for a girly lunch, mum & daughter/son dining, those seeking something a little classy.
Who shouldn't dine here: Those wanting a quick lunch, high tea shouldn't be rushed.
What else you should know: They also serve their standard menu during high tea.
Price: $45/$50/$65
BYO: No, fully licensed
Bookings: Recommended for high tea.
Opening hours: High tea is served Friday 2-5pm, Saturday/Sunday 11.30am-2pm & 2.30-5pm
Contact details: Abode Bistro, Parkroyal Darling Harbour, 150 Day Street, Sydney. Tel +61 9260 2945
Abode Bistro Website
Don't miss one delicious recipe, restaurant review or travel adventure.