Those that follow me in social media and are regular readers of Belly Rumbles will know I was back in Japan last month.  I spent a few days in Kyoto on my travels, and when in Kyoto a visit to the Nishiki markets are a must.  I was walking through the markets and dropped in to one of my favourite shops.  They sell all kinds of lollies as well as these gorgeous little flowers you fry and use as a garnish.
They are called 'Age Hana', or in English 'Fried Flower'.  Simple to prepare, all you do is fry them in oil and they puff up into hana (flowers), ha (leaves) and sakura (cherry blossom).
When I was picking up a few packets for myself it dawned on me I should pick up a couple of packs to giveaway on Belly Rumbles.  So I did.
The age hana are something quite unique to Japan, you can't find them here in Australia.  I love them and stock up whenever I am in Kyoto.  They don't really taste of anything, with the sakura being the most tasty due to being slightly salty.  I haven't seen them for sale anywhere else but this particular store in Kyoto.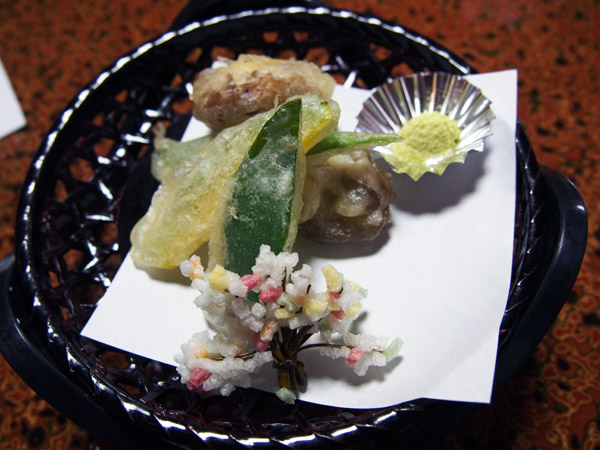 age hana used during a ryokan dinner
This prize is suitable for vegetarians as well.  The ingredients of the age hana are; potato starch, kudzu (arrowroot), salt, oil, food colouring and seaweed (for the sakura).
This isn't a major giveaway by any means, but it's from my heart.  Something I thought you guys would appreciate and something a little unusual.  I have two packs of the age hana to give away to two lucky Belly Rumbles readers.  Plus each winner will receive a packet of Japanese Kit-Kats, strawberry flavour.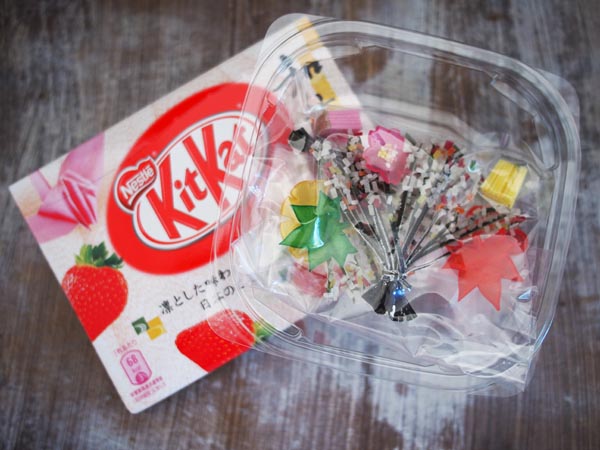 Dear Belly Rumbles reader, to be in the running to win all you need to do is leave a comment below.  Let me know what Japanese recipes you would like to see featured on Belly Rumbles in the future.
The prize consists of one pack of age hana and a packet of strawberry Kit-Kats.  Competition is open to all Belly Rumbles readers.  Winners will be picked at random.  Competition ends 10/10/13 and the winners announced on Belly Rumbles FaceBook Page 11/10/13.
Sara xxx