When travelling I tend to take myself off on my own little guided food tours. Spending time researching before heading to a destination. For me, part of the fun of travelling is the planning.
Having travelled to Auckland many times before, a food wasn't really high on my list. Then I thought, why not. "You think you know everything Sara, but seriously you don't." Plus there were fond memories of the recent food tour in Manila. You really can't beat local knowledge, and on a tour that is what you get.
I ended up booking on to The Big Foody's "The Tastebud Tour." They also do various walking tours, which look quite interesting. As I didn't have a car, I thought taking advantage of a driven tour was the way to go. A chance to see some of the areas out of Auckland's CBD.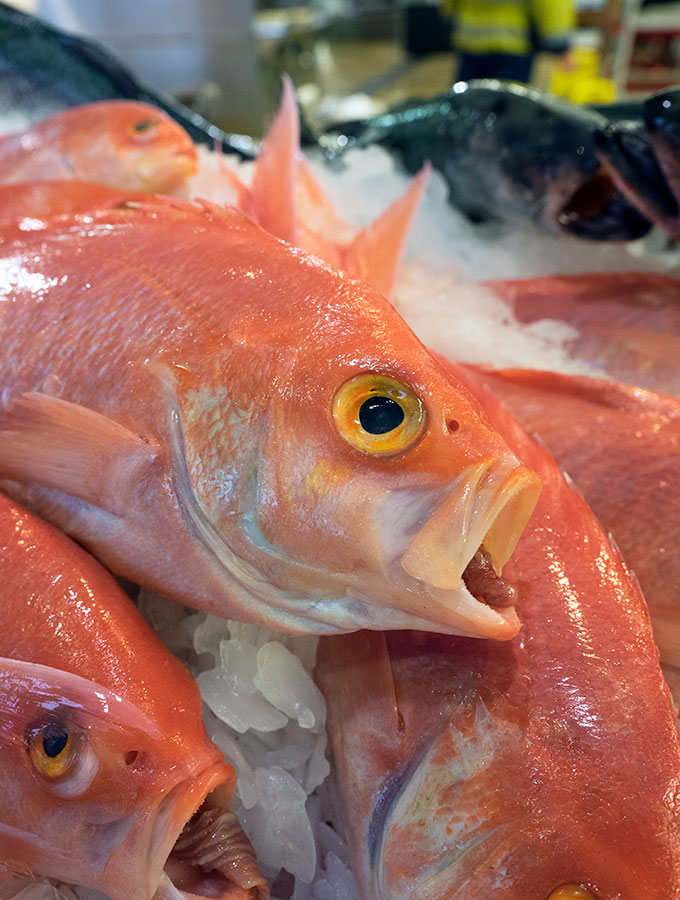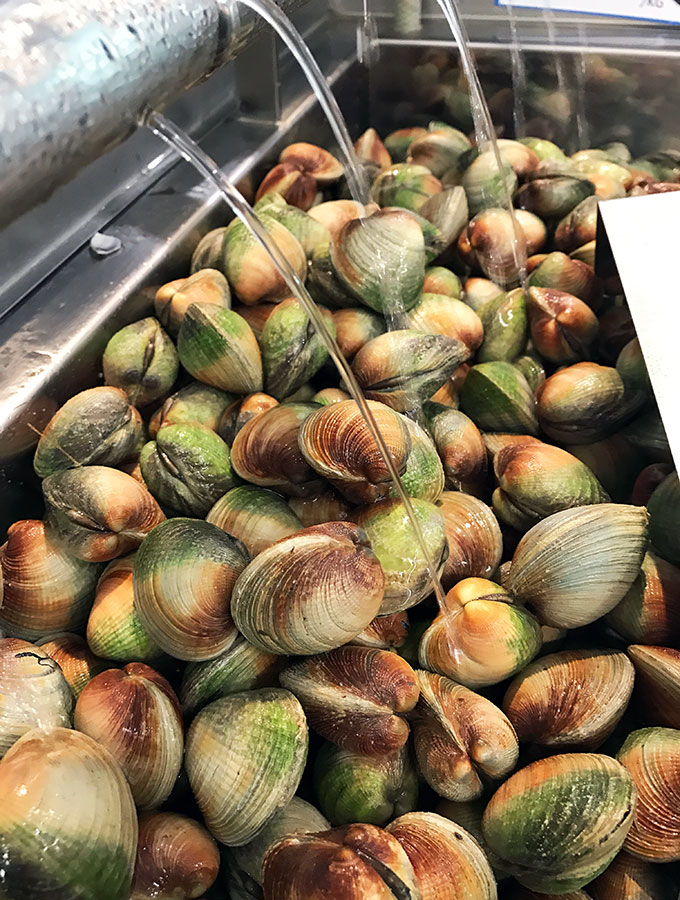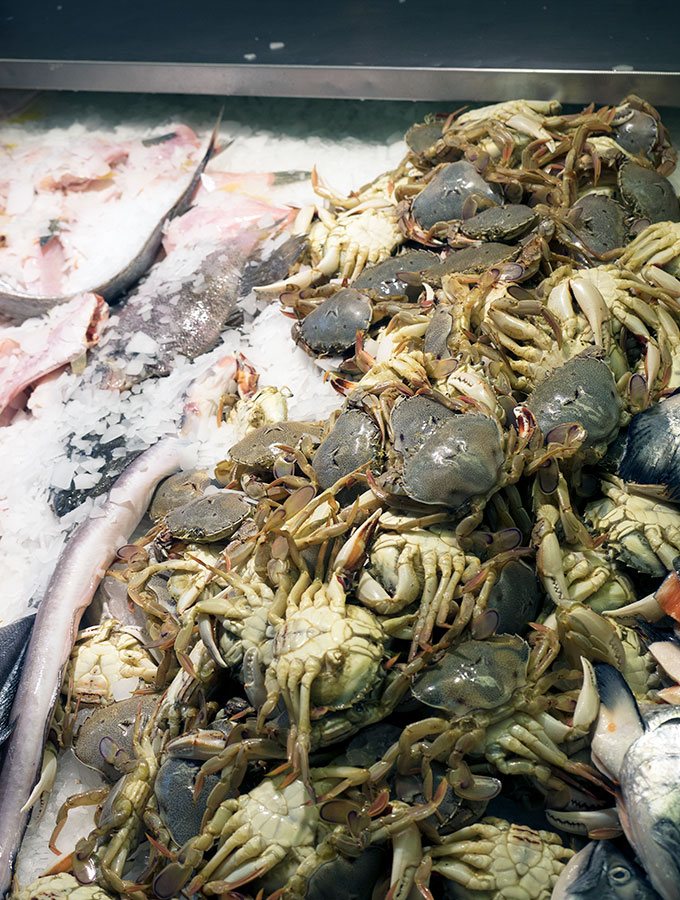 Elle Armon-Jones, owner of The Big Foody and guide for the day, picked me up promptly from my hotel. It was a rainy, cold and miserable Thursday morning, I was quite grateful we were driving.
A couple from LA and a Big Foody team member would also be joining the tour. As we drove around trying to find the missing couple, I get to hear a little of Elle's story.
Originally from near Cambridge in the UK, Elle fell in love with New Zealand through her taste buds. Deciding that her IT job wasn't for her, she let her taste buds dictate her career path. Elle stayed in New Zealand and started The Big Foody.
I have to say it was a good choice, Elle is a fountain of food information. Knowing the New Zealand food scene like the back of her hand, and her general knowledge is amazing.
Auckland Fish Market
Our first stop is Auckland Fish Market located in the Wynyard Quarter. Not officially our first stop, but we are still trying to locate the missing couple. While searching I hear a little about the markets. My first impression is "this is it?" The market is tiny, I'm so use to the hustle and bustle of the Sydney Fish Markets that it feels like a suburban fish shop.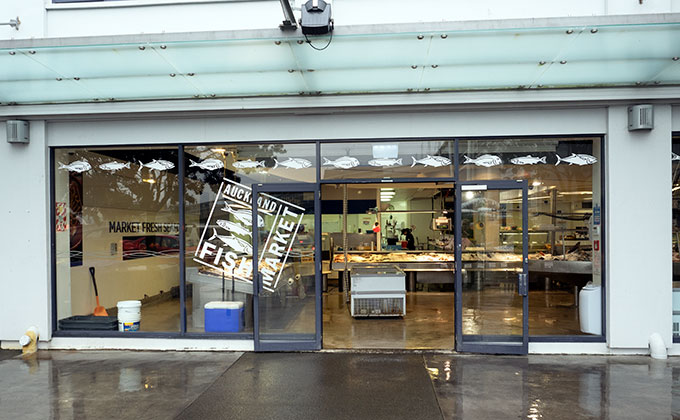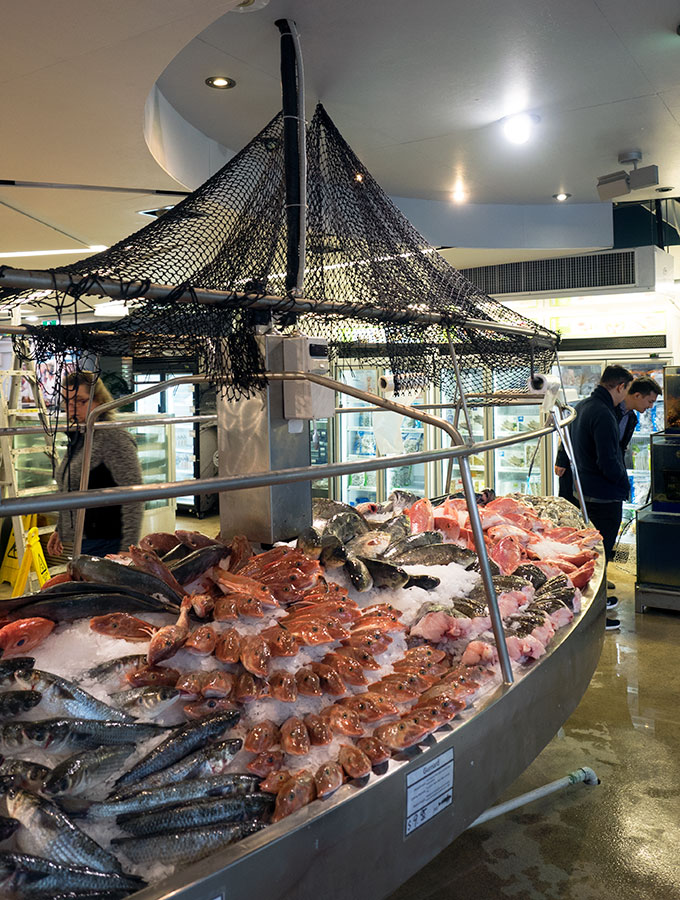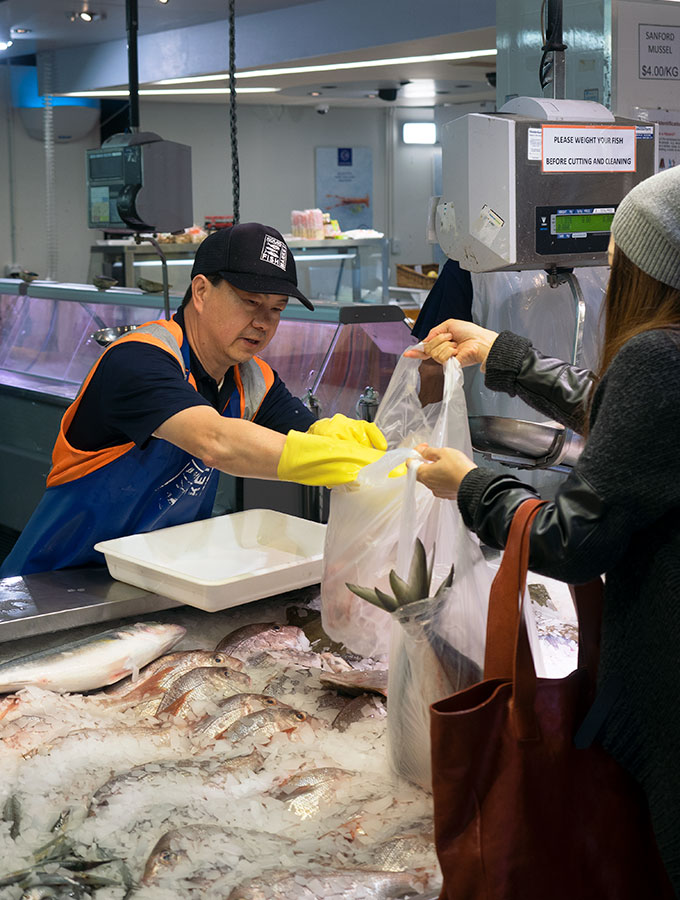 I discover the complex is under renovations and a bit of structural work. As I wander further, look past blocked off areas, I can see it is a rather large building. When they are finished it will be an amazing place to visit and eat. They also have a seafood cooking school.
The markets are owned by Sanford Limited, a leading New Zealand seafood company. Sustainability is a key factor on how these fish markets are run. For example unsold fish is sent out the back to the walk in smoker and smoked to give it a new lease on life. Educating people about the different varieties of fish and other seafood is also important to them. Being aware that there isn't just four types of fish to purchase for dinner and that fish varieties are quite versatile.
I sneak a peek at the auction rooms. Fishing vessels dock at Wynyard Wharf to unload their catch during the night ready for the 6am auctions (Monday – Friday).
Bidding is open to registered buyers only, but the public are welcome to come and watch. It is a Dutch clock auction, quick and competitive. The "clock" shows a starting bid price of a couple of dollars higher than the expected price per kilo. The price drops every ten seconds until a buyer stops the clock by entering a bid on the keypad where they are sitting.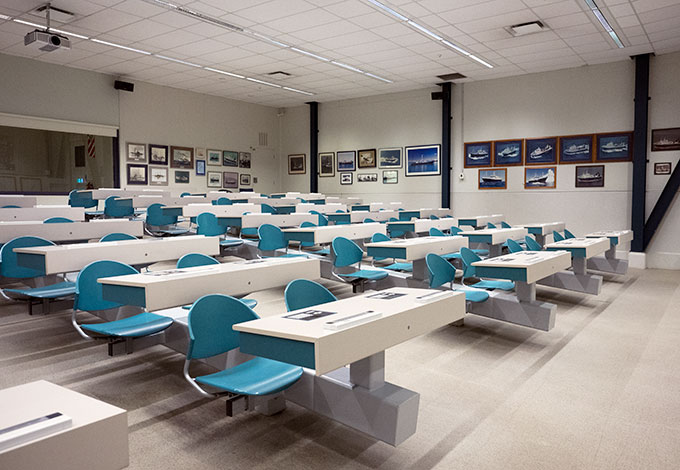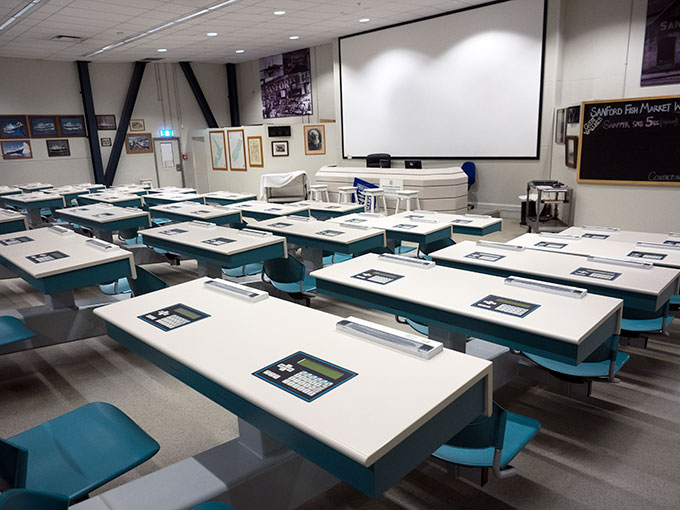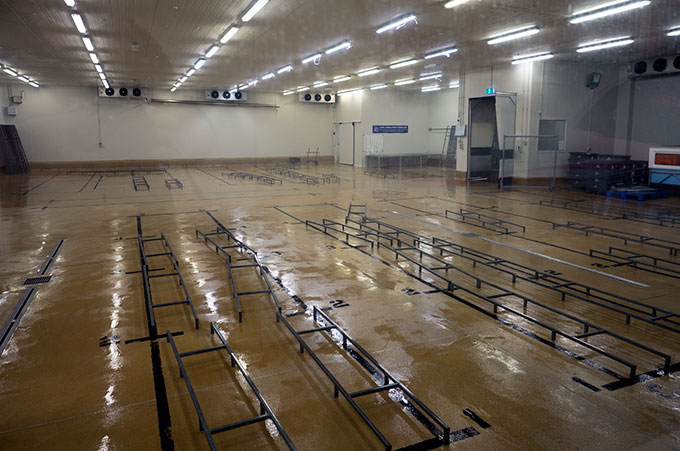 The buyers name appears on the clock, showing price and quantity they have purchased. The clock is then re-set $1 above the bid and it starts all over again until everything is sold.
Elle explains that the auction is usually over in 45 minutes. Export is a major part of the fishing industry in New Zealand, apparently they are the 4th biggest fishery in the world.
Millers Coffee
We finally located the missing couple, pick up the other team member and it is off to our first official stop on the tour, Millers Coffee.
You can smell Millers as soon as we jump out of the car. I love the smell of coffee beans roasting, and it wafts down the lane way to greet my nostrils with much pleasure.
Craig Miller is the man behind Millers Coffee. When we arrive he is standing by the big roaster down the back. He informs us that he has nearly finished roasting for the day, and so far has roasted 130Kg of beans that morning.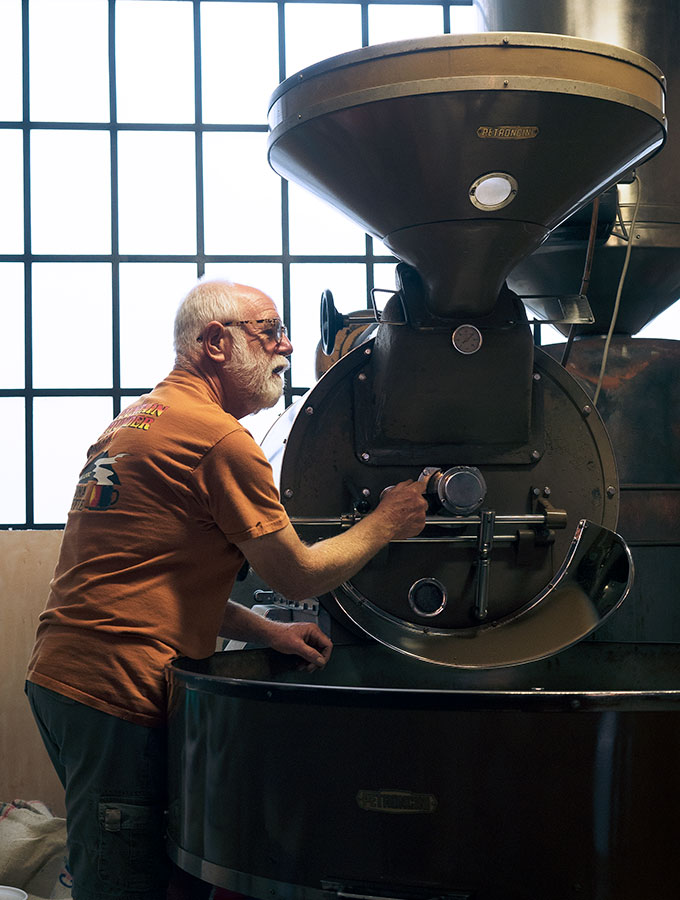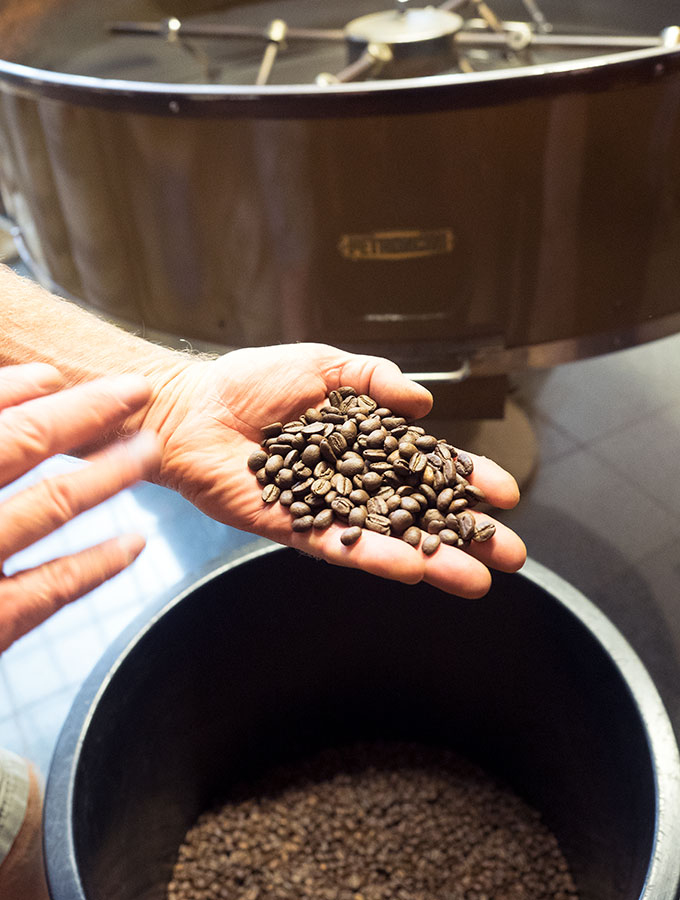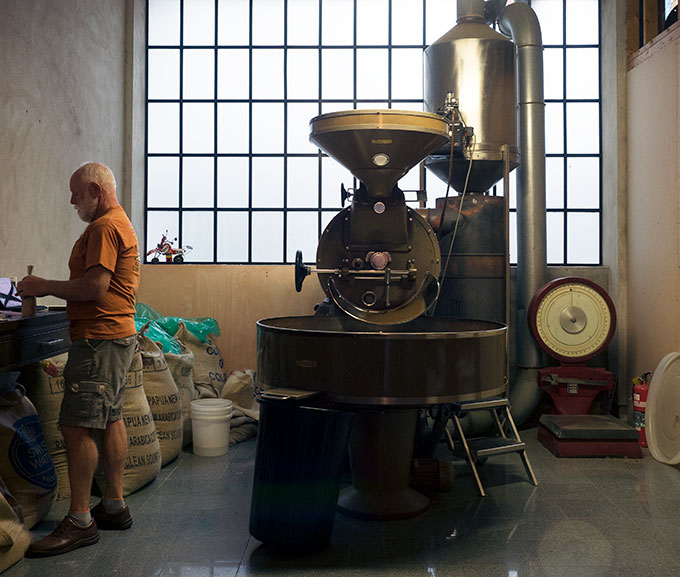 I discover that after being in the coffee business for 25 years Craig is pretty particular about his coffee. They have one blend, and that is specially designed for espresso. There is 10grams to a shot, nothing more nothing less, and don't let the hipsters tell you other wise. I like Craig.
Millers Coffee is located close to K Road, and open from 7am-12pm. While Craig and his team are packaging coffee to be delivered to various establishments, locals pop in for their morning coffee fix.
We are offered a coffee, and I have an espresso. Handmade coffee chocolates are served along side for our tastebuds' enjoyment.
Sabato – Where the Chefs Shop
Next stop on the tour is Sabato, which Elle tells me I will love. Elle was right.
Sabato was started 25 years ago by Jackie and Phil Dixon, and is THE place where the chefs of Auckland shop. While we are there a handful of notable local chefs come and go.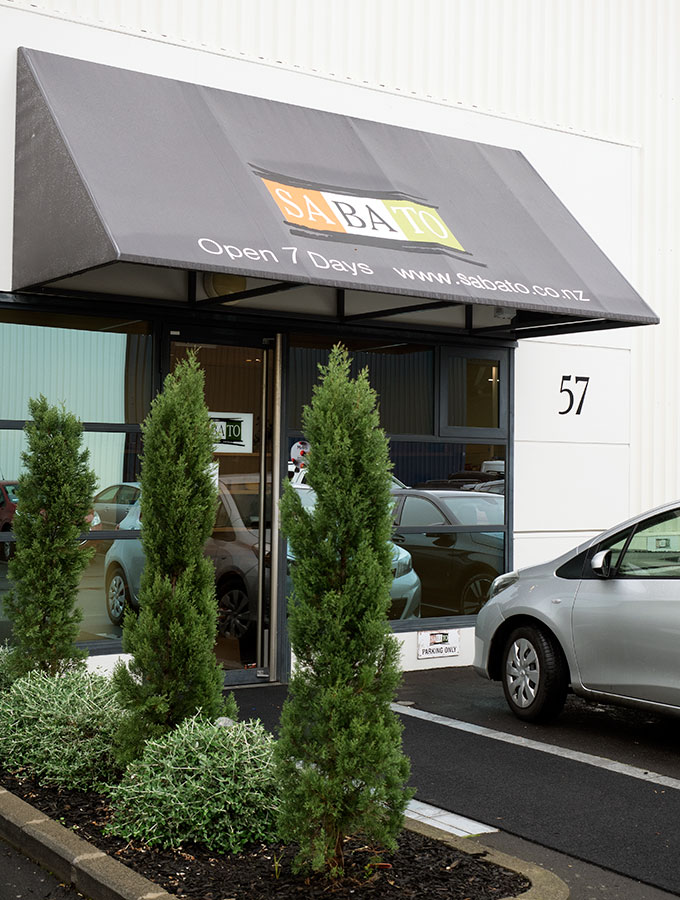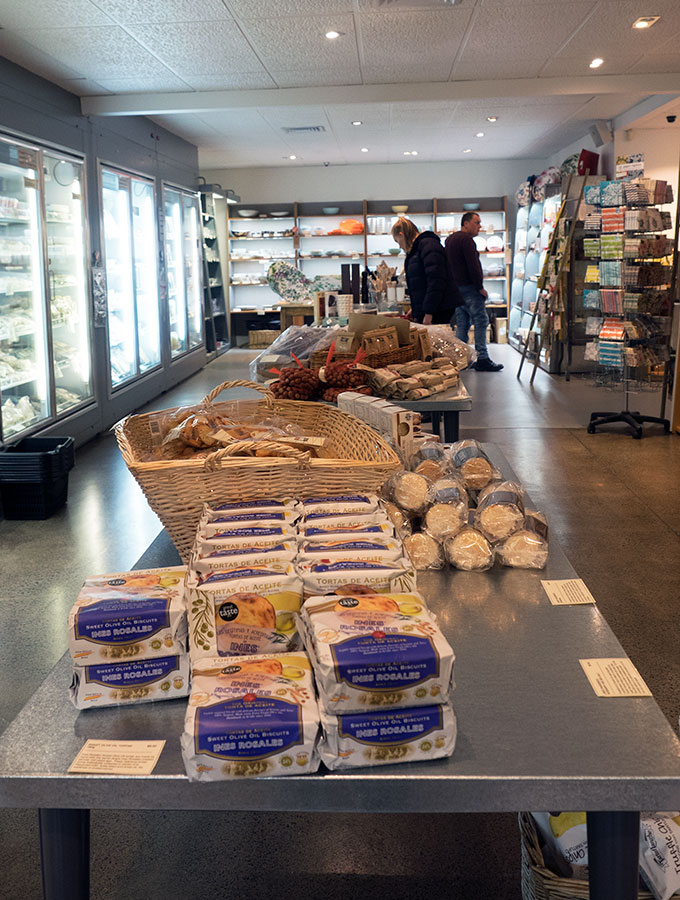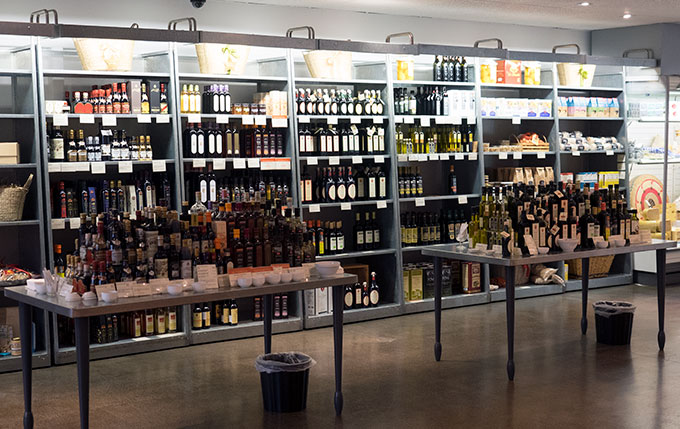 Jackie and Phil really pushed to get ingredients into New Zealand, high end imported ingredients locals couldn't get their hands on. You will also find a wonderful range of local artisian products, and that is what we are here to try.
We try an array of delicious local produce. There are wine barrel smoked mushrooms, pure wasabi paste, walnut and hazelnut oils, and an oyster mousse that I am so in love with I want to try and re-create at Belly Rumbles HQ.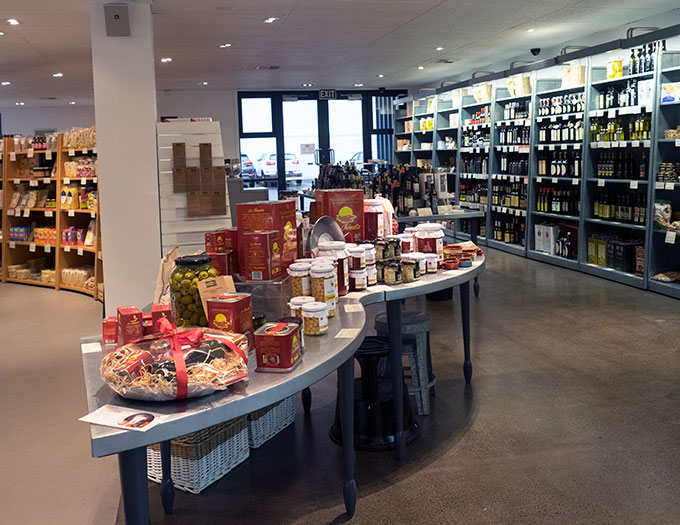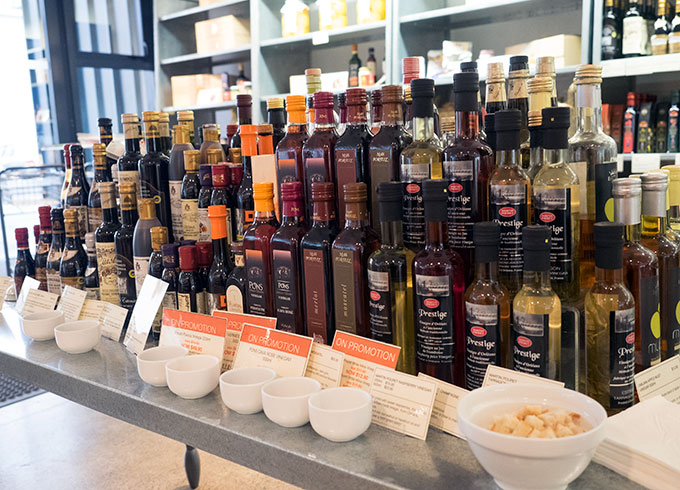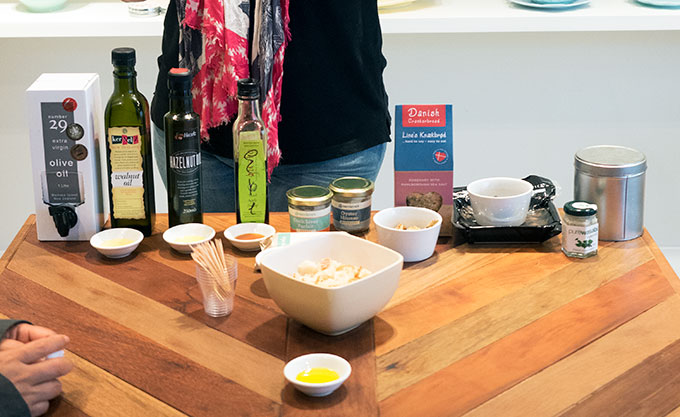 Then there are the cheeses, oh wow, the cheeses. "Aunty" Robyn takes us through a tasting of some of the local cheeses they stock. They also have a large selection of imported cheeses.
Each cheese has a story, like Cwmyglyn Farmhouse two cow cheese. The cheese is made from the milk of two cows. Yes, I do know the cows' names, Lily & Isabel. The rind is coated with clarified butter, and if I could be in love with a cheese, it would be this one.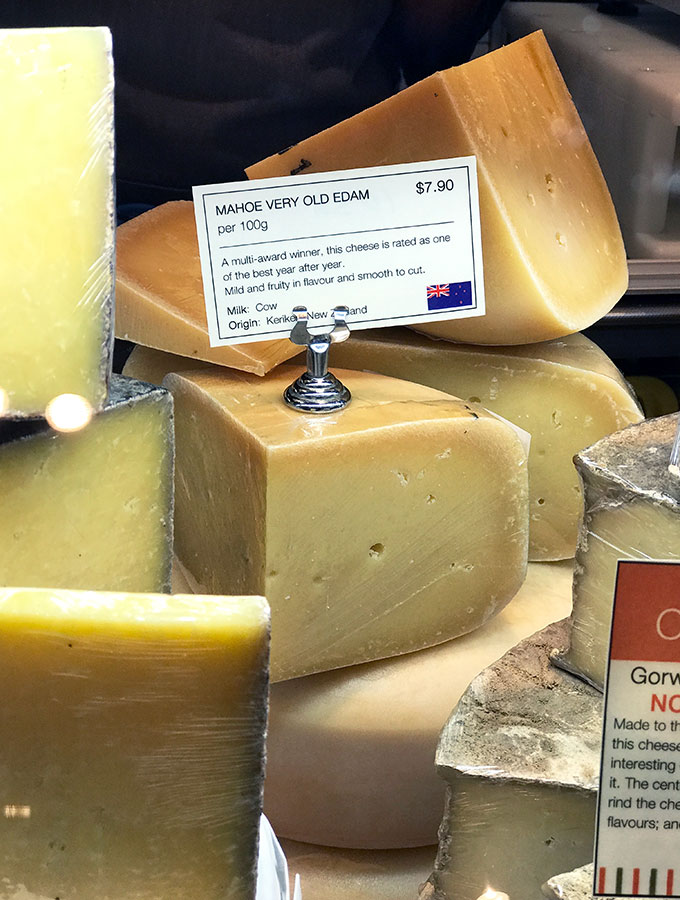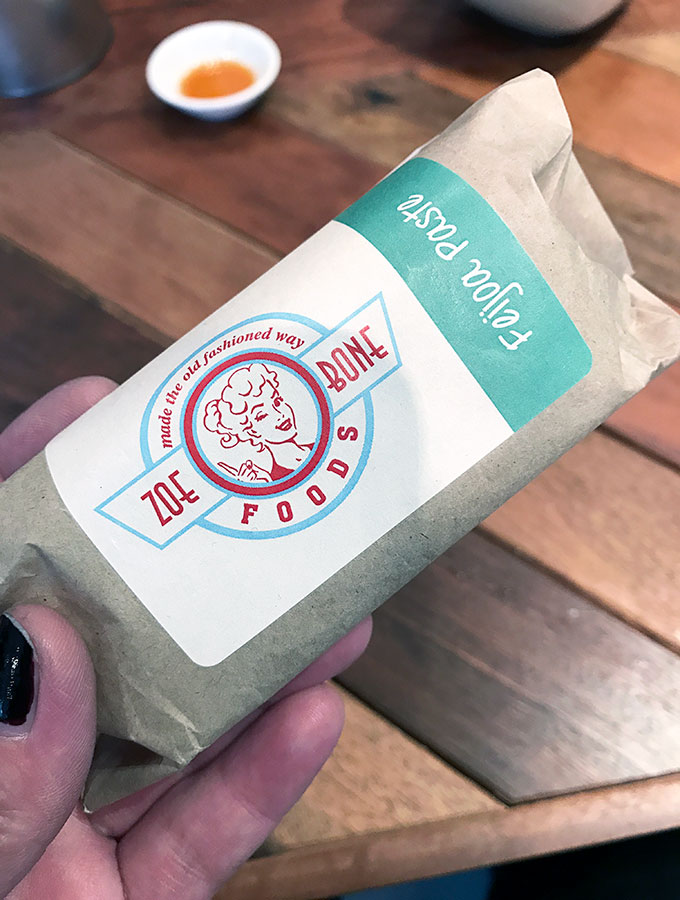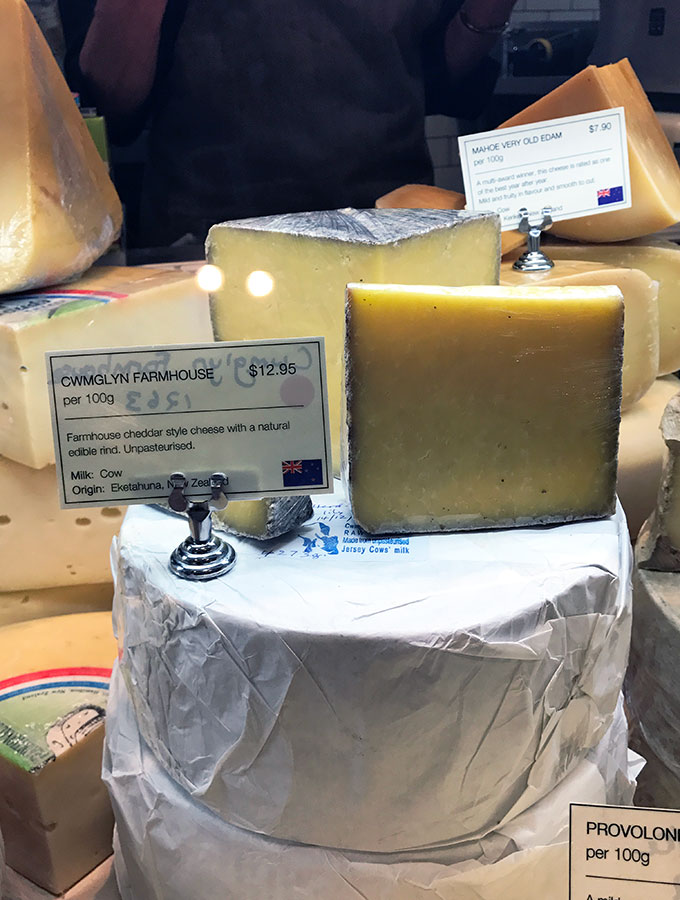 After spending a mini fortune at Sabato (tour goers get 10% discount), we are off to officially visit the Fish Markets. Elle gives the others a quick insight of the markets (they aren't lucky to visit the auction rooms), and then we are off to lunch.
Marvel Grill, Wynyard Quarter
Marvel Grill at Wynyard Quarter is where we are headed, right next to the wharf. Over lunch we try some of the local seafood we have seen at the markets. Oysters form Te Kouma Bay near the Coromandel. Strips of local snapper battered and fried, delightfully crisp and light. Elle's fountain of food knowledge just doesn't stop, she shares with us that you can always tell if it is snapper due to the little black veins through the flesh. There is also salt and pepper squid, beetroot cured salmon, green lipped mussels and chips to fill our stomachs.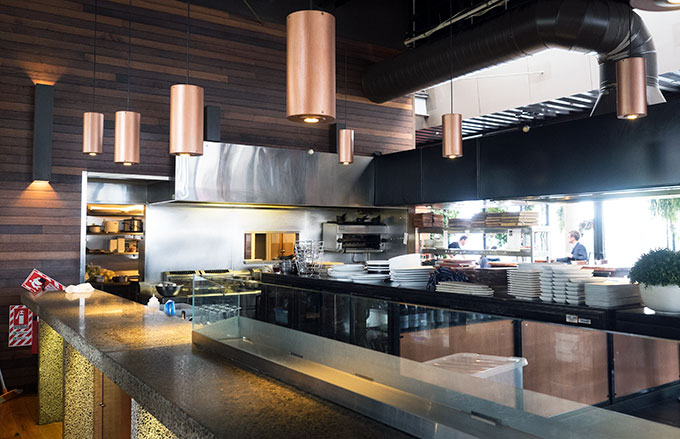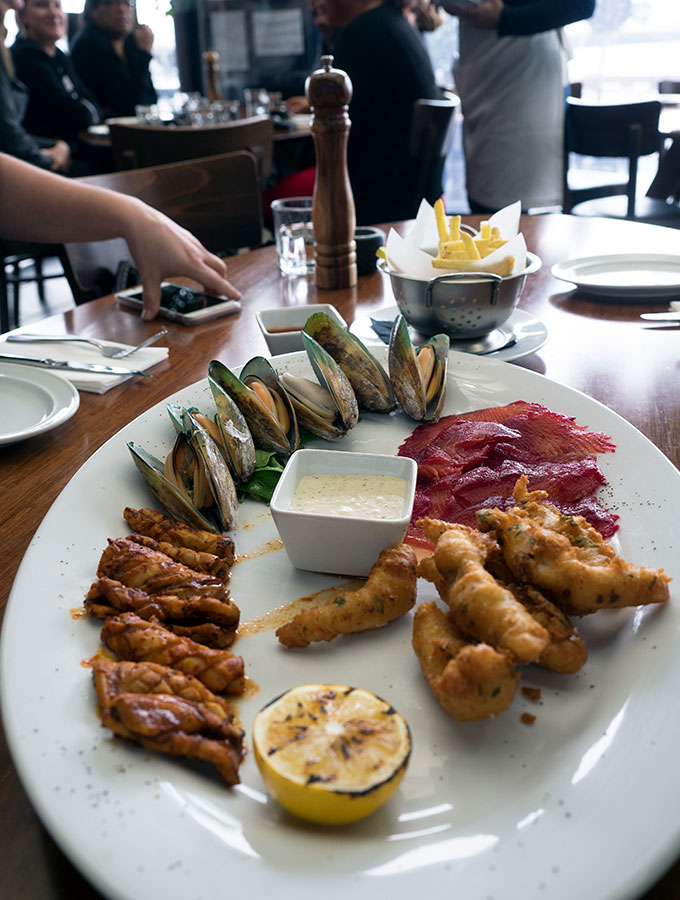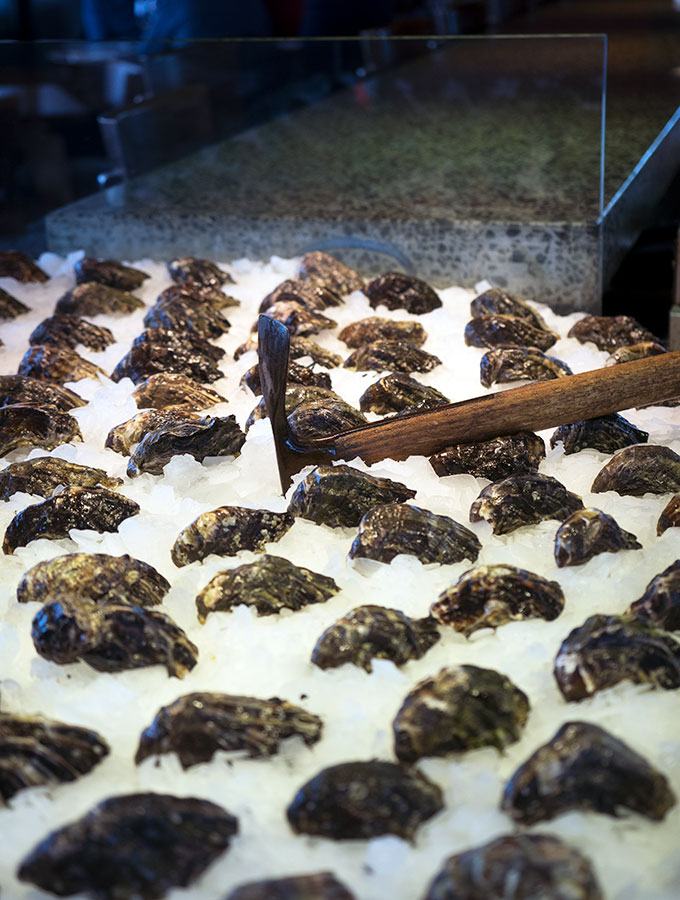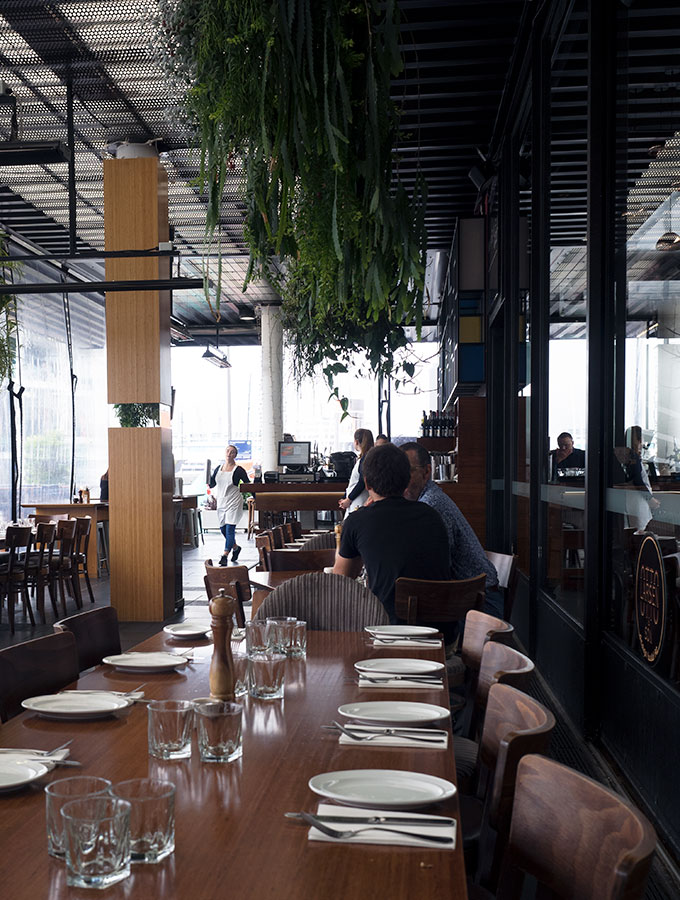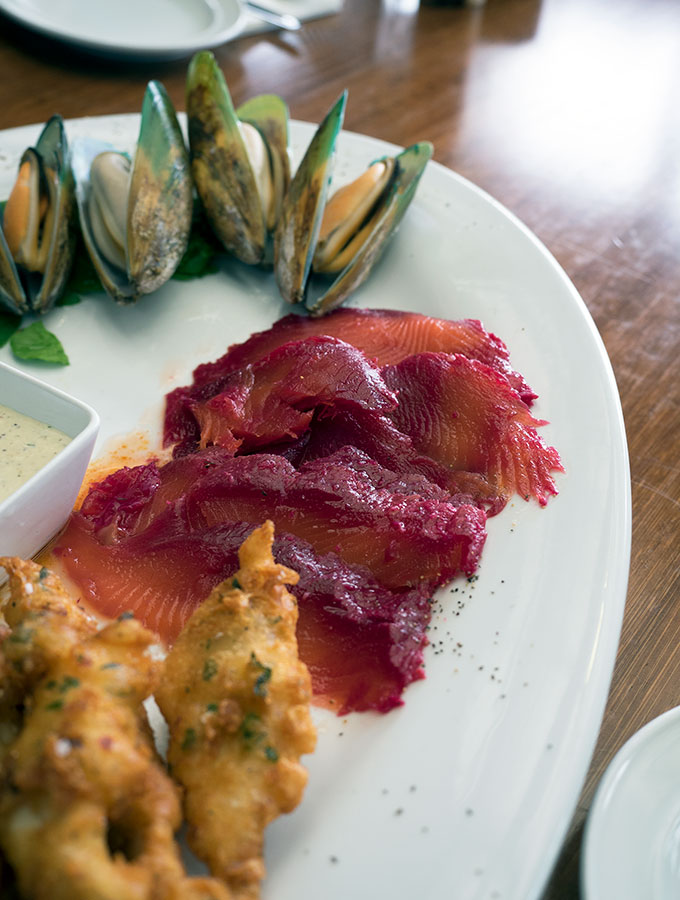 Then it was a fond farewell to everyone as the tour ends with lunch. Elle did drop me back to where I needed to be, which was great, as she headed off to lecture on culinary tourism at the Uni.
We did attempt to start the tour early due to her lecture commitments, but got a little messed around and lost time due to the missing couple. She graciously offered to come back into town once she was done to share some more local gems with me, and to also make some phone calls to introduce me to some other great producers in Auckland if I wanted. I had other plans, but thanked her for her lovely gesture.
I should add that not only are the food tours in New Zealand, Auckland and North Canterbury, they conduct a food tour in Portland, USA. On top of that Elle also runs culinary escapes around the Auckland region based from their accommodation, The Vineyard Cottages, in Waimauku. And if that isn't enough, there will be cooking classes at the cottages, which will include foraging for native local ingredients.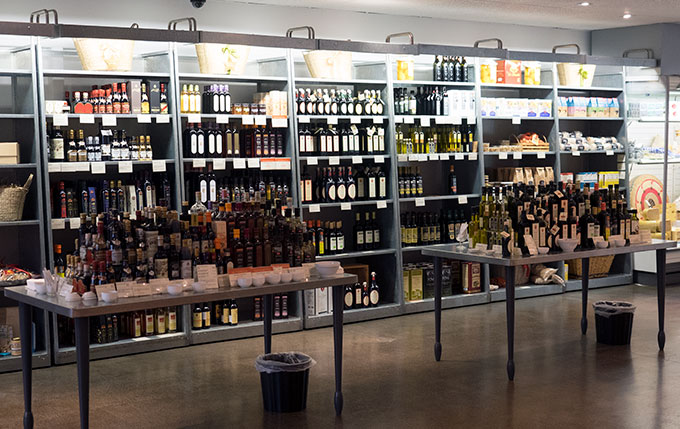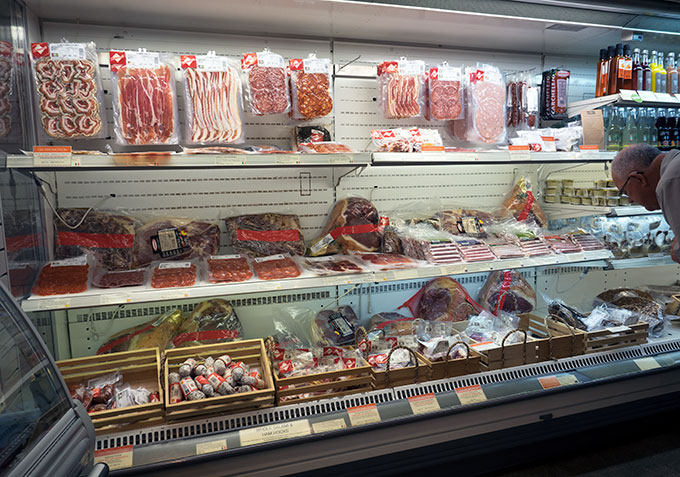 I wasn't in Auckland over the weekend, but if you are I suggest doing the tour then. You will get to visit the local markets, and see a lot more of the local produce. The tours do run 7 days a week, depending on numbers (min two)
The Taste Bud Tour costs $185/person, which includes tastings, lunch and pick up from your hotel. To find out about The Big Foody's other tours head over to their website.
Have you ever been on a food tour? If so, where was it and what did you think?
Sara xxx
Please note Sara paid her own way on the Tastebud Tour.
The Big Foody Food Tours
Tel: +64 21 481 177
Tel: 0800 366 386 (from in NZ)
Email: [email protected]
Website: www.thebigfoody.com
Become a subscriber and don't miss a single delicious recipe, restaurant review or travel adventure.