Agrigento's  Festa del Fiore del Mandrorlo, the celebration of the first almond blossoms of the season in Sicily.  To mark this celebration for the month of March Caffe Sicilia if offering a three course menu for $55 which highlights almonds.
Caffe Sicilia has a lovely old world charm about it.  Not just the art deco feel of the decor but also the genuine greeting and service from staff.  Josh and I find ourselves seated at a white linen covered table for two on the outside 'balcony' style seating area.  Narrow and long, running  the entire front of the restaurant facing Crown Street.  In between enjoying one of my favourite pass times, people watching, I look up and can't help admiring the ornate ceiling above.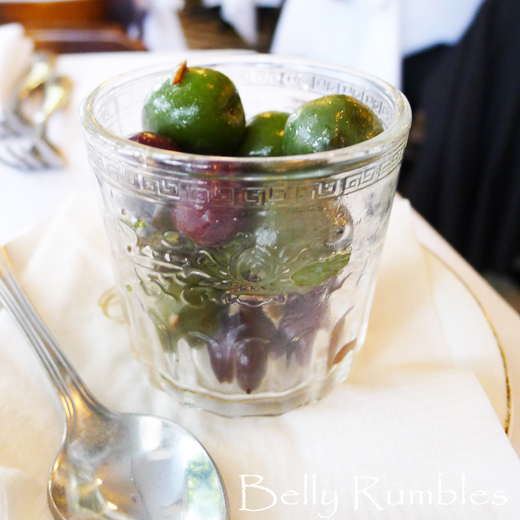 Complimentary olives grace each table.  Big plump green Sicilians and tasty Lugurians served in a clear decorative glass.  Our bright and cheerful Italian waiter is knowledgeable of both menu and wine list.  I want a glass of Italian white wine to accompany our meal.  Without hesitation he assists me in choosing  a nice dry Italian Chardonnay, I believe, called Teresmanara.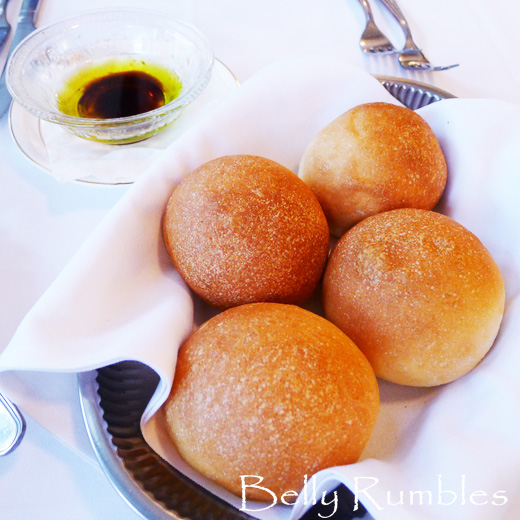 Italian bread, freshly made on the premises, is bought to the table while we ponder what to choose from the almond inspired menu.  Actually our decisions aren't that hard.  The special menu offers a selection of two entrees, two mains and dessert.  Easy choice, one of each to try.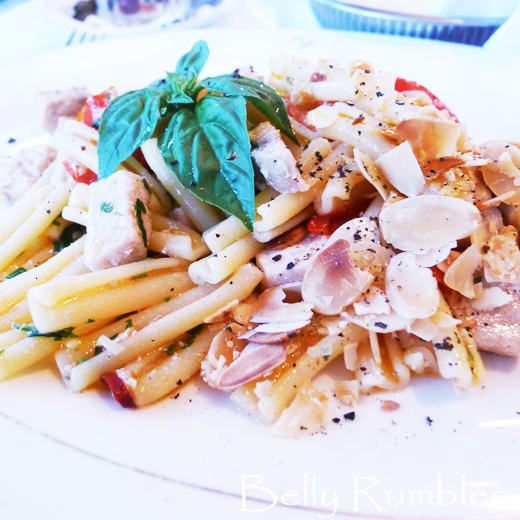 Casereccia pasta with seared swordfish, toasted almond, lemon zest, white wine & extra virgin olive oil emulsion.  A hearty entree packed with slivered almonds.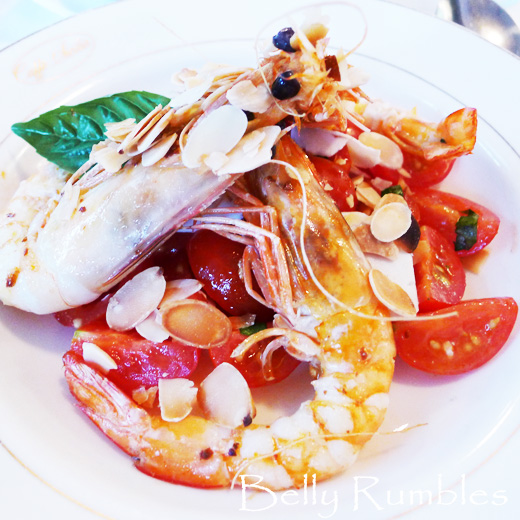 King prawn salad Trapanese with basil, tomato, almonds & knife cut pesto.  I wouldn't really regard what was served pesto, hand cut or not, but the beautifully ripe grape tomatoes go very well with the toasted flaked almonds.  There is just one issue I have with this dish.  Shelled with heads and tails left in place for presentation, unfortunately the vein was left in as well.  One of my pet hates I'm afraid.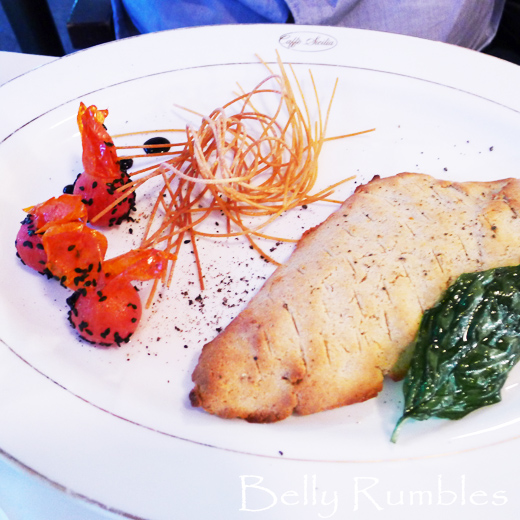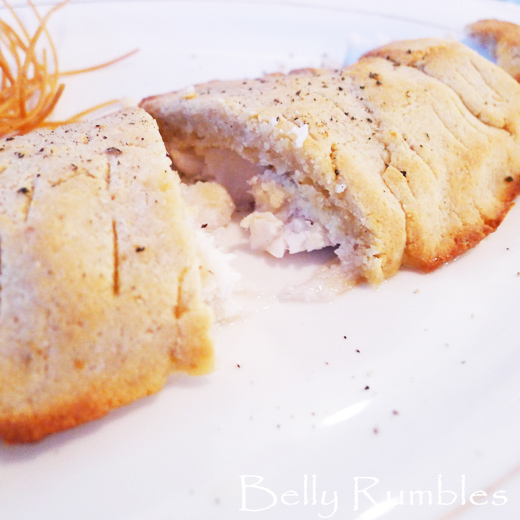 An almond crusted baked snapper fillet served with baked cherry tomatoes.  The crust was sweet and almonds evident and fish moist inside.  Some more vegetables or some salad would not have gone astray with this dish.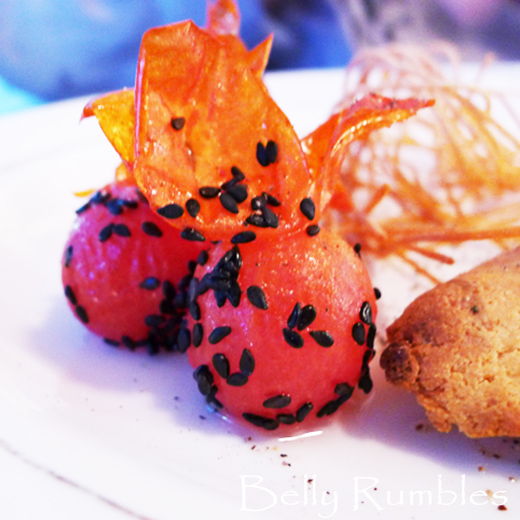 I just loved the presentation of the tomatoes.
Pan fried almond crumbed pork cutlets accompanied with potatoes, bacon & Moscato wine reduction.  The pork is a complete winner for me.  Crunchy coating encasing a moist, beautifully cooked pork cutlet.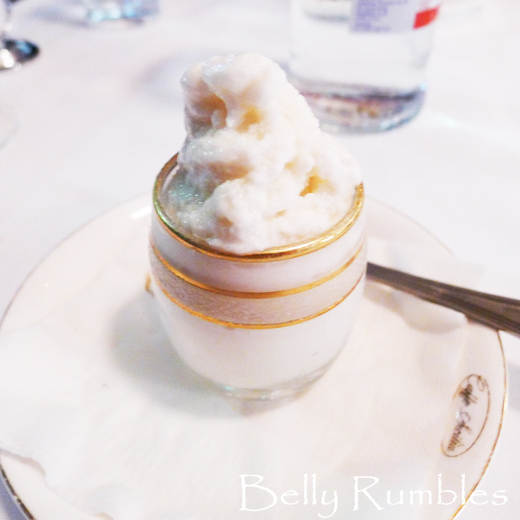 For dessert we have almond granita.  It is love at first mouthful.  I regard it more as a gelato than a granita as it is smooth, there aren't any large icy granules.   There is a slight grit on the tongue which is caused by finely crushed almonds, I would have been happy to have taken a litre of it home with me.
Yellow Tail Wine Pack Winners
The lucky winners of the Yellow Tail wine giveaway are, Kerry Santillo, Gourmet Getaways & Chloe.  I will be in touch via email.  Thank you every one for participating.  It seems Gorilla Snot can be voted as the strangest cocktail by quite a few of you.
Sara xxx
Belly Rumbles dined as a guest of Wassamedia and Caffe Sicilia.