I'll cut straight to the chase. You go to Hello Kitty Kitchen and Dining because you are a Hello Kitty freak, not for the food. The place is packed to the rafters with hello kitty sugary sweet cuteness, but sadly this place is a bit of a culinary fail in a city that is an oasis of good food. You visit Hello Kitty Kitchen and Dining for the experience as a whole, plus the kids will love it.
You can't visit Taiwan without paying homage to a theme café, and best place to do so is the capital of Taipei. They have quirky cafes of all sorts, hospital themed, you can eat ice cream out of a mini toilet while sitting on one, get a complete Barbie fix, and there is even a restaurant where everything inside is made from cardboard. As tempting as all that sounded, my partner in crime Nicole and I decided to get all cutsie with Ms Kitty.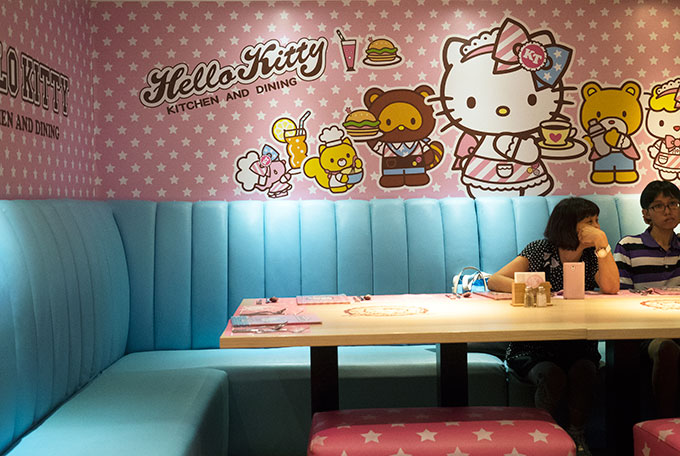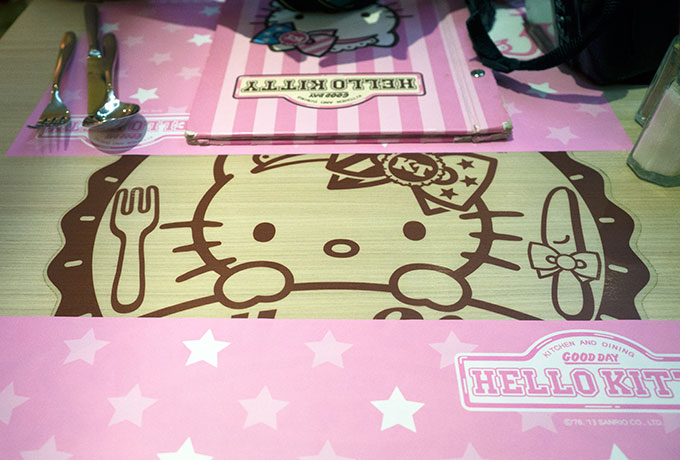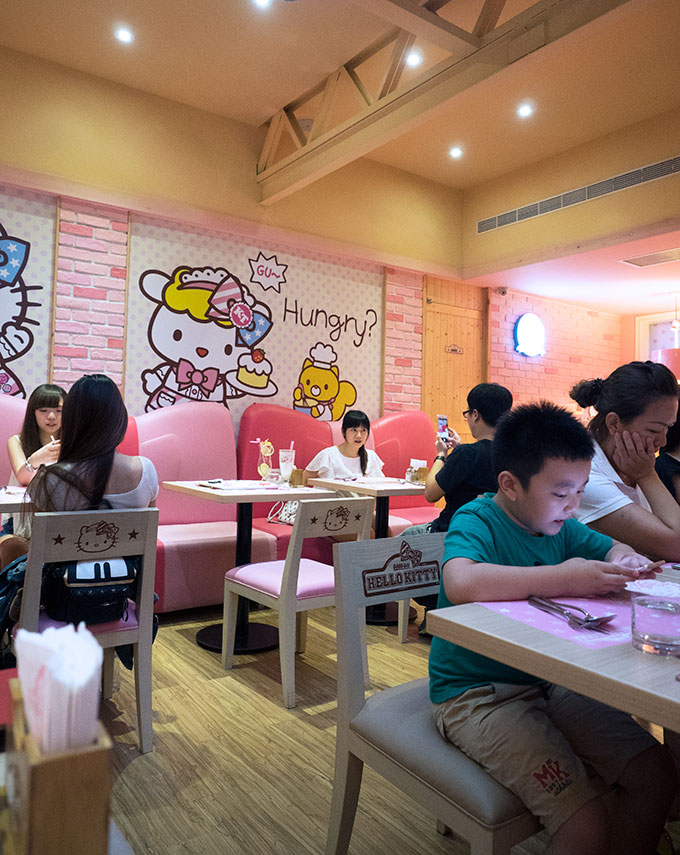 Hello Kitty Kitchen and Dining is extremely popular with the locals and booking is highly recommended. With no reservation we decide to rock on by for a very early dinner. Actually it was dinner number one as we then headed to Raohe Night Markets for dinner number two, the result of too little time and too much to see and do.
…