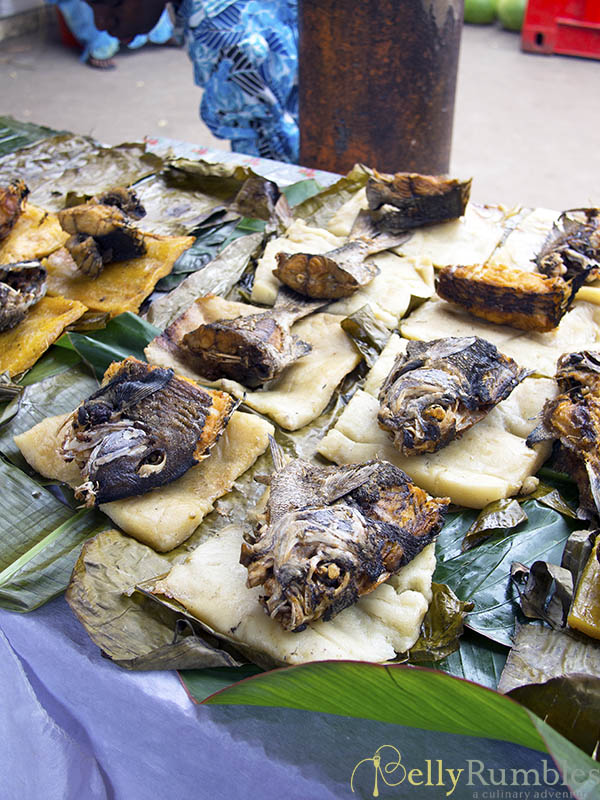 A short stroll along the waterfront from the Grand Hotel and Casino you will find the Port Vila fruit and vegetable markets.  The markets are open six days a week, 24 hours a day, Monday to Saturday.
The markets stalls are run by local woman from villages around the island.  For a two week period they will leave their families and set up shop in the market.  Living at the markets, sleeping at their stalls.  All the villages share the market space, and take turns in selling their produce. The income is a, if not the, major source for their families.
The market is housed in a large open walled building, which lets the breezes flow through.  Produce is piled high on tables and along the middle of the aisles.  Take care not to trip over yams, coconuts and the likes, as I saw one fruit gazing tourist do.