Our May hostess, Denise of There's a Newf in My Soup!, challenged The Daring Cooks to make Gumbo! She provided us with all the recipes we'd need from creole spices, homemade stock and Louisiana white rice, to Drew's Chicken & Smoked Sausage Gumbo and Seafood Gumbo from My New Orleans: The Cookbook, by John Besh.
Arghh I am so late in getting my challenge post up. For those daring cooks amongst my readers you would know that the 14th of the month is D day. Due to being ultra busy I only actually got around to making the gumbo on the 14th.
It had been a long busy week and I wasn't at all prepared. Denise gave us two options, the chicken and smoked sausage gumbo or a seafood gumbo. Decision was easy, I wasn't in the mood for seafood.
The problem with not being prepared with some of these challenges is that sometimes ingredients aren't an easy find. I had that problem this time. The recipe called for andouille sausage, you may be able to find them somewhere in Sydney but definitely not in the Sutherland Shire. Spicy smoked sausage was also needed which I was lucky to find, but sadly okra was no show in the local green grocers.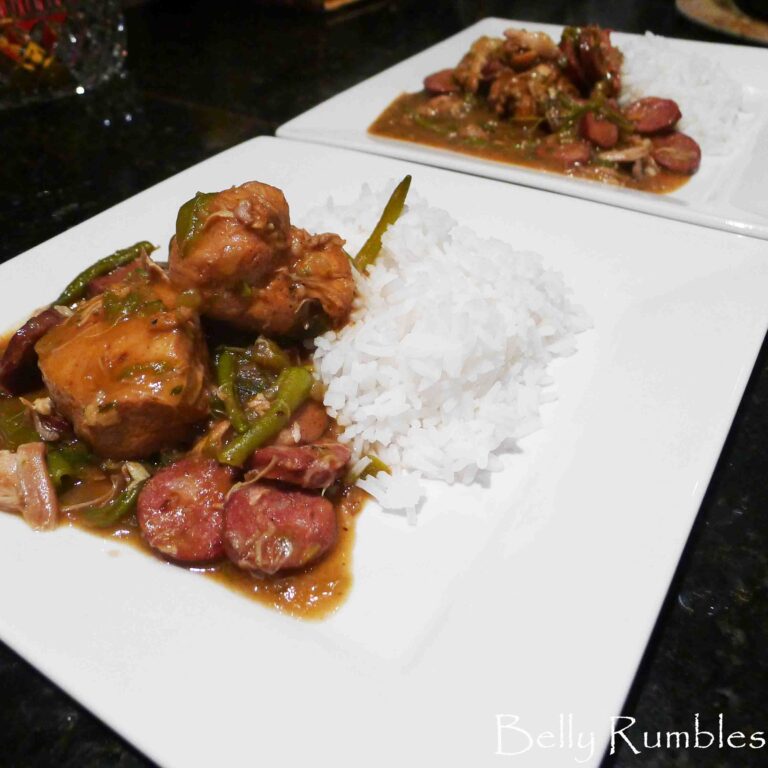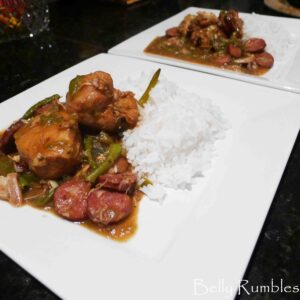 So I had to make a few adjustments to the recipe Denise supplied us. I omitted the andouille sausage, swapped the okra for green beans and I felt that 2kg of smoked sausage was just a bit excessive for the dish and I reduced this to 1kg.
The result was sensational, if I may say so myself. The smell permeated the house and was just the most perfect dish for a cold winter's day. It was a big hit with the boys and the dish made enough to stock the freezer with two additional meals.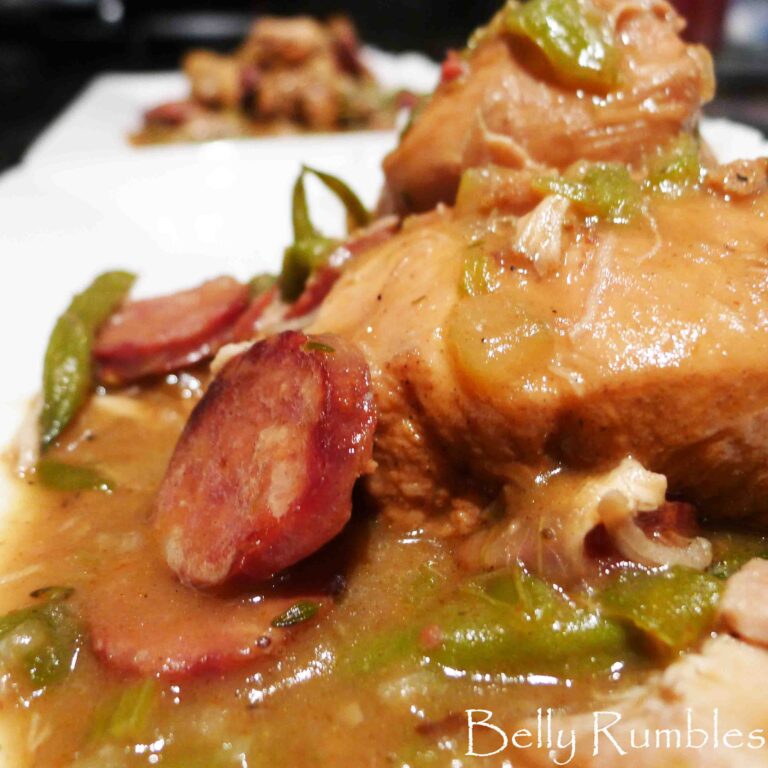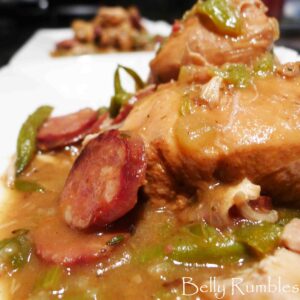 To check out the actual recipe head over to the Daring Kitchen
Sara xxx