A late start to meetings had us meeting up with the Fuminator for an early lunch in Ginza before our working day started. Actually the Fuminator's day had well and truly started earlier that day back in the office. Moi, on the other hand, spent the morning traipsing around Ginza shopping. I looked at it as my duty to inject monies in to the Japanese post tsunami economy.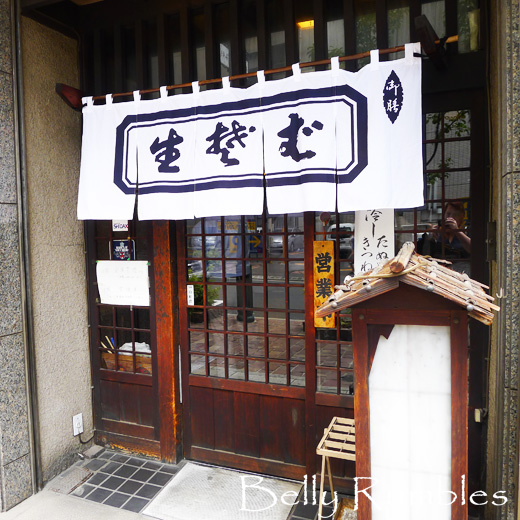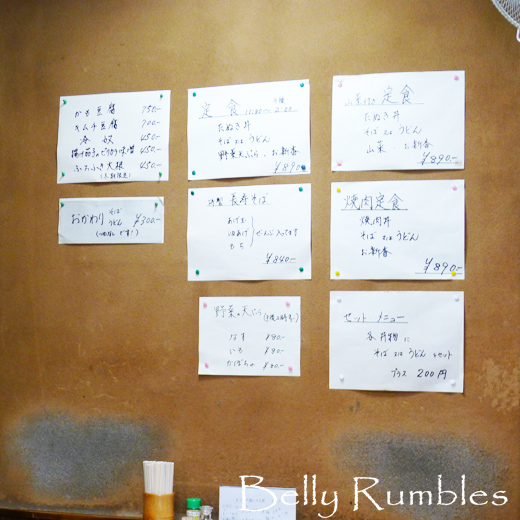 Lunch had been organised at one of the oldest soba restaurants in the area. I love soba, actually I love all Japanese dishes, but I am very fond of mori soba. Mori soba is cold buckwheat noodles which are served with some shredded nori on top. Served on the side is a dipping sauce made from mirin, sake, stock and soy. I have found that often a pot of the soba cooking water is brought to the table which you then add to the remaining sauce, after you have finished your noodles, to create a soup to finish your meal. The first time I can across this was actually in Kyoto.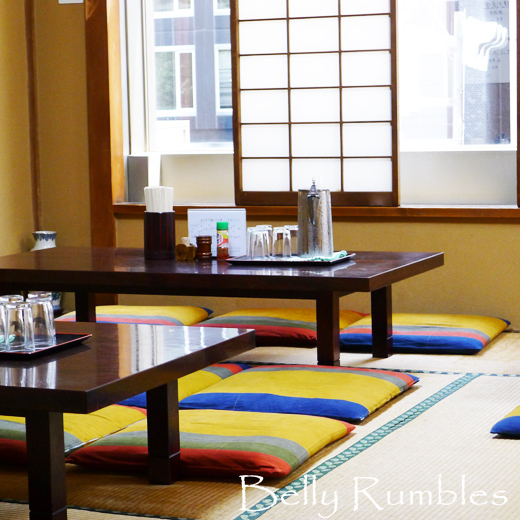 The restaurant is two story and tiny. Traditional and western seating is available. Lunch is a quick affair for most, a case of in, eat and then back to work. We did linger a little longer escaping the hot summer day until we needed to catch the train to our first appointment.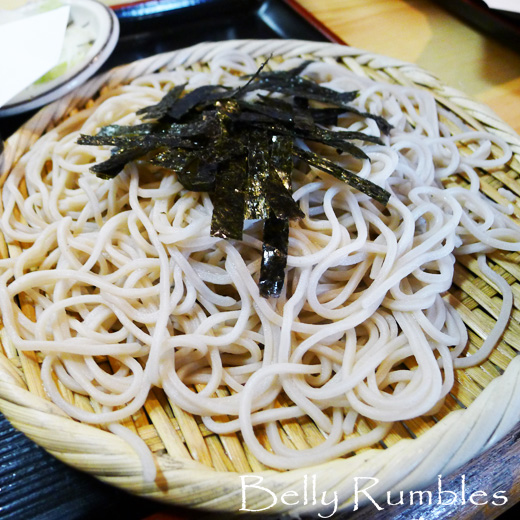 It really was a stifling hot day and mori soba was just what I wanted. The Fuminator also ordered a side of tempura for everyone. I enjoy tempura so much more in Japan than I ever have in Sydney. Japanese friends tell me, that good sake is dictated by the quality of water. My mind has often wondered if this also extends to tempura? Always extremely light, crispy and not oil laden, which often is found here at home. The tasty tempura is most probably due to a person perfecting their skills over the past 20 years, or is it just the fact I am eating it in Japan?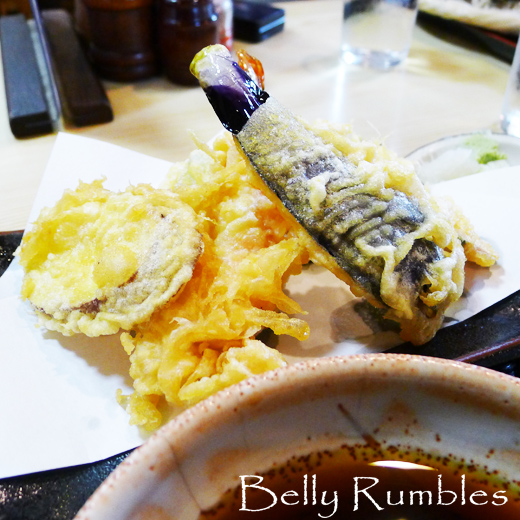 Lunch was wonderful and I had my fill of soba and tempura. I would of been quite happy to head back to the hotel for a nanna nap after the large amount of food we consumed. Instead it was off to an afternoon of meetings and copious amounts of cold green tea to cool us, the melting gaijin.
Sara xxx
Choujyu an
5-12-8 Ginza
Chuo-ku, Tokyo