I do like to keep things simple, and that includes entertaining at Easter.  Of course simple doesn't mean dull or boring.  I wanted to create a dessert that would bring a smile to adults and children alike at the end of Easter Sunday lunch. 
A dessert, which resulted in a hazelnut sponge cake, filled with glorious chocolate cream, surrounded by chocolate tiles and adorned with more chocolate, Easter eggs.  For those entertaining the troops, there are a few do ahead elements, which will make your life easier on the day your guests arrive.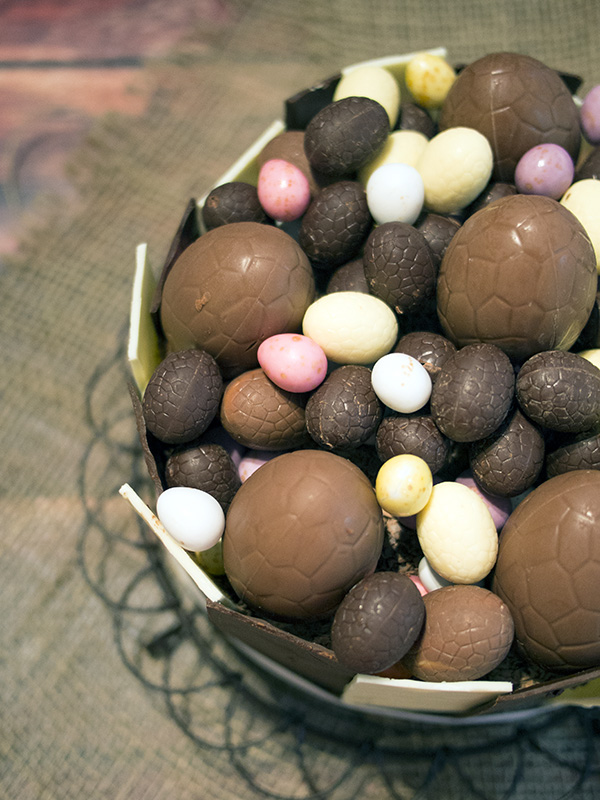 The chocolate cream can be made a few days ahead, so too can the chocolate pieces for decorating.  The grated chocolate required can be grated weeks in advance and kept in the fridge.
The hazelnut sponge is best made on the day, but you could get away with making it the evening before.  Just make sure to cool your cakes in the tins before turning them out on to wire racks.  If making them the night before, do not store them on top of each other, as you will make your cakes dense.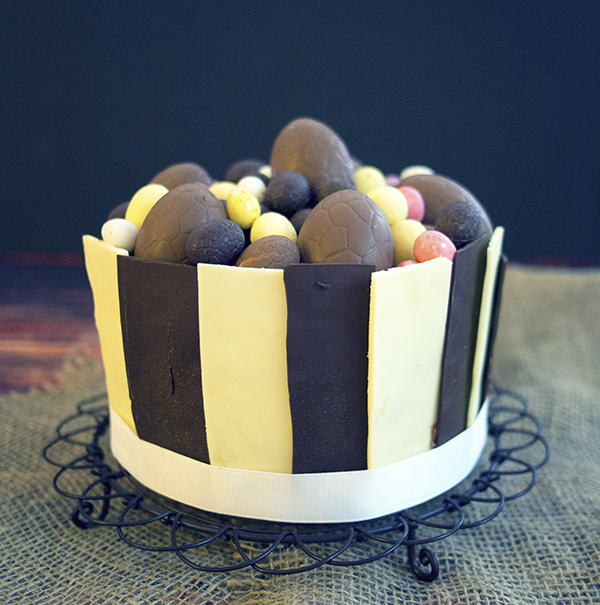 The generous folks at Russell Hobbs gave me one of their new Colour Control Multi Food Processors to road test.  A bit like my Easter egg cake, it's simple to use and definitely not dull or boring.
What's so exciting about Russell Hobbs' new processor?  It lights up!  My excitement at this is probably a little more hyped than most. But I like things that flash, light up and change colour.  Don't get me started on my obsession for items that glow in the dark.  Besides being pretty, the light ring that surrounds the food processor has purpose.  Different colours mean different speeds and functions.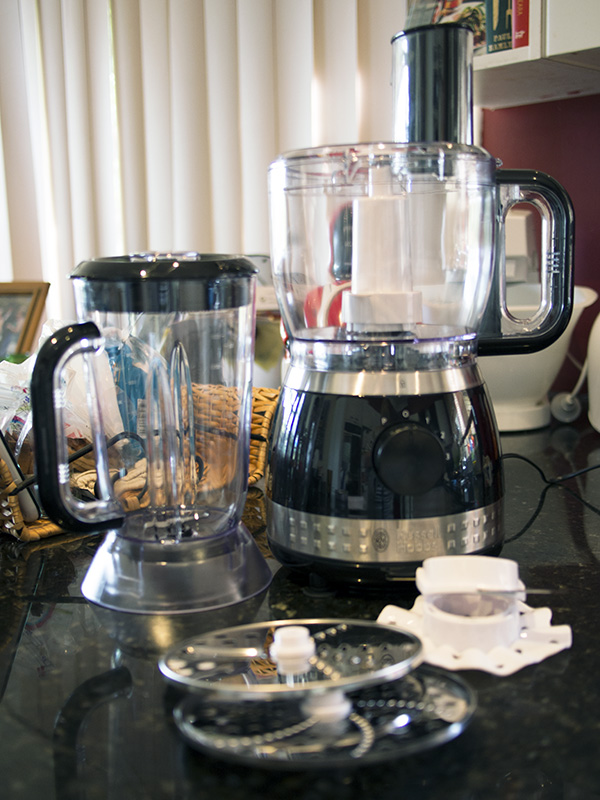 Okay, lighting up isn't the only eggciting (sorry, couldn't help myself) element of this food processor.  It's rather modern and stylish looking, quite compact, while still having a lot of grunt (850W).  I was surprised by how little space it takes up on my kitchen bench.  It also includes a 1.5L plastic jug with 'Blendinator' blending technology, designed for smoother blending results and crushes ice like a champ.
In the past I haven't been a big food processor user at all.  Until the Russell Hobbs unit there wasn't one in my kitchen.  I actually haven't owned a food processor since the late 80s.  I felt no need for another kitchen appliance, when a blender, grater and sharp knife would cover what I thought food processors did.  My views have now changed.  With the Colour Control Multi Food Processor I have the options of slicing, shredding, grating, whipping and even making dough.  Of course I can still process, puree and blend.
My thoughts on food processors are why I ended up making a sponge cake.  Surely you can't make a sponge cake in a food processor?  I started to search the web for ideas of what I thought were not typical food processor recipes.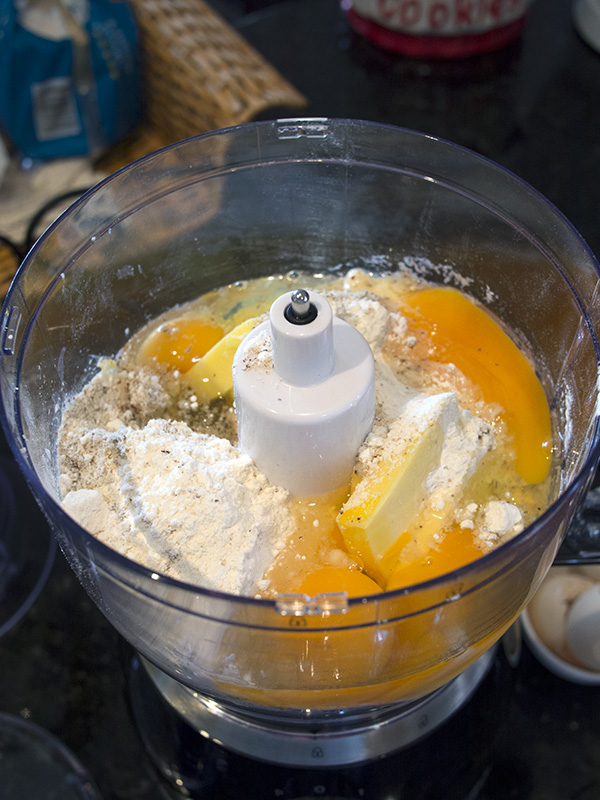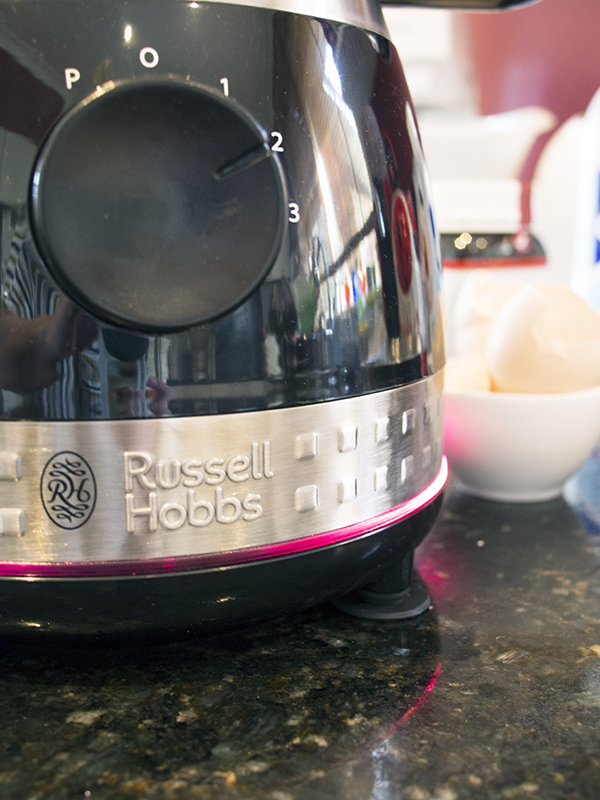 Through my searches for ideas I came across mentions of a sponge cake using a food processor by Nigella Lawson.  This lead me to my recipe bookshelf to pull out my much loved and very used copy of 'How to be a Domestic Goddess'.  I have played around with Nigella's Victoria Sponge recipe to create a hazelnut sponge.
I was able to use the food processor on most of the elements of the cake, the hazelnut sponge, chocolate cream and to grate the dark chocolate.  Now if only it would temper chocolate for me!  Don't panic no tempering needed for this recipe.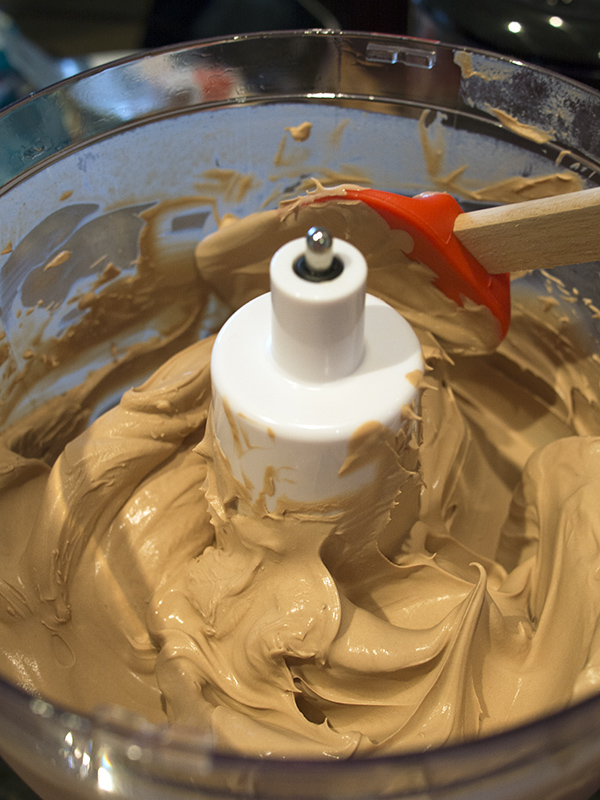 Yes, I was able to whip my chocolate cream in the food processor.  It comes with a creamer 'blade'.  I have to be honest, I really had no faith in the creamer and didn't think it was going to whip my cream.  I was very surprised by the result.  I ended up with a lovely thick silky smooth chocolate cream that was the right consistency to spread over the sides and fill the cake.
This is a very child friendly cake.  Of course you can 'adult' it up a bit by bushing the top of your bottom sponge layer with your favourite liquor.  Either a coffee or orange liquor would work well.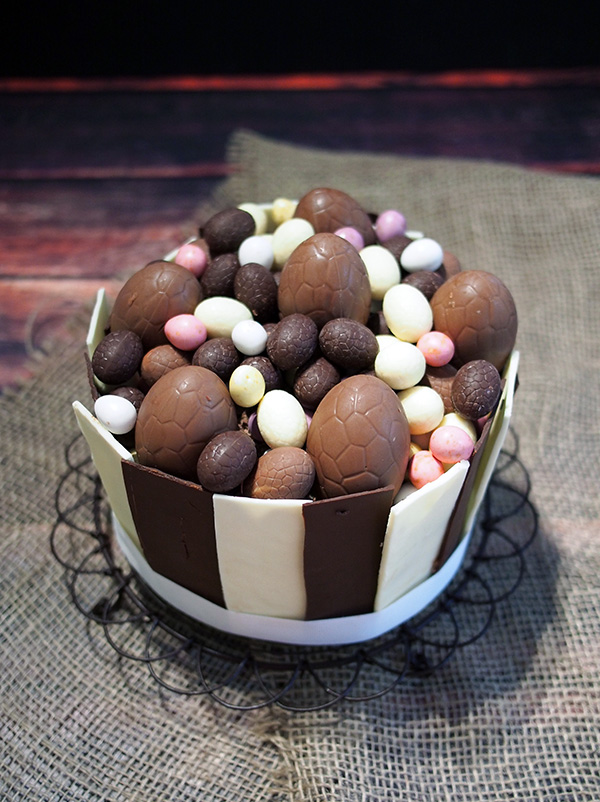 I have kept decorating pretty simple, but you could be even more creative if you wished by colouring your white chocolate (use oil based food colouring if you do).  Alternatively you could go a simpler route, decorate the sides of your cake with grated chocolate and uniformly place the same sized chocolate eggs on top.   You are only limited by your imagination.
Sara xxx
The Russell Hobbs Colour Control Multi Food Processor retails for RRP$149.95.  To find out more information please visit their website here.
This is not a sponsored post, but Belly Rumbles was gifted the Colour Control Multi Food Processor by Russell Hobbs, with much thanks.