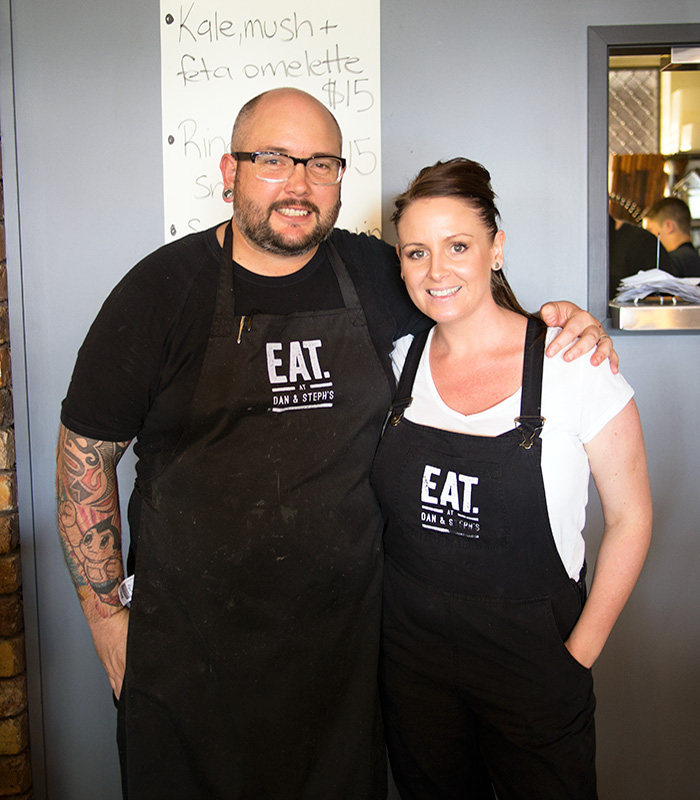 Have you ever wondered what happened to 2013 My Kitchen Rules winners Dan and Steph? Well you will be happy to know they are alive and well in Hervey Bay. Dan may not have his sausage shop, but they have a wonderful Café and there is a baby on the way. Post MKR life is looking pretty rosy for the couple.
EAT @ Dan & Steph's is a refreshing addition to the Hervey Bay café scene. Their menu is a little left of centre from the normal run of the mill café cuisine. With Asian influences and all day breakfast selections, there is a dish to appeal to everyone.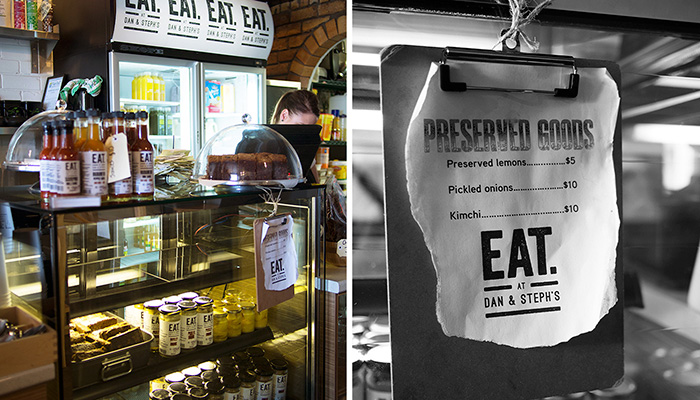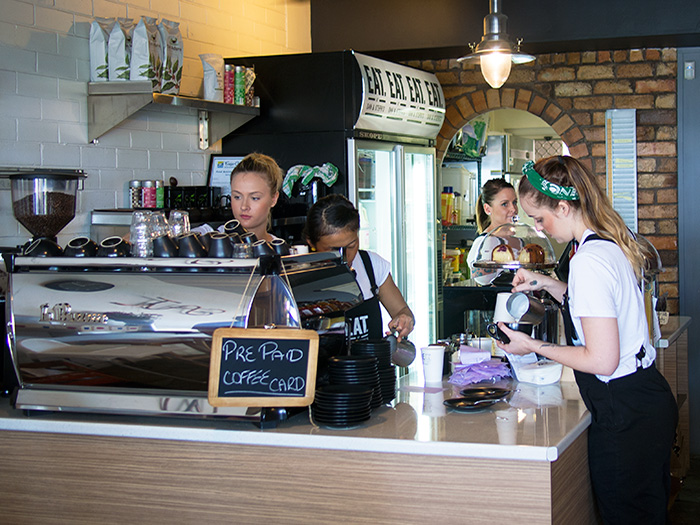 We arrive for lunch and our choices reflect that. But there were a few items on the 'breakfast' menu that caught my attention. The main one was the EAT omelette ($17) which sounded pretty satisfying with 3 Fraser coast free range organic eggs, 12 hour braised pork hock, fried capers, red onion, herbed crème fraiche, basil, greens and toasted ciabatta. There is also a small kids' menu which includes one of my favourites, eggs and soldiers ($10).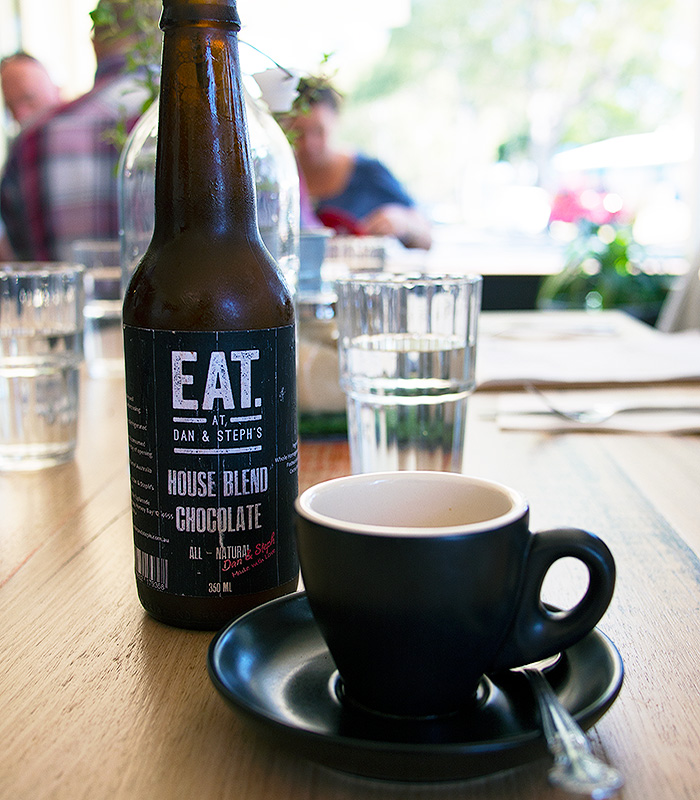 We start with drinks, I order the bottled house blend chocolate milk ($5). Chocolate milk bottled in a brown bottle, it's just something you have to try. Moove this isn't. It is, what I would call, adult chocolate milk. Not overly sweet and a lovely deep, but not overly rich, chocolate flavour.
For the coffee lovers they have Tim Adams specialty coffee. It's great to see them keeping it local.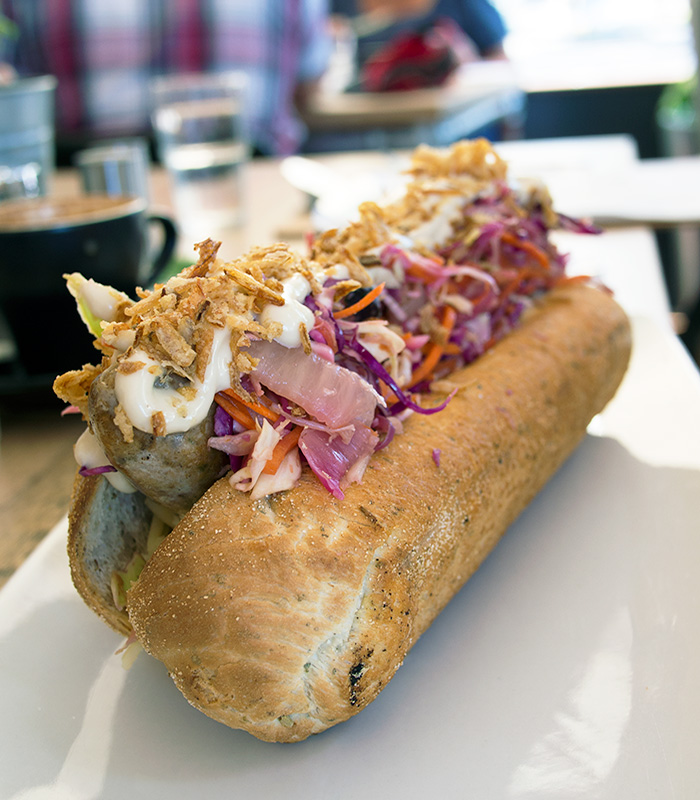 The Showstopper ($16), really does stop the show. It is a massive herbed baguette stuffed with an Italian sausage, house kimchi slaw, sharp cheddar, fried shallot and wasabi aioli.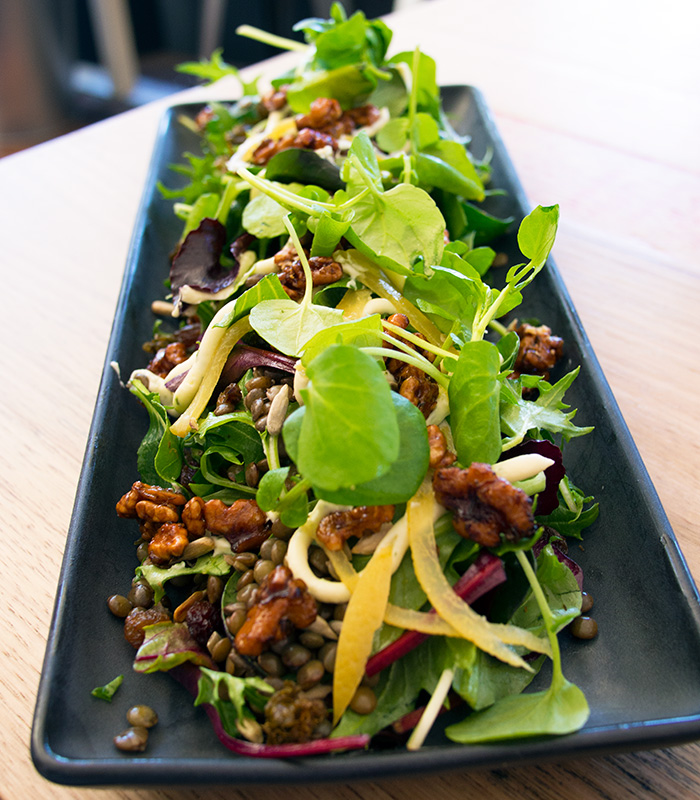 The gluten free offering of the lentil salad ($16) is packed with flavours. It is a generous serve of green puy lentils, sunflower seeds, fried capers, sultanas, herbed crème fraiche, greens, preserved lemon and candied walnuts.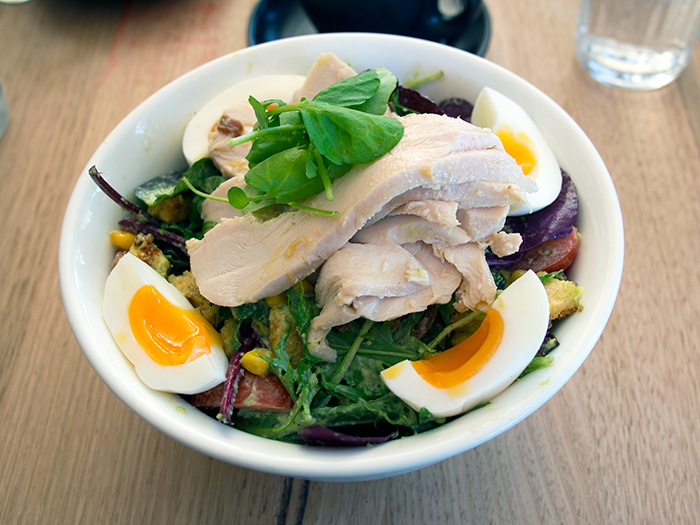 I opt for the chicken cobb salad ($18). It doesn't look as large at first glance as the other dishes. Oh how wrong was I. This salad is just like the other dishes, extremely generous. Sous vide miso chicken, crispy bacon, avocado, tomato, toasted corn, greens, soft boiled egg, parmesan croutons and basil aioli. The flavours all work very well together and chicken extremely moist.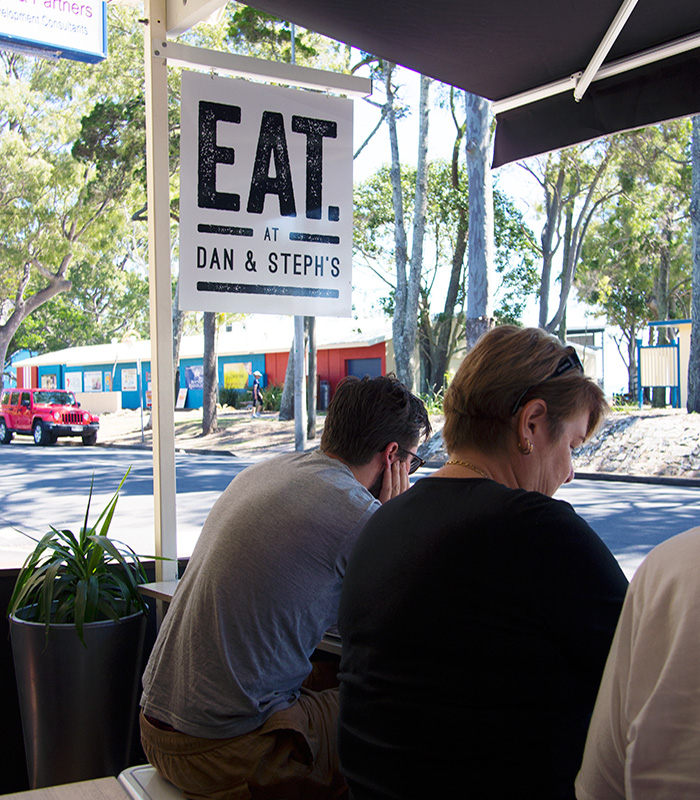 Eat @ Dan and Steph's is a hot favourite with locals and visitors alike. We basically ate and ran as we had to see a man about a whale. But it is a great space to grab a coffee and watch the Hervey Bay world float on by.
Sara xxx
Eat @ Dan & Steph's
1b/449 The Esplanade, Torquay Qld
website