The heading almost sounds like I am ordering you to run out the door and head to Thai Vintage in Sylvania for a meal. Well you can, I'm not saying don't. But if you live within their delivery area you are able to order on line, and have them bring the food to you.
Home delivery isn't a new concept, restaurants have been doing it for years. I know I have been ordering home delivery for just as long, and in winter I am more tempted. Long workdays, plus shorter sunlight hours, equals me not wanting to cook or to head out the door to a restaurant. I would rather sit by the fire with a glass of wine.   I wonder if that's just me? Would love to see the statistics on that one.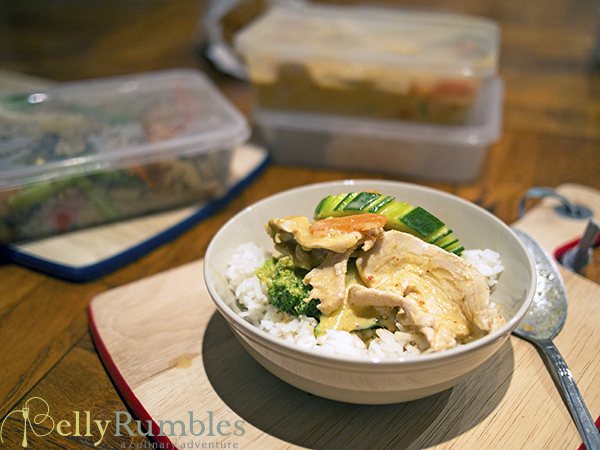 The usual scenario for ordering home delivery at Belly Rumbles HQ is usually a little painful. Firstly we have to come to a mutual decision on the cuisine (easier said than done). Then there is the tedious task of looking for a printed menu somewhere in the house. When we can't find that, which is usually the case, it is on to the Internet in hope they have some sort of online presence, which isn't usually the case.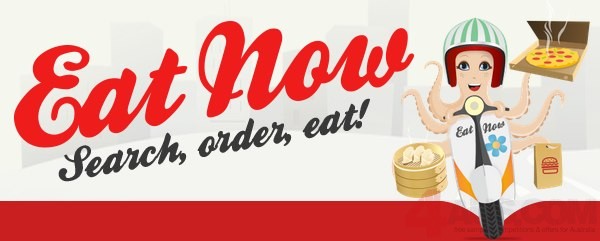 This time we did things a little differently and ordered via EatNow.com.au. Eat Now allows you to order what you want online from a vast network of restaurants around Australia. Of course you need to be in the restaurants delivery area, no point in ordering from a Sydney restaurant if you are Adelaide.
Eat Now are also offering one lucky Belly Rumbles reader a $50 voucher to try out their on line ordering service for themselves. Follow the bouncing ball at the end of the post to enter.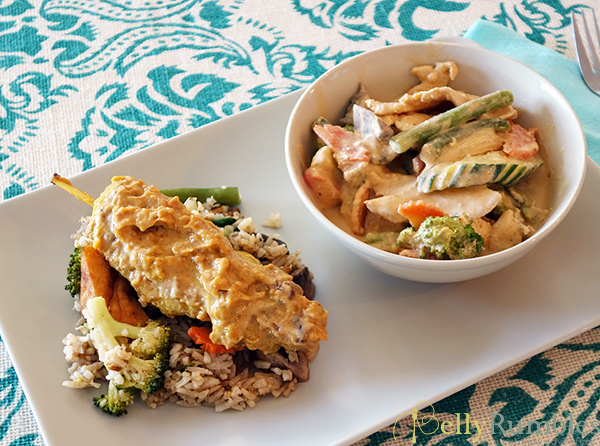 I mentioned before about hunting down menus. This time I was spoilt for choice, probably too much choice. There were a variety of Thai restaurants aligned with Eat Now, and we could look and compare all their menus. Some restaurants we knew, and some I had never heard of before.
This was the case with Thai Vintage, I had no idea of their existence. As we were trying a new way or ordering, I thought, why not try a new restaurant too.

I loved the fact I didn't have to make a phone call. Instead I sat on the lounge next to the open fire, glass of wine in hand and just clicked on what dishes we wanted. I was using my laptop, but I could have just as easily ordered from my smart phone or tablet. Payment is via credit card, PayPal or cash on delivery. We chose to pay with cash. You can even order and it pick up from the restaurant if you would rather.
As this was my first time using the system I did have to sign up, which was very quick and easy. As soon as you place your order you receive both a confirmation email and sms message. The email confirms your order details, and the sms lets you know how long your food with take.
I do love shopping online, but nothing I have ordered from the web has ever turned up this quickly. Thai Vintage were super speedy and our dinner turned up under the sixty minute delivery time we were given. To add to the quicker than expected service, it was probably also the friendliest we have had in a while.
So what did we order? To be honest, way too much!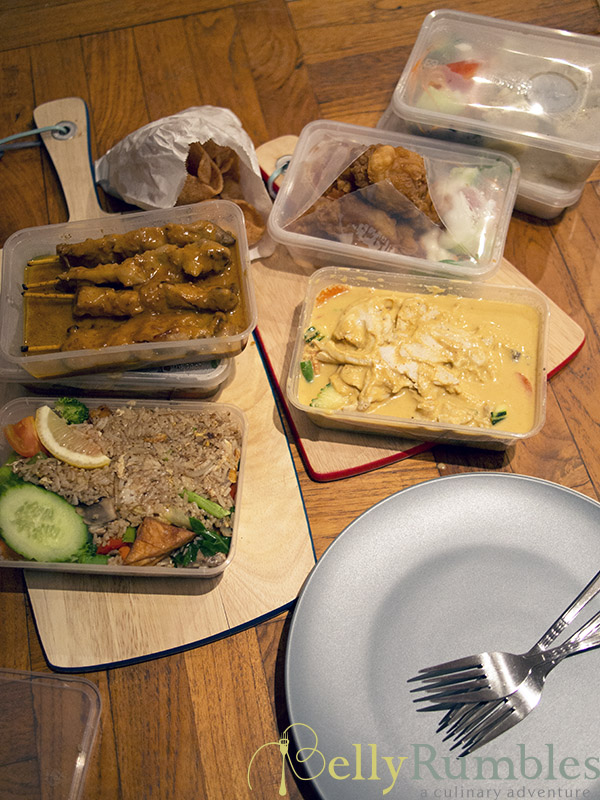 Josh decided he wanted salt & pepper squid ($8.90), steamed dumplings ($7.90/4pcs) and crisp pork belly with basil leaves ($17.90). The squid was still crisp and crunchy when it arrived, a small miracle in the world of home delivery. It was also the tenderest squid I have tried in a long time. The steamed dumplings were very run of the mill. The pork belly unfortunately didn't retain any of its crunch by the time it got to us. Was expecting it, and I strongly suggest you leave this dish for eating in at Thai Vintage.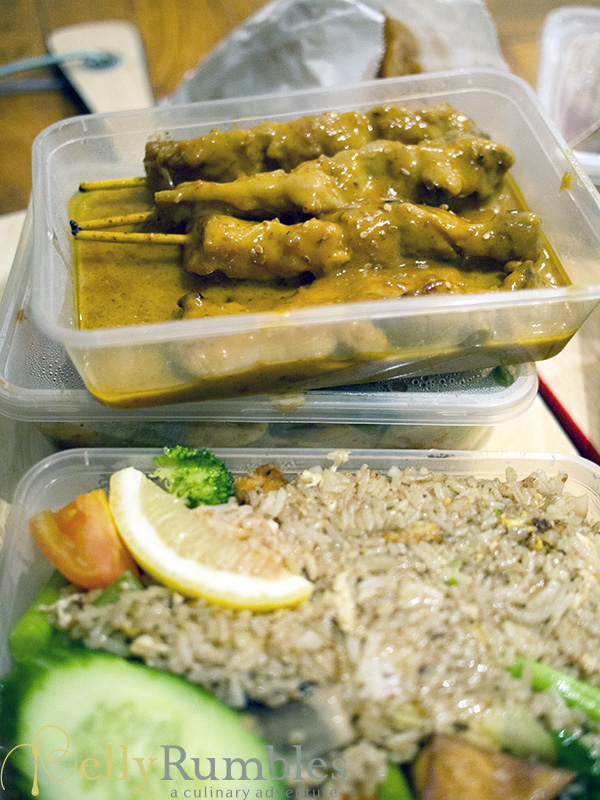 Mac ordered what he normally does for home delivery Thai, chicken satay skewers ($8.90/4 pcs) and Thai fried rice ($12.90). The skewers were large in size with a decent amount of peanut sauce. It's an entrée item, but is easily a main for one. If you want to order more sauce there is that option, $5 for an extra tub. The fried rice was packed with chunky vegetables and tofu.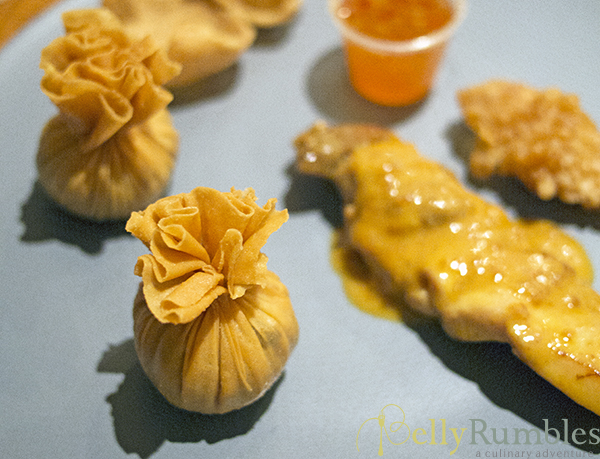 I went for the Penang chicken curry ($14.90) and small steamed rice ($2), which turned out to be enough rice for three. Just before confirming the order, I made a last minute impulse decision to order some money bags ($7.90/4 pcs). The amount of chicken in the Penang curry was very generous. But it was the money bags that were a surprising winner for me, I think they are the best money bags I have had in The Shire. Very glad I made that last minute impulse purchase.
Eat Now isn't the only service on the net like this. I'm not sure what has won me over, I'm quite taken by their mascot, a cute octopus on a scooter, but more likely it's the story of how Eat Now started. 'EatNow.com.au was founded in 2010 by a few very hungry Australians, with help from their mum …' Being a mum, this appealed to me.
Matthew Dyer and Brett Messer came up with the idea for Eat Now while living in the UK and ordering takeaway online. They wanted to start a similar service for Australians. They launched in 2010 with a long slow start, which saw Brett selling his shares at the end of 2010. Matt kept slogging along and eventually Mark Fleming bought into the business in 2011. The first couple of years were hard, having to compete with a stronger and well financed competitor.
Persistence paid off and Catchoftheday contacted Matt in 2012. He sold the majority of his shares and remains on as Director, running Eat Now as part of the Catch Group.
I took photos of our home delivery using my beloved Olympus on the night. Sadly, the photos really didn't do the food any justice. The next day, in better light, I decided to take a few photos of the leftovers I was having for lunch.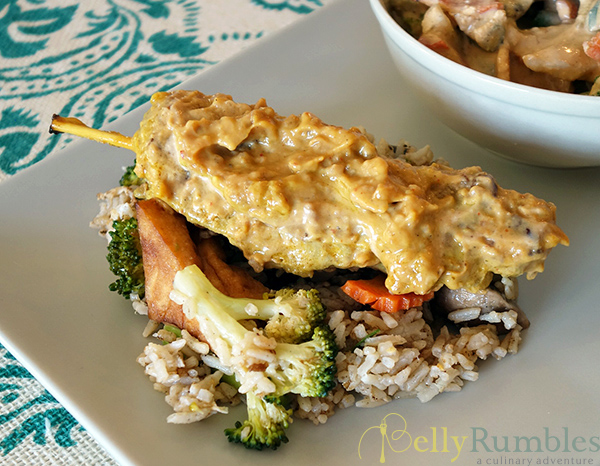 Instead of pulling out my Olympus, I decided to have a play around with my Sony DSC-QX100 Cyber Shot Lens style camera. Sony gifted the Cyber Shot to me a little while back.
The best way to describe the DSC-QX100 is that it is a camera without a viewer. It's all lens. The Sony Cyber Shot connects to your smart phone via Wi-Fi. Via an app on your phone you control the camera and use the phone as your viewer. You aren't taking the photos through your phone at all, it's all from the Sony.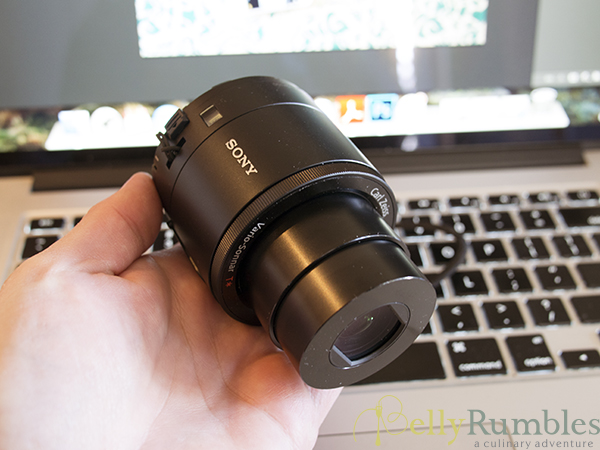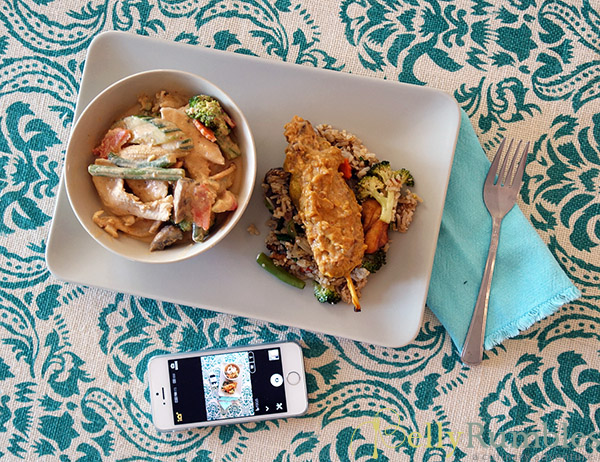 I'm still getting use to the system, but it's quite a fun concept. Far smaller than a DSLR to carry around, and compared to a typical point and shoot the picture quality is far superior (F1.8 Carl Zeiss Vario-Sonnar T* lens with 3.6x optical zoom). Just pop it in your handbag/backpack and it won't take up much room at all. You can clip it to your smart phone if you want to have a camera feel. It even has a tripod receptacle.   I had a look on Ted's Cameras and it retails for $599.95. There is also a smaller version, Sony DSC-QX10 that retails for $279.95.
I plan to do a food photography shoot with it over the next few weeks, so stay tuned for that. It will be interesting to see what you guys think about those photos compared to my Olympus E-PL5.
Giveaway
Yes, a no strings attached free meal really does exist! Eat Now are giving away a $50 voucher for one lucky reader to experience ordering through Eat Now. The giveaway is open to all Australian residents which reside in a delivery area of a restaurant on the Eat Now website.
Enter via the rafflecopter below. You can enter more than once. Rafflecopter entries close on Sunday 6th July at 11.59pm. The lucky recipient of the voucher will be announced on Belly Rumbles' Facebook page Monday 7th July.
One last note, it is worthwhile following Eat Now on their Facebook page, there are constant discount codes given out for followers when ordering eatnow.com.au  You can't grumble about saving 10% off your next meal can you?
Sara xxx
Eat Now Facebook, Eat Now Twitter, Eat Now G+
Eat Now Website
Thai Vintage
4/282-288 Princes Highway, Sylvania, Sydney
Tel:  + 61 2 9544 7088
This Belly Rumbles post is sponsored