Executive Chef Carl Middleton has big plans for Sydney Hilton.  Even before his first day in the kitchen, a smoking oven was purchased and installed at his request.  Yet to come are the bee hives that will be the source of Sydney Hilton's honey.
Carl comes to the Hilton from Lilianfels Spa & Resort's award winning  Darley's Restaurant, but it isn't his first gig at the Hilton chain.  Previously this UK chef worked at the Langham Hilton and the London Hilton on Park Lane.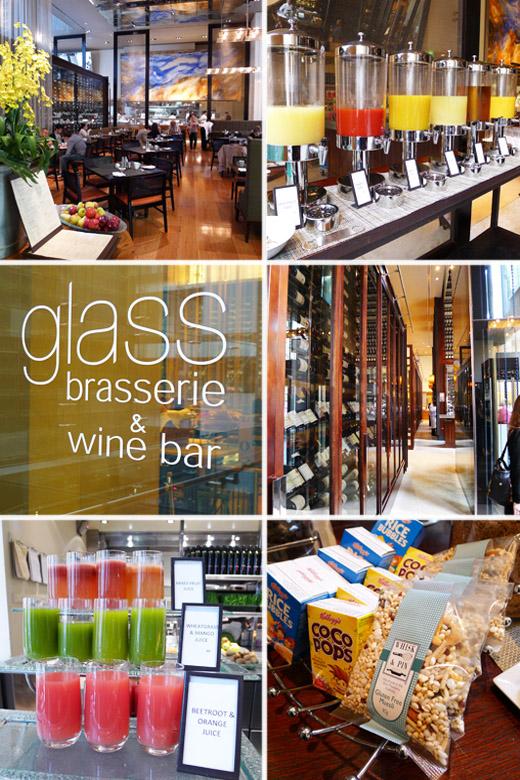 It is a pleasure to be able to share breakfast at Glass Brasserie with the newly appointed chef.  I will admit I am a bit of a fan of breakfast at Hilton Sydney.  Glass Brasserie offers the most extensive breakfast buffets I have seen in Sydney.  Not an affair to be rushed, I personally recommend grazing to your heart's content while reading the weekend papers.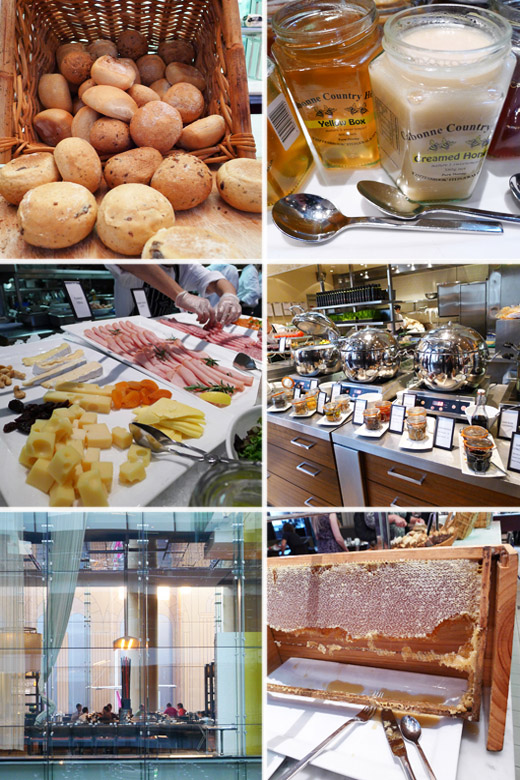 There is an outstanding range of continental and Australian options to choose from.  Make a start with a choice from the cereal bar, which includes a gluten free option from Whisk & Pin.  In addition there is hot porridge, single serve Yalla yoghurt tubs, nuts, dried fruit and seasonal fruit salad.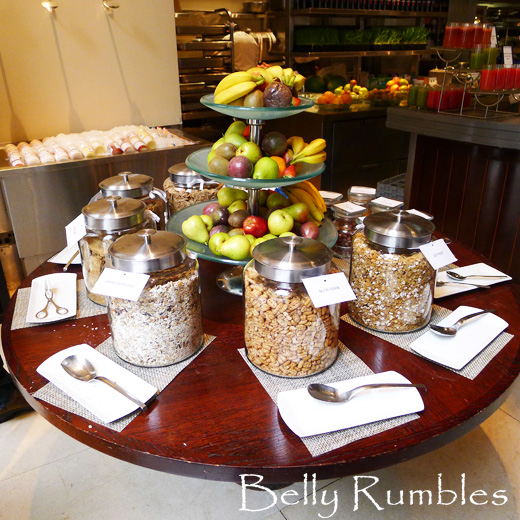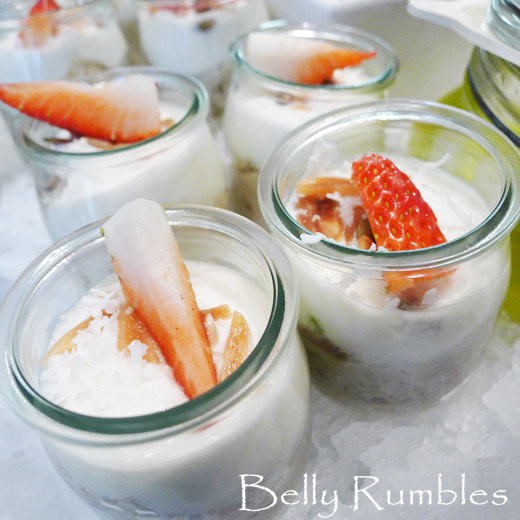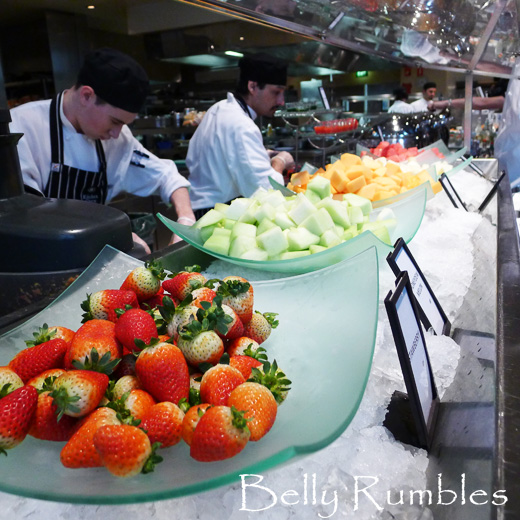 Quench your thirst at the juice bar where a vast range of juices are on offer.  Specialty juice cocktails are provided by the Glass 'Juice Master' and healthy juice shots.  Specialty teas or coffee abound, or choose a sparkling mineral water.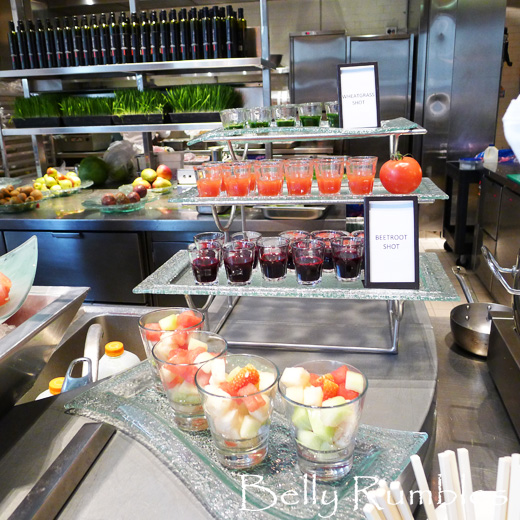 The hot selection is sure to appeal to everyone's taste buds; English potato scones, pan roasted asparagus, free range scrambled eggs, French toast, baked beans, potato hash browns, grilled pork sausages, bacon, grilled tomatoes, sautéed mushrooms, congee with condiments, just to name a few selections.  Omelettes are also made to order.  If that isn't enough to satisfy your hunger there is also the Chef's signature dish.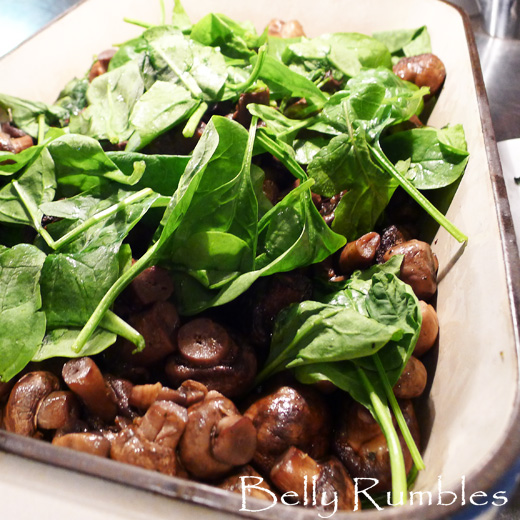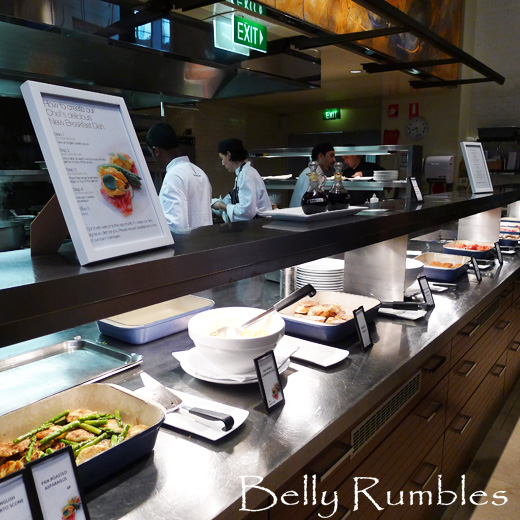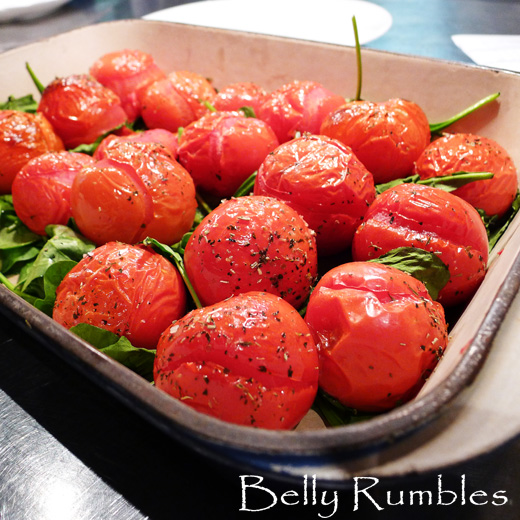 Be sure to leave room for Middleton's signature dish, beach wood house smoked salmon with English potato scones, pan roasted asparagus, free range scrambled eggs and baby watercress.  I am delighted to learn the smoker is being put to good use, they prepare a whopping 60 sides of salmon in the smoker a week.  I am personally glad they do, the salmon is truly scrumptious.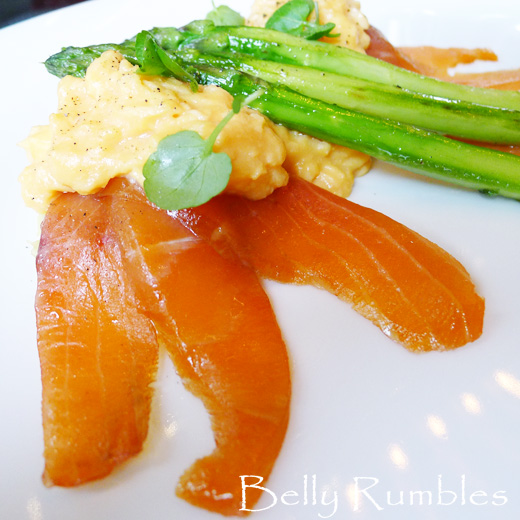 If you are still hungry after all that food, don't fret, there are still the scrolls, danishes, muffins, doughnuts, bread rolls, bread/toast, honey and conserves to consume.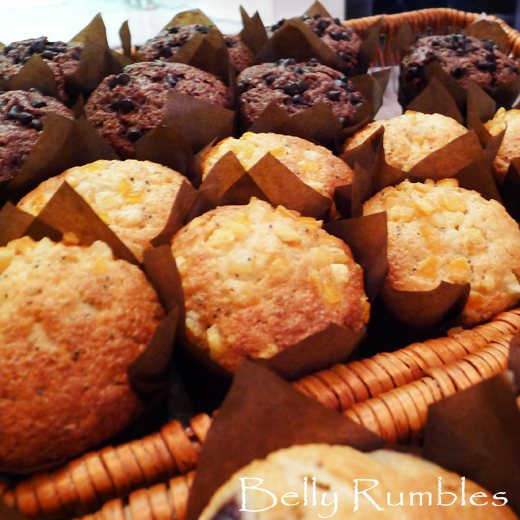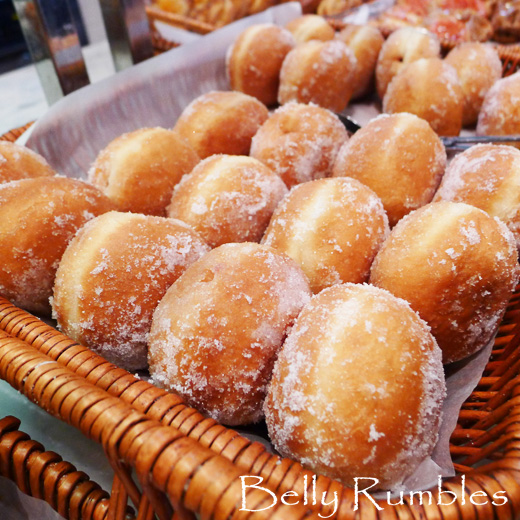 Continental Buffet $35/person
Full Australian Buffet $42/person
Do tell dear Belly Rumble's reader, what is your favourite dish on a buffet breakfast?
Sara xxx