The Good Food & Wine Show has a new home this year. Do not set your autopilot to Darling Harbour, instead this year head out to Sydney Olympic Park.
There really is so much to see, eat and drink at the show that it can be slightly overwhelming. You will see most of the exhibitors from last year, but I want to share with you some of the new exhibitors I discovered (and not to be missed), as well as some must visit household names.
One of the major draw cards to the show is the chefs. The best place to see your favourite chef in action is the Good Food Theatre (free). The shows are included in your entry ticket so grab a seat, take a load, relax and enjoy the antics of some of Australia's best loved chefs. My chef picks to go see are Martin Boetz, Miguel Maestre and Alastair McLeod.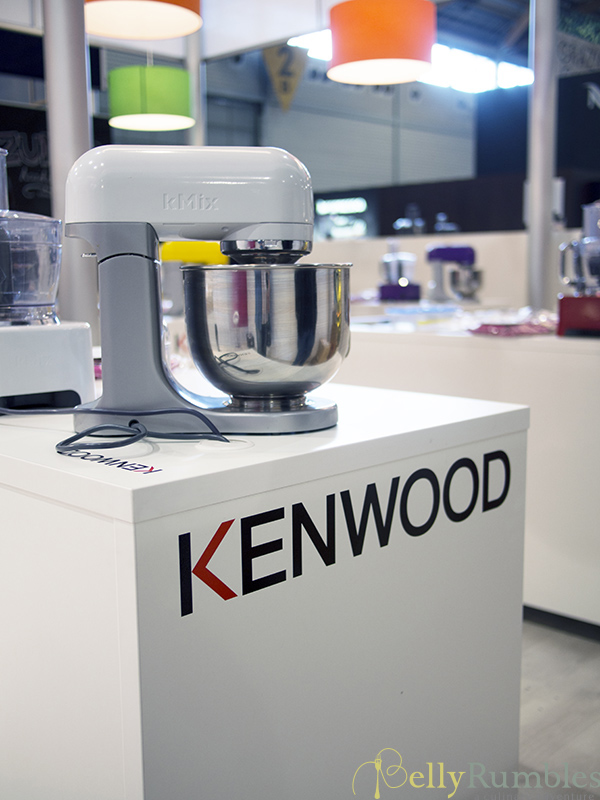 Kenwood have teamed up with Adriano Zumbo and he is hosting macaron making classes over the duration of the show.   Unfortunately if you haven't purchased a ticket to one of the classes they have now all sold out. Fortunately, you can still call by the Kenwood stand and look at their great products on display, purchase some Zumbo goodies and maybe even meet the man himself.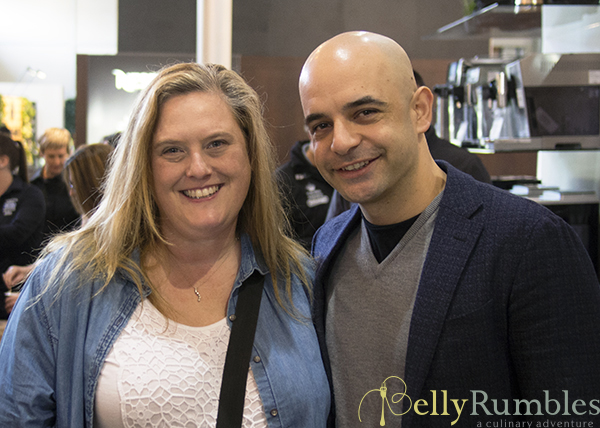 Thanks to Kenwood I attended a pre-show breakfast and got to catch up with Adriano.  He is absolutely thrilled by how popular the classes during the show have turned out to be. That's me all tired and bleary eyed with Adriano. I really don't do mornings well!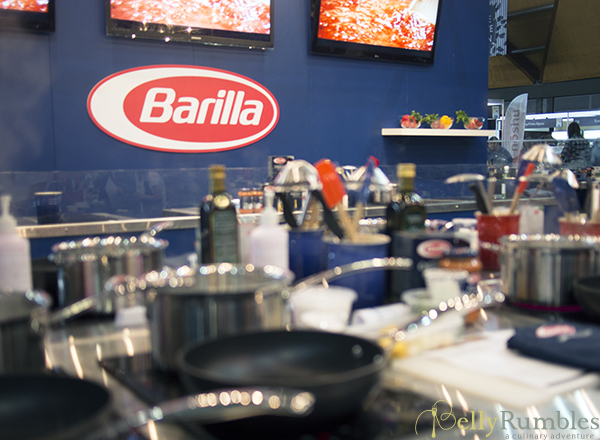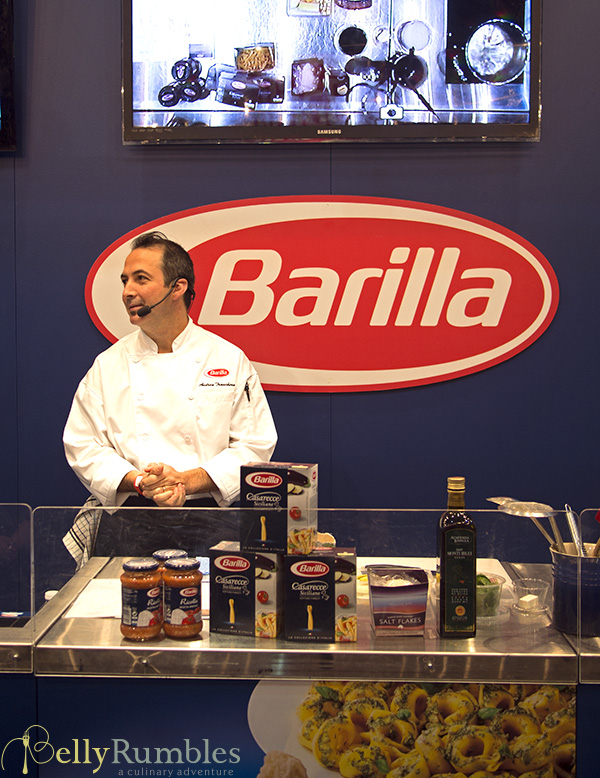 Get hands on at the Casa Barilla Cooking School (free). I did this morning and made fantastic Casarecce with Italian sausage, pan roasted winter vegetables, ricotta sauce and salted ricotta. You will walk away with an apron and show bag with recipes and pasta container. Very popular so line up early or pre-book a spot in advance for $5.
Want to know why Nespresso machines are so popular? You can have your own Nespresso Moment (free) with Justine Schofield and create three dishes using Nespresso coffee. It's hands on and you get to play with the newest Nespresso machine, Inissia.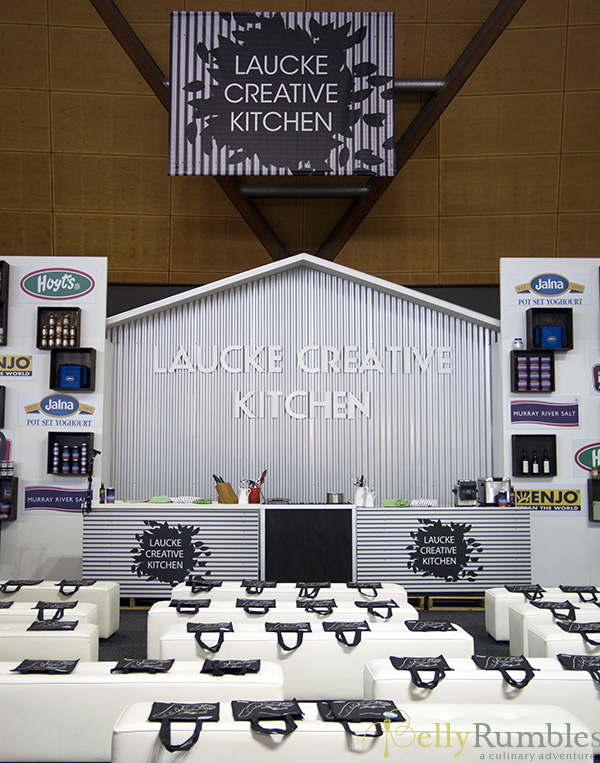 Cooking demonstrations in the Lauke Creative Kitchen (free) with Sammy and Bella. You can watch them create recipes using the following exhibitors products, Laucke, Murry River Salt, Jalna, Hoyts and Illawarra Prime Alpaca.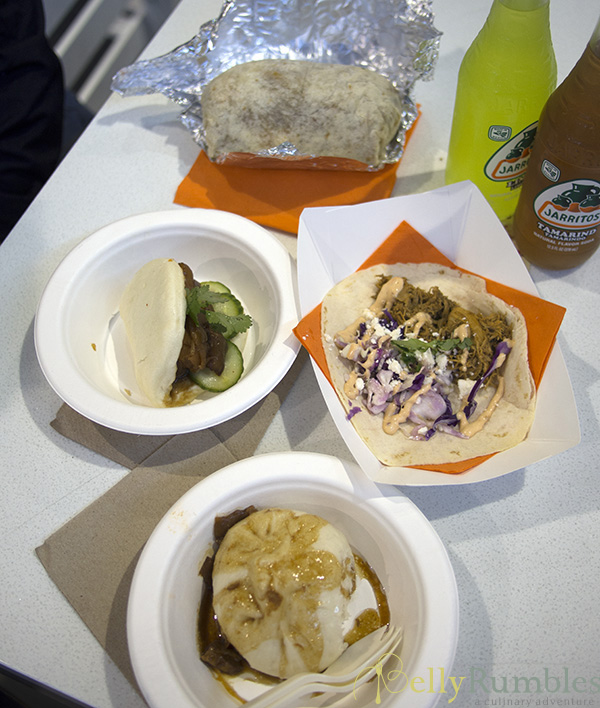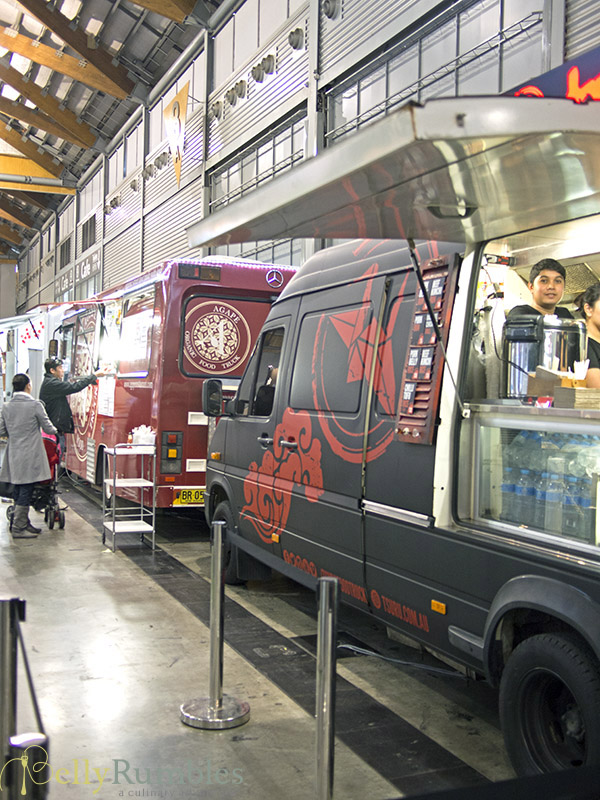 What is the Good Food & Wine Show without Food Trucks! The Grazing Garden will host some of Sydney's most popular food trucks for your dining pleasure. Complete menus are available on the website. Trucks involved, Agape Organic, The Cantina, The Lantern SSG, Tsuru and Yoghurt Culture.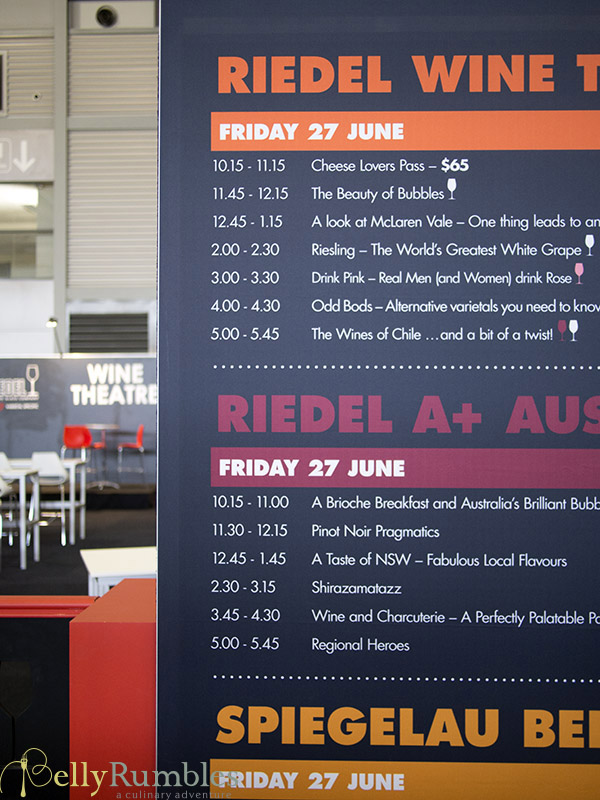 Wine appreciation classes are being held at the Riedel Wine Theatre. Run for 30 minutes and you get to 'appreciate' six wines.
Like cheese? Then head to Cheese Alley bought to you by Tucker's Natural. You will find Yarra Valley Dairy, Moondarra Dairy and Grandvewe Dairy exhibiting.
As I mentioned the number of exhibitors at the show is quite overwhelming, you really have no idea where to start and it is so easy to miss something. Here are some of the exhibitors that I think you should drop in on this year, as they offer something a little different.
These guys source rare, organic and small batch liquors from around the globe for your drinking pleasure. Their motto, "Enter the World of Intelligent Drinking". And this I did at 10am this morning when I tried their Gin Gold 999.9. An amazing gin, like nothing I have tried before. It is an old world gin, with unusual aromatics of violet blossoms and an almond aftertaste, almost sweet for a gin. Is a must try at the show for die hard gin drinkers. Don't forget to enter their competition to win a $250 hamper.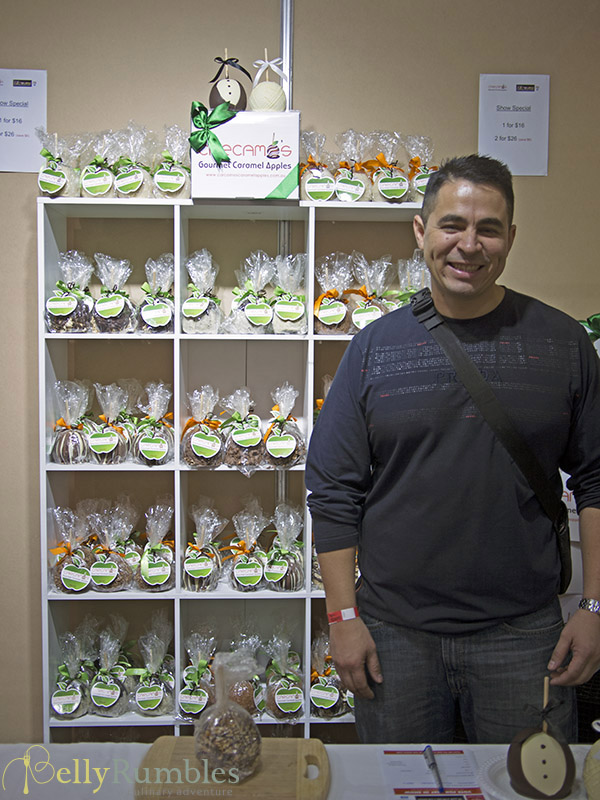 Carcamo Gourmet Caramel Apples
It was hard to resist trying the samples on offer. We tried Apple Pie (caramel, white choc & cinnamon sugar) and Peanut Apple (caramel, peanut and dark chocolate). We ended up purchasing two apples (2 for $26) to take home with us they were that good, Apple Pie and Snickers Apple. They have nine flavours on offer, and trust me, it's hard to choose just one.
Probably one of the best coffee liquors I have tasted. I say this from past experience, didn't actually try any at the show as I stuck my head in before opening. Do stop by and grab one of their show specials and make sure you pick up a recipe card. I can vouch that an Espresso Martini using Mr Black is heaven in a glass. A bit of trivia for you, the stunning photos illustrating the recipes are by my gorgeous friend Amanda Michetti.
All love. No Sugar. At last guilt free cake doughnuts, baked, gluten free, no added sugar and low carb. An allergy aware treat, no nuts, so perfect for school lunchboxes. They taste great too.
Golden mustard and golden salt, made with real gold, which makes the products gleam and shimmer. I don't think I need to say more than that, do I? I know I walked away from the stand with both ($10 each).
These guys have been around for a few years, but it's the first time I have noticed their product. They sell dip and seasoning mixes which are a must for your pantry. Just add yoghurt, sour cream or cream cheese to the mix and you have an instant dip. Alternatively use the mix as seasoning for meats. The mixes are all natural using dehydrated vegetables, herbs and spices. We purchased (5 for $20) Chilli Guacamole, Pumpkin chilli, Curry, Moroccan and Beetroot & Wild Onion mixes.
You can't say that the show doesn't cater to all tastes. For years we have been telling our toddlers not to put that grub in their mouth, now you can buy them a packet to chow down on, some ice-cream or even a lollypop. Pick up an edible insect pack for $15. It includes roasted crickets, creepy crawly candy, roasted mealworms and ant salt.
Okay these guys have been around for quite some time now, but there is a product I haven't seen of theirs before at the show. Soda, Nudie are now doing soft drinks. Do stop by and try, we grabbed a few to bring home. The apple, cucumber and kiwi grabbed my taste buds' attention. Has quite a cucumber kick to it and I think it will go perfectly with gin. Probably just made the whole nudie healthy thing unhealthy, whoops.
Piping hot pizza to sample when you drop by their stand. Actually there are two stands, to purchase head towards the entrance end of the hall, you can purchase 2 pizzas with a freezer bag for $10.   Further in to the show you can sample the pizza and maybe get to meet Rocco from MKR who is making tasty salads and pizza.
Lastly I think there is more alcohol than ever before to be tried and tested. I would say that booze now takes up at least half the show. Planning on sampling hard at the show? Then do yourself a favour, and take the train.
Enjoy the show guys!
Sara xxx
General Information
Where: Sydney Showground, 1 Showground Rd, Sydney Olympic Park, Sydney
When: Friday 27th & Saturday 28th June 10am – 6pm & Sunday 29th June 10am – 5pm
Cost From: $31 (adult gen entry), $24 (12-17 yr olds), $26 (concession)
website