Many feel that Leichardt is the little Italy of Sydney, but they would be wrong. Sydney's true little Italy is Haberfield.
This was but the tip of the iceberg of discovering my hometown with Nicole from Bitten by the Travel Bug.
I was asked what suburb I would like to get to know better. Instantly Haberfield came to mind. By the powers that be, and in this case the powers of Destination NSW, Nicole and I found ourselves on a private tour of Haberfield.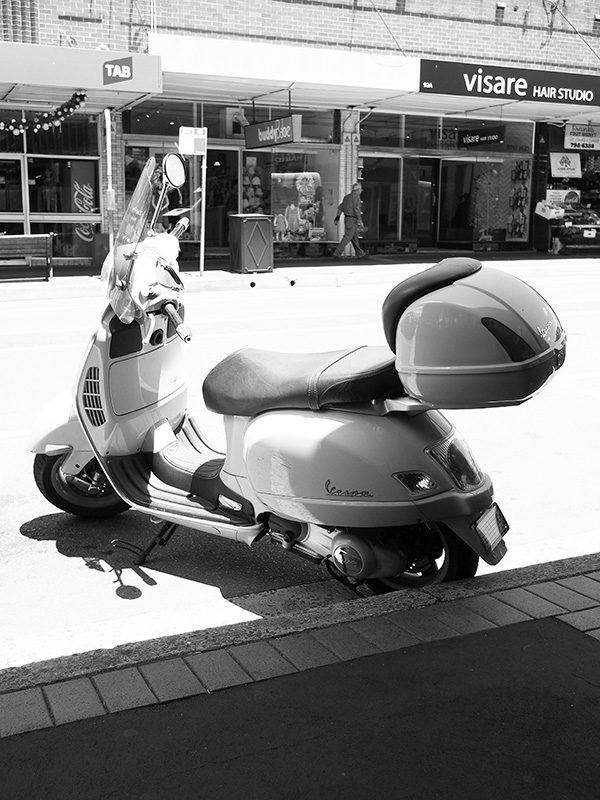 This wasn't any ordinary tour, but a Gourmet Safaris tour. That was pretty awesome, but then to find out we were to be shown around by Maeve O'Meara herself, I admit to having a little fan girl moment. I am pleased to let you all know that Maeve is as lovely in person as she comes across in the Food Safari series.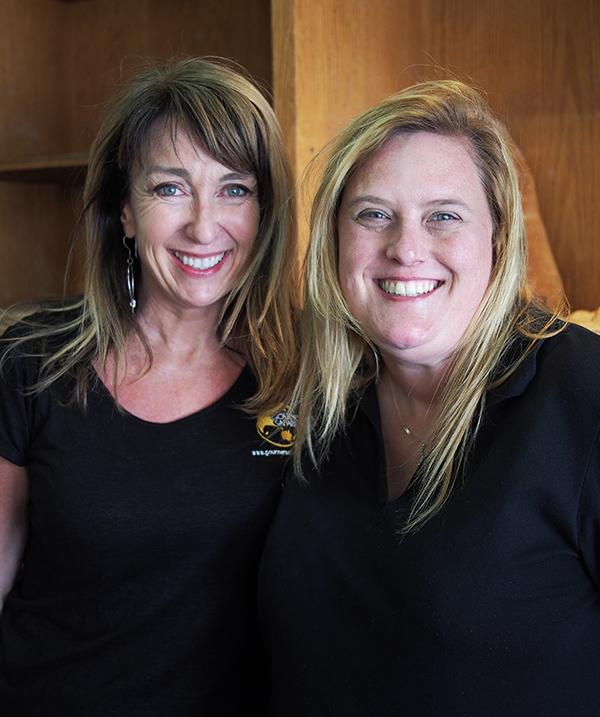 I have been an admirer of Maeve's work since watching the first episode of Food Safari on SBS. From that moment I was hooked, won over with discoveries of what could be found in local suburbs and what happened in people's home kitchens. Would you believe that the Gourmet Safari empire all started from Maeve taking friends from the mothers group she was part of shopping?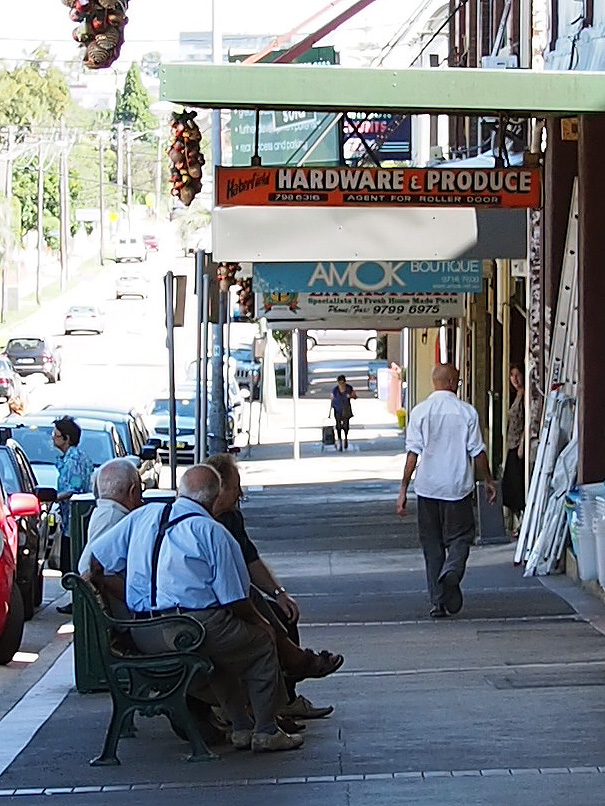 Grab a coffee, and a cannoli if you can, and come with me as I share a little of my morning in Haberfield with Maeve.
Sara xxx
We meet at Joe Cassaniti's Peppe's Pasta. Peppe's Pasta is award winning, always coming away from the Fine Food Show with a medal. Joe has been making pasta for the past 20 years and due to his expertise was asked to become a judge, obviously declining due to conflict of interest.
They make 300 – 400 kg of pasta a day. The pasta is beautifully silky with a slight yellow colour due to the semolina used. A vast variety of pasta is on offer, fresh pasta, gnocchi, ravioli as well as ready-made meals. Joe prides himself on the quality of his fillings, mentioning that they still use real potatoes, not deb as others do.
Most of the pasta is frozen to keep it as fresh as possible. This is also very important with the ravioli, as freezing prevents the fillings discolouring the pasta.
As I was away from home travelling for a few days during my visit, I have been back to purchase some of Joe's pasta. Some great flavour combinations, in my freezer at present you will find Roasted Duck, Prosciutto & Caramelised Onion and a packet of Crab with Mascarpone & Smoken Garlic ravioli.
Joe tells me that Italians are creatures of habit and will go for the traditional pasta. On opening day, they were serving ravioli and the local Italian nonnas turned up to try and critique. What did they think? They thought it was pretty good.
Peppe's Pasta
151 Ramsay St, Haberfield, Sydney
Tel: +61 2 9797 1778
website
Right next door to Peppe's is Cassaniti Bakery. If you have picked up on the name, yes there is a relationship between these two businesses. Cassaniti is run by Joe's parents. Joe started Peppe's Pasta as he had no desire to work the hours of a baker.
His parents Antonio and Agata have been running this bakery for the past 45 years. Whilst Joe moved on to pasta next door, his other brother Robert is still very much involved in running the bakery with his parents.
Antonio was the first person in Australia to produce rosetta rolls. Rosetta rolls are the Italian round rolls, which look like they are segment on the top, when broken open there is a whole in the middle. The hole in the middle is the perfect place to generously fill with cold meats and cheese.
Each day 30,000 rosetta rolls are baked at Cassaniti's Bakery. Most of that is delivered to various establishments around Sydney. On weekends you will find people lined up down the street to purchase their rosetta rolls and ciabatta. Even on our weekday visit the line was out the door.
Joe explains to me that bread is very important to Italians. Never would you turn bread upside down and serve it, this would be like turning your face on Jesus Christ. You don't take other people's bread and bread will never go to waste as it is regarded as a gift from God.
Cassaniti Bakery
153 Ramsay St, Haberfield, Sydney
Tel: +61 2 9797 7715
website
Angelo Zanetti states that he can't take credit for the creation of the deli his parents started many years ago. He is proud of what his parents achieved, Zanetti was the second deli to open in Sydney.
His parents may have started the business but it is Angelo that keeps this place going. Cabinets laden with cold meats, cheeses and olives. Lots and lots of olives. We are offered Sicilian olives the size of quail eggs. We are assured that they are good for us, good for the skin. They taste pretty amazing too.
Our conversation on olives is quickly put on the back burner when the shop fills with the sound of a grating machine. At Zanetti you can have your grana padano grated to order. Once through the machine it resembles light and fluffy cheesy snow.
There are narrow aisles crammed with all sorts of Italian goodies. Everything you would need for the Italian pantry, olive oils, balsamic vinegar, pasta, rice, tinned goods, such a variety of goods.
Zanetti 5 Star Deli
108 Ramsay Street, Haberfield, Sydney
Tel: +61 2 9798 4076
If there were such a place as Italian cheese heaven, then Paesanella would be it.
The Paesanella factory was first established in Marrickville in 1962 by Umberto Somma. It is still there and this shop in Haberfield is their retail outlet. It wasn't an easy start into cheese business. Before the factory was established Umberto made his mozzarella in a copper pot in his back yard. From humble beginnings, lots of hard slog, and even getting into trouble with the Department of Agriculture, his vision eventually came to fruition.
A first for me, trying ricotta that was so fresh that it was still warm. The flavour is quite different, quite creamy and addictive. Customers time their visits to Paesanella to coincide with the arrival of the still warm ricotta to purchase. Something that everyone should try at least once in his or her lifetime.
Ricotta is also baked on site. It is baked in the oven until it is golden, becoming firmer and resembling a cheesecake. You can also mixed spice, cinnamon or herbs into the ricotta before baking. Something I duly noted to try at home.
Caciotta is similar to ricotta, a farmhouse cheese. The first press of the cheese is mild and milky, which lends itself well to having chili or herbs mixed through to give the cheese bit of a lift. Having a low salt content is perfect for crumbling through salad, used in a frittata or serving on its own as the hero. Once customer fries it up with eggs for her son's breakfast.
You really can find any soft Italian cheese that you may be after. Paesanella made fresh cheeses include buffalo mozzarella, buffalo ricotta, burrata, bocconcini, stracchino, fresco and much more. There is also a huge range of imported cheeses, parmigiano, pecorino, provolone, blue cheese and even a mozzarella that is flown in from Naples.
For the past four years they have been making their own buffalo mozzarella, made from Australian buffalo milk, which they feel is quite compatible to the Naples importation. It is creamy with a slight saltiness. They also make a smoked mozzarella. Their burrata is very popular and sells out quite quickly. Burrata is mozzarella that is tied into a knot, filled with fresh cream and shredded mozzarella. I love this simply with seasonal tomatoes, basil and a splash of olive oil and balsamic.
You can also pick up a little something to go with your cheese. A great range of pre-sliced cold meats, frozen goods, including ice cream and pantry items.
Paesanella
88 Ramsay Street, Haberfield, Sydney
Tel: +61 9799 0077
website
As soon as you walk in the door your nostrils are greeted with the soothing smell of chocolate. Everything is made on the premises, chocolates, truffles, pastelli de frutta and gelato.
Exquisitely crafted chocolates filled with coconut and pandan, wild cherry, strawberry and caramel, just to name a couple of the many flavours on offer. Rino goes on to tell me that they use to supply David Jones with their chocolates and from that they discovered that different areas of Sydney have preferences for different flavoured chocolates. Apparently my home area, Sutherland Shire, was very keen on coconut rough.
The pastelli de frutta is made by cooking down the fruit to get a gorgeous thick consistency, there is no gelatin used, it is pure fruit. Which means they are flavour packed.
We try some freshly made gelato, smooth, creamy and delicious. I had a bit of a giggle when I was listening back to my recorded notes of the visit. For a good solid couple of minutes all I can hear is Maeve, Nicolle and myself making sounds of mmmmmmmmm, oooooooooo, oooohhhh yummmmm.
As it is close to Christmas when we visit there are some hand painted hollow Santa chocolate figurines for sale. They also have Christmas trees made out of giant coconut roughs (would go well in the Shire I think). I made a note that it would be well worth my while to make a visit before next Easter.
Rino saffioti Chocolatier
129 Ramsay Street, Haberfield, Sydney
Tel: +61 9716 7671
website

Lamonica is located in what use to be the local cinema. Here you will find grocer, butcher and delicatessen all under one roof.
The butcher is not like your normal supermarket one. Yes there are pre-packed cuts of meat out on cold shelving, but the butchers are quite accessible to cut and carve what you require. Dom and Tom give us a quick tour behind the scenes, lots of sausages!
Lena and Robert run the grocery area. There is a whole aisle dedicated to dry pasta alone. It is a treasure trove of Italian pantry staples. Shelves were groaning with all sorts of Italian Christmas biscuits, cakes and breads ready for celebrations.
The delicatessen is old style, just like what I grew up with, all sliced to order. This does mean you will have to wait a little longer, but it is a wait well worth it. They have an incredible range on hand. On a return visit with Josh we picked up a few varieties of salami. Not being quite sure what we wanted, they were more than happy to give us a taste to help us decide. Variety and great service, a must if you are in the area.
Lamonica IGA
155 Ramsay Street, Haberfield, Sydney
Tel: + 61 2 9798 4105
website
Frank prides himself on sourcing the best local produce he can. It's a little fruit and vegie shop, probably quite easily to pass by, but I recommend you stop and have a good look.
Tomatoes are in season when we visit and Frank has quite a variety on had. We try at least five of the numerous tomato varieties available, and they taste spectacular. Once you have tried an in season tomato from a respected grower it is hard to go back to what you can buy at Coles or Woolworths.
You will also find Italian cucumbers, sweet Italian tropea onions, male and female zucchini flower, garlands of garlic and dried chilies. Of course apples and oranges, and other basics are stocked.
Frank's Fruit Market
94A Ramsay Street, Haberfield, Sydney
Tel: + 61 2 9798 6388
A café and Italian cake shop all rolled into one, plus there is bread too. A vast variety of cakes and biscuits are for sale. Join the line and purchase and go, or order to have there with a coffee.
I have heard about the famous Papa's cheesecake for quite a while now. People swoon over it. I finally got to try it. What did I think? It's okay, creamy and light, but I wouldn't bother ordering it again. Was a bit like a well-hyped movie, a little disappointing when experienced for yourself. Please don't get me wrong, it is a nice cheesecake, and do try it if you are there, but for me, not worth an hour drive to get to.
Pasticceria Papa
145 Ramsay St, Haberfield, Sydney
Tel: + 61 2 9799 9531
website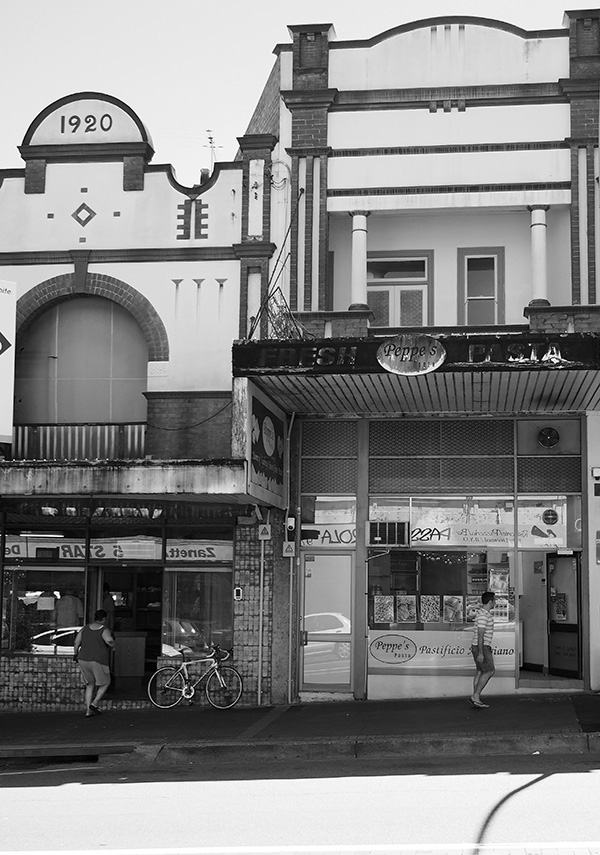 Belly Rumbles toured Haberfield thanks to Destination NSW and Gourmet Safaris.
Gourmet Safaris
Tel: +61 2 8969 6555
E: [email protected]
website