The best Halloween cookbooks to keep your stomach horrifyingly satisfied this holiday season. From cute Disney Halloween through to a Zombie apocalypse. Fancy cakes, treats to avoid tricks, and dinner parties are all sorted.
I have rounded up 59 of the best Halloween recipe books I could find. I do have a couple of personal favourites. Christine McConnell's Deceptive Desserts is one. Have you ever watched her Netflix show Curious Creations, she has great ideas and is very talented.
One book not released yet, but I have just pre-ordered a copy on Amazon, is the Official Alien Cookbook. I'm probably a little too excited about getting my hands on this one!
Hope you love our carefully curated list. Of course don't forget to check out my Halloween recipes as well!
Sara xxx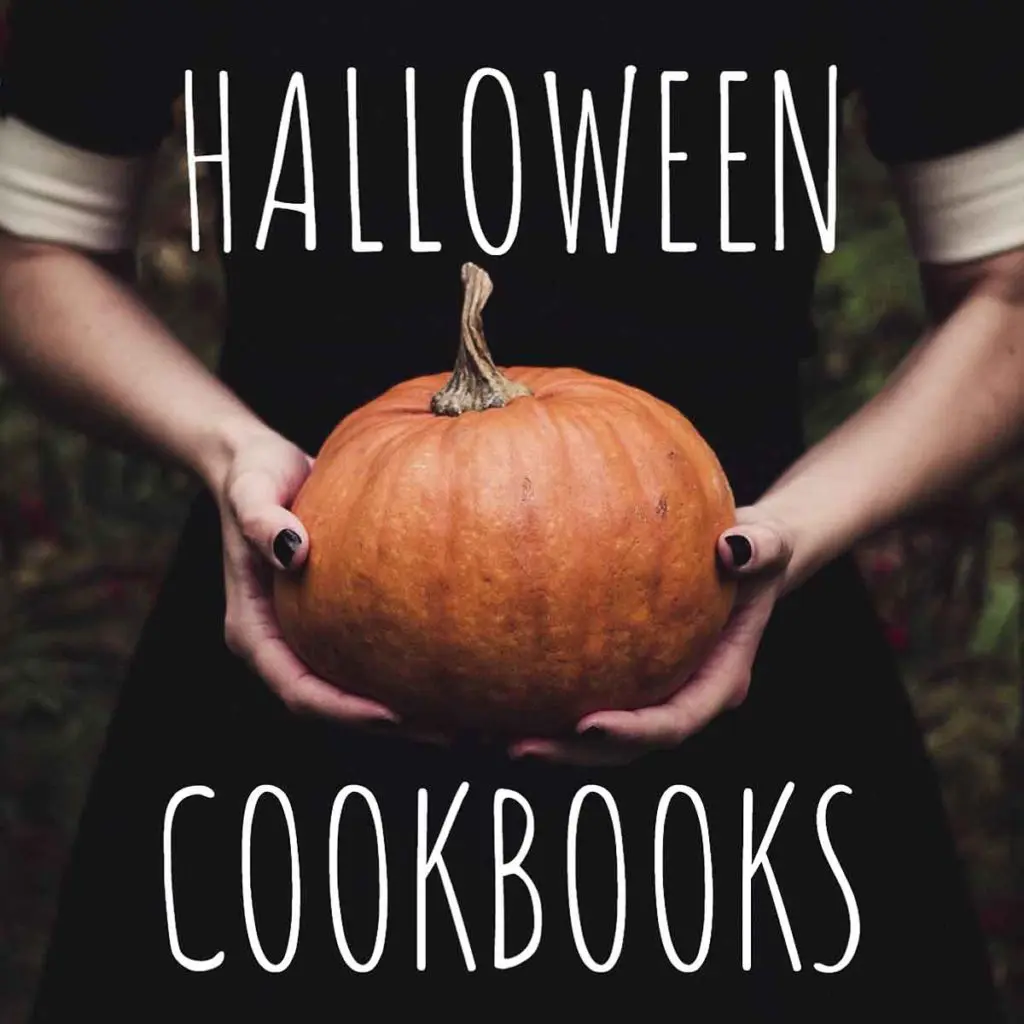 Halloween Dessert Cookbooks
Candy isn't the only sweet thing about Halloween, there are the sinfully delicious desserts and cakes too. From creepily cute to creatively horrific!
If you have only one Halloween dessert cookbook in your library it should be Christine McConnell's Deceptive Desserts. The Mistress of the Macabre takes her inspiration from the likes of Tim Burton, Wes Craven, Alfred Hitchcock, and Vincent Price, mixing in a dash of Stepford Wife.
Trick or Treat
Below is a great collection of all rounder recipe books for Halloween treats. Perfect for kid's parties, that includes big kids too!
Harry Potter
Witches, Wizards and Harry Potter fans will have fun with these cookbooks. Not only at Halloween but all year round.
Horror and HP Lovecraft
For the lovers of HP Lovecraft's Cthulhu Mythos and gory horror, look no further! The Necronomnomnom has a place in our household and I can say it is superbly written with great recipes.
Movies and TV
Planning that horror movie binge? Why not whip some themed nibbles to much on? I know next time I sit down for an Alien marathon I'll be making some themed deliciousness from the Official Alien Cookbook!
Paranormal
When things go bump in the night and you can't sleep why not cook? What could go wrong?
Tim Burton
Vampire
A "fangtastic' collection of vampire cookbooks for Halloween. Some bloody tasty treats no matter if you are into the Vampire Diaries, Twilight, or just an ol' Count Dracula fan.
Zombies
Zombie must eat brains........ From cute treats to surviving a zombie apocalypse. If anything 2020 has taught us, "The Art of Eating Through a Zombie Apocalypse" may actually be an essential survival guide. I wonder if it covers toilet paper too?
The Walking Dead
I know that the Walking Dead falls both under movies/tv and zombies. But it really deserves a section all to itself. How cute is the "Walking Bread" cookbook!?