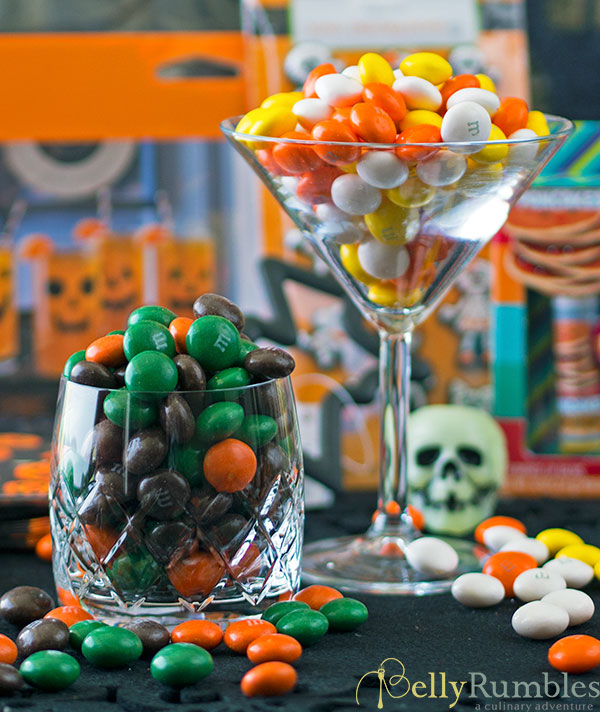 Oh I am a neglectful bitch. Not one blog post in the past three weeks. But if you're reading this, then you're truly a loyal reader, who has it in their hearts to forgive my abandonment of Belly Rumbles. Not a regular reader? Then you're obviously here for the Halloween goodies giveaway, and welcome!
You may have seen my escapades in social media over the past few. I was in the USA visiting some amazing out of the way places, as well as Chicago and New York. Driving in Manhattan was, let's say, an experience I never want to repeat. It would make a great Halloween activity, spine tingling scary and white knuckle generating.
While we are embracing Spring, our American cousins are embracing Fall (or as we know it Autumn). For the first time I actually understand why they call it fall. I had the pleasure of walking under a tree as it shook off its browned leaves all over me.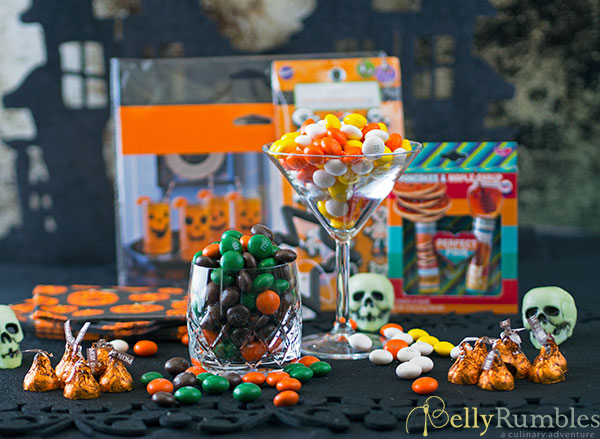 Actually they seem to get a little 'Fall crazy'. Visit the shops and you will see aisles of fake autumn leaves, pumpkins and other 'fall like' decorations. It reminds me of an autumnal version of Christmas. There are things to put out in your front garden, hang on your front door and seasonally decorate your house. This Aussie girl doesn't quite understand the passion, but hey, each to their own and they seem to have fun with it.
Alongside the Fall decorations are a slew of Halloween ones. Oh how they also love this spooky festival. Again, we Aussies don't embrace Halloween in the same way. We are slowly starting to celebrate it a little more, but nowhere to the same capacity.
The shops have the most amazing collection of Halloween paraphernalia on offer. It's hard to fathom the range, and I really was like a kid in a candy store, it was really awesome! Adult costumes abound, you could dress up as a giant whoopee cushions, or M&M, and you could even pick up a hot dog costume all at staggering reasonable prices.
There are decorations for miles. With such a vast range hosting a party would be a breeze. Then there is the seasonal candy that floods the shops. The usual popular brands in flavours like caramel apple, candy corn, pumpkin. Candy shaped like ghosts, pumpkins etc, the variety was mind-boggling.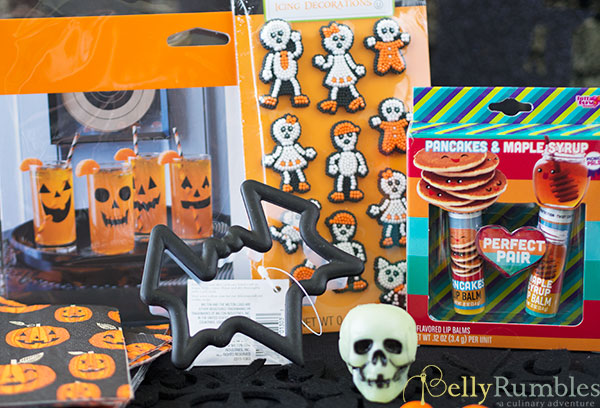 As a way of apologies to my readers I have brought home some of these goodies to share with you. I have made up two prize packs consisting of the following;
1 x Pumpkin Spice Hershey's Kisses (283g bag)
1 x White Chocolate Candy Corn M&Ms (280g bag)
1 x Pumpkin Spice M&Ms (280g bag)
1 x Cupcake Skeleton Icing Decorations packet
1 x Bat Cookie Cutter
1 x 16 pcs Spooky Beverage Clings packet (to be used on drink glasses)
1 x Jack-o'-lantern Cocktail Napkins packet
1 x Pancake Lip Balm & 1 x Maple Syrup Lip Balm (not spooky but seriously cute)
One pack will one will be given away to those that leave a comment below. Just let me know what spooky Halloween recipe you love.
The other pack will be given away on Instagram. All you need to do is jump by my IG account, become a follower, share the giveaway photo and answer the same question as above on your profile. Make sure to tag me in so I know you have entered.
You are more than welcome to enter both ways for a chance to win, and as many times as you like.   Winner will be chosen by Belly Rumbles' resident stomach, Josh, who will choose the two recipe ideas he finds the most spookily creative and tasty.
Competition closes midnight Sydney time on Friday 10th October and the winner will be announced on the Belly Rumbles Facebook page Monday 13th October. Giveaway is only open to those with an Australian postal address.
Good luck!
Sara xxx
This is a Belly Rumbles sponsored giveaway