Sydney really does host some amazing events.  I feel blessed to live in such an artistic and culturally diverse city.  Opera may not be everybody's cup of tea, but let me take your mind away from whatever preconceptions you may have.  All operas are not created equally.
The opera of choice for this year's Handa Opera on Sydney Harbour is Carmen.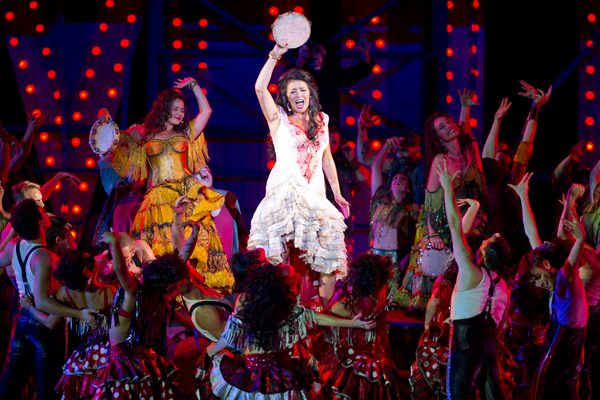 Ariya Sawadivong (Fraquita), Milijana Nikolic (Carmen) & Tania Ferris (Mercedes) in HOSH – Carmen 2013. Photo by James Morgan
Carmen is a tragic love story set in Seville.  A naive solider, Don Jose falls in love with the fiery and beautiful gypsy Carmen.  Don Jose abandons his childhood sweetheart for the lusty Carmen who them dumps like a lead balloon for a glamorous toreador.  Love, lust, betrayal and death, accompany this with vibrant colours, catchy music, amazing voices, entertaining choreography and fireworks, who could ask for more?  Oh wait, there is more.  You get to watch this all from the historic Fleet Steps in the Sydney Royal Botanic Garden overlooking the Sydney Harbour Bridge and iconic Opera House.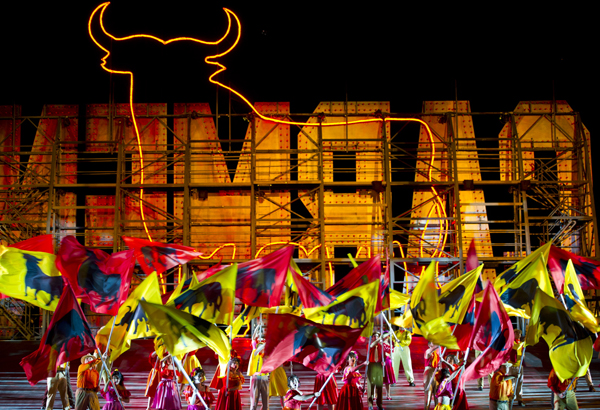 Dancers in Handa Opera on Sydney Harbour – Carmen 2013. Photo by James Morgan
You may think you don't know this opera by French composer Georges Bizet, but as soon as the orchestra fires up, a wave of recognition will wash over you.  Even though this is opera is in French (subtitled so you can follow on), you will recognise the Toreador's Song from Act 2 instantly, amongst other songs, don't be surprised if you find yourself humming along.
Visiting Handa Opera on Sydney Harbour is a true experience.  You are whisked away to Spain for the duration of your visit, well except for the stunning view of the Opera House and Bridge.
I was invited to attend Carmen courtesy of Opera Australia and had the opportunity to have a little glimpse backstage as well.  Come walk with me dear readers as I share my evening with Carmen.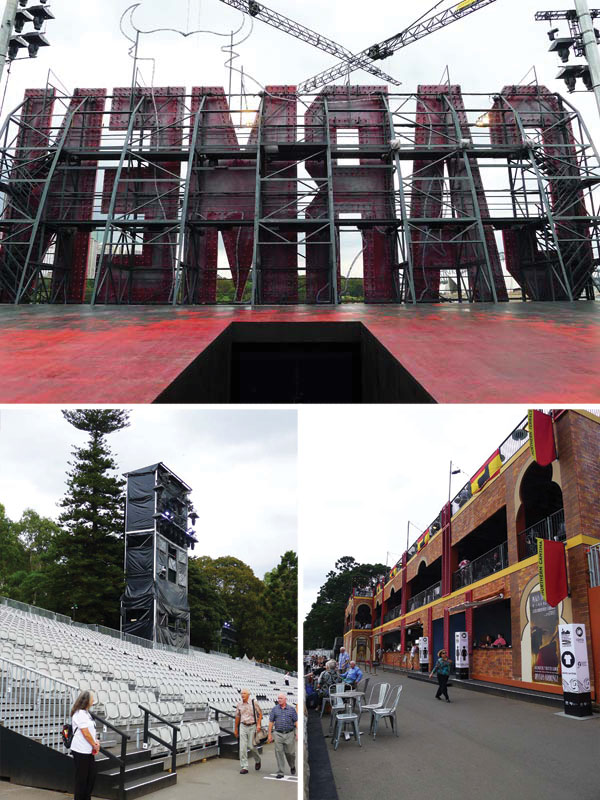 The stage, grandstand and surrounding buildings are all built from scratch over a three week period.  Quite an amazing feat.  Once Carmen has finished everything will be removed again reverting this historic site back to its original state.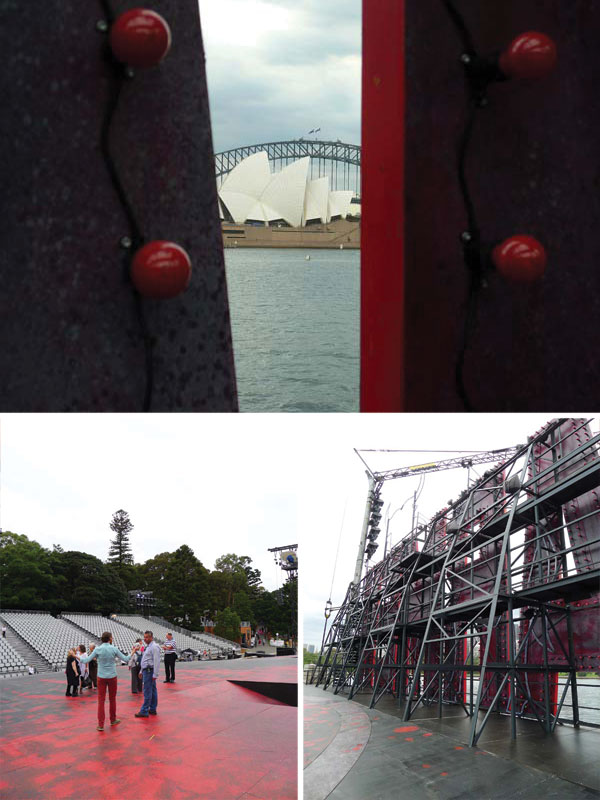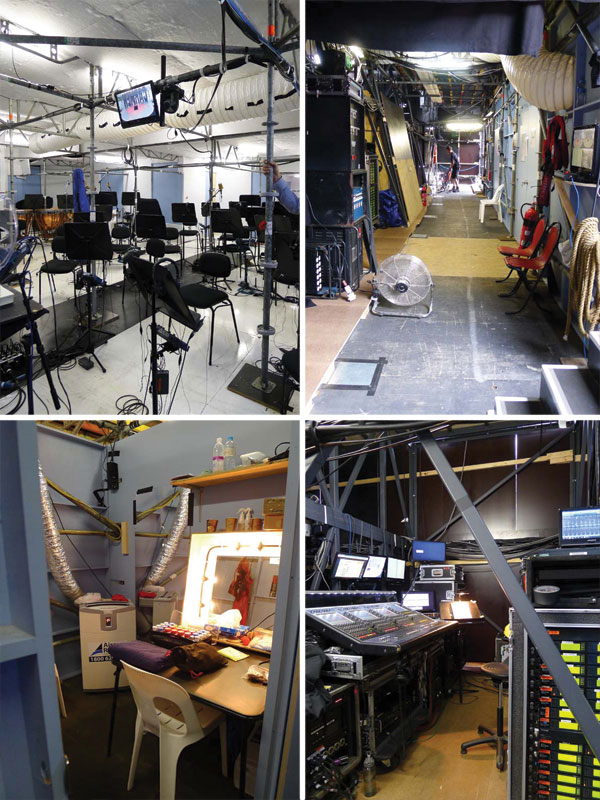 The stage is built over the waters of Sydney Harbour.  You really don't appreciate how large this stage is until you stand on top of it.  As always, it is what the audience can't see, what happens behind the scenes, that is really interesting.  When you look at the stage for Carmen, there is a whole world underneath it.  The leading roles have their dressing rooms under there.  The orchestra has its own air-conditioned room.  Props, sound equipment, storage areas, every space is filled and used.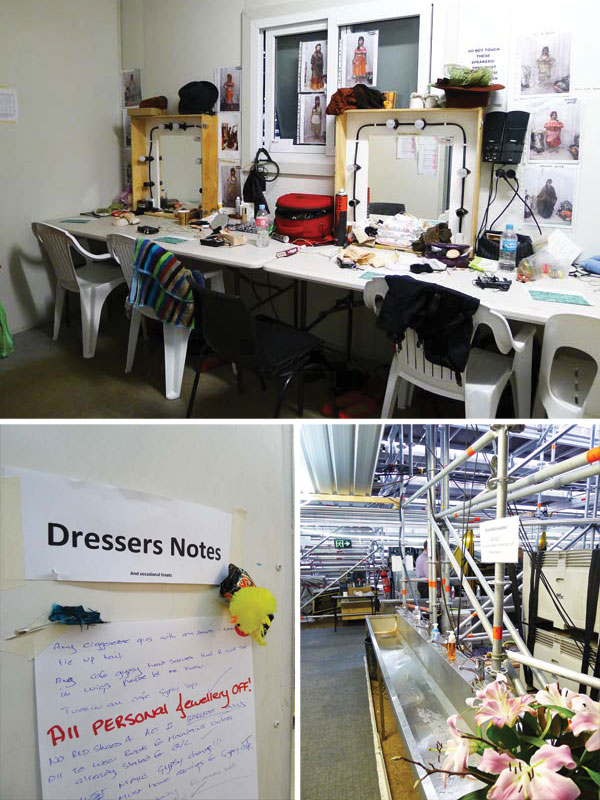 When you are sitting in the stands, there is also a whole world under your bottom.  More dressing rooms, costumes, props and more storage.
Fresh Catering are behind the abundant choice of food and beverages for your pre-show and intermission satisfaction.
The Northern Terrace:  Experience the Opera House and Harbour Bridge from a new perspective, a truly unique dining experience.  On offer is a broad range of a'la minute Spanish dining share plates, a specialty paella food station and a fabulous range of sweet and savoury desserts.
The Southern Terrace:  Cosy outdoor counter dining.  Empanadas, a range of salads, sweet tarts and other dessert options.
The Northern Cantina:  A bustling ground level bar by the waterside.   Bocadillos & ensaladas, gourmet grilled sandwiches, fresh salads, as well as sweet and savoury treats.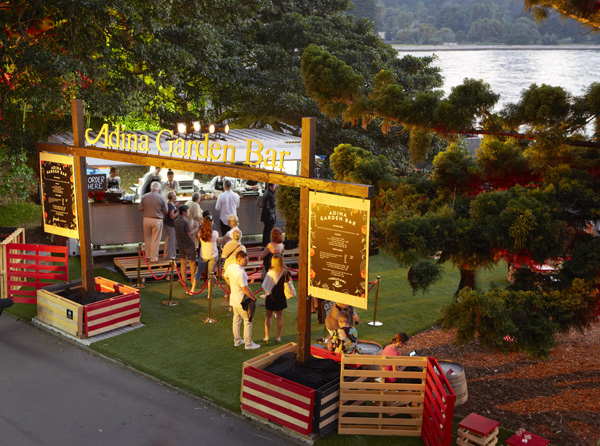 Adina Garden Bar.  Photo Keith Saunders
The Adina Lounge:  BBQ lovers will be well served at The Garden Bar, with a simple Spanish BBQ featuring spicy chorizo and accompaniments.
Sparkling Wine Bars:  Oysters, brioche rolls and nibbles.
Alternatively, for something a little more special you can purchase a pre-show dining package at the Platinum Lounge.  The Platinum Lounge is an exclusive dining area with incredible views of Sydney Harbour.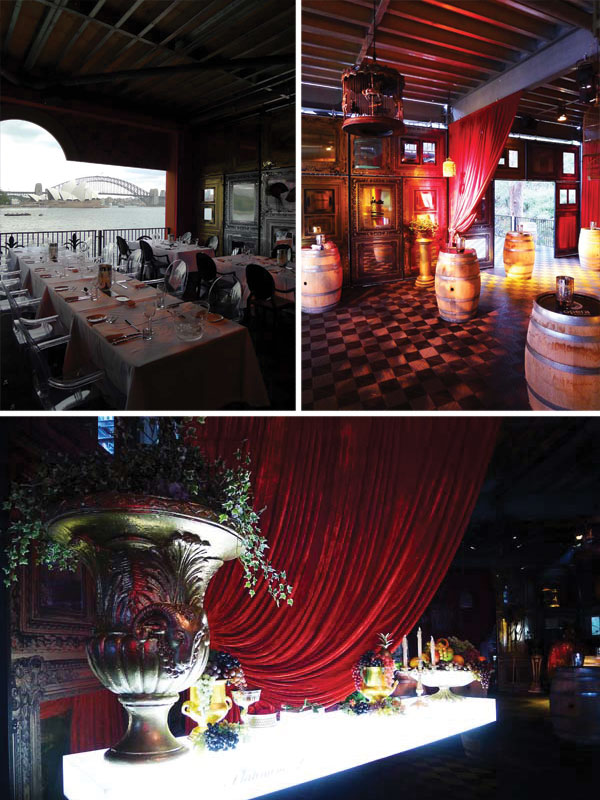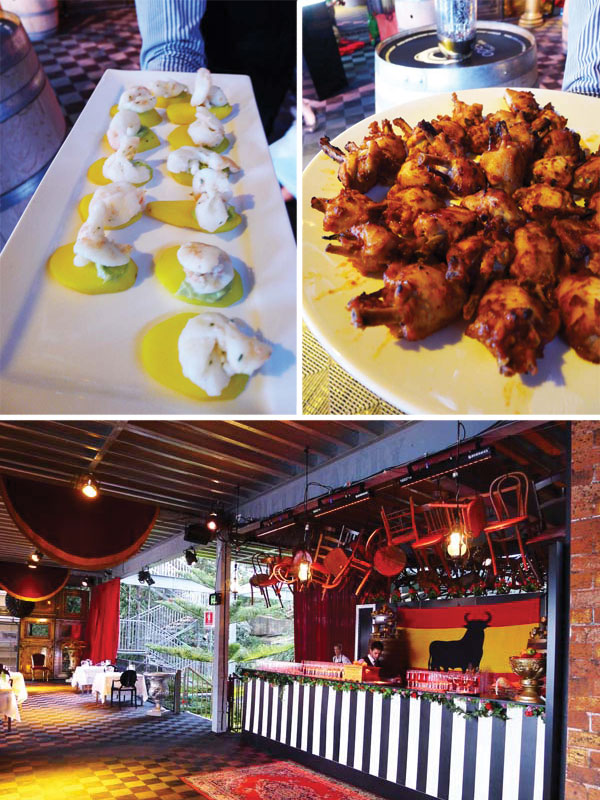 There are two packages available.  Fiesta Dinner Package (from $414) which includes your ticket to Carmen, pre-performance three course meal, interval drinks & tapas and a program.  Flamenco Tapas Package (from $314) which includes your ticket to Carmen, pre-performance drinks and tapas, interval drink & tapas and a program.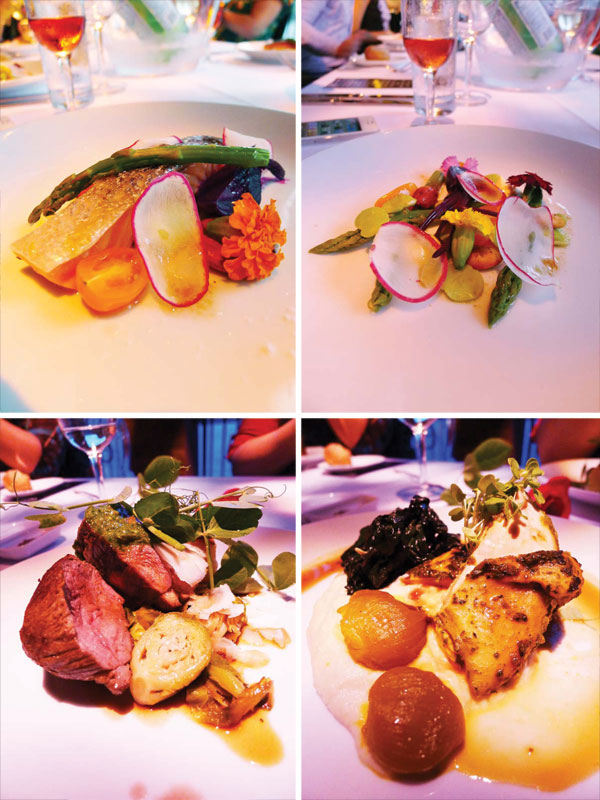 Top:  Entree, Confit salmon with a salad of broad beans, spiced almonds & horseradish crème with asparagus & flowers.  Heirloom tomato salad with broad beans, spiced almonds & horseradish crème with asparagus & flowers.
Bottom:  Main, Pyrenees lamb rump with potato catalana, roasted brussel sprouts with mojo sauce & shaved manchego.  Roasted organic chicken in green chermoula with saffron braised shallots celeriac puree & tarragon jus.  Not pictured, Wild mushroom & pea paella cakes with roasted brussel sprouts, mojo sauce & shaved pecorino.
For dessert there is a choice of Chocolate & orange tart with hazelnut praline or Seasonal fruit plate with kaffir lime syrup & orange sorbet.  Or alternatively there is a selection of Spanish cheese with quince, muscatels & crackers.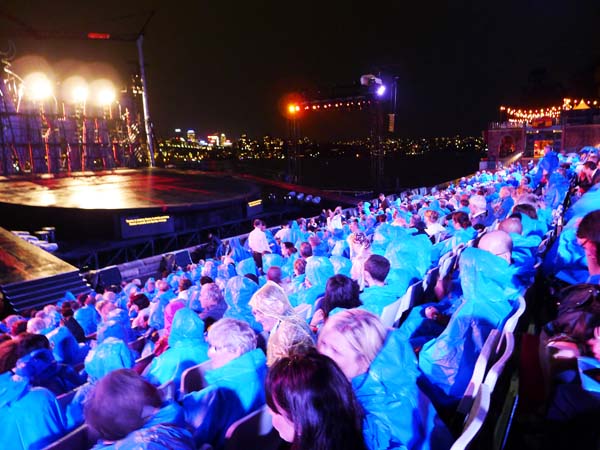 All going well you will have a brilliant, clear evening.  You may wonder what happens if it rains, as it is an outdoor event.  In short you will end up sitting in a sea of blue ponchos, staying surprisingly dry, although a little uncomfortable.  Trust me, you won't be paying too much attention to the rain while you are mesmerised by the colour, theatrics and music of Carmen.  Plus there is the added bonus of fireworks!
Handa Opera on Sydney Harbour is currently running until Friday 12th April.  Tickets for the performance and meal packages can be made online , by phone 02 9318 8300 or in person at The Opera Centre or your nearest Ticketmaster outlet.
Sara xxx
Belly Rumbles attended Carmen & the Fiesta Dinner care of Opera Australia and Fresh Catering.
Leading photo:  Kate Wormald in Handa Opera on Sydney Harbour – Carmen 2013 Photo by James Morgan