Hilton Hotel Auckland is my favourite Auckland hotel. I'm stating upfront, this is not a paid post, nor was I on a freebie during my stay. I was, and have been many times in the past, a paying guest of the Hilton Hotel Auckland.
You could say I am a raving fan.
There aren't many five star hotels in Auckland. For a very long time the Hilton Hotel was the only five star. This made it incredibly easy to pick up a cheap mystery hotel deal on various hotel booking sites. If it said it was a five star hotel near the Viaduct, then you knew without a doubt it was the Hilton.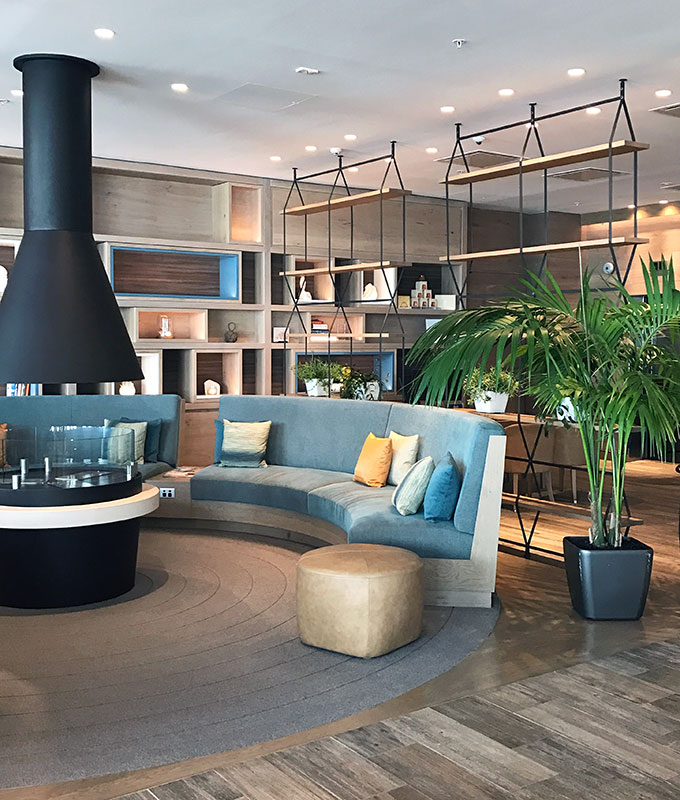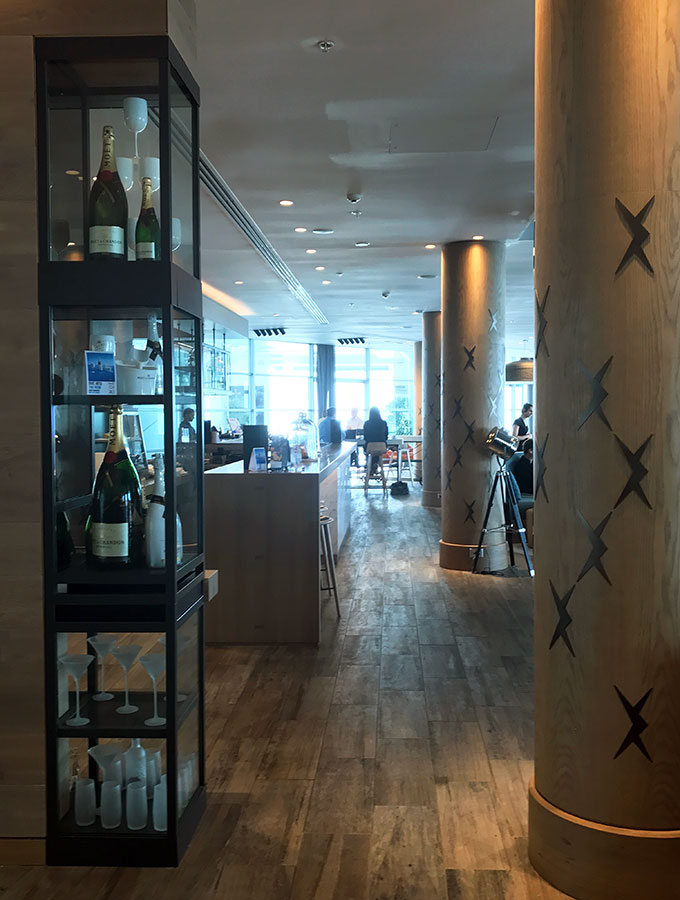 In the past I have booked many people in on a mystery deal, including myself. I have nabbed a room for as little as NZ$180/night. Which if you know Auckland hotel rates, for a five star, is a steal.
Sadly those days have gone, and I never see these kinds of deals around for the Hilton any more. As a Hilton Honors (HH) member I found for my most recent stay the best deal was through the HH website.
For the first part of my stay in Auckland I was at the Rydges up the road as the Hilton Hotel was completely booked out. My last remaining couple of days I relocated to the Hilton.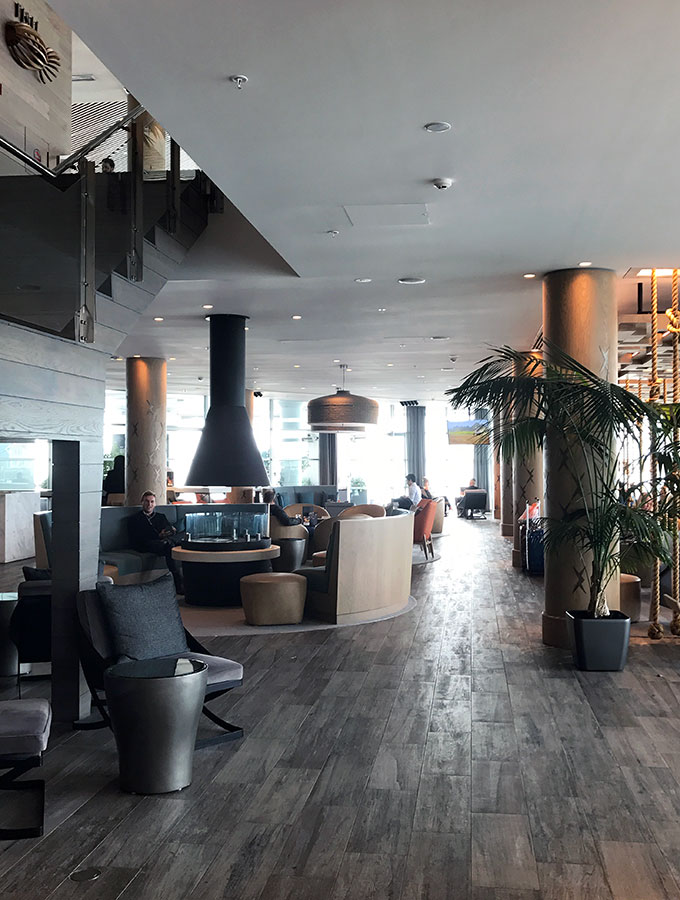 I arrived early (9am) and was greeted by the doorman and the porter. My bags whisked away and taken care of during my check in process. American readers will be happy to know that this isn't for the purpose of the porter collecting a tip, this just normal service.
The room wasn't ready, which was to be expected, as I knew they were at capacity the night before. I had plans to head over to Devenport for the morning, so this wasn't an issue. Staff advised they would ring me as soon as my room was ready. Off I went to Devenport. True to their word, I had a call just before midday to let me know my room was ready and my bags had been taken up.
Having booked through the HH website I received an email 24 hours before inviting me to choose my room and check in. They will allocate you a room, but like choosing you seat on a plane, there will be an active map to allow you to change your room if you would like.
I had booked a Deluxe Harbour View Plus room, and for some reason they had booked me in on level 2. The Hilton Hotel Auckland is what I regard as a low rise hotel, around six levels, but even then I like to stay on the higher floors. On looking there were rooms available higher up, but something in my gut told me to say put on level 2, so I did.
My room was number 205. This is the room you want to book!
I'm so happy that I didn't change, I discovered that my room had an amazingly large balcony. It would have to be the biggest hotel room balcony in Auckland, if not anywhere! It was truly massive! I could have quite easily hosted a comfortable cocktail party for 100 people in the space. A shame it was raining my entire stay.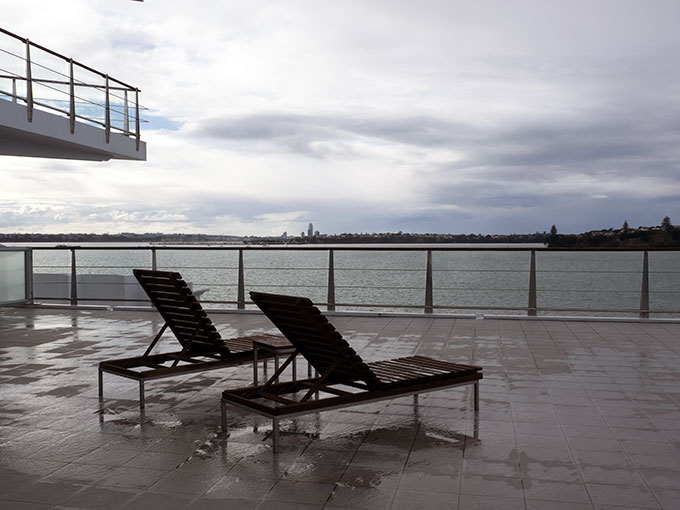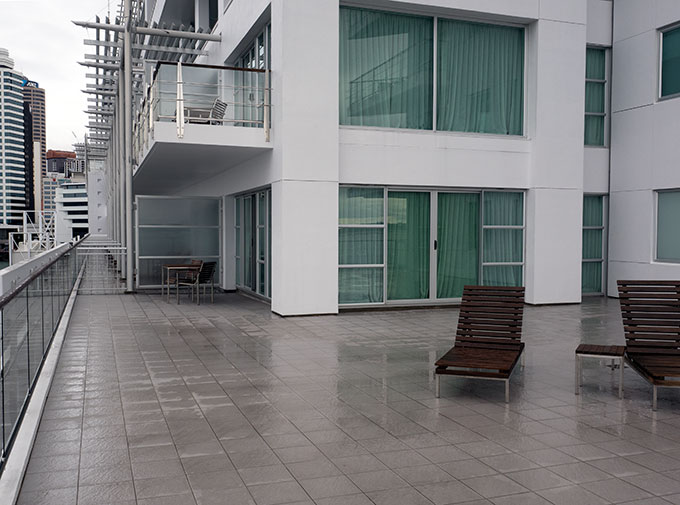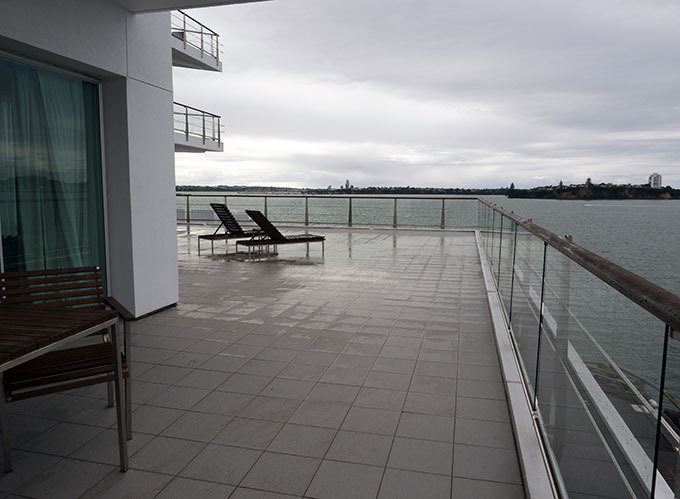 The views from the balcony were stunning both day and night.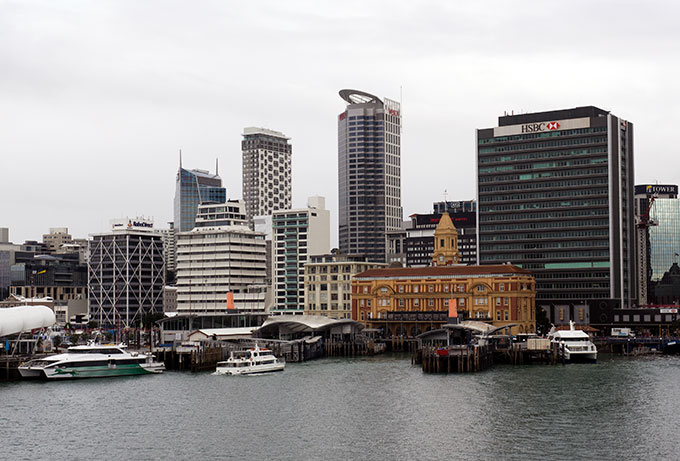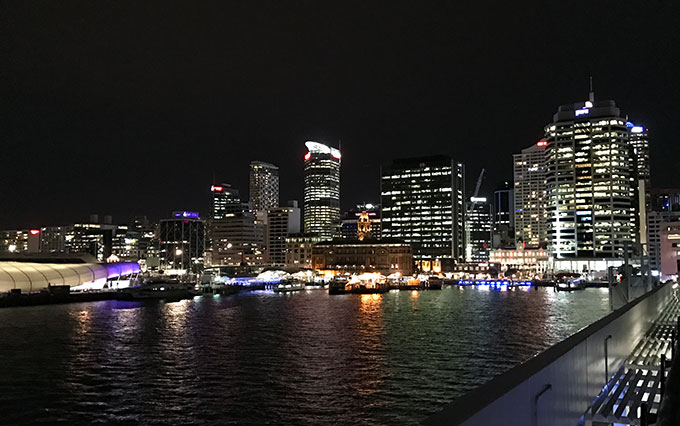 The balcony size was impressive, as was the room itself. Large, bright and airy corner room, with full length windows/sliding doors across two walls.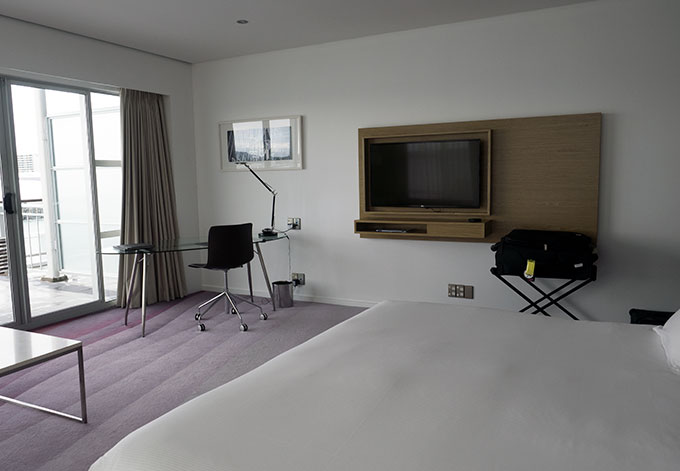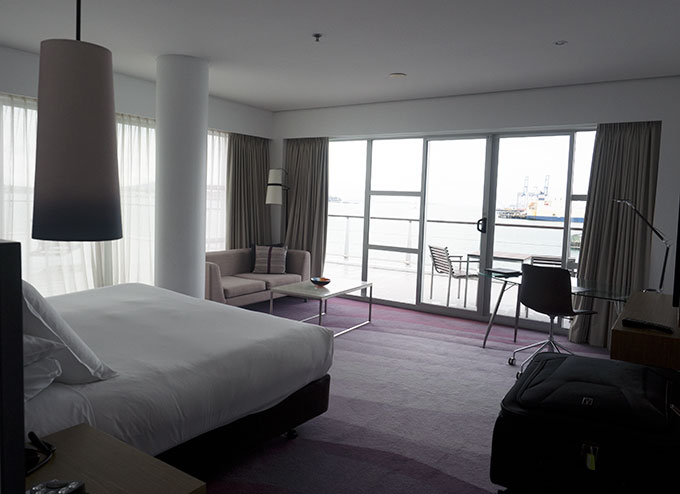 As with all the rooms at Hilton Hotel Auckland there was a work desk and wifi (free for HH members). There was a lounge, coffee table, and large TV with DVD.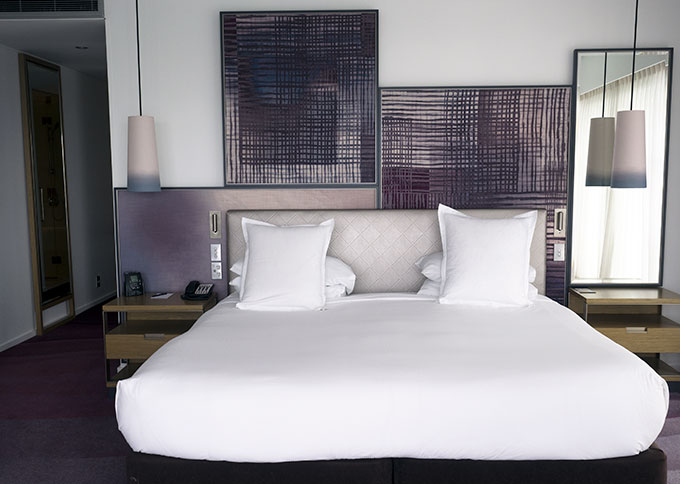 Plus a massive king size bed.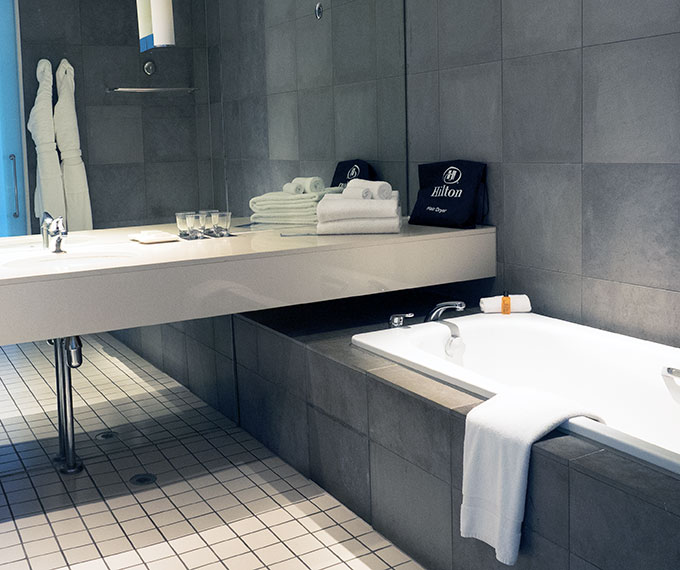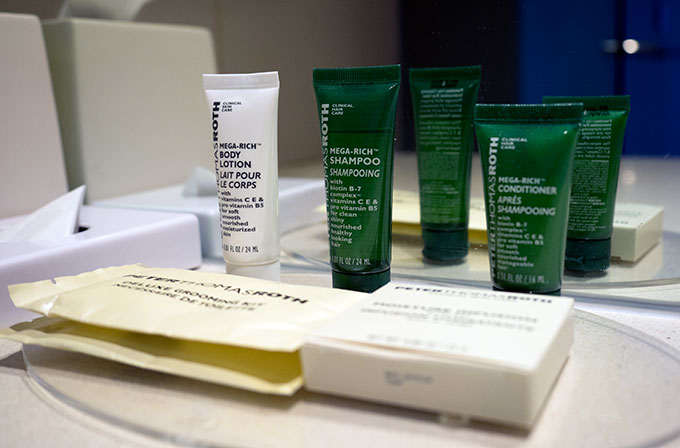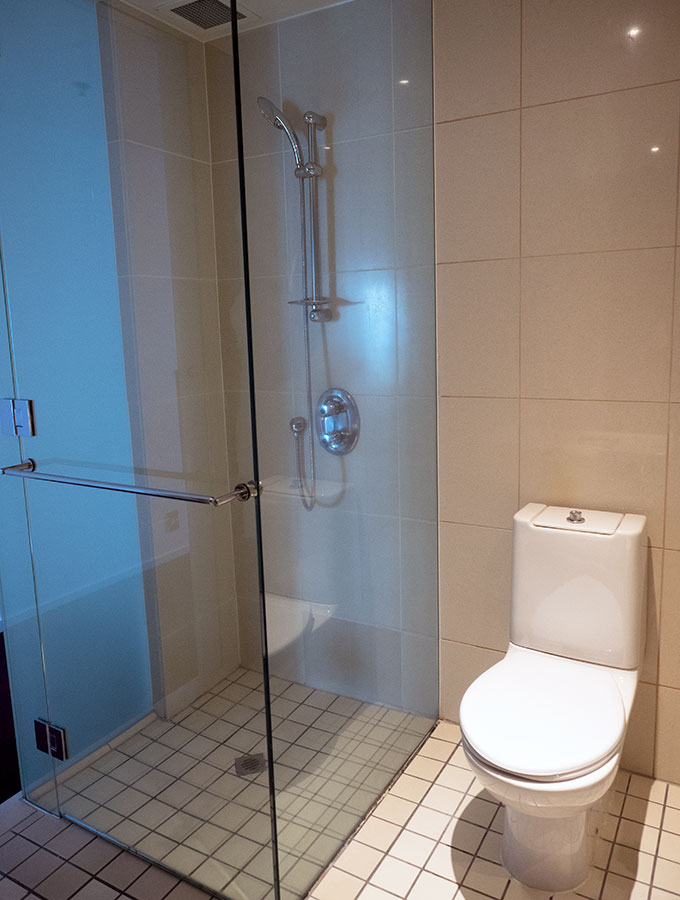 A large bathroom, with a decent size shower, full size bath and granite vanity. Of course all the amenities that you need for a stay away from home, toiletries, hairdryer, plush bathrobe and slippers.
It is the little things that can impress me the most. The bathroom has a pull out line above the bath. This is missing from so many five star hotels, as they assume that you will use the laundry service (or want you to). Sometimes, you just want to wash something by hand, or hang something up to dry for whatever reason. A single clothesline in the bathroom is a big tick in my books.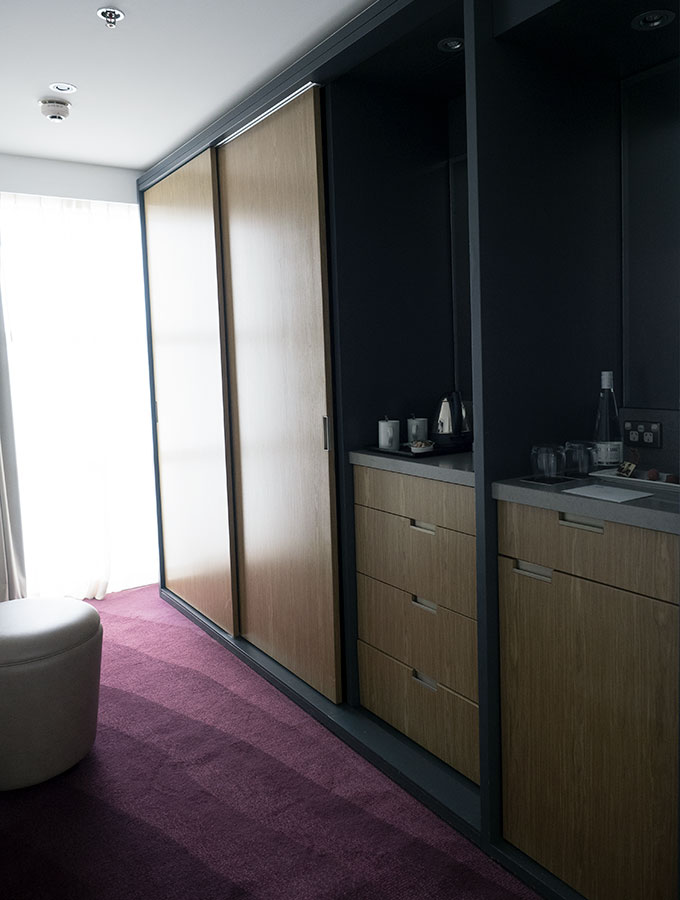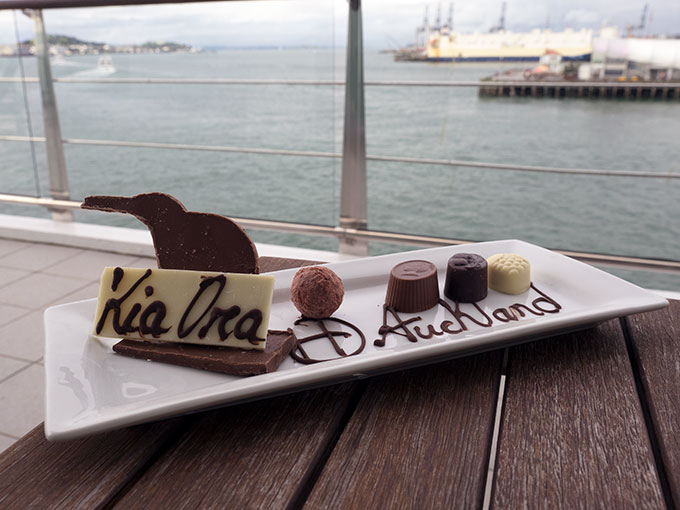 The separate large dressing area, with full length window, took me by surprise. It was quite large with a wardrobe, also housing the mini bar and associated bit and bods like the kettle. I moved the luggage rack and my bag in there after I had finished taking photos.
This is where the Hilton staff had left me a welcome surprise, a plate of house made chocolates!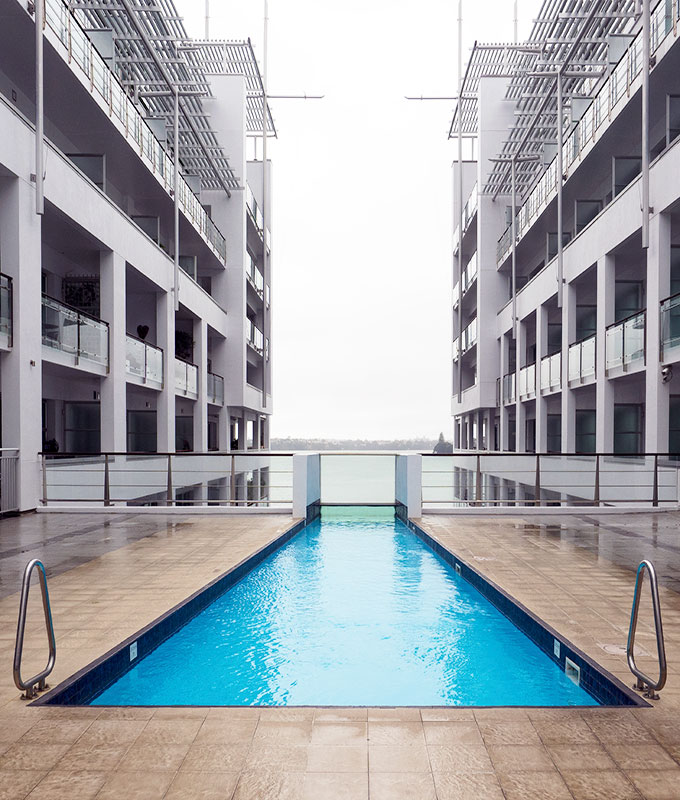 The pool has a great view with a glass end, making you feel like you are about to swim out onto the wharf. There are a few deck chairs to laze around on (out of sight under cover as it was raining), but it's not really a pool that entices me to hang around. I can confirm that it does the trick on those hot summer days. It's also a great length for laps.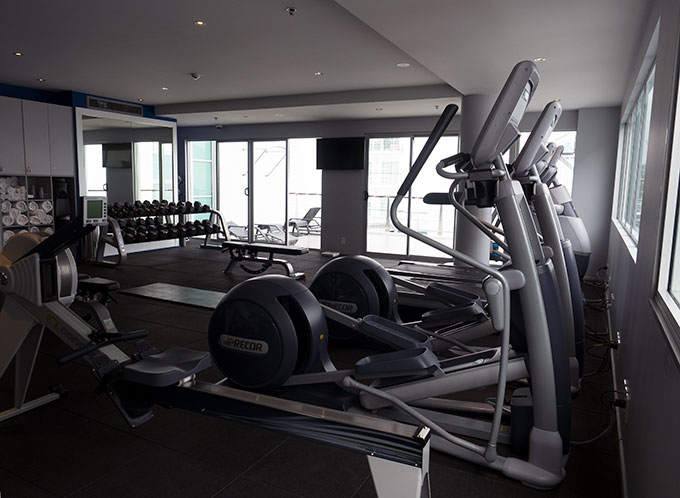 After the gym? Then you will find one. Hard to miss as you walk through it to get to the pool.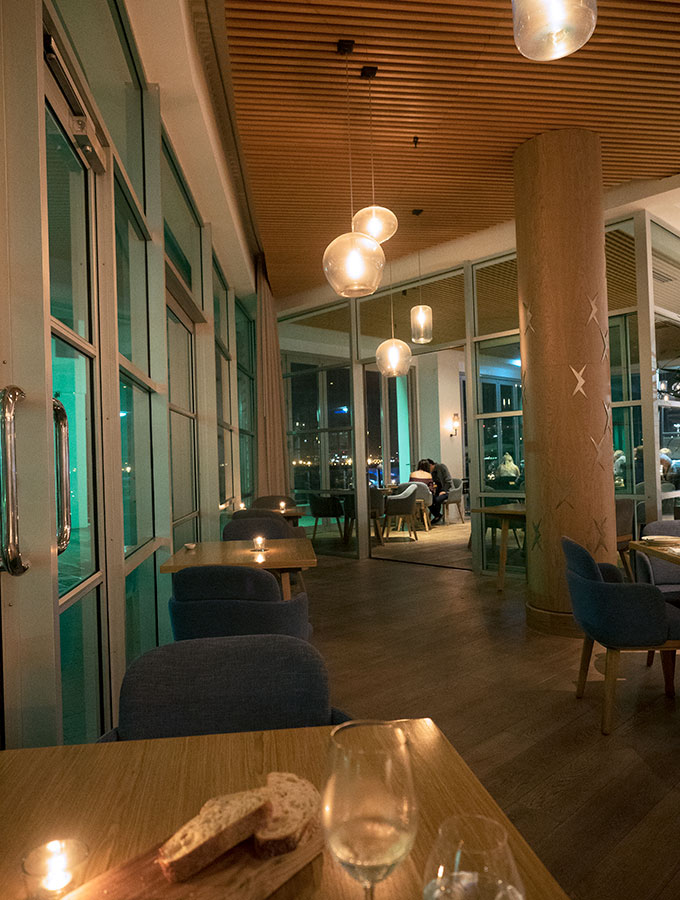 There are two dining options at the Hilton Hotel Auckland. Fish is their main restaurant, open from Breakfast till late. I didn't eat breakfast there during my stay. Instead opting for room service one morning, the other I left early for The Big Foody food tour around Auckland. I did dine at Fish one night, review coming soon.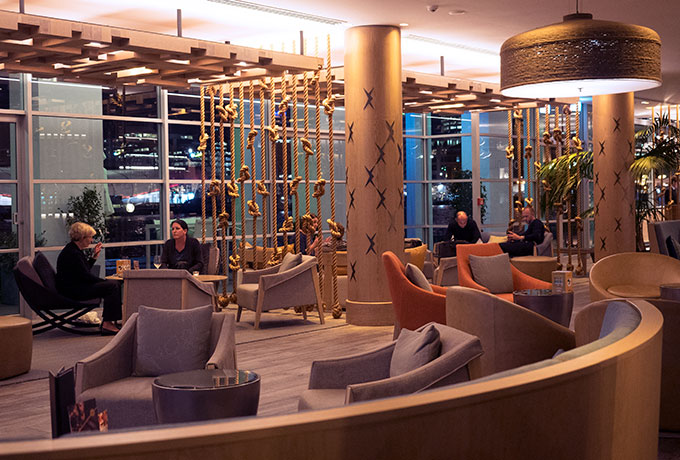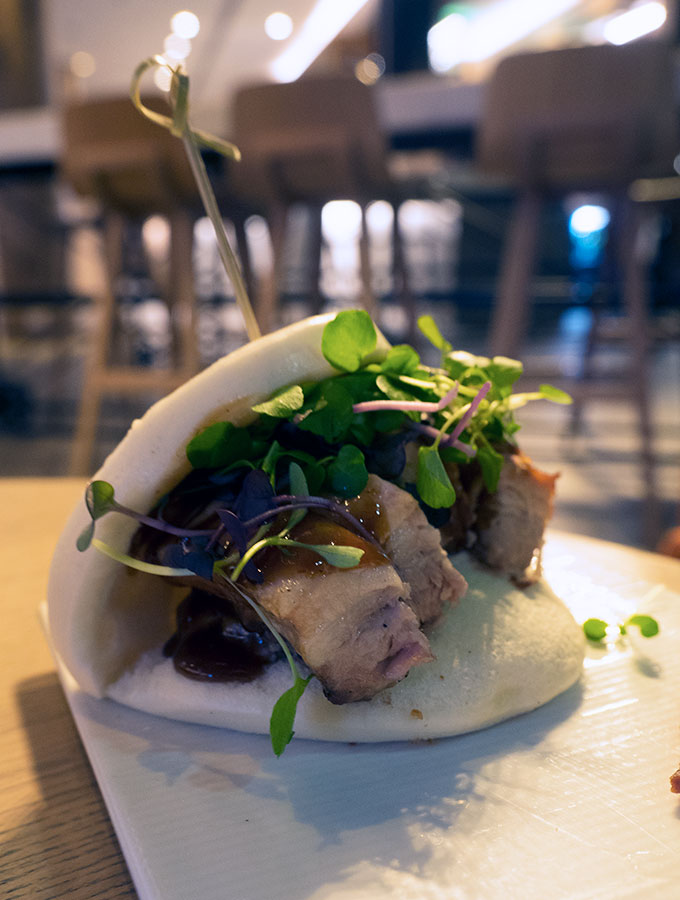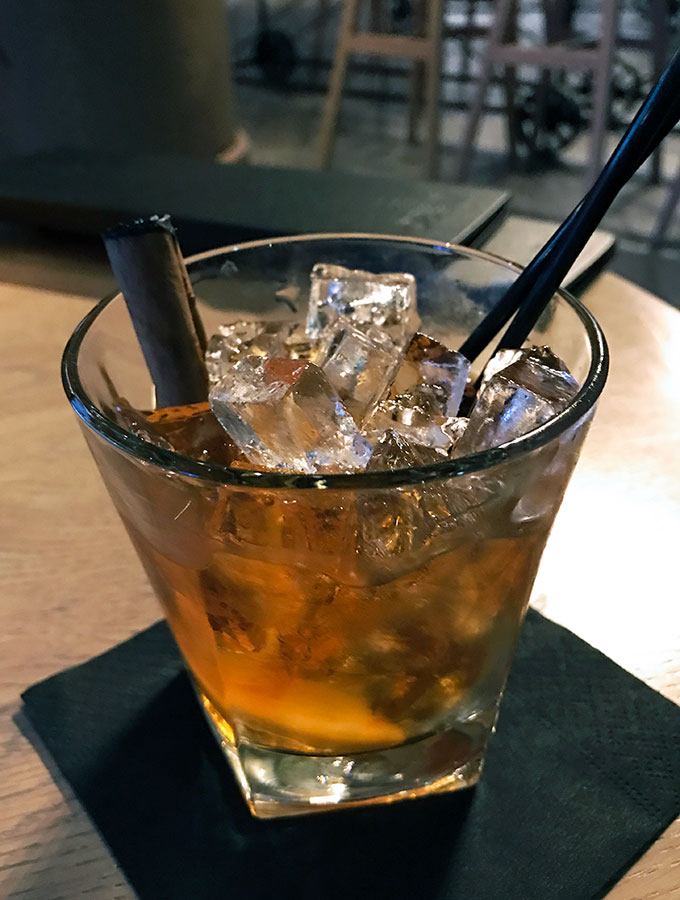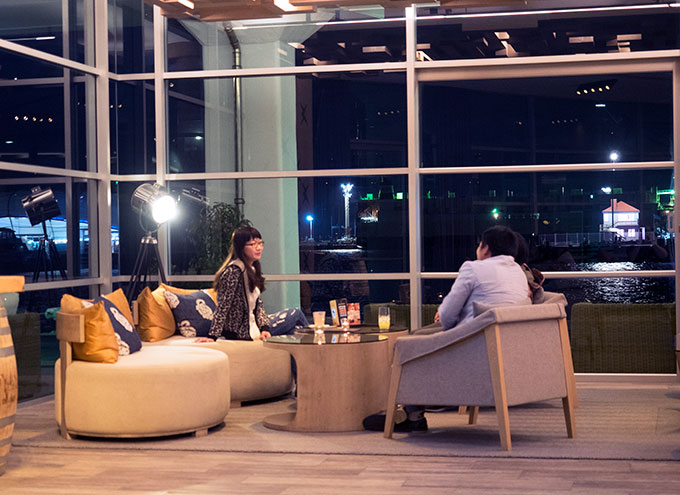 The other dining option is Bellini Bar. They have a vast cocktail list as well as wines and beers. There is also a bar menu, I took the opportunity of ordering crispy pork belly steamed Bun with Asian slaw and bean sauce. The crackling was served separately wedged between chopsticks. Clever idea as it retained its shattering crunch not being on the bun. The pork belly was juicy and tender, a great bun.
As mentioned I did have room service one morning. How could I not, my room was amazing! With horrid weather, check out time of 12pm and my Emirates flight not leaving until after 3pm, I decided to indulge with breakfast in bed on my last day.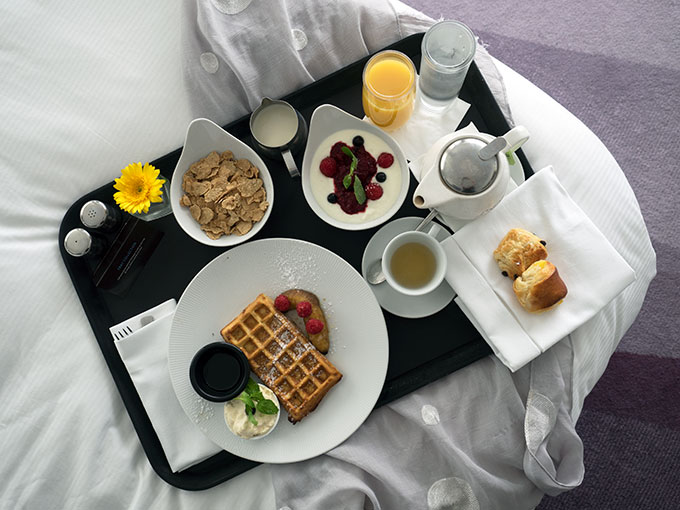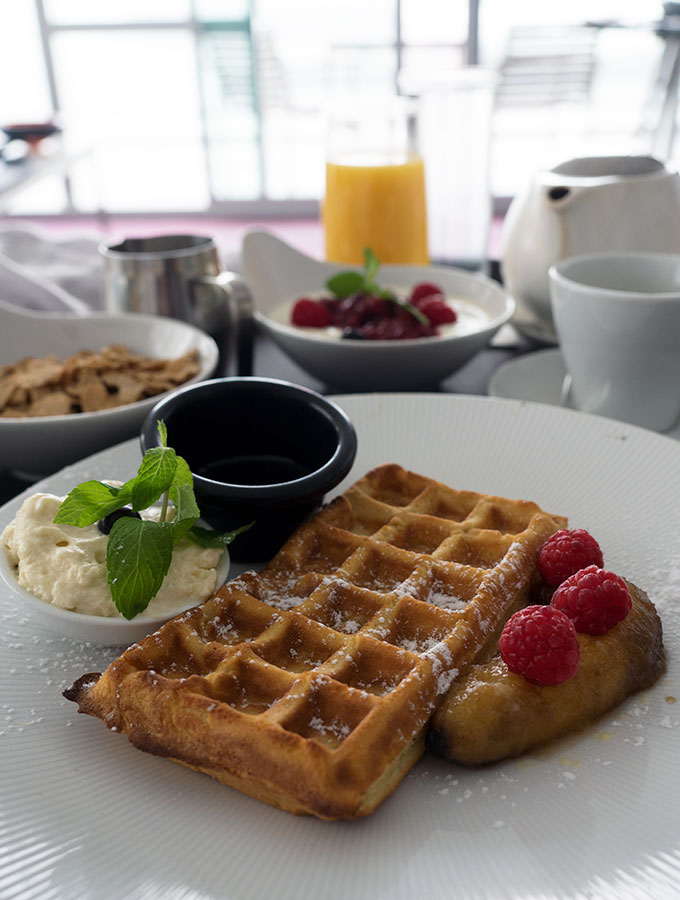 As well as an itemised menu there are two breakfast meal "plans" on the room service menu. A choice of either continental or a full breakfast, which allow you to pick and choose to a degree, and are pretty good value (for in room hotel dining). I went the whole hog, and the breakfast could have easily fed two people. I had orange juice, green tea, cereal, fruit & yoghurt, pastries and waffles. I normally would have gone savoury, but (hangs head) I thought the waffles would look better on Instagram. They were pretty tasty with caramelised banana.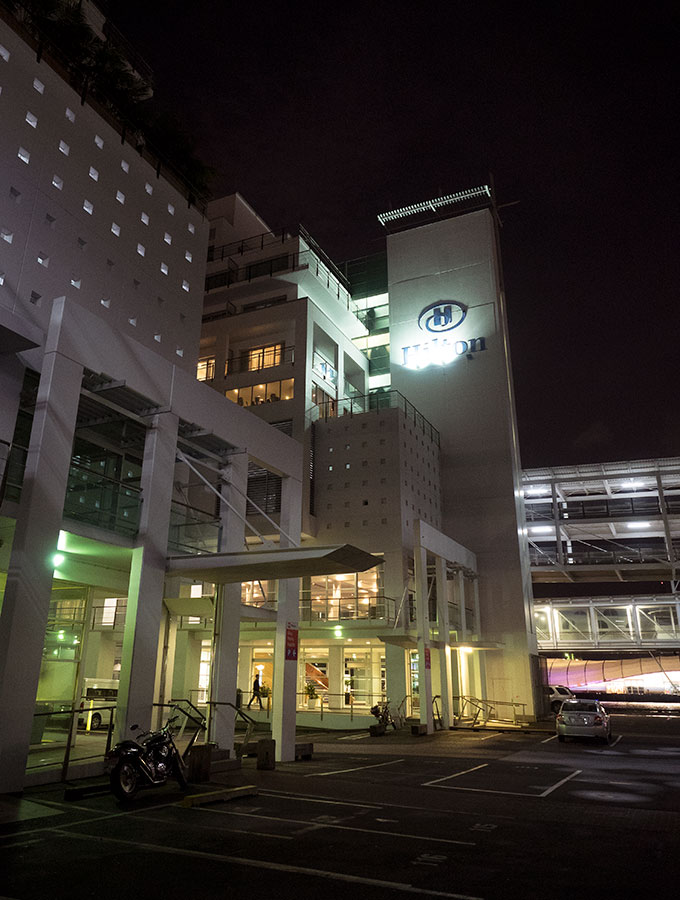 The Hilton Hotel Auckland is ideally situated on Princes Wharf. Princes Wharf is home to quite a few restaurants, bottle shop and convenience store. Plus a short stagger from one of my favourite small bars in Auckland, Coley & Punch.
It's a great location on Waitemata Harbour. A short stroll to most things, and the Auckland ferry service is the wharf opposite. Viaduct Harbour and Wynyard Quarter are also on your doorstep. And only a five minute walk to the Britomart.
It was a brilliant stay and I was actually sad to leave. I could have quite easily stayed another week.
Sara xxx
Hilton Hotel Auckland
Princes Wharf
147 Quay Street, Auckland, New Zealand
Tel: +64 9 978 2000
Website
Become a subscriber and don't miss a single delicious recipe, restaurant review or travel adventure.