I've never really given boutique hotels much thought. I generally stay in larger chain hotels, especially ones where I can earn Frequent Flyer points; I'm such a FF point whore! But it's not just that, I prefer to go about my business with as much anonymity and privacy as I desire. My recent stay at Hotel Lindrum made me realise that a good boutique hotel offers you this and more.
Hotel Lindrum is part of the M Gallery Collection, which is a Le Club Accor Hotel. This means hello FF points, my lovely friends. They also offer as much privacy as you desire. Of course if you want to stop and have a chat, need some help with anything, then the staff are there to assist. In a far more personal capacity than you can expect from a larger establishment.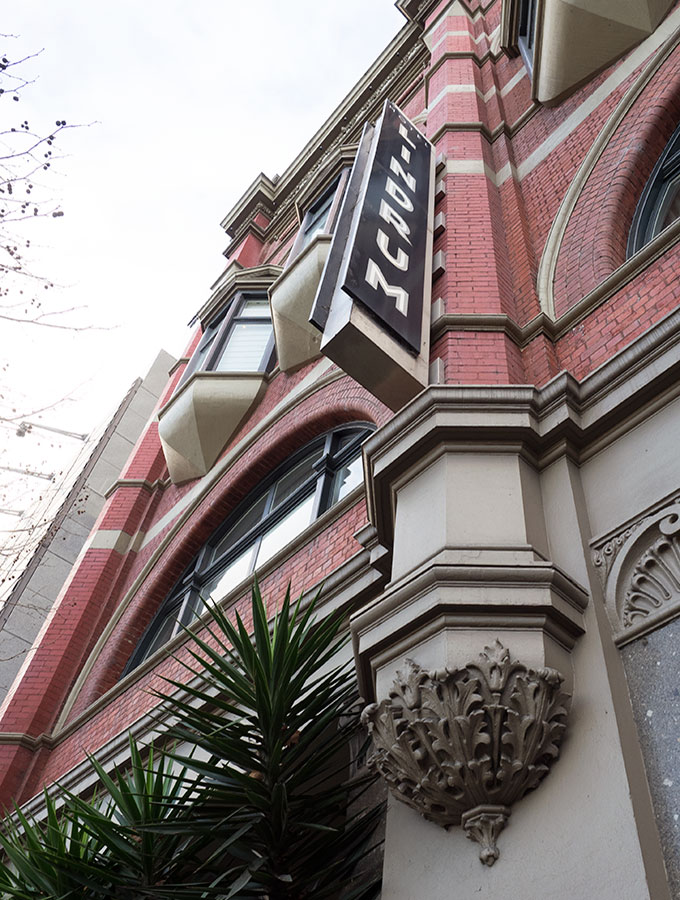 Situated a stone's throw away from Flinders Station, and surrounded by some of the best restaurants and bars in Melbourne, you can't go wrong with the location. It's probably a little too convenient to shopping as well. Quite easy to make far too many purchases, head back to the hotel, drop them off, and start all over again.
Before I visited Hotel Lindrum I was happy to hear from a few friends that it was a gorgeous hotel and I would love it, they were right. I stayed in a Junior Suite, which would be the perfect base for a weekend in Melbourne, or a home away from home if travelling for business.
As you can see there is ample space to move around. A lounge area to put your feet up in or hold a quick business meeting. A well appointed desk to work at that even has an international power adaptor. I discover that it is all about the small details at this hotel. A well stocked mini bar and snacks, a good T2 tea selection, even a bottle opener.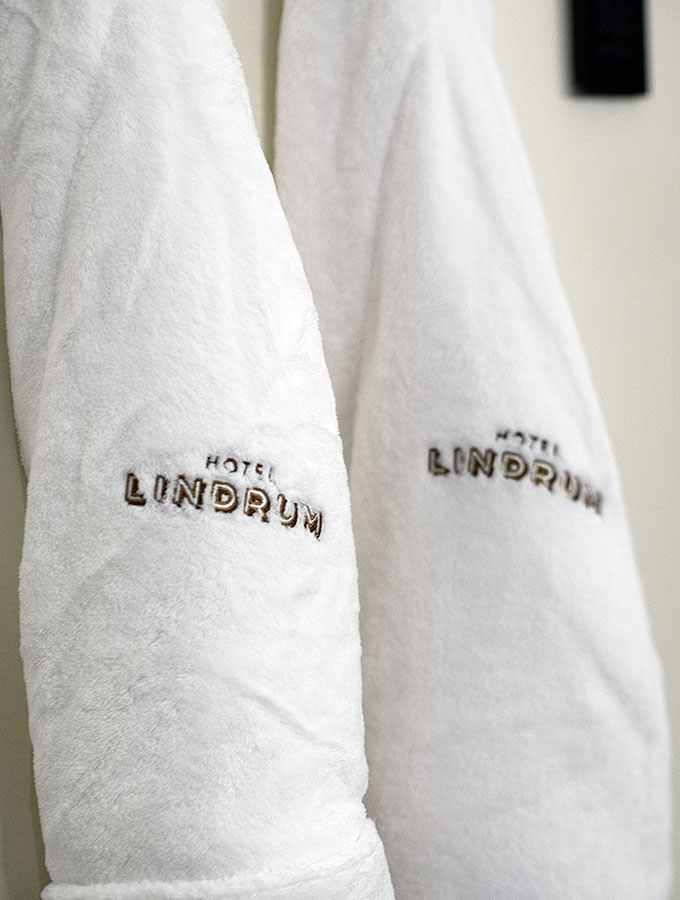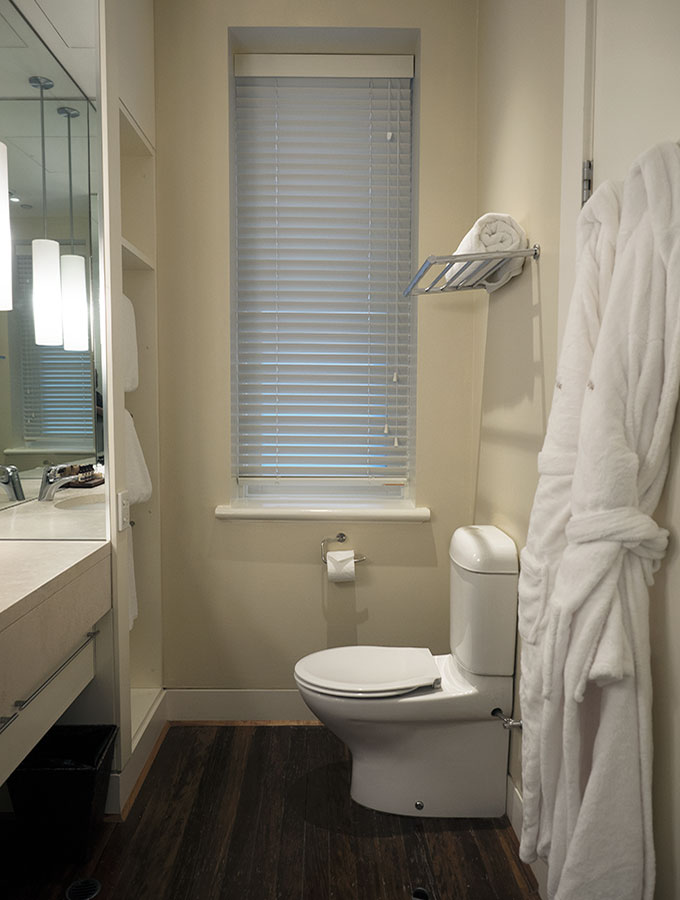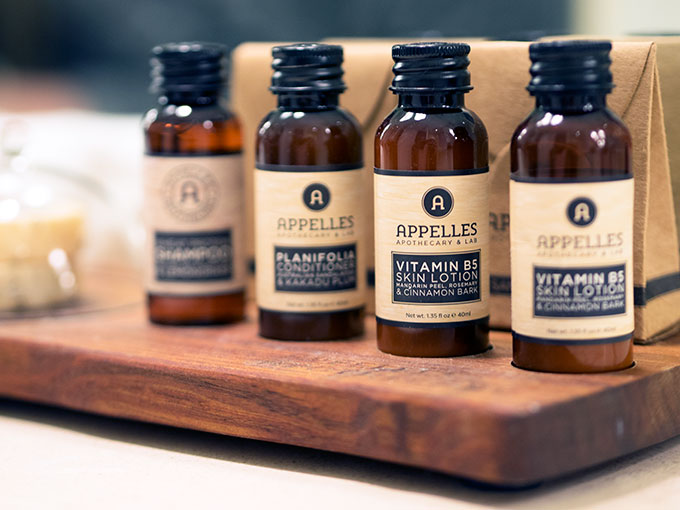 A spacious bathroom with robes and slippers. Forget your toothbrush? Don't worry you will find one in the draw, along with shaving supplies and the usual suspects.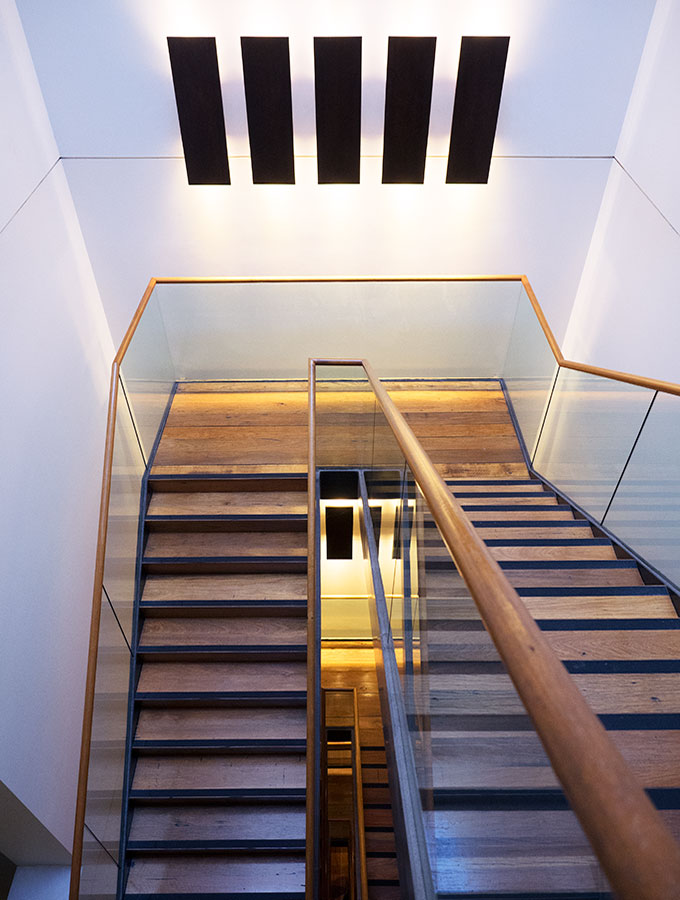 After dumping my bags, having a squiz around my new home while in Melbourne, I headed out shopping and to photograph some of Melbourne's famous laneways. With arms full of purchases (told you it was dangerous), and a camera full of photos, it was back to the hotel to freshen up for dinner.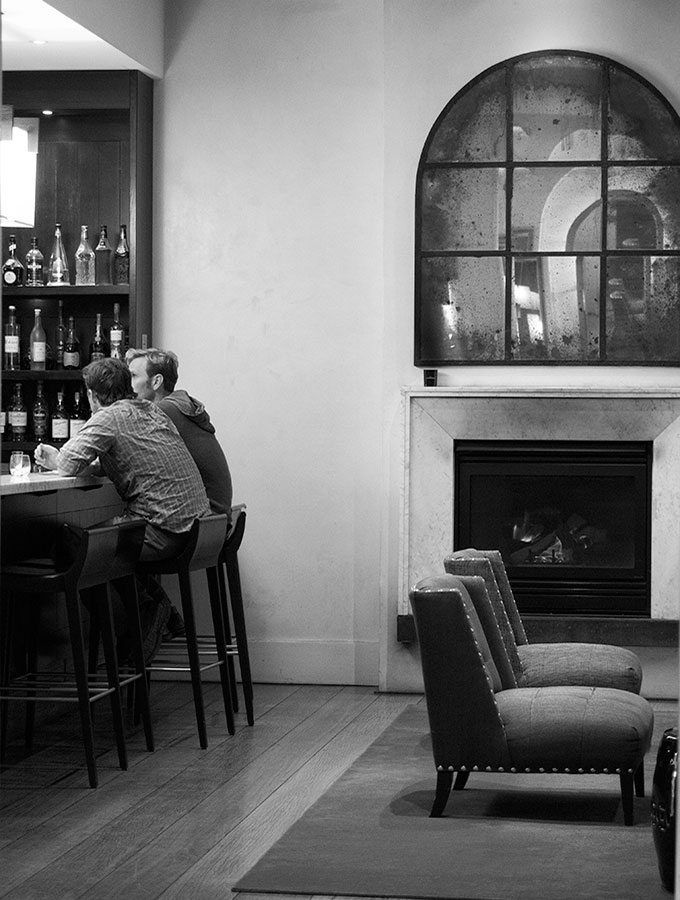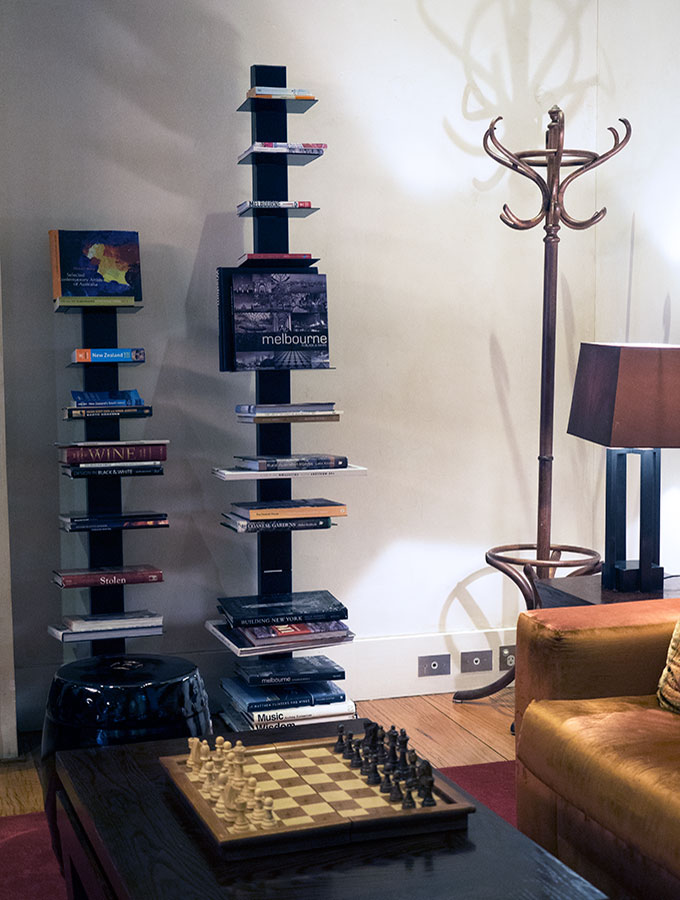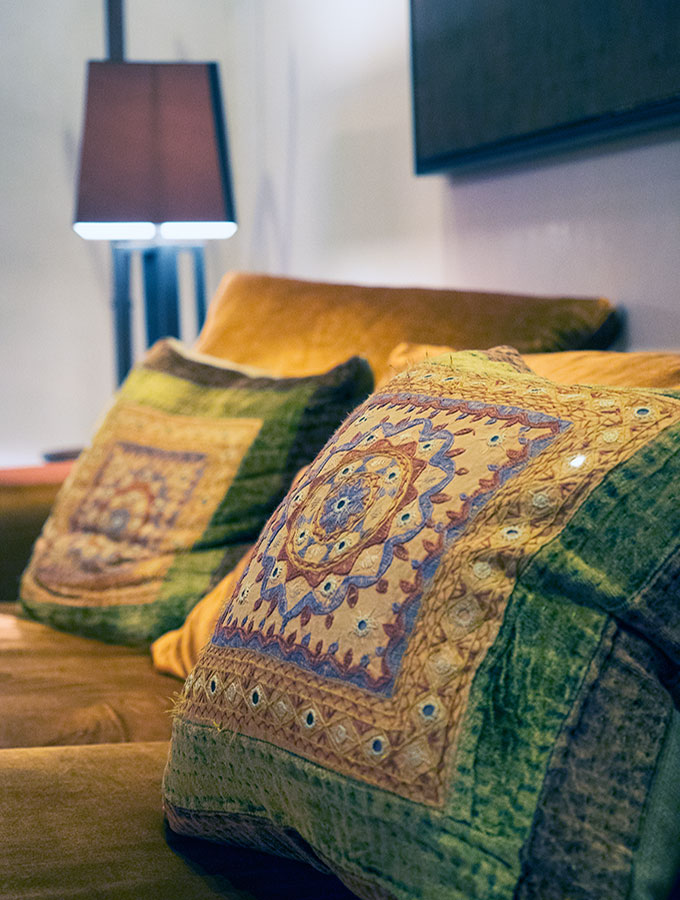 Of course I had to check out the bar for a pre dinner drink and a game of snooker. The full size snooker table attracted me like a bee to honey. It was inevitable, I spent many hours around the family snooker table before mum and dad downsized.
Hotel Lindrum is named after Lindrum's Billiard Centre, which resided in the building until 1988. In 1999 the building opened again as a leading boutique hotel in Melbourne.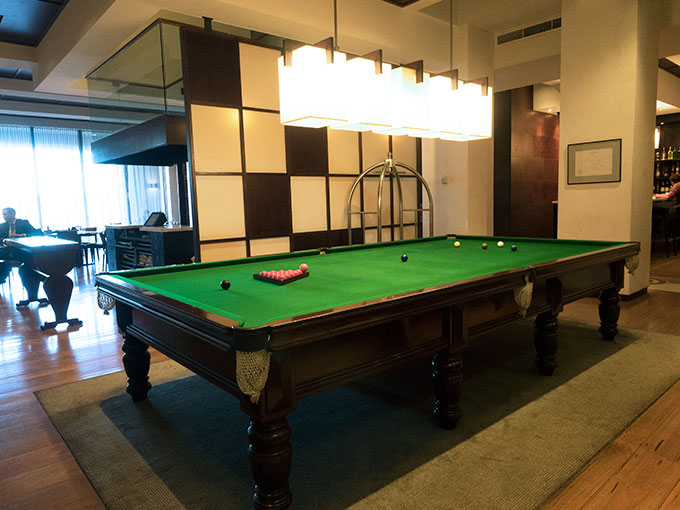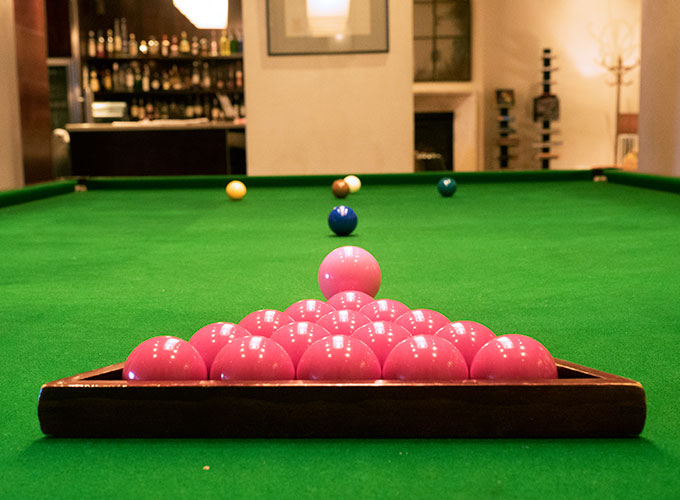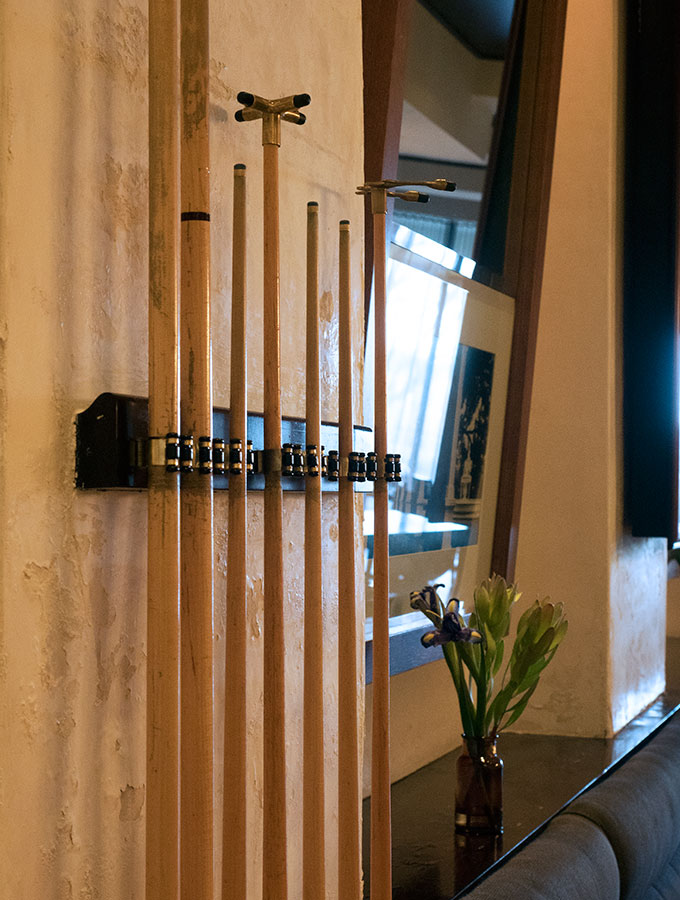 I must admit I didn't, but if you visit you should try the espresso martini. Hotel Lindrum are renowned for them. Using local Padre coffee, apparently they are lust worthy. Seems another visit is order to have one!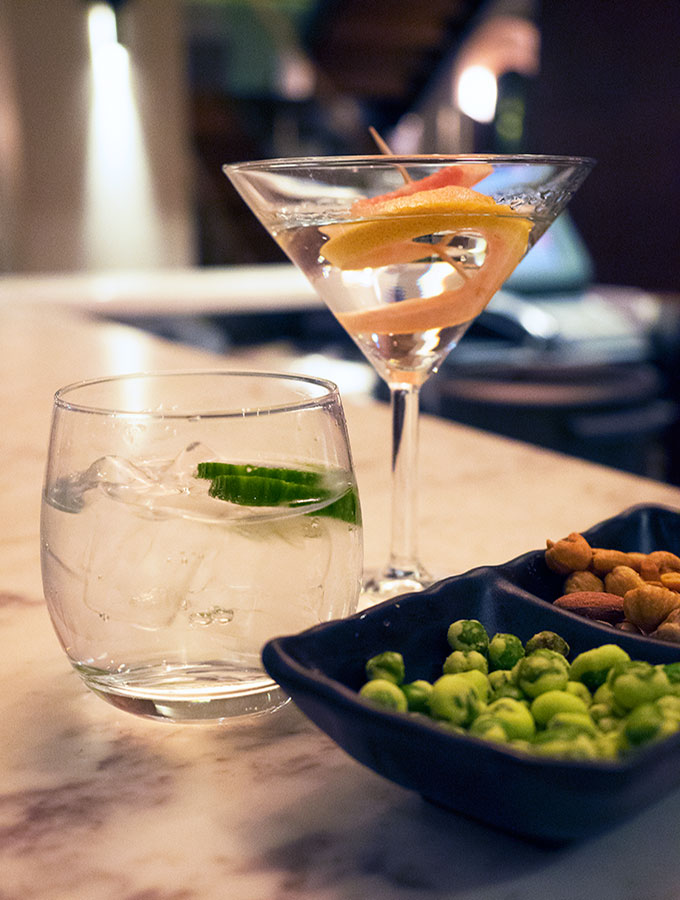 Back from dinner and the turn down fairies had paid a visit. The queen size bed was ready for me to rest my weary head and crash in comfort. There was a cookie left along with some T2 Sleep Tight tea. A small gesture at the end of a hectic day, and the perfect way send me to the land of nod.
Next morning it was up bright and early for breakfast. Breakfast is held in the hotel's restaurant Felt. They put on a lovely continental spread, with breakfast choices from a menu as well.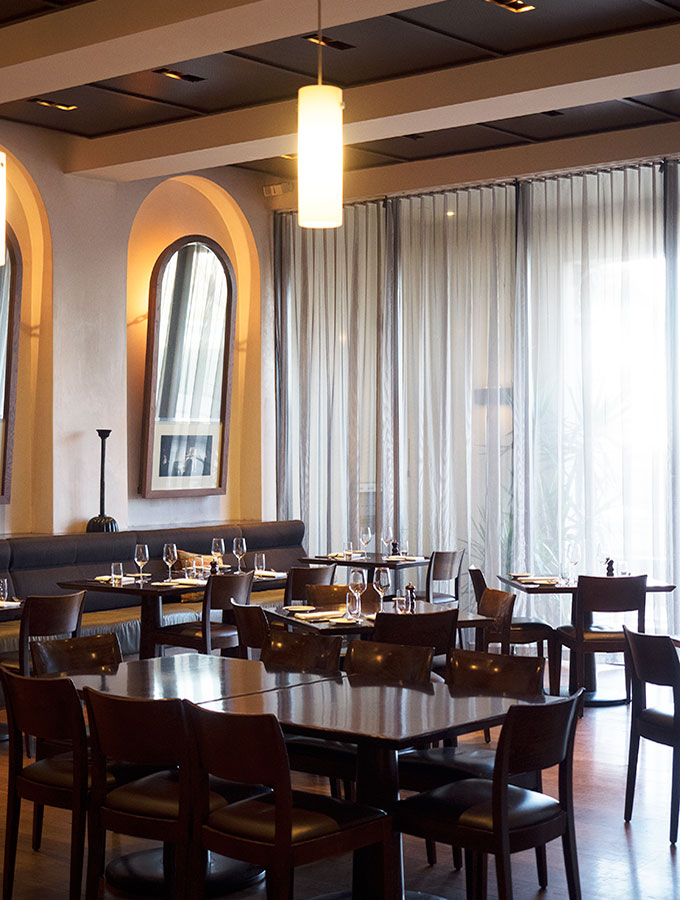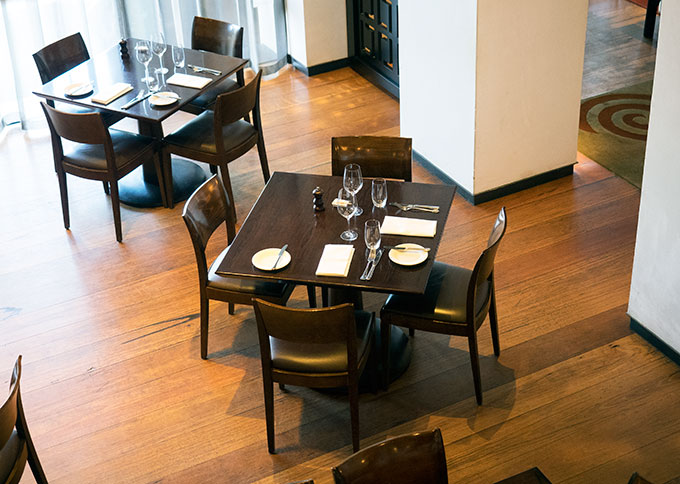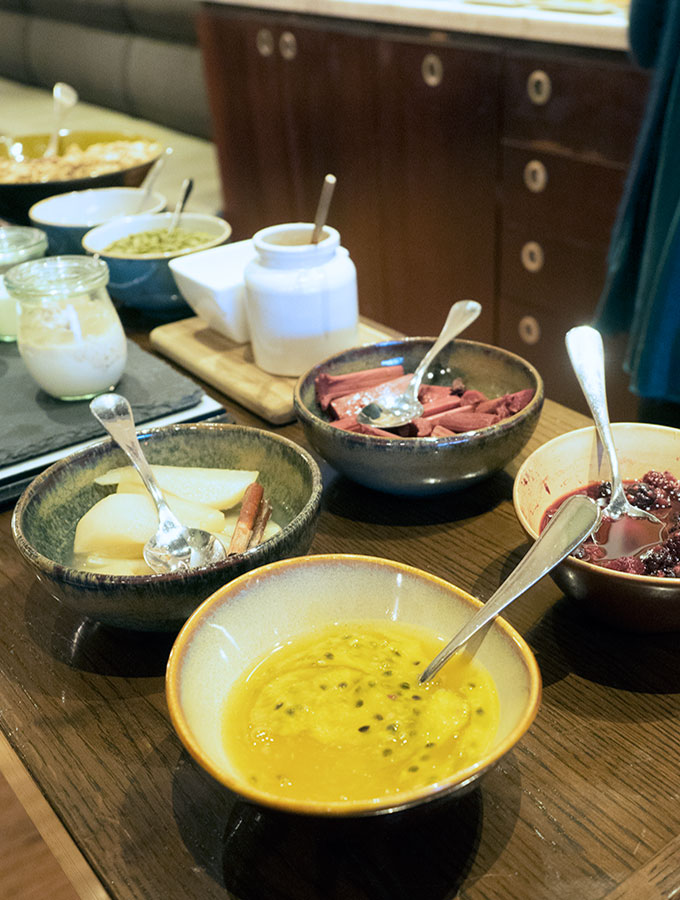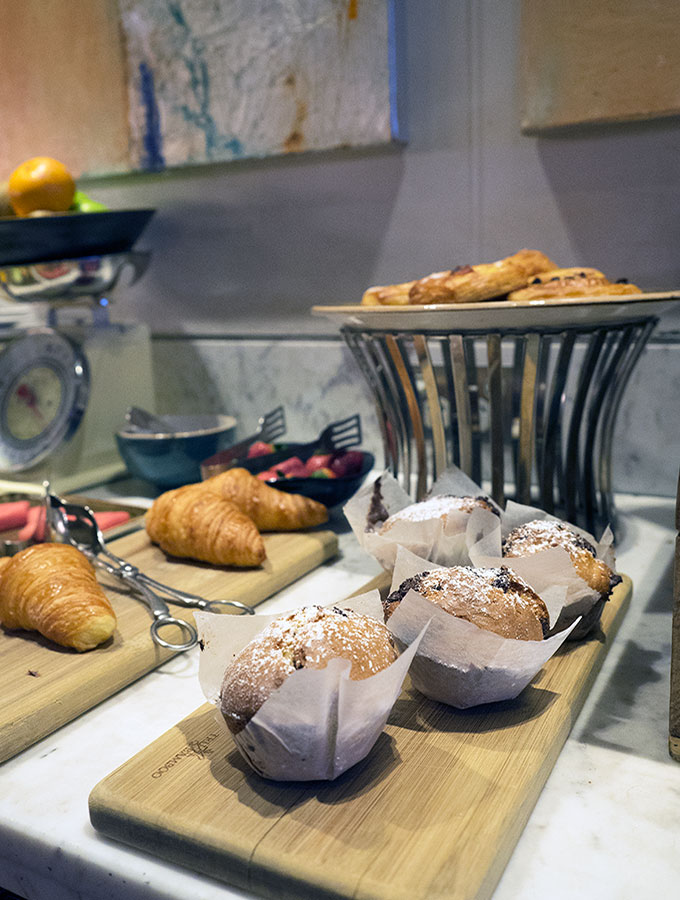 I couldn't go past the eggs Benedict, it always seems to call to me from the pages of a menu. Also devoured was oat porridge, freshly squeezed orange juice and an espresso.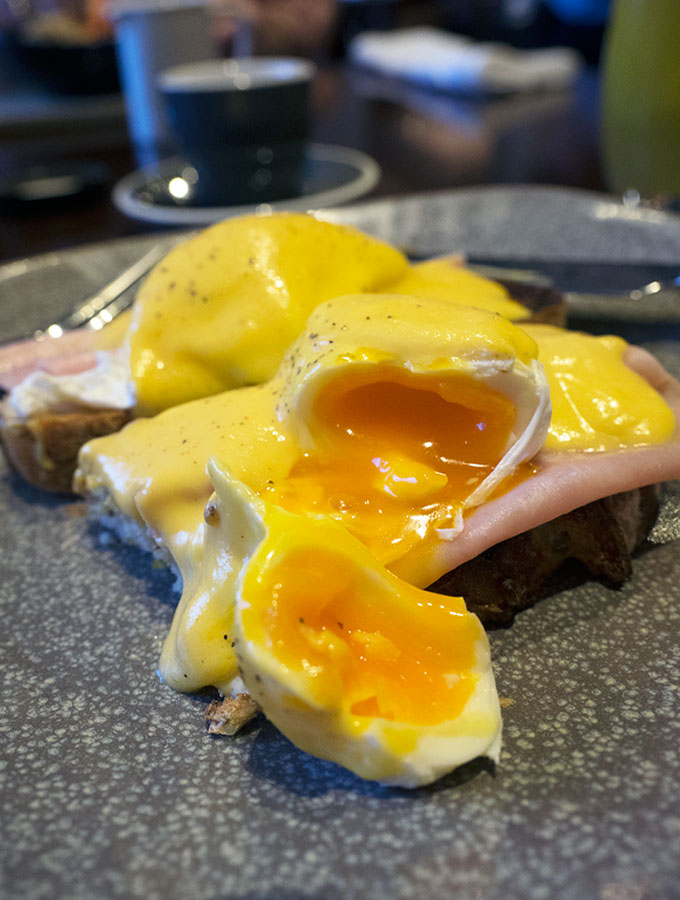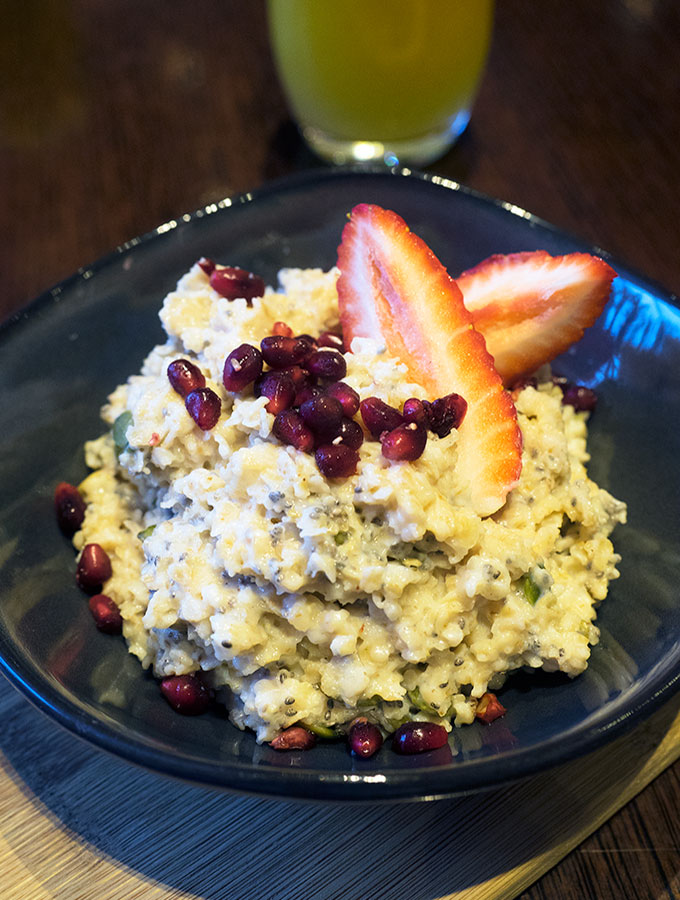 While I was in town it gave me the chance to catch up with a travel blogging buddy of mine, Nicole from Bitten by the Travel Bug. I hadn't seen her since our trip to Taiwan together a few months before. What better way to catch up with a good friend than over high tea? Hotel Lindrum offers a fantastic high tea on Sundays in Felt restaurant. Pretty good value as well, $55/person with a glass of sparkling wine, Padre espresso coffee, and 15 different T2 teas to choose from.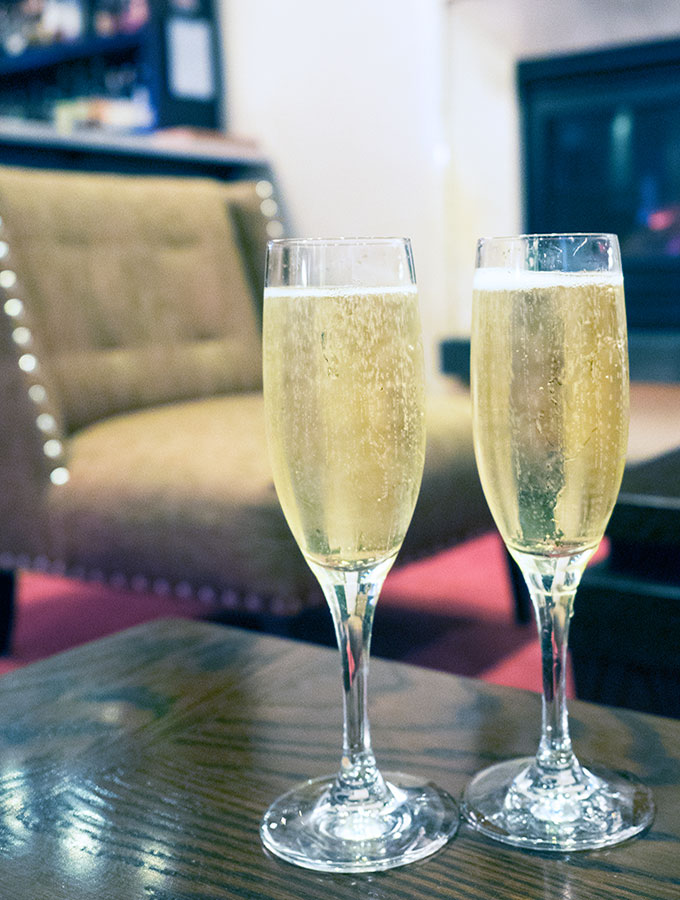 I am a fan of the savoury selection at a high tea, and they have a lovely choice on offer. Along with various finger sandwiches and mini rolls there are delightful piquillo pepper, spinach and parmesan cheese fittatas.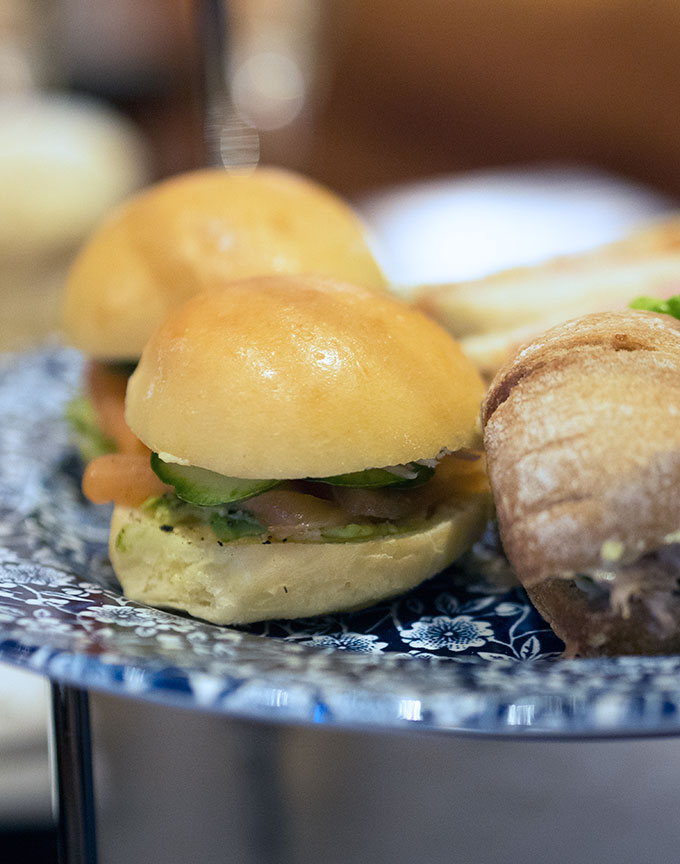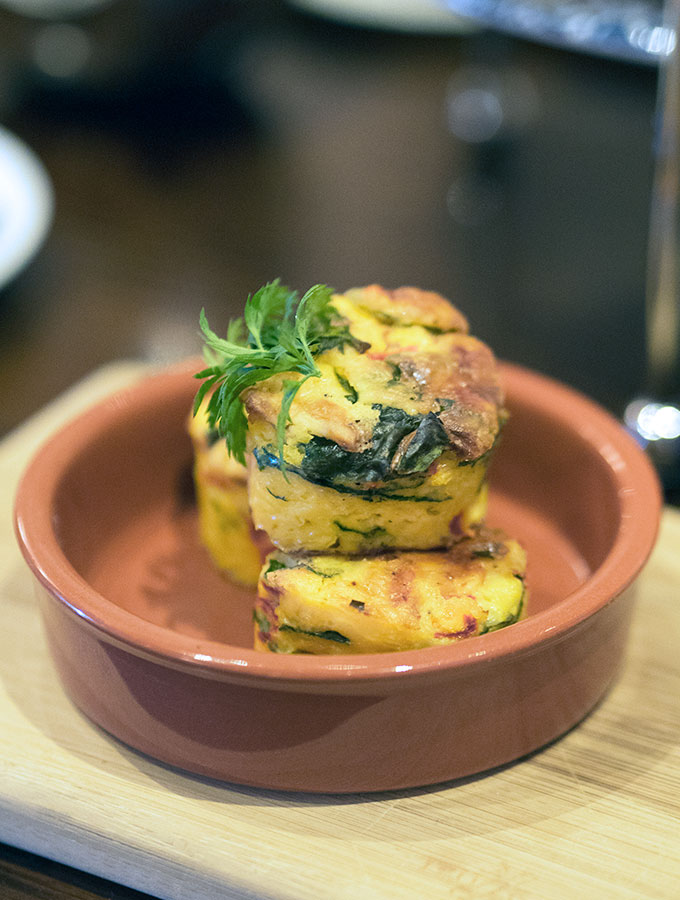 There is a generous selection of sweet offerings; rhubarb & vanilla bean custard shots with fresh strawberries chia seeds & baby mint, strawberry cream macarons, chocolate & caramel fudge slice, roast almond & chocolate mousse dome cake, vanilla custard tart with melon salsa, Padre coffee & chocolate cup cakes with white chocolate frosting, and of course scones. They serve lemonade scones with Jam Lady jam and clotted cream.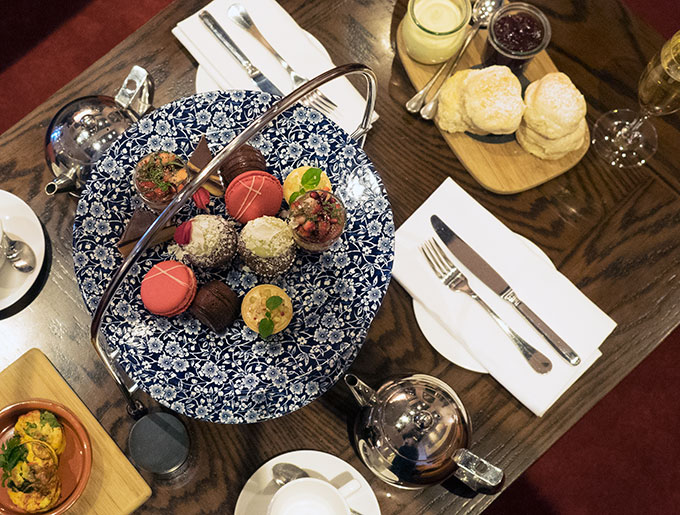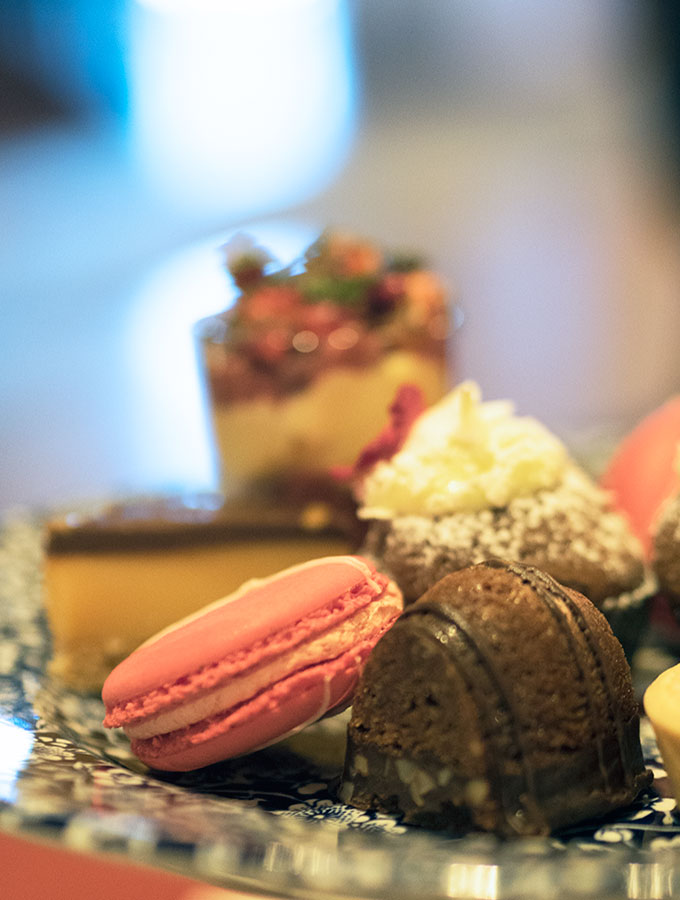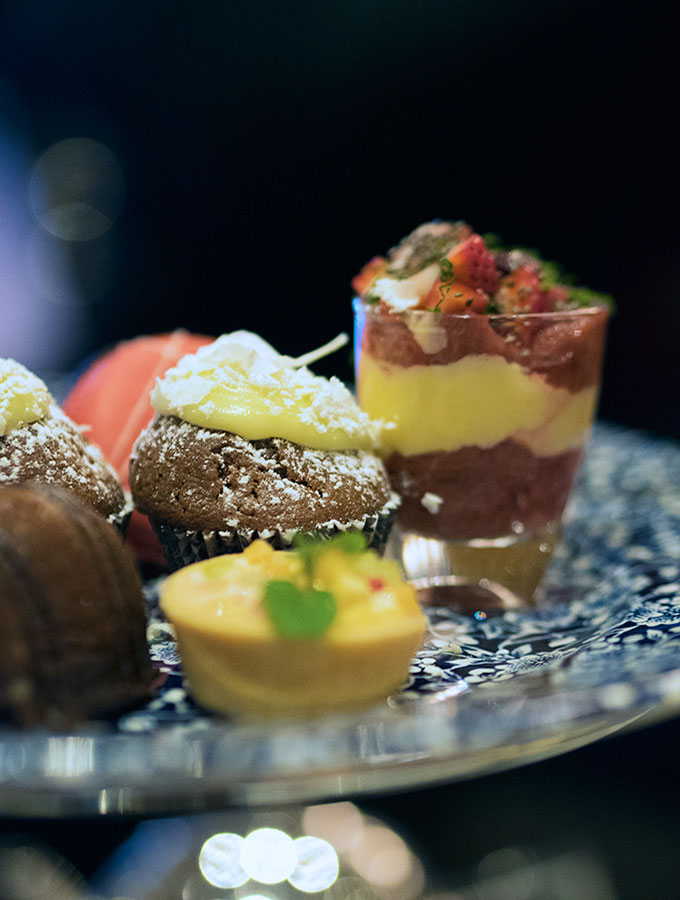 So how did this boutique hotel in Melbourne make me a boutique hotel junkie? It was the fact that I felt right at home. Staying in accommodation that had history, style, elegance, warmth and friendliness. An establishment that is big enough to give you your own space, but small enough for all the benefits of a boutique hotel.
I enjoyed my stay at Hotel Lindrum so much that on the last trip to New York I decided to avoid Mid Town and stay in a lovely boutique hotel in Tribeca. Not that I am giving up large hotels forever, there are a time and a place for them. It's just sometimes you just feel like that little extra TLC that a boutique hotel can offer you.
Now that I am a boutique hotel junkie, would love to hear about your recommendations. You know I am only asking as I want to add to my list!
Sara xxx
Belly Rumbles stayed as a guest of Hotel Lindrum, with much thanks.
Hotel Lindrum
26 Flinders Street, Melbourne
Tel +61 3 9668 1111
website
Become a subscriber and don't miss a single delicious recipe, restaurant review or travel adventure. Plus you will also receive extra content and benefits.