Moo Gourmet Burger chain, issued a challenge to me to eat their Deluxe Moo burger. So yeah, this burger is basically two burgers put together and is the size of my head, weighs 1.5+ kgs. I feel full just looking at it.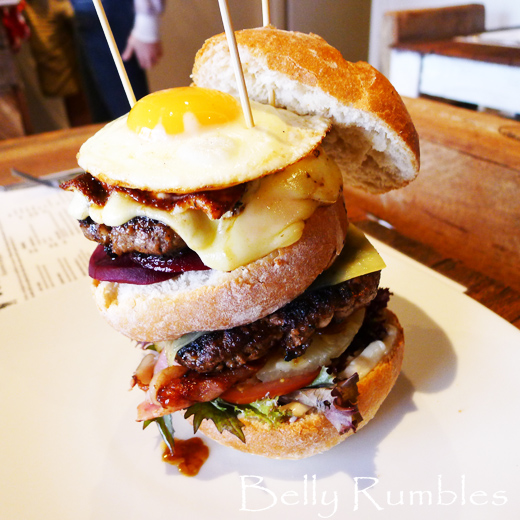 The wonderful evening all started with the trip in to town, it was raining and miserable. After a train journey, and catching the Manly ferry we arrived in Manly for my challenge. Yes I know, Manly is a long way from the Shire to go for a burger, no matter how good it is. Manly is Moo's newest store that we were invited to check out. There are Moos also located in Newtown, Coogee Beach and Bondi Beach, all a lot closer to home.
I'll say this now, the challenge can't be any easier and harder at the same time, simplicity makes the best challenge.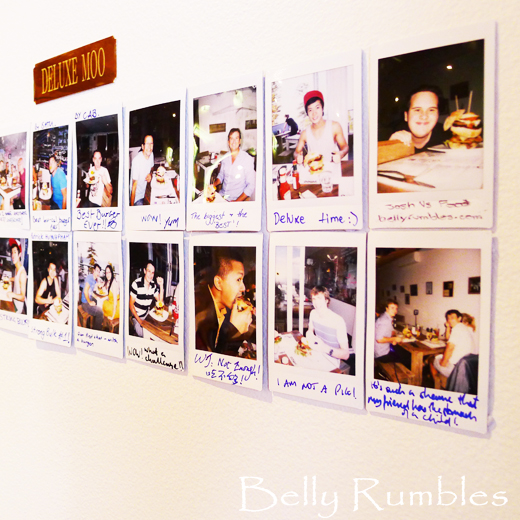 What happens if I finish the burger? Satisfaction really, but if you attempt the challenge, fail or succeed, you get your picture placed on the Moo wall of fame. It's a nice touch and lovely gesture by Moo.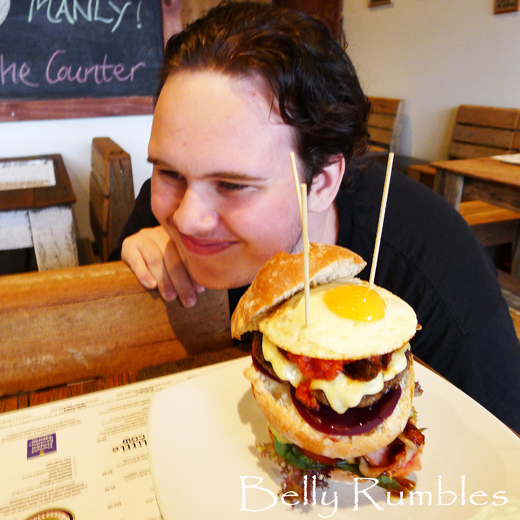 Ingredients
Two 100% Northern Tablelands Wagyu beef patties, cheddar cheese, thick cut mozzarella, free range bacon, free range egg, grilled onions, pineapple, beetroot, tomato, mixed leaf lettuce, home-made mayonnaise & tomato relish.
Difficulty
I was told that a lovely petite 40 year old Asian women had no issues eating the lot, so I shouldn't have a problem.
Pro tip
DON'T DRINK THE MILKSHAKES. Okay do drink the milkshakes, they are awesome. Delicious and filling, but not if doing the challenge, you won't get through the burger.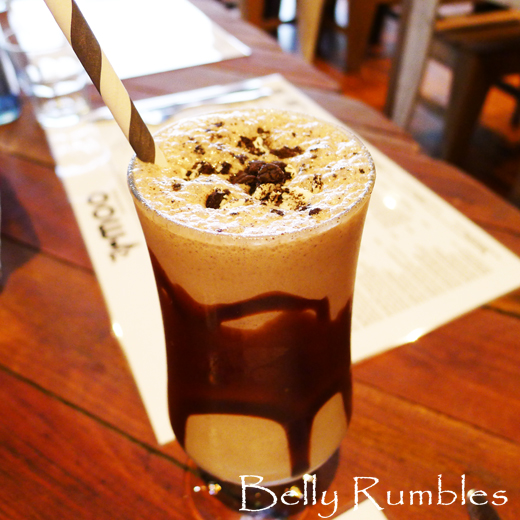 I made a huge mistake before the challenge. I downed one of their delicious milkshakes the 'MAD COW'. An awesome concoction of Oreo biscuits, chocolate, vanilla syrup, milk and ice cream. I had a stomach full of shake before I began, bad move on my part.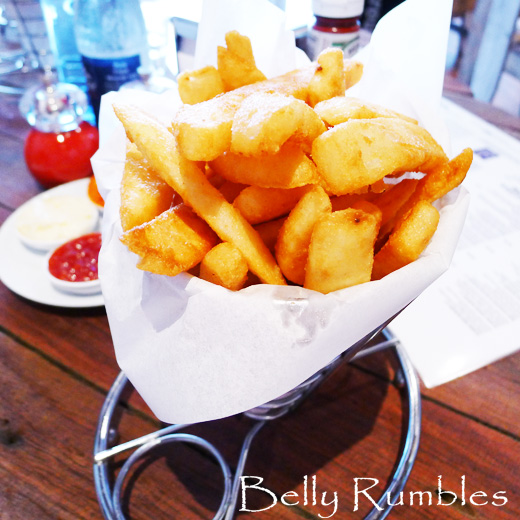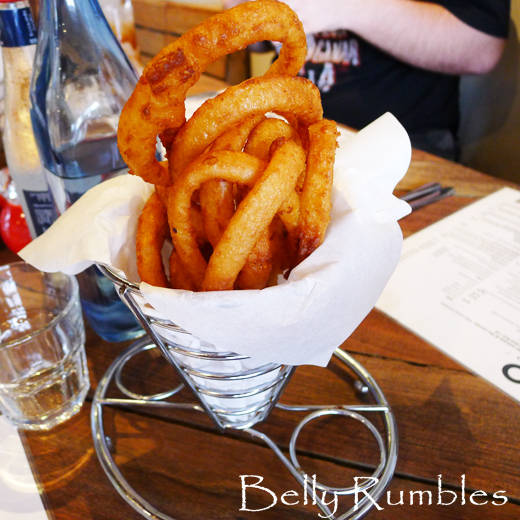 We also got stuck in to the crisp fluffy chips and sweet crisp onions rings, again not helping me with the coming challenge.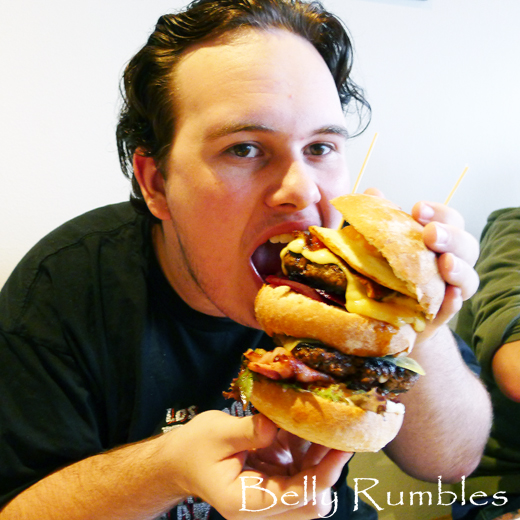 As the mountain of burger was placed before me I felt done before I began. First half of the burger was no problem, tasty, delicious and just slid down. Then BAM my belly's full, the bread caught up on me. I knew I must stay strong and carry on. Only one third of beefy goodness remaining…. must…. finish.… Nope can't do it.
That's it, when a lovely petit Asian woman can beat me in a volume challenge, that is the final straw. Guys I am sick of volume challenges, give me your weirdest, craziest, spiciest and zaniest challenges just no more volume, please!
Mum, you know her as Sara, yah this is her blog, was also there with a couple of other food bloggers. Here is a quick look at what they had to eat while they watched me struggle in food pain.
Australian Angus Pure Natural Beef, cheddar cheese, free range bacon, free range egg, pineapple, beetroot, tomato, mixed leaf lettuce, home-made mayonnaise and tomato relish.
Northern Tablelands Wagyu beef, Tasmanian brie, caramelised onions, tomato, mixed leaf lettuce and home-made mayonnaise. Mum had this and she said the caramelised onions and brie just rocked it (her words not mine).
100% kangaroo patty with fresh sage and garlic, caramelised onions, tomato, rocket, home-made mayonnaise and beetroot relish.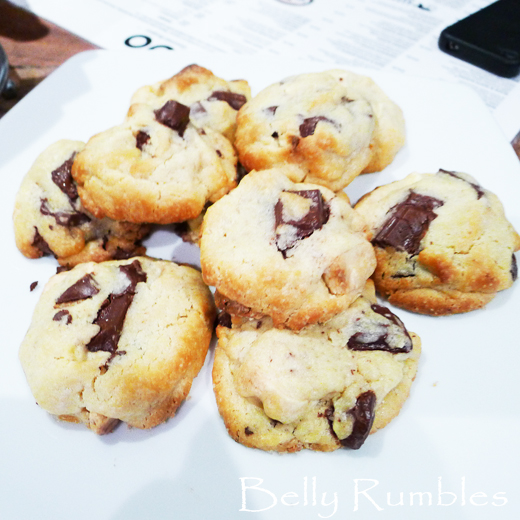 Finished off with Moo chocolate chip biscuits, warm as they were straight from the oven. We took ours to go as we had a ferry to catch back to Sydney.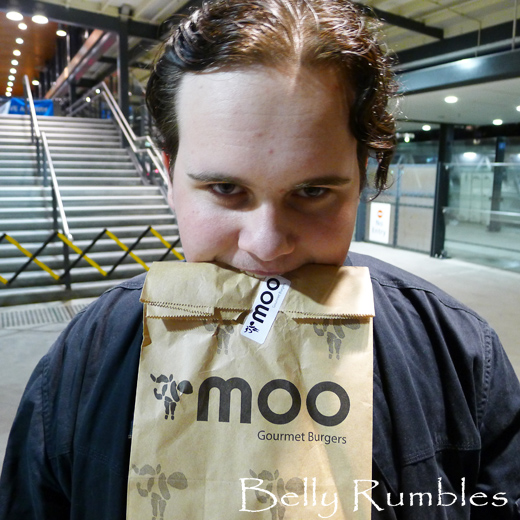 Josh Vs Food…………Food won, for now……….