Over the past few days I have been quite upset about what has happened to Japan and her people, sadly it is hasn't ended. I have a big connection to Japan as I deal with a company in Tokyo on a daily basis and others. Over the years and my visits to this fantastic nation my work colleague have also become my friends.
These people will be part of my life for a very long time, that is just how it works, you make bonds that don't break. There may be a distance between us, but they're are close bonds that tie. Business is business and it is handled as such, but when business is over then it is time to have fun in each other's company.
I love Japan and her people. I have been lucky to have travelled to many places, but nowhere have I experienced the warmth, kindness, competence, honesty and organisation that you experience in Japan, and I am just talking about people you meet on the street.
So while my friends in Japan are suffering from major aftershocks. Wondering what will be the outcome of the nuclear power plant at Fukushima. Are dealing with the devastation of being hit with a 10M wall or water after last Friday's 8.9 earthquake and there have been talk that another may hit, I would love to share a special dinner I had with colleagues last August in Tokyo.
After a long day of meetings we met up with the whole team at the restaurant Kaisendonya Jizakanaya located in Kayabacho, where the food and sake flowed.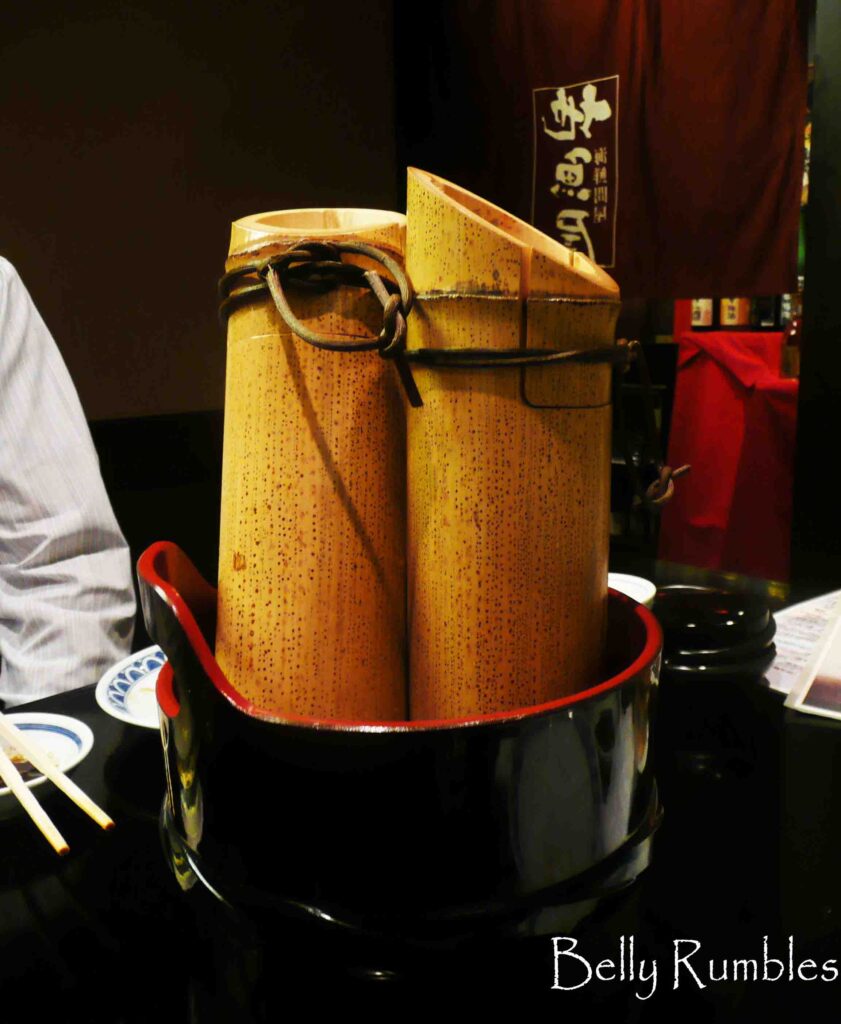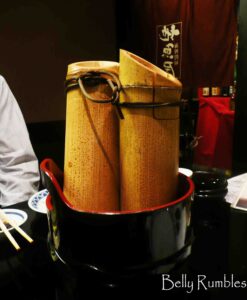 Sake!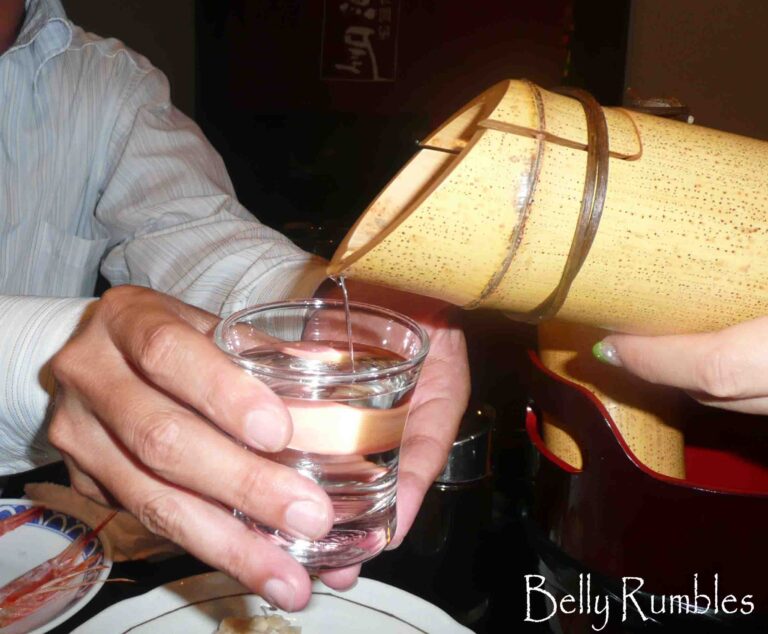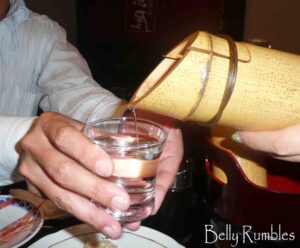 I <3 Sake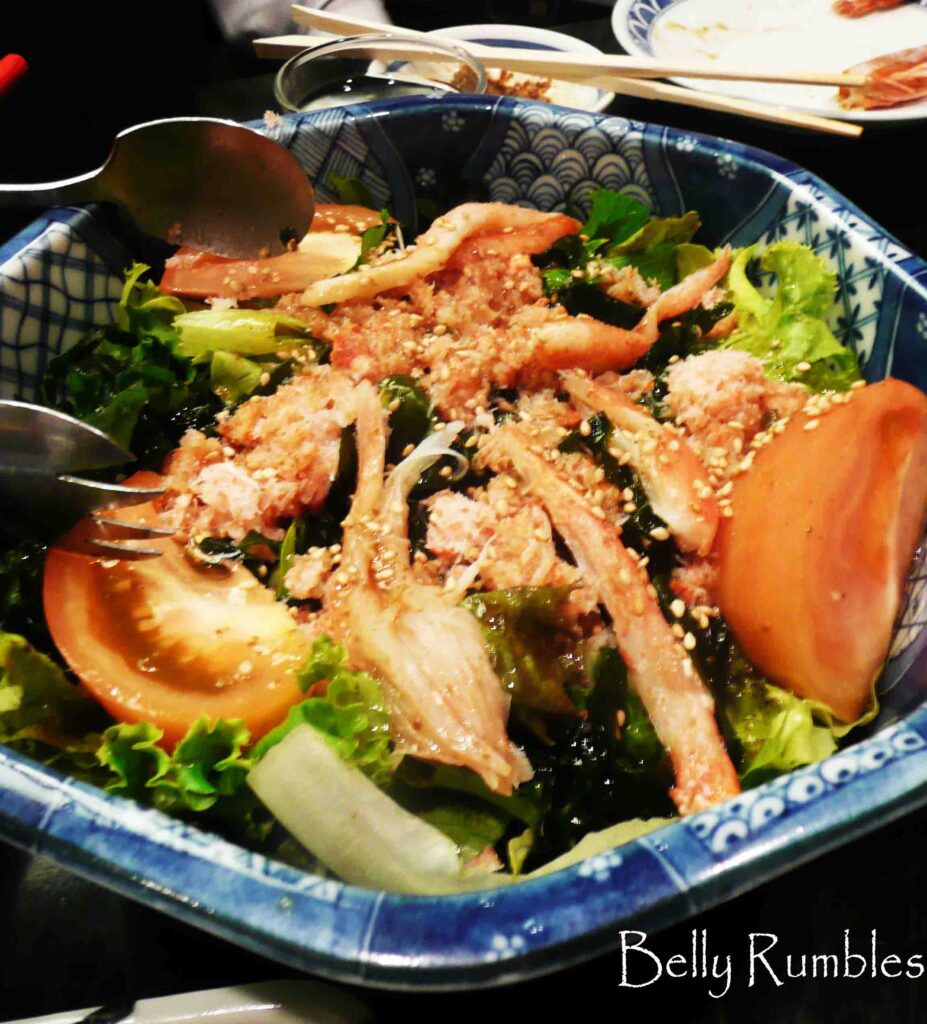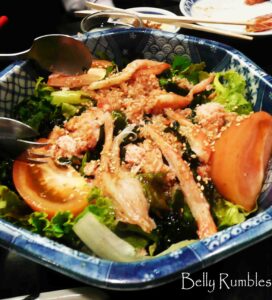 Salad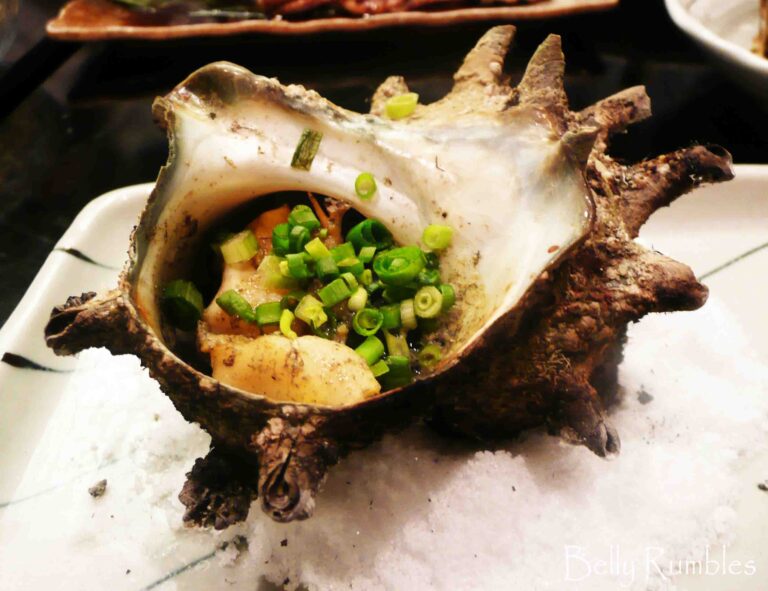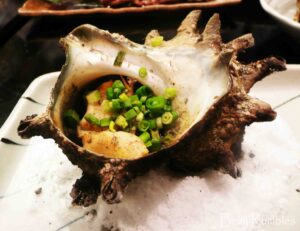 Turban (sea snail)
I absolutely adore this dish, the celery was quite addictive and who doesn't love dancing bonito flakes! The way the wave and dance on top of your meal either due to heat or air circulation, so fantastic.
After eating lots of gorgeous food and drinking a copious amount of sake the night did not come to an end. It was off to karaoke!
The first bar we went too (yes we went to more than one) was a small bar which had a few locals there. On one of the walls were wooden tablets which honoured those talented karaoke singers, I was told it was like having a black belt in karaoke. May I add that Ivan the terrible (AKA my Dad) has an honoured place on this wall. When you are arrive a variety of snacks are served to your table. These range from savoury to sweet.
The second bar we visited was quite interesting. When we arrived it was like we were walking in to a small block of residential units. The bar was on the fourth floor behind what looked like a residential door. There was a small bar with seating against the walls and would accommodate about 20 people. It gave the impression of a private club. Whisky and water was served and again nibbles arrived both savoury and sweet, I have become a fan of dried squid. You drink was continuously topped up by the owners - a little bit dangerous when you forget not to drink so it doesn't get filled up again!
Was a fantastic night and my head wasn't as bad as I thought it would be for a full day of meetings the next day, thank goodness!
At this time my thoughts are continuously with my friends. I wake up in the morning and they are the first thing on my mind. I got to sleep thinking of them every evening. During the day it is a little strange, business is going on as usual with emails going back and forth of that nature. Seriously they amaze me, work does not stop considering what is going around them. Every so often an email with come through with a footnote of a big aftershock or some other news to keep me updated. I smile at our good times together and cry at what is happening now. Hopefully this will come to an end shortly and Japan can rebuild herself, my prayers are with you my friends.
Sara xxx