There's no guessing what is on the menu at Kani Doraku. The giant orange motorised crab mesmerizingly wiggling its legs at you from above the entrance tends to give it away. Crab, lots and lots of crab. If you're not a fan of crab then maybe this restaurant isn't for you. This restaurant is heaven for crab lovers.
Kani Doraku isn't far from the Nishiki Markets. We discovered this crab paradise walking back to the hotel after an afternoon stroll around the markets. The giant crab must of worked it's magic as we promptly made a reservation for dinner later that evening.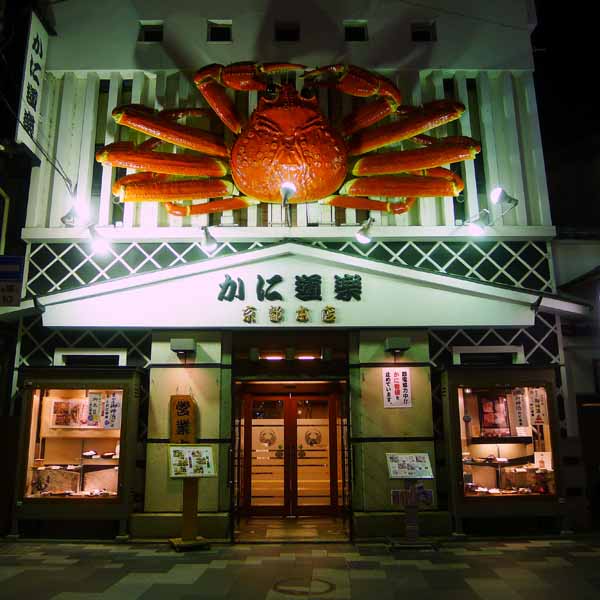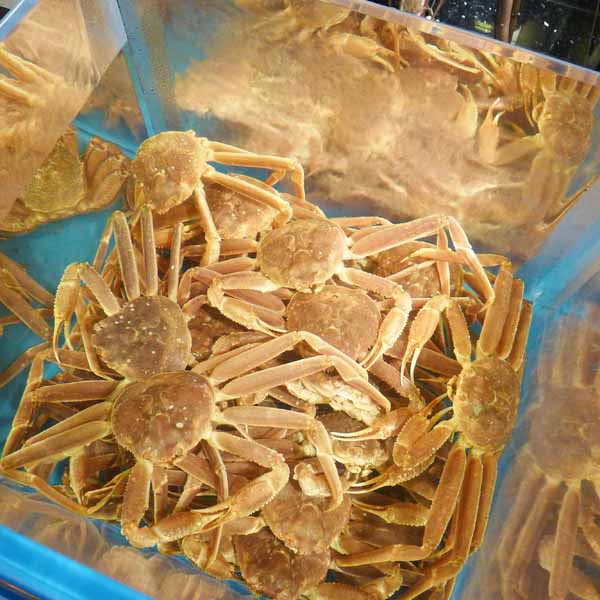 Shoes are removed on entering and then we head upstairs to a long tatami floor covered room. Seating is 'semi' traditional. You are on the floor, but there is that blessing of a hole under your table to drop your legs down. For those that need to brush up on their Japanese reading skills there is an English menu available.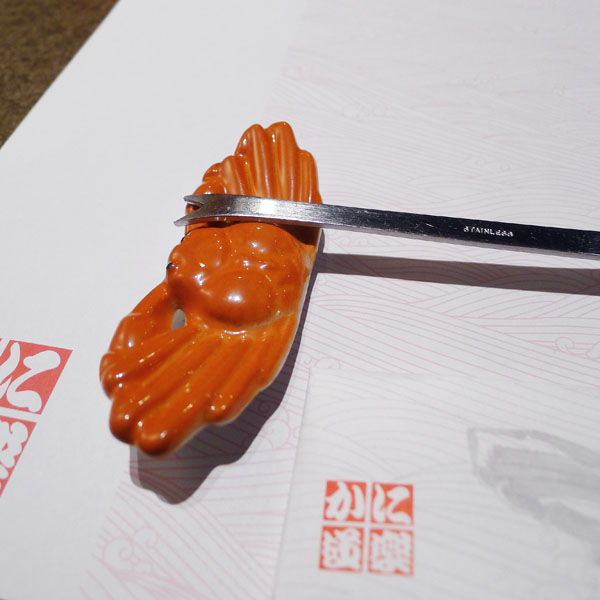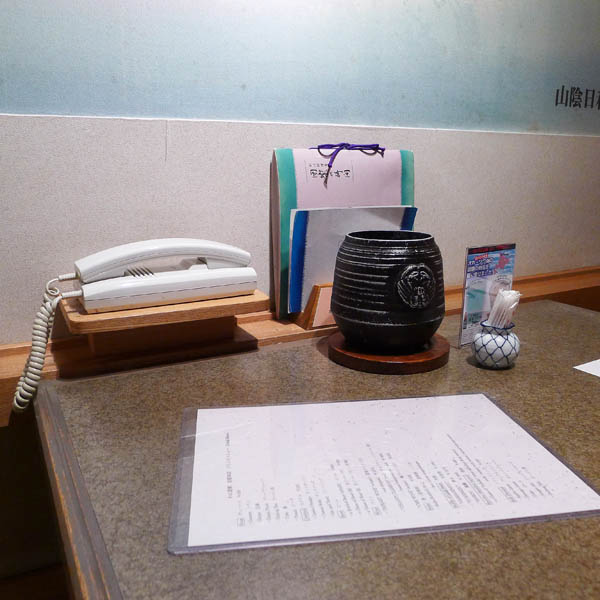 Once you have worked out what you want to eat, pick up the phone on your table and call a waitress. She will promptly turn up to take your order.
With a menu full of crab dishes, choosing isn't as easy as you would think. There are 15 different crab sushi dishes to choose from alone. They only use locally produced rice in their meals and the way the crab is prepared varies slightly depending on the season. It is all about local and seasonal.
My unadventurous mind actually didn't think the menu would be as extensive as it was. I mean, there are only so many things you can do with crab, right? It turns out there is a lot of things you can do with crab. From simple grilled crab through to crab karaage, crab tempura, crab gratin and steamed crab egg custard soup. They also do banquets if you don't want to go a la carte.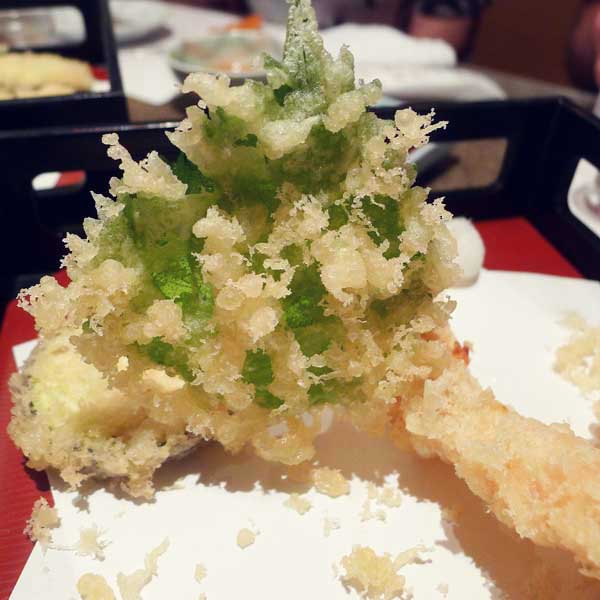 back of the tempura shiso leaf
Do tell dear Belly Rumbles' reader, can you be as enticed by a giant motorised crab as I can be?
Sara xxx
Kani Doraku Kyoto Honten
Authority of Nakagyo-ku
Kyoto-shi, Kyoto Article 3
Teramachi Corner
Tel: +84 075 211 0671