Left Bower in Sutherland, a quirky café offering great coffee, home baked cakes, breakfast and lunch. Besides great coffee you will find freshly squeezed juices and good old fashioned creamy milkshakes.
On approach, your mind automatically triggers that you are looking at something familiar. It's not just the outside of a café. It's subtle at first, you notice the smooth aluminium siding. Then the painted decorative retro orange design.
But hang on a minute. Are they taillights??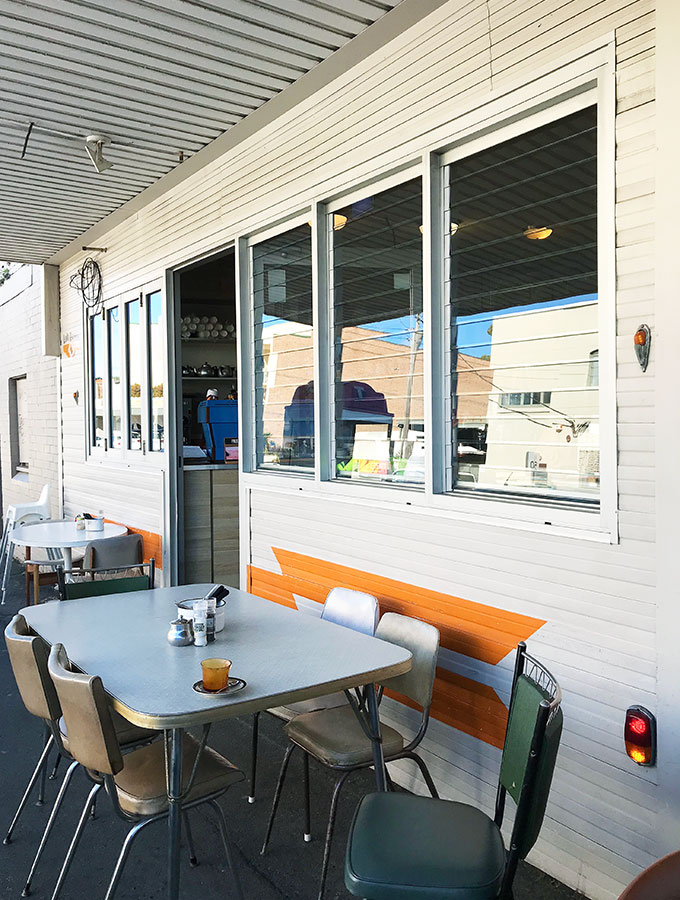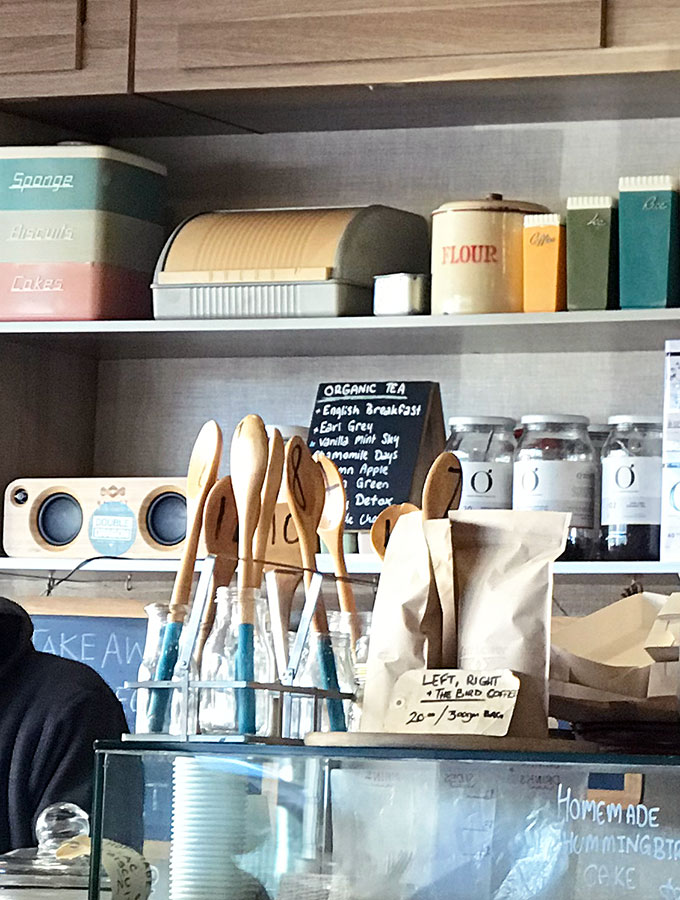 It then dawns on you. The façade of Left Bower has been designed to look like a retro caravan.
On entering you will be faced with an eclectic mix of 1950's style laminate tables and chairs, and the flatware and crockery keep in with that style. There are small tables and a larger share table. Grab a menu as you walk in the door and then take a seat.
Orders are taken at the table and our drinks come out first.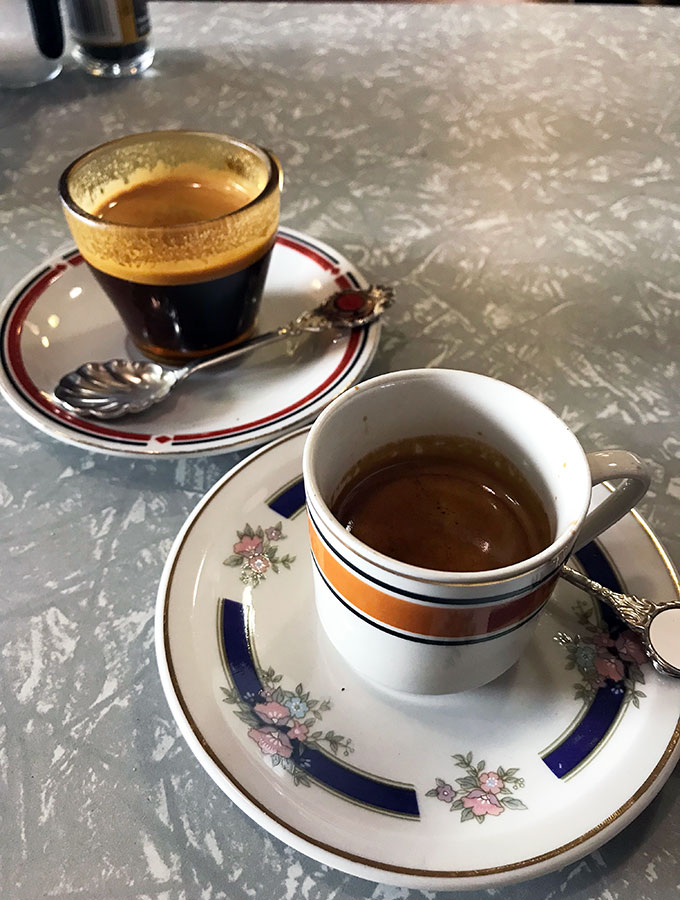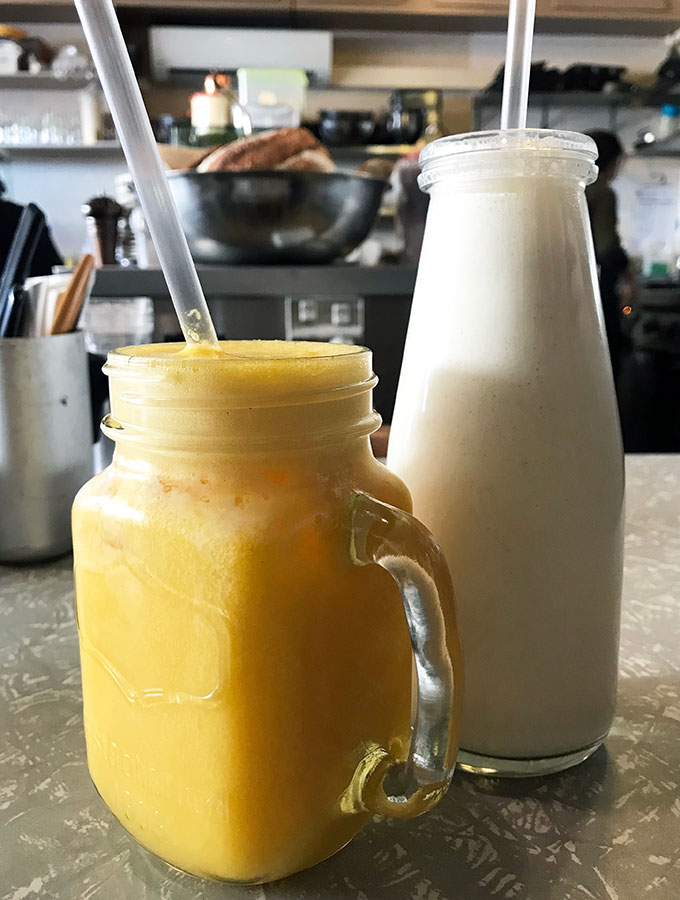 I had heard great things about the coffee here. I order a double espresso to kick off my morning along with a freshly squeezed orange juice. Josh decides on a caramel milkshake, creamy and delicious.
The coffee is as good as anticipated. The beans are sourced from Queensland and house roasted. With this sounding familiar it then clicks. Left Bower is the sister cafe to the popular Jack of Hearts and Jude in Engadine.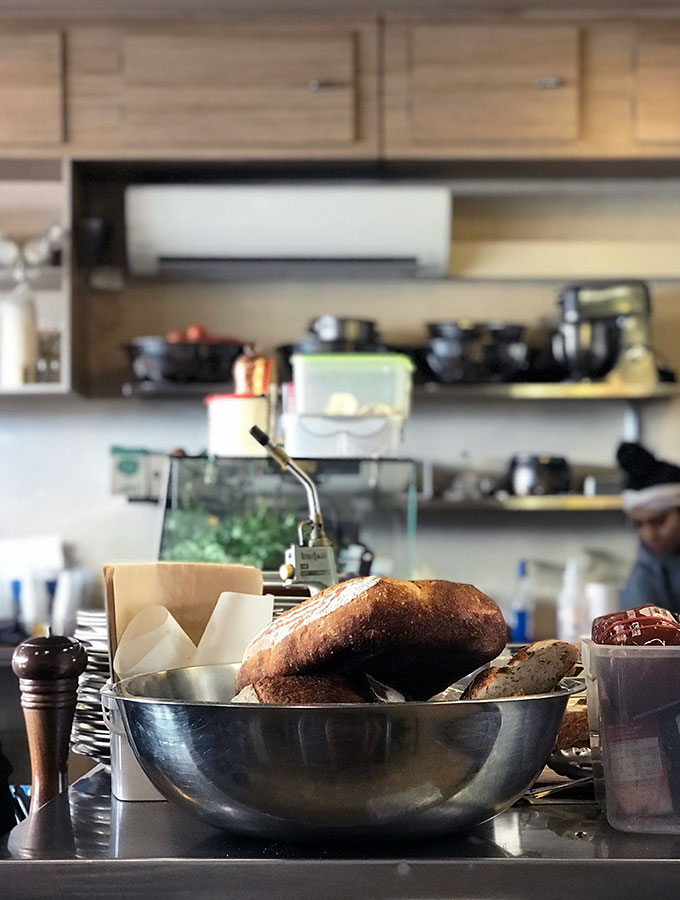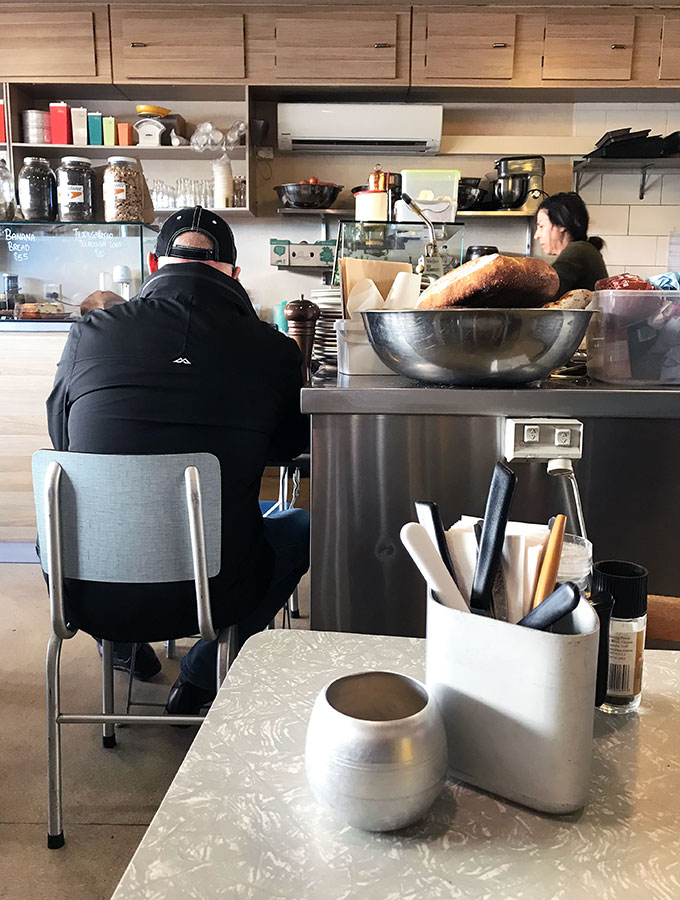 While enjoying my coffee there is no way to miss the hard work going on in the kitchen. It is an open kitchen where you can see everything. You can also smell everything which just adds to the morning's hunger pangs.
It's all rather cosy and you almost feel like you are in somebody's home kitchen.
The breakfast offerings are hearty. I order the Harty's famous scrambled eggs ($14.50). A reference to Jack of Hearts and Jude. The less wanky option on the menu. Yes, there is a section on the menu called "less wanky options". Their words, not mine!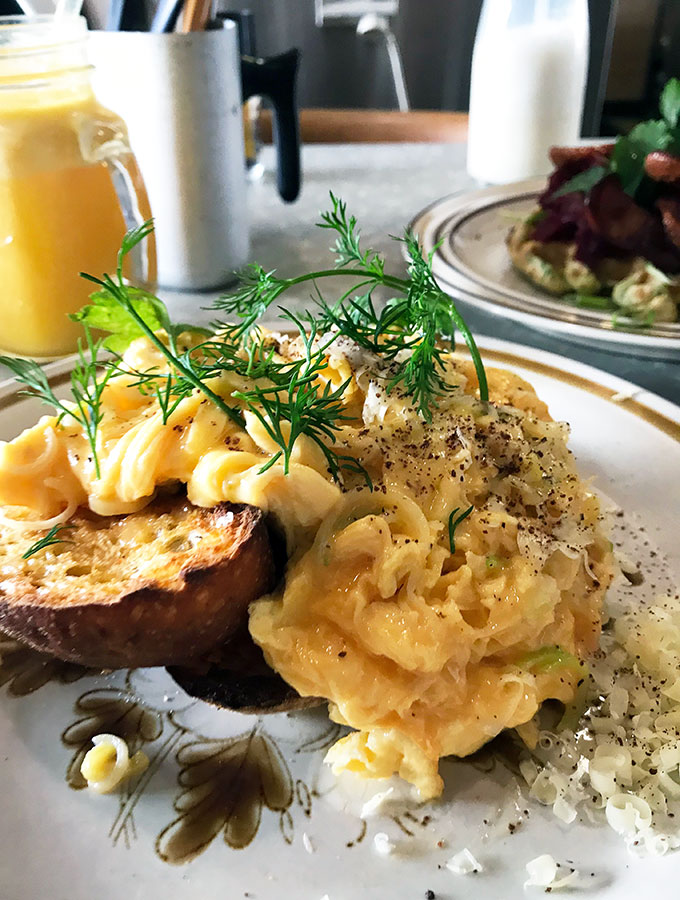 The eggs are fluffy and generous with buttery leek. All sitting on two slices of toasted sourdough. Shavings of grated vintage cheddar adds a nice cheesy tang to the dish.
Funnily enough, it's only when I get back to re-read my write up of Jack of Hearts that I realise six years down the track I order exactly what Josh had for breakfast when we visited.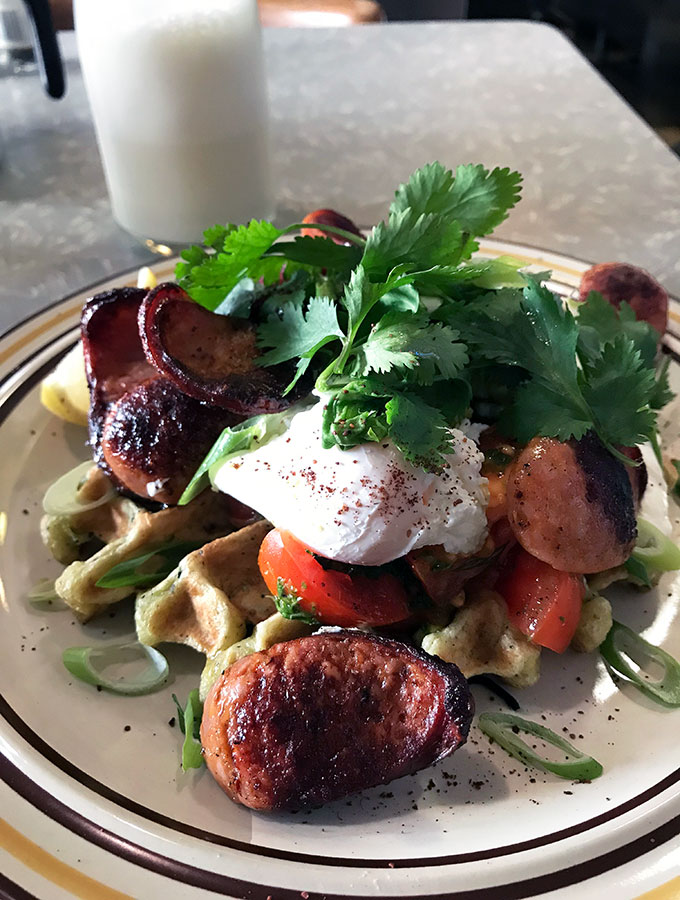 It seems that Josh orders from the 'wanky section' of the menu, with the corn zucchini waffles ($18.50). The waffle is topped with fried chorizo, yoghurt, house made beetroot relish, chargrilled corn, tomato salsa and a poached egg. Another hearty breakfast offering.
Everything has a retro touch, that is except for the meals. Behind the counter laden with house made cakes you will spy a retro style milkshake maker. On the shelving above are cake and storage tins that would have been at home in any Australian kitchen half a century ago.
For a Monday morning at 9.30am the café is pretty busy. Plus, there are a lot of locals that simply pop in to grab a take away coffee.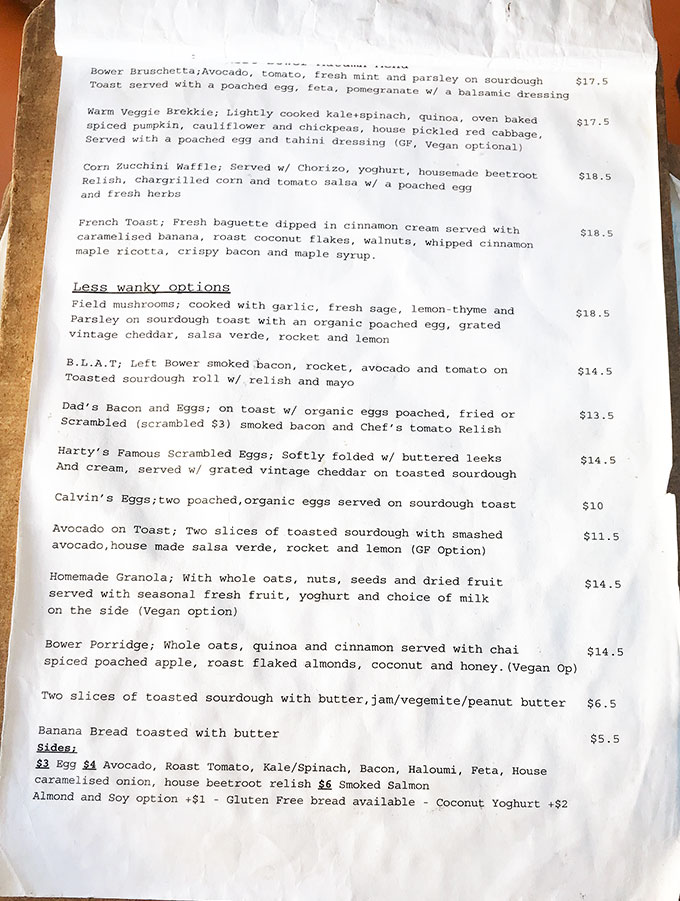 We will be back for the coffee, juice and milkshakes. Our sights are set on trying their French Toast with crispy bacon and maple syrup ($18.50), field mushrooms ($18.50), and dad's bacon and eggs ($13.50.
Sara xxx
Lef Bower
1 Adelong Street, Sutherland. Tel +61 2 9545 3515
Instagram
Become a subscriber and don't miss a single delicious recipe, restaurant review or travel adventure.
Other cafes close by
Jack of Hearts and Jude – sister cafe with the same retro vibe and great coffee
Cafe 2232 – just around the corner also with good coffee
Kuro Neko Ramen – the first ramen joint to open in the Shire
Como Grill – pub food with water views
Blackfish Cafe & Grill – right on the water at Como + dog friendly