Am I a fan of frozen yoghurt?  Questions don't usually send me silent, but when Andrew from Riolife asked me, I had no response.  My mind instantly did a flash back to the last time I had soft serve frozen yoghurt.  It was a very very very long time ago.  It was the late 80's and I was working as a runner for the Futures Exchange in Sydney.  My job title summed up what I did precisely, I ran all day.  Ran messages to important clients around town, ran updates, ran ran ran. Emails didn't exist kiddies, this was the day of the telex.   At lunch time I would then run across to Australia Square and buy a massive tub of soft serve frozen yoghurt, choice of four flavours.  When my mind eventually drifted back to the present, my blank distant faced response was "It's been a while".  Don't you hate those moments?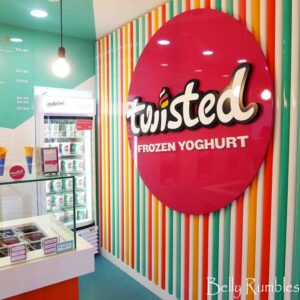 I was at Twisted Frozen Yoghurt at Bondi Beach for a tasting organised by the woman behind Twisted Cass Spies.  Cass has come up with the most delicious soft serve yoghurt, creamy in texture like ice cream with flavour that bursts in your mouth.  All her yoghurt is made freshly on the premises, no pre-mixes used.
Andrew (Riolife) is the supplier to Twister for their Acai berries from South America.  Acai berries are sustainably sourced from the Brazilian Rainforest,  are low GL, have 4-6 times more antioxidants than blueberries and is a source of calcium, iron and magnesium.  They make a nice addition to the already healthy Twisted menu
There are 20 flavours which can be twisted up in to 40 flavour combinations.  Tasty combinations like; Gorilla's in the Twist (Chocolate + Banana), Skinny Flat White (Original + Coffee), Mother Earth (Vanilla + Green Tea), Knickers in a Twist (Chocolate+ Coconut) and Twisted Sista (Chocolate+ Caramel).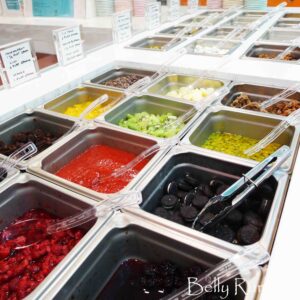 Besides having a healthy cup or cone of twisted yoghurt there are many other mouth watering options on the Twisted menu.  Probiotic smoothies, Twisted delights (made to order yoghurt parfaits) and let's not forget about the vast range of toppings on offer.
Twisted yoghurt is 98% fat free, has no artificial sweeteners, is low in kilojoules, high in calcium and protein.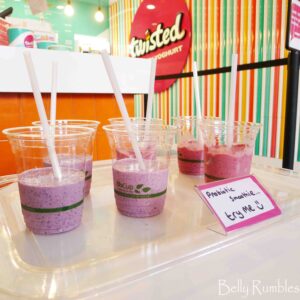 I sampled some delicious smoothies, the coconut and banana combination being my favourite, was very moreish.
Cass had organised to play a little game with us, blind taste testing.  Was actually an interesting experiment as some of the flavours were very obvious as to what they were others not quite so, but there was one flavour that stumped us all.  It tasted fantastic and you could tell it was a citrus of some kind, but not one of us were guessing correctly.  After everyone had given up Cass revealed that it was blood orange, it was such a taste sensation.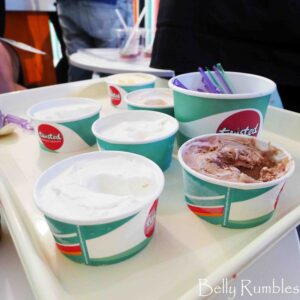 When you visit if you are like me and live far away from Bondi there are take home tubs available.
Since my visit a few months ago Twisted now have frozen yoghurt cakes on their menu.  How good does the Chocolate Lovers Yoghurt Cake sound?  Rrich chocolate and creamy vanilla with layers of dark chocolate chips surrounded with roasted hazelnuts and topped with their gluten free chocolate brownie!!!
So back to Andrew's question, "am I a fan of frozen yoghurt?".  Yes, yes a very big Twisted fan indeed.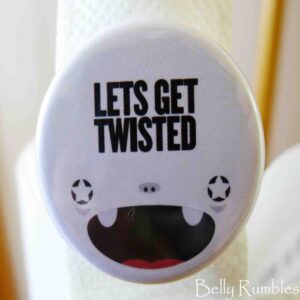 Twisted Frozen Yoghurt is open 10am -10pm Monday – Friday and  9.00am – 10.30 Saturday and Sunday.
Sara xxx