It may not yet be September, close, not quite, but Spring is definitely here.  The weather is gorgeous and there is the smell of jasmine everywhere.  The perfect time of year for the Australian Garden Show to be held in Sydney for the first time.  The good news for Belly Rumbles' readers is that I have two double passes to give away.
The Australian Garden Show Sydney celebrates Sydneyites love of their gardens and outdoor space.  Sydney's biggest outdoor gardening and lifestyle event will be held at Centennial Park over 4 days from Thursday 5 – Sunday 8 September 2013.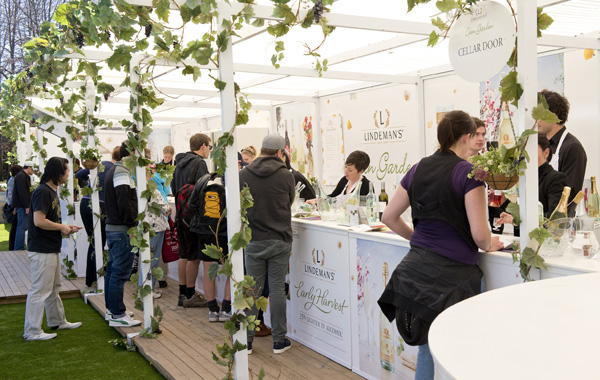 The show is going to be big with an amazing line up of events to appeal to gardening beginner or the expert with two green thumbs.  The 1000 square metre fully sustainable kitchen garden is something I will be checking out.  But there really is something for everyone; casual talks on sharpening up your garden and sustainability, large feature gardens & smaller urban-style and balcony gardens, a kids zone where kids can pot and take home their plants, cooking demonstrations & hands on workshops, plus hundreds of retail stands.
There will be a fantastic collection of restaurants, cafes and wine bars, plus the amazing Lindeman's Open Garden.
The Lindeman's Open Garden is an international award-winning gardening and culinary oasis.  An incredible program of events has been lined up.  Including cooking demonstrations by My Kitchen Rules stars, Sammy & Bella, and Phil Dudman and Julie Ray of Garden2Kitchen and gardening activities.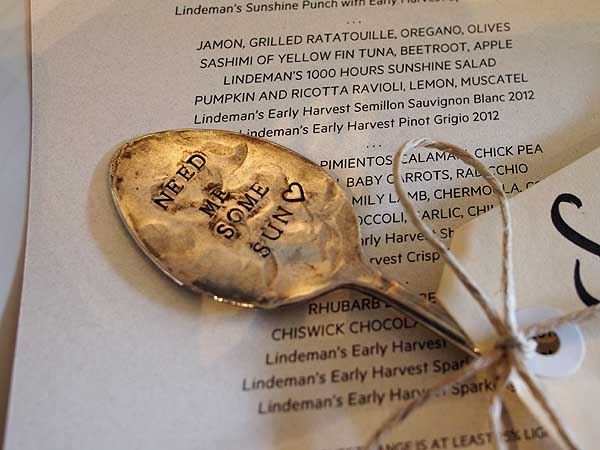 Lindeman's Early Harvest range will be available to sample.  Ideal for spring and summer entertaining, featuring 11 different wines that are 25 per cent lighter in alcohol and calories.
You will also be able to get very hands on by creating your own customised hanging basket from a huge array of flowers and herbs, leave them to adorn the six-metre hanging basket tree before taking them away to enjoy at home.
I was invited to the preview launch recently at Chiswick.  Flowers, fantastic food and a chance to taste the Lindeman's Early Harvest range for myself.  On arrival some tasty homemade rosemary flat bread and Chiswick pickled vegetables were enjoyed along with Lindeman's Sunshine Punch which was made with Early Harvest Sparkling NV.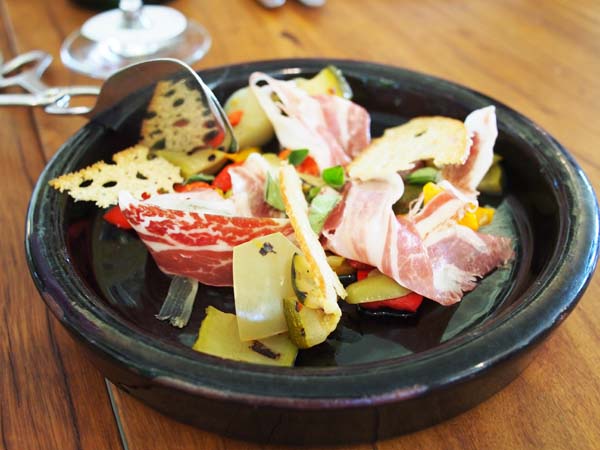 jamon grilled ratatouille, oregano, olives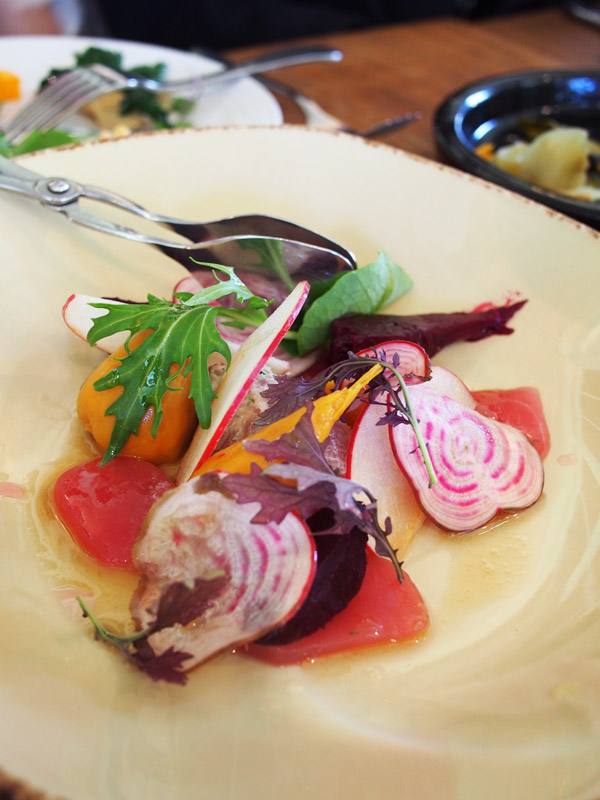 sashimi of yellow fin tuna, beetroot, apple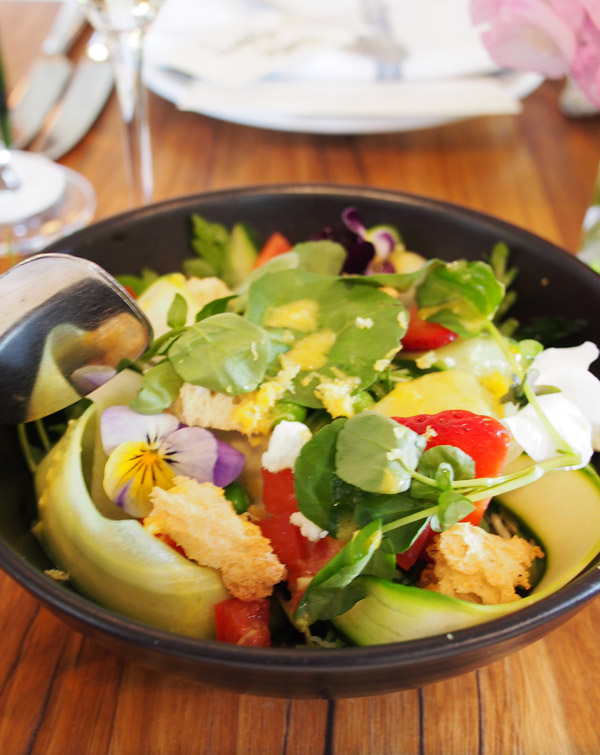 lindeman's 1000 hours sunshine salad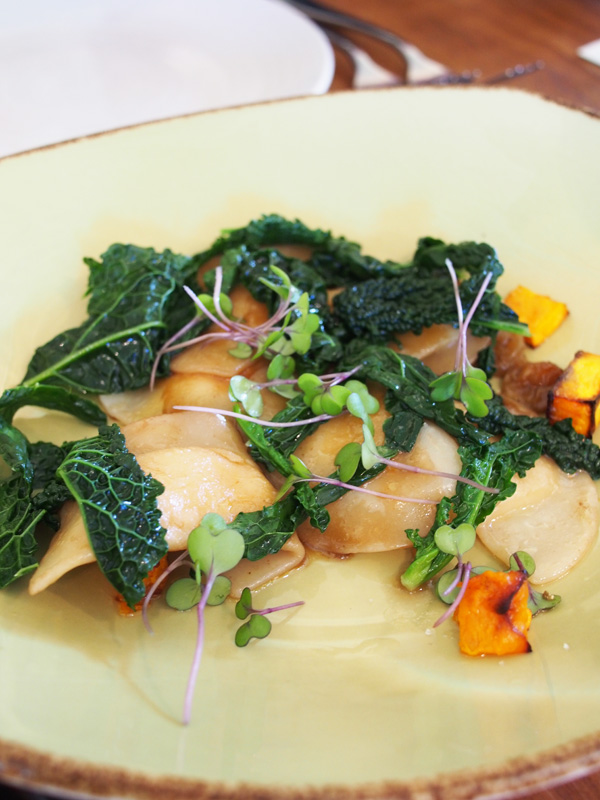 pumpkin & ricotta ravioli, lemon,muscatel
 Entrees were enjoyed with Lindeman's Early Harvest Semillon Sauvignon Blanc 2012 and Lindeman's Early Harvest Pinot Grigio 2012.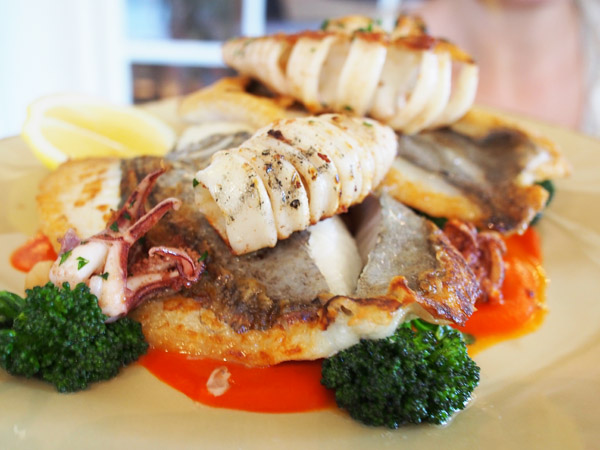 roasted dory, pimientos, calamari, chickpea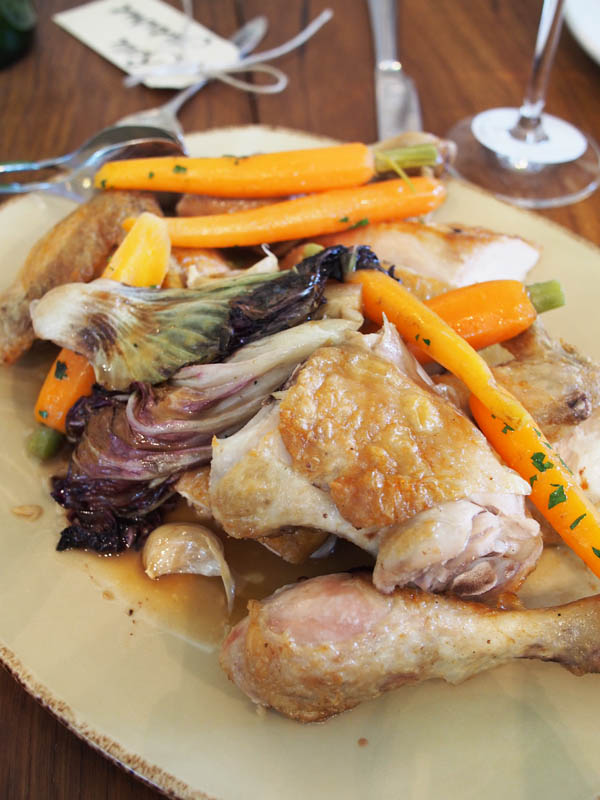 roast chicken, baby carrots, radicchio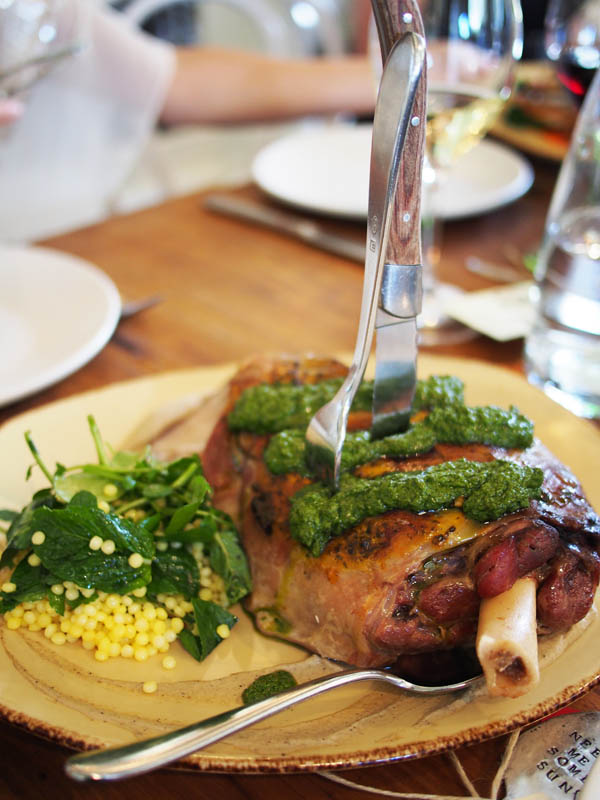 wood roasted moran family lamb, chermoula, cous cous
Mains were served with Lindeman's Early Harvest Shiraz 2012 and Lindeman's Early Harvest Crisp Chardonnay 2012.
Unfortunately I had to leave before dessert was served.  I missed out on Rhubarb Bombe Alaska and Chiswick Chocolate Rocky Road and more of the Lindeman's Early Harvest range, Sweet Red, Sparkling Mocato NV and Sparkling Rose NV.
What did I think of the Early Harvest range?  I love the fact that it is lower in calories.  To my surprise this doesn't compromise on flavour.
The Lindeman's Open Garden will be open at the Australian Garden Show Sydney from 10am – 7pm. For more information on the Lindeman's Early Harvest range, visit www.lindemans.com.au.
If you would like to win one of two double passes email sara@bellyrumbles.com your name and address by 9pm Monday 2nd September.  Two random winners will be picked and announced on Belly Rumbles on Tuesday 3rd, it is as simple as that!
Sara xxx
T&Cs:  Addresses will only be used to send tickets out to the two lucky winners and for no other purpose or kept on file.  Tickets are for entry to the Australian Garden Show Sydney only.
Australian Garden Show Sydney
Centennial Park, Sydney
5-8 September 2013, 10am – 10pm
www.australiangardenshowsydney.com.au
Chiswick
65 Ocean Street, Woolarah, Sydney
Tel:  +61 2 8388 8688
www.chiswickrestaurant.com.au