We should of been heading to Jamie's Italian for lunch.  Another failed attempt before our eventual visit.  At the 11th hour I realised they aren't actually open on Sundays.  So on plan B, instead take the family to a Kings Cross to a brothel.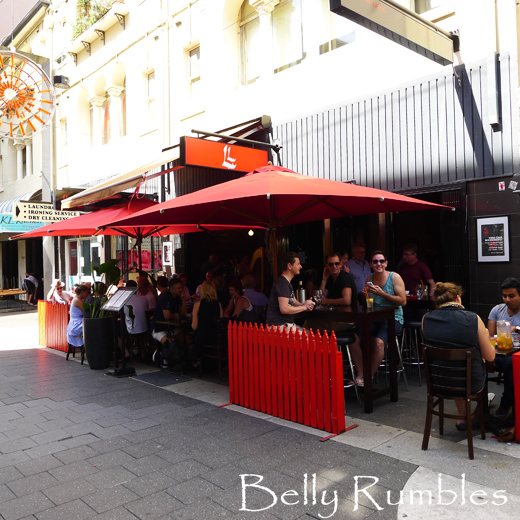 Well it is actually classified at Potts Point (seriously it is in the heart of the Cross).  Also before you jump to conclusions it is an ex-brothel.  Actually it is ex-brothel, ex-illegal gambling den (complete with a stronghold steel room) and ex-adult bookshop.  Today it is the site of LL Wine & Dine where Head Chef Jin Kung whips up delicious contemporary Asian cuisine.  They also have awesome cocktails.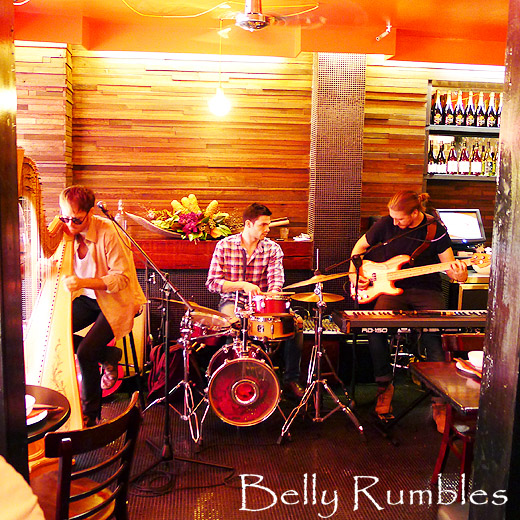 What had attracted me to LL Wine & Dine was their weekend yum cha menu.  Besides having some typical Chinese yum cha staples there were a few eye catching 'main' dishes.  On the weekends there is also live music and $25 jugs of cocktails, what's not to love.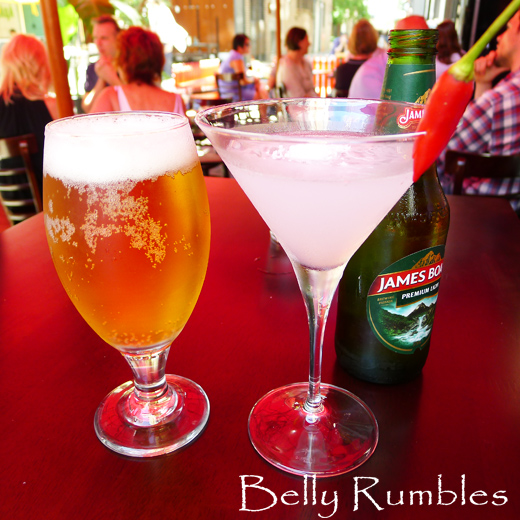 As it was just Mac, Josh and I, no jugs were ordered, a girl can only drink so much.  Instead the boys settled on a beer each and I had a coconut, chilli martini.  The beer was beer, but my martini was a pure delight.  Just the right amount of heat from the chilli and use of young coconut juice, heaven.
The white bait was hot and crunchy, tossed with lemongrass, chilli  coriander and Thai basil.  Mac is not a whitebait eater, but Josh and I couldn't get enough of this dish.  Not quite fighting over the last little fish left in the newspaper wrapping, but it was close, I was a nice mum and let Josh have the last couple.  I couldn't stop myself from picking at the remaining crumbs of fried coriander and lemongrass.  It was that good that both Josh and I decided on this one dish alone, that a return visit was a must.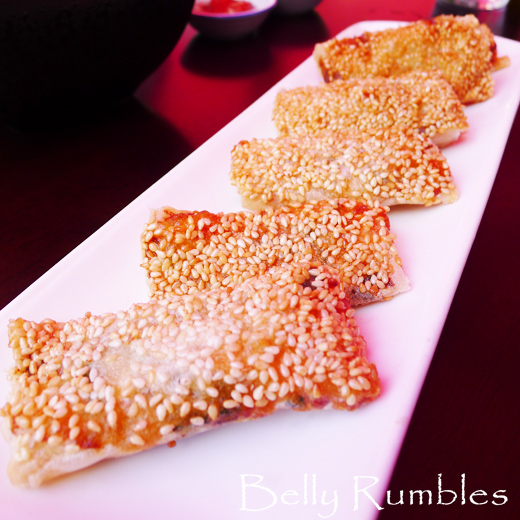 Sesame prawn rice paper rolls $9
Again a winning dish, basically like what you get at a decent yum cha session.  Tender juicy prawns wrapped in crisp, sesame studded rice paper.
Tender on the inside, crispy on the outside.  Tossed with house blended chilli, sea salt, pepper and served with lemon wedges.  Another winner.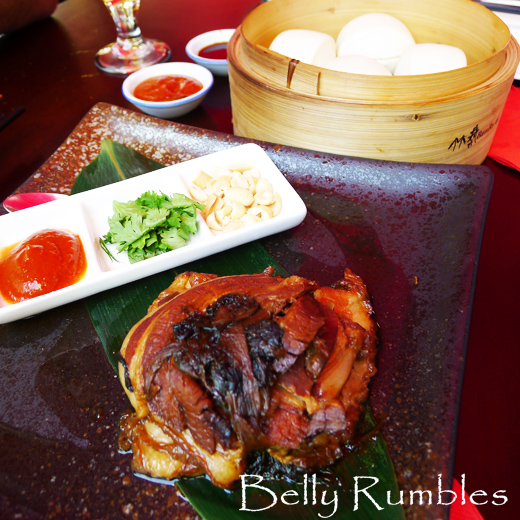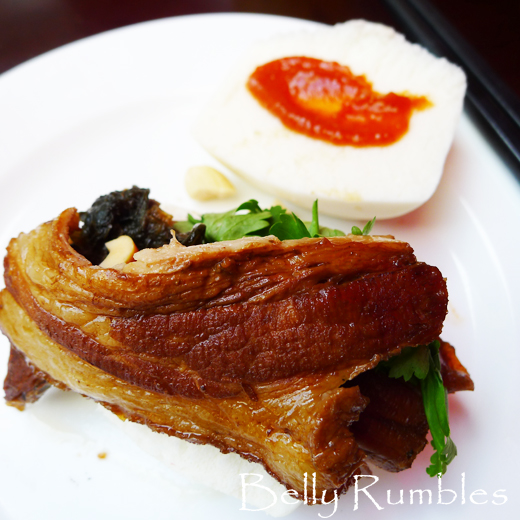 I had high hopes for this dish, but sadly we were a little let down.  Cooked in the traditional 'Hakka Granny's way' served with crushed peanuts, coriander and chilli sauce.  It was just lacking something crisp, maybe some spring onion or even if they were a little more generous with the coriander.
Generous amount of confit duck breast with five spices, served with homemade pancakes, cucumber, spring onions, taro chips with a plum and orange sauce.  Very enjoyable, if not a little messy.  Thin taro chips added a lovely crunch.  My only complaint, more pancakes please to go with the generous amount of duck.
Will definitely be returning to LL Wine & Dine.  Maybe get a few girlfriends together to enjoy some of the jugs of cocktails, listen to some live jazz and enjoy some decent nosh.
Do tell dear Belly Rumbles reader, has your 'Plan B' ever turned out to be an absolute winner or are you generally disappointed 'Plan A' doesn't happen?
Sara xxx