Only over the past few years have I discovered a deep enjoyment of opera.  As a child I was introduced to every other form of music and my parents were lovers of the theatre and live performance.   This explains my love for musicals.
My only brushes with opera were the Three Tenors and the movie Pretty Woman.  I have never forgotten the line, 'Oh, it was so good, I almost peed my pants!' exclaimed by Julia Roberts' character Vivian, when asked if she enjoyed watching a performance of La Traviata.
Handa Opera on Sydney Harbour is the perfect place to experience the opera for the first time.  In fact last for around 40% of those that attended HOSO's performance last year of Carmen, it was their first opera experience.   I just wonder how many of them were as moved at Vivian?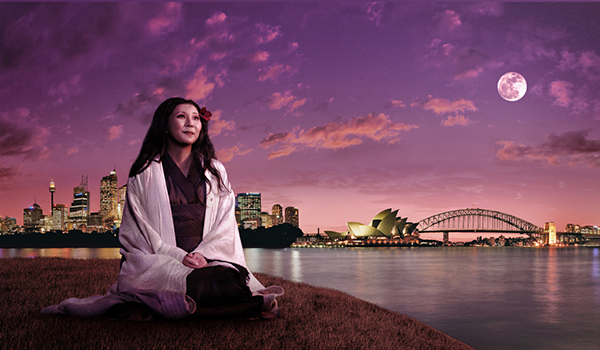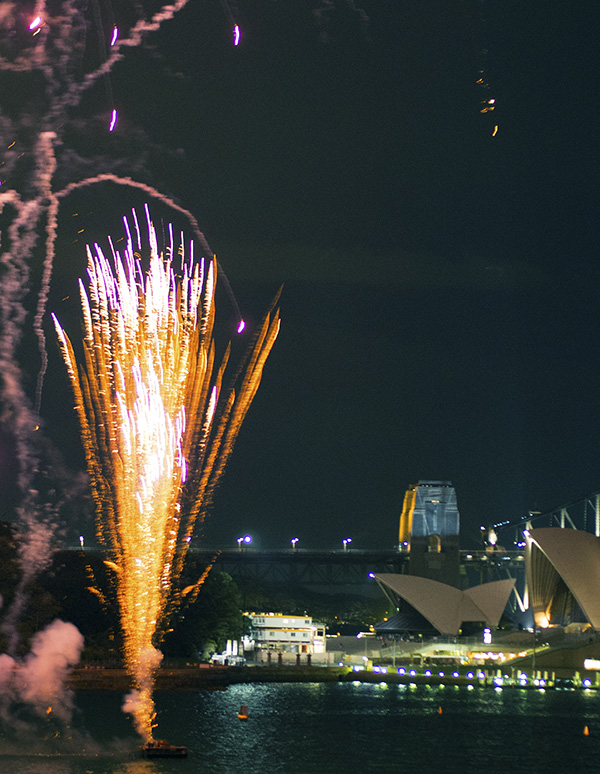 Due to so many attending their first opera at this yearly event, I'm not going to talk about the story line of Puccini's Madame Butterfly.  I really don't want to spoil it for you if you have no idea.  What I will tell you is that you will be moved, you will get angry and you will hear your heart break along with Madame Butterfly's.  You will most probably cry too. I am not ashamed to say that I did, even though I knew what was going to happen.
It is hard not to be blown away by the Handa Opera on Sydney Harbour, now in it's third year.  The stage is gigantic, larger than previous year (behind the scenes peek here).  A large stage means extremely impressive set design. Act one takes place on 1,300 SqM of artificial grass over looked by a bamboo grove (the bamboo is real folks!)  The second act is an urban scene, a building site and ramshackle abode.  A spectacular set change takes place during interval, make sure to watch it, it's a performance all of it's own.
Of course the backdrop to the stage is spectacular.  I'm biased, but Sydney's skyline and harbour are breath taking.  This is an opera experience like no other in the world.
Above is a sneak peek of what to expect.  If you would like to know more about Madame Butterfly's story line and history behind the opera head over to theoperablog.com
Fresh Catering are again behind the pots and pans providing all your dining needs for the three weeks Madame Butterfly is being.  No matter what your budget there is the perfect dining option available.
The food has a Japanese influence to tie in with the opera.  Various venues are dotted around the site to accommodate everyone.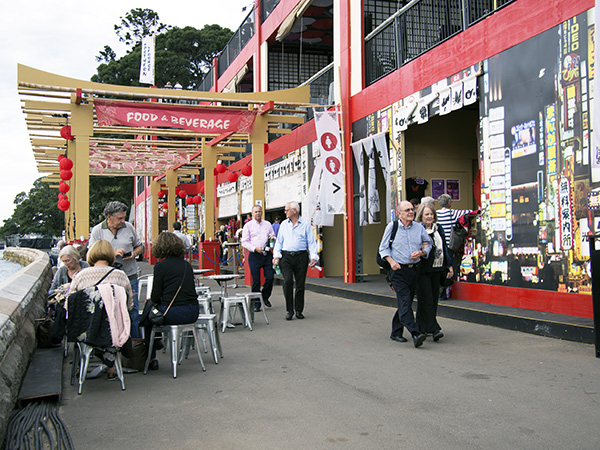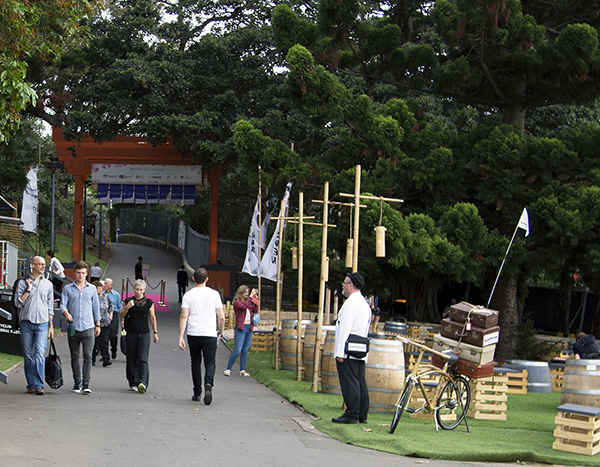 If grabbing something to eat from either the Northern or Southern Terrace there is something to suit most tastes.  On offer you will find chicken katsu or soy bean & avocado burgers, teriyaki chicken or wild Asian mushroom or miso prawn pizzas and various salads including salmon teriyaki, crisp white cut chicken and tofu & bean.  Sushi rolls and of course dessert, including cherry blossom parfait and brownies.
At the Northern Cantina you will find a variety of share plates such as, salted edamame, rice balls, popcorn shrimp, gyoza, sticky beef ribs and chicken yakitori.  Wanting something more substantial?  Why not order ma po eggplant, Japanese beef curry or BBQ miso barramundi.  Again you will find a variety of salads and desserts.   Grab refreshments from the Adina Garden bar, which also offer Japanese noodle stir-fry and fried chicken & coleslaw buns to munch on.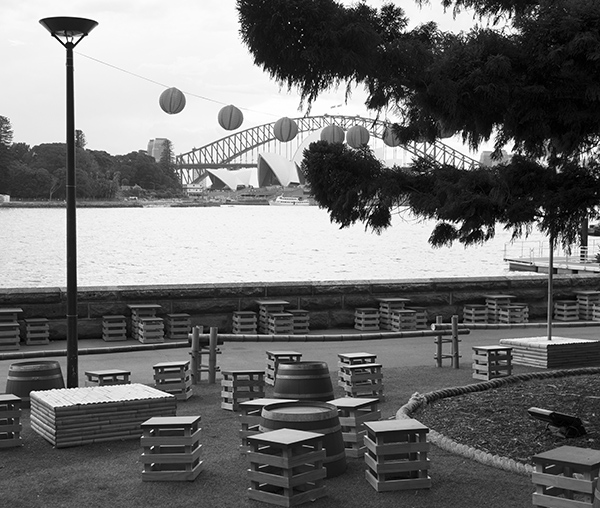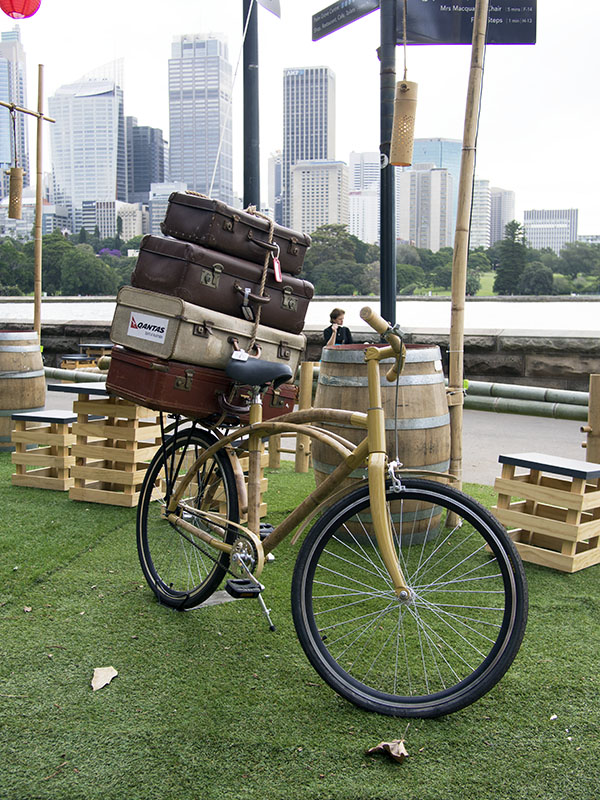 Not enough options for you?  Then make your way to the Sparkling and Oyster Roving Bar.  Beside oysters you will find salted edamame, tamari soy almonds, fried chicken buns and ice creams.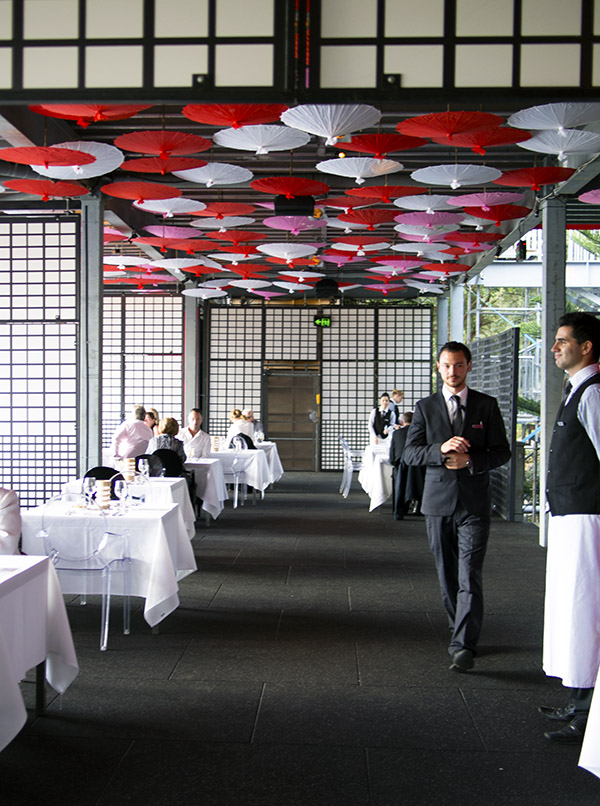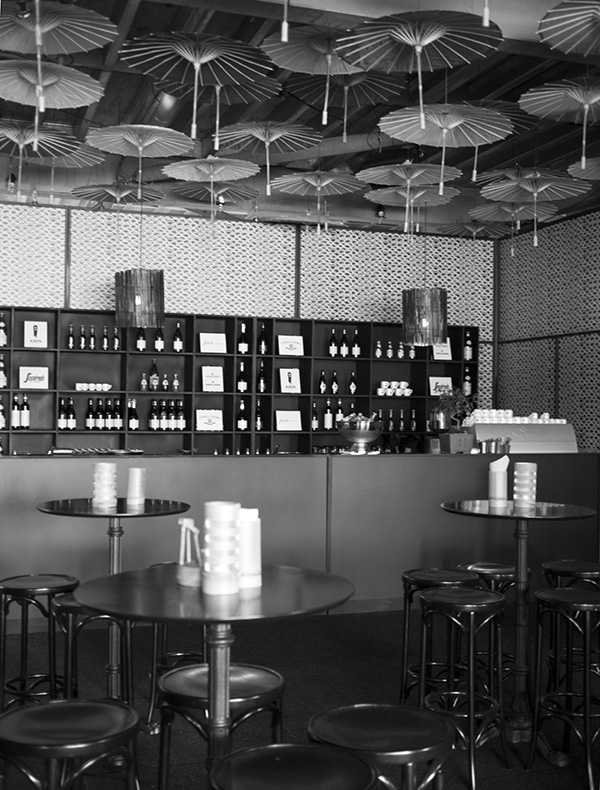 If you wish to make your evening at the opera even more special than it already is, why not enjoy a three course pre-opera dinner ($250 dinner price only, opera tickets purchased separately), in the exclusive Platinum Club.  Included with your meal is a selection of Tyrrell's wines, as well as a range of premium beverages.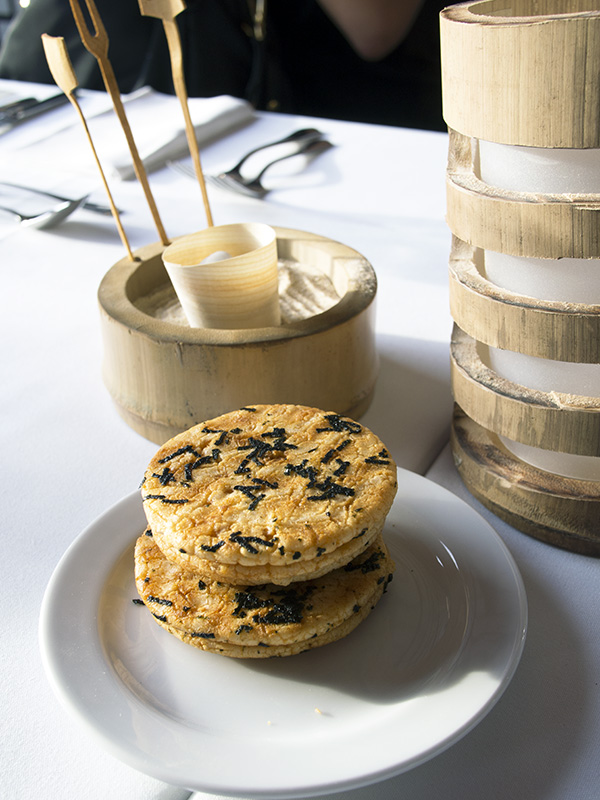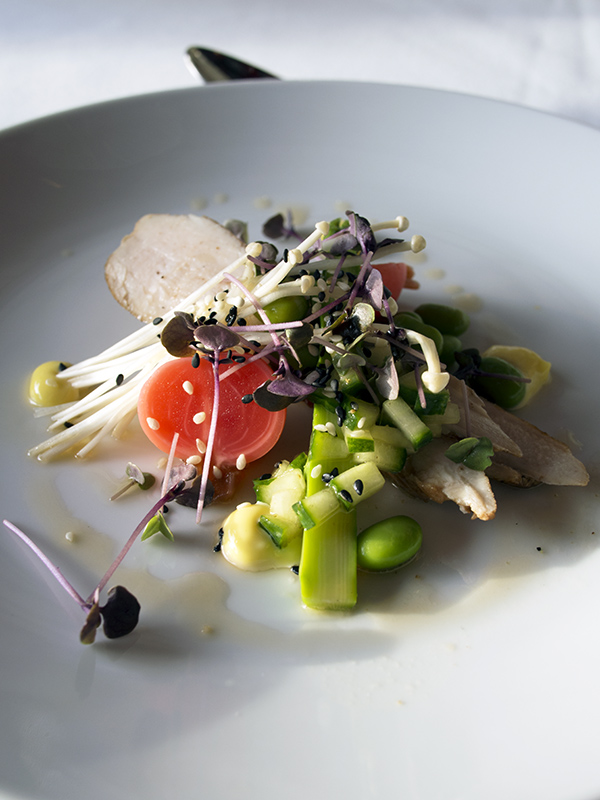 tea braised chicken & soybean salad + saffron emulsion
On being seated at your table there are light and tasty rice crackers to tied you over until your entrée arrives.  The entrée is tea braised chicken, delicate in taste and breast moist.  A light and refreshing way to start the meal.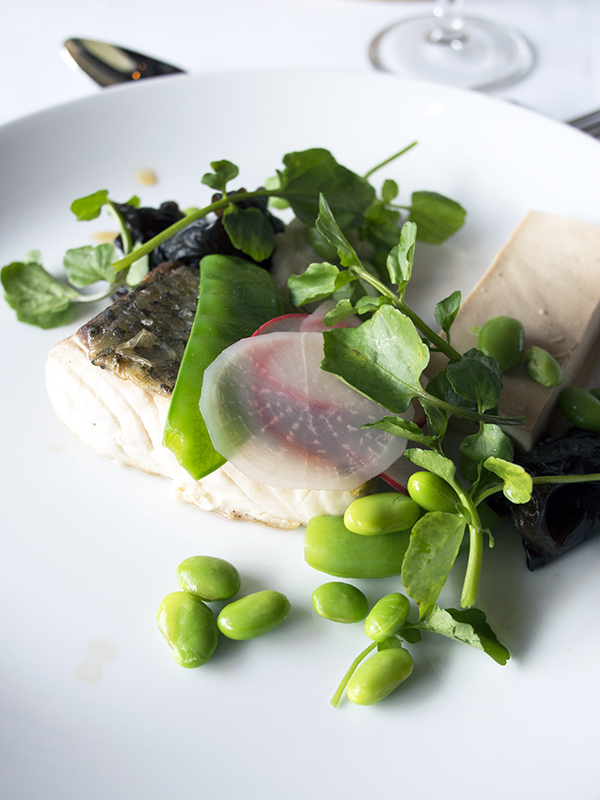 roasted blue eye cod watercress & silken tofu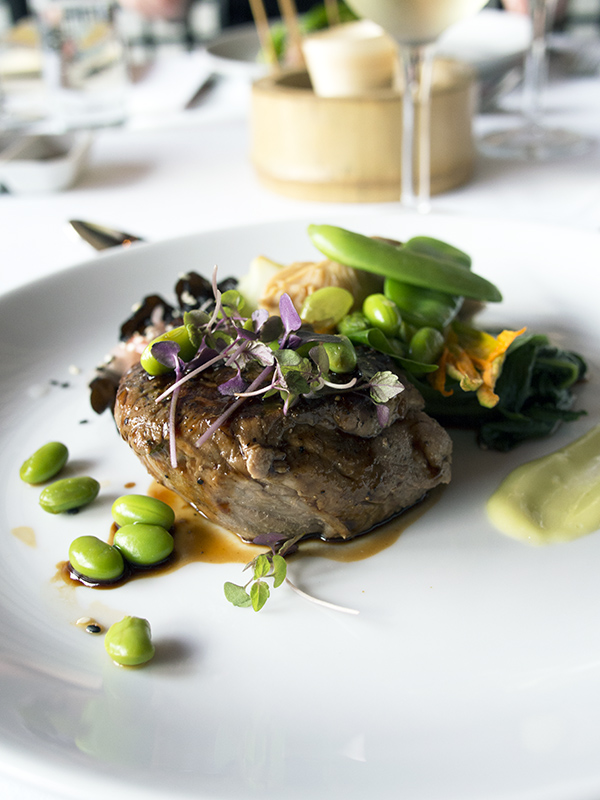 miso marinated beef fillet on bok choy & enoki mushrooms
Both the mains were beautifully presented with fresh and vibrant micro herbs and greens.  I opted for the cod and unfortunately it was over cooked.  A couple of my dining companions had the beef, they weren't asked how they would of liked to have it cooked and it was served well done.  Again a shame, as they were people who enjoy their beef medium/rare.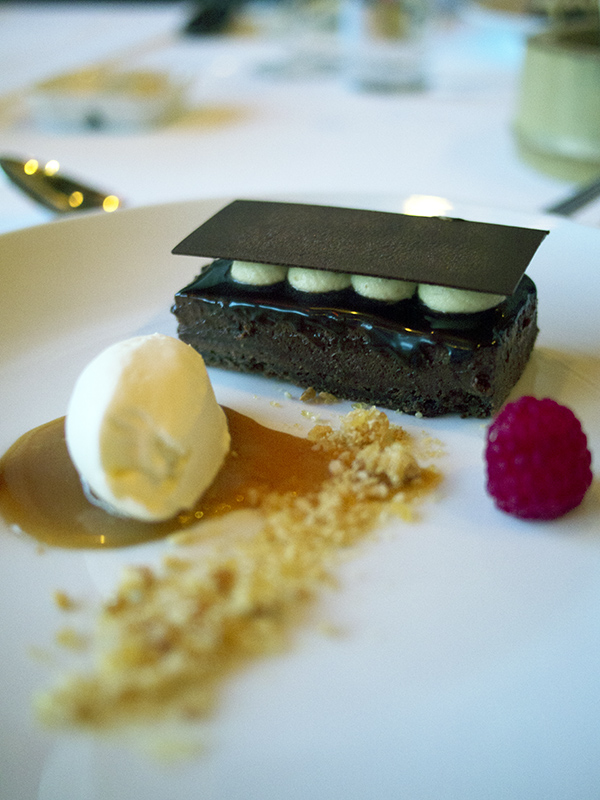 decadent chocolate & ginger mousse with praline
The dessert was both light and rich in chocolate flavour, the mouse having a hint of ginger.
There are also vegetarian options available, fried bean curd with wild mushrooms and green tea noodle salad for entrée, and ma po eggplant on daikon radish salad with spinach and sesame dressing.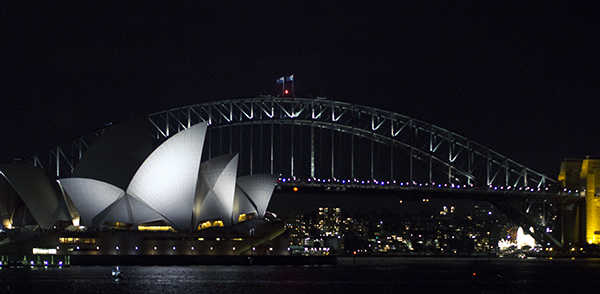 The views from the Platinum Club are spectacular, overlooking the stage and two of Sydney's icons, the Sydney Opera House and Sydney Harbour Bridge.  At intermission you have the option of returning to the club and enjoying interval drinks and canapés ($50 + drinks & canapé price only, opera tickets purchased separately).
Tickets to Handa Opera on Sydney Harbour's Madame Butterfly start at the very reasonable price of $79.   Performances take place Tuesday – Sunday nights until 13th April.
For further prices and package options head to Opera Australia's website.
Sara xxx
Belly Rumbles attended Handa Opera on Sydney Harbour's Madame Butterfly with much thanks to Fresh Catering.