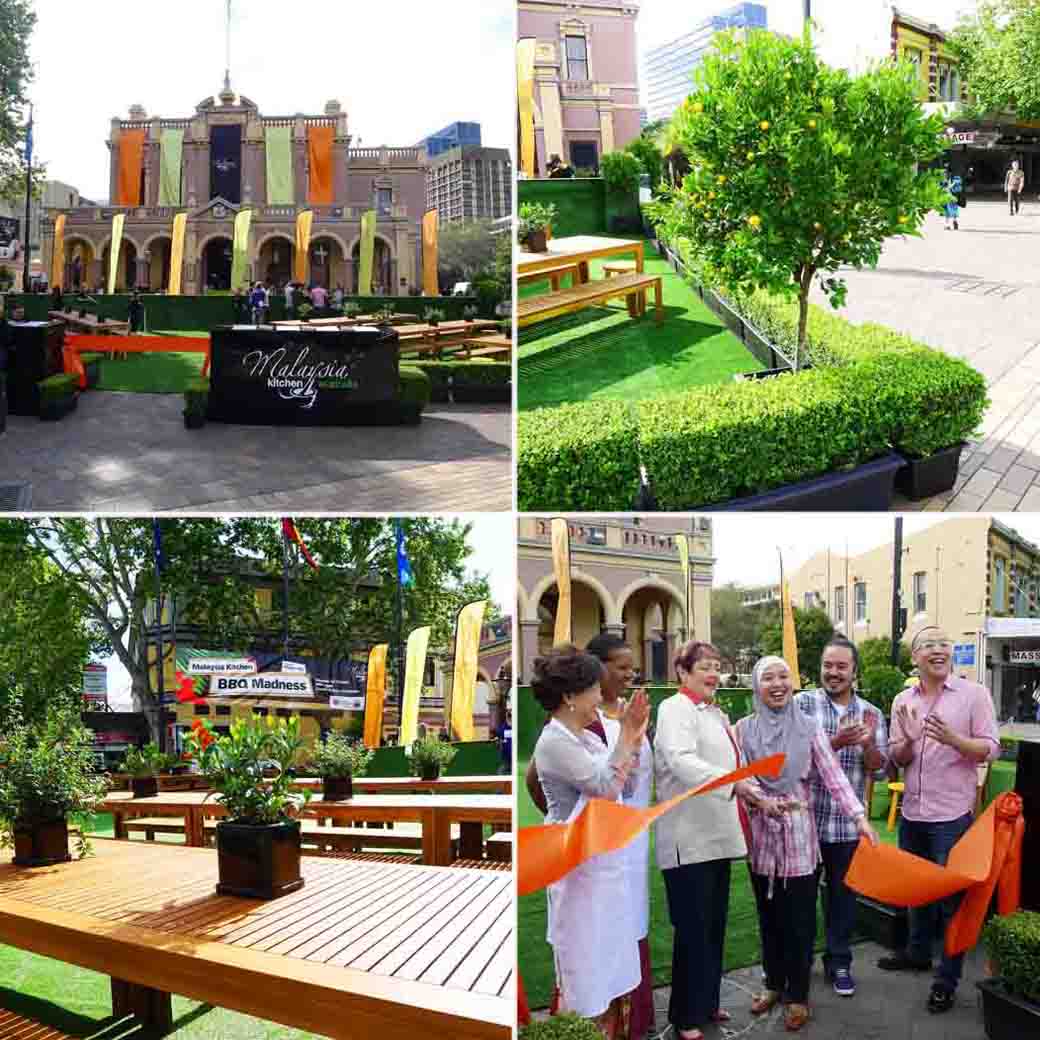 The Crave Sydney International Food Festival started off with a bang last Saturday, there was BBQ Madness happening all over Sydney.  All sorts of themed BBQs Greek, Turkish, Argentinean even sausage sensations.  I was still salivating for Malaysian delights after Josh and my master class with Wanitha the previous weekend, so there was only one place I was heading, Malaysia Kitchen's BBQ Madness at Parramatta.
It was rather quiet when we first turned up at 9am to witness the ceremonial cutting of the ribbon and opening of the event.  An area had been set up outside Parramatta Town Hall which was lushly decorated with green hedges, cumquat trees and fake grass.  A mass of wooden tables set up with more greenery and long wooden benches.   This was the calm before the storm, in a few hours it would be long lines and standing room only.
In conjunction with the BBQ, Malaysia Kitchen had organised a day of cooking demonstrations in a small amphitheatre just across from the town hall.  What a perfect way to whet your appetite for lunch?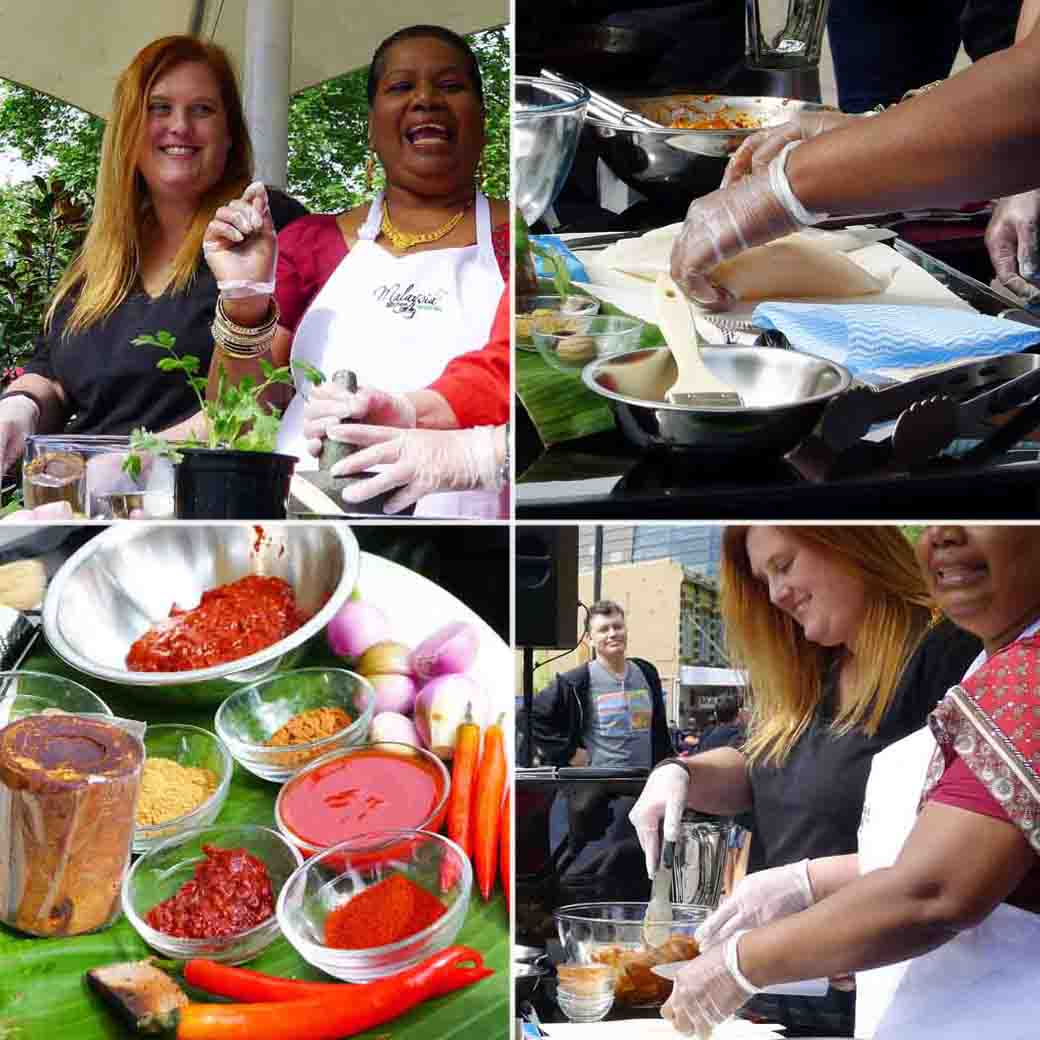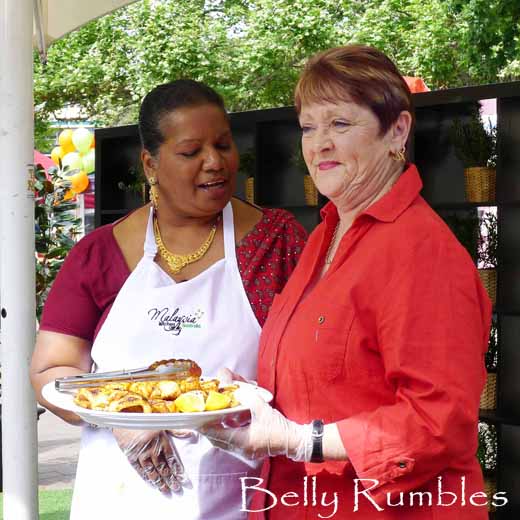 Wanith with Lord Mayor Lorraine Warner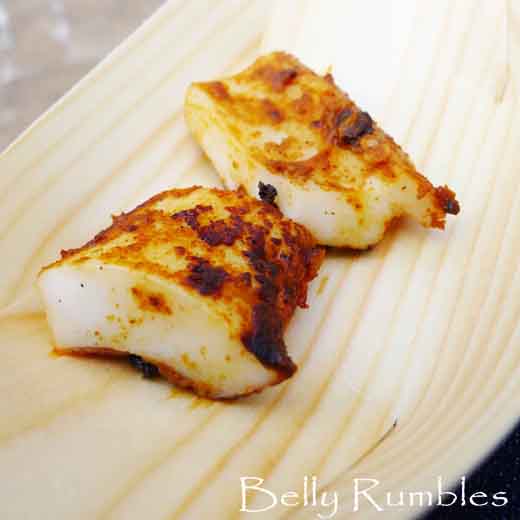 Sotong Bakar (BBQ calamari) sample
First up was Wanitha.  It was really lovely catching up with the love goddess again and I was asked if I would like to give her hand cooking on stage when she started.  Of course I would (gulp!)  I ended up prepping and Lorraine Warner, Lord Mayor of Parramatta, became the BBQ calamari Queen.  Wanitha showed the crowd how to make, Sotong Bakar (BBQ calamari) with Ayam and Panggang (grilled chicken).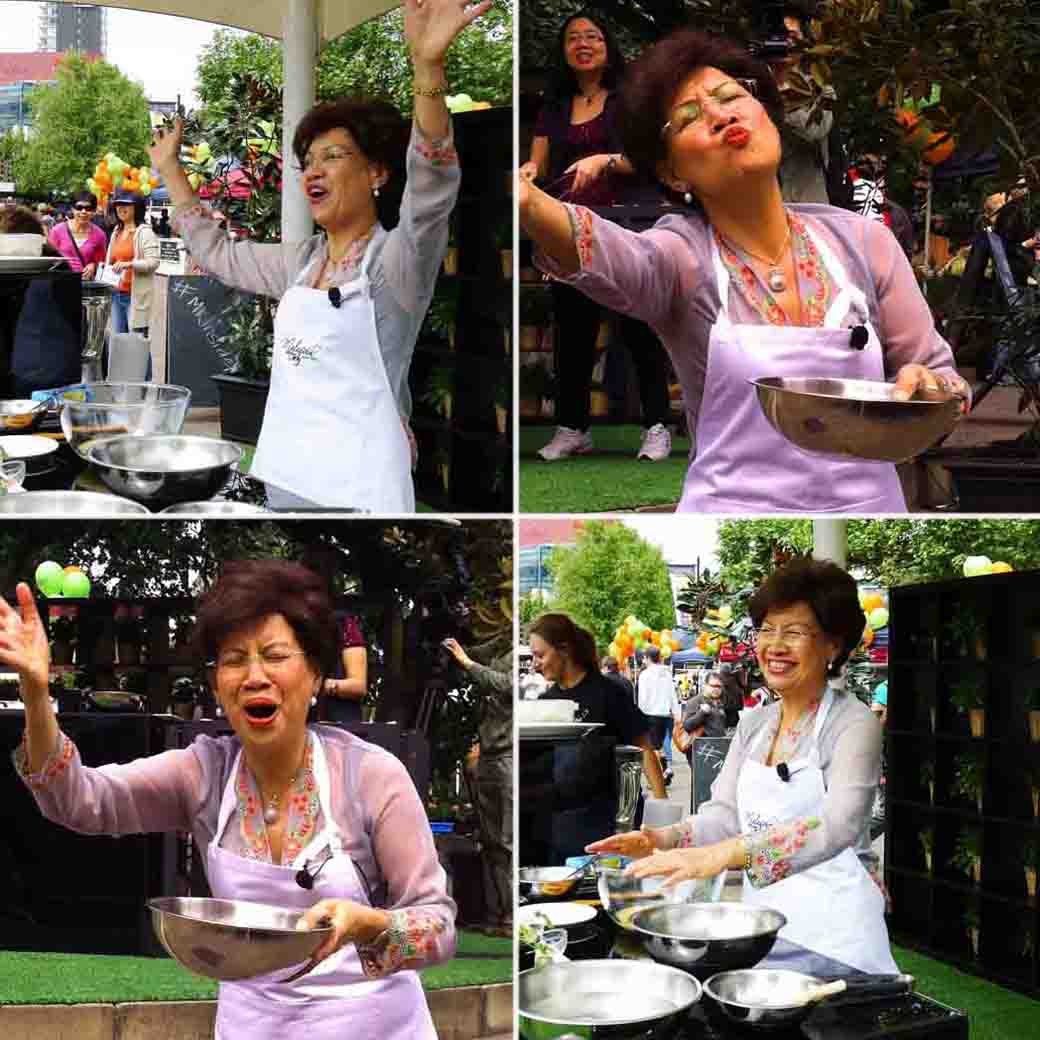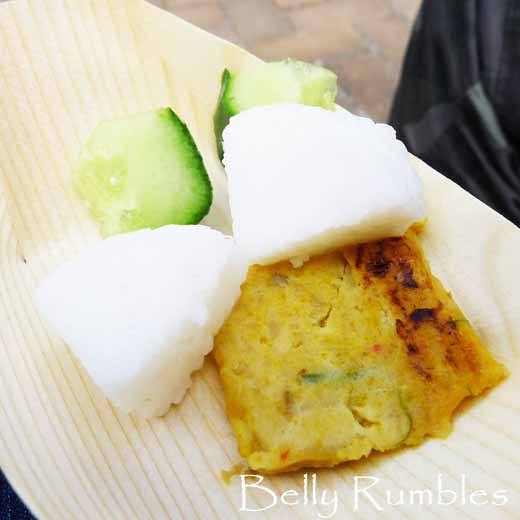 Otak Otak (spicy fish mouse) sample
Next to take the stage was the full of life, bubby and animated Florence Tan.  Florence is a celebrity chef from Kuala Lumpur and was flown out specially for the occasion.  You couldn't help but have a big grin on your face watching her prepare Otak Otak (Spicy Fish Mouse) and Grilled Tofu Salad (Rojak), her arms flaying arms and facial expressions larger than life was like watching the energizer bunny.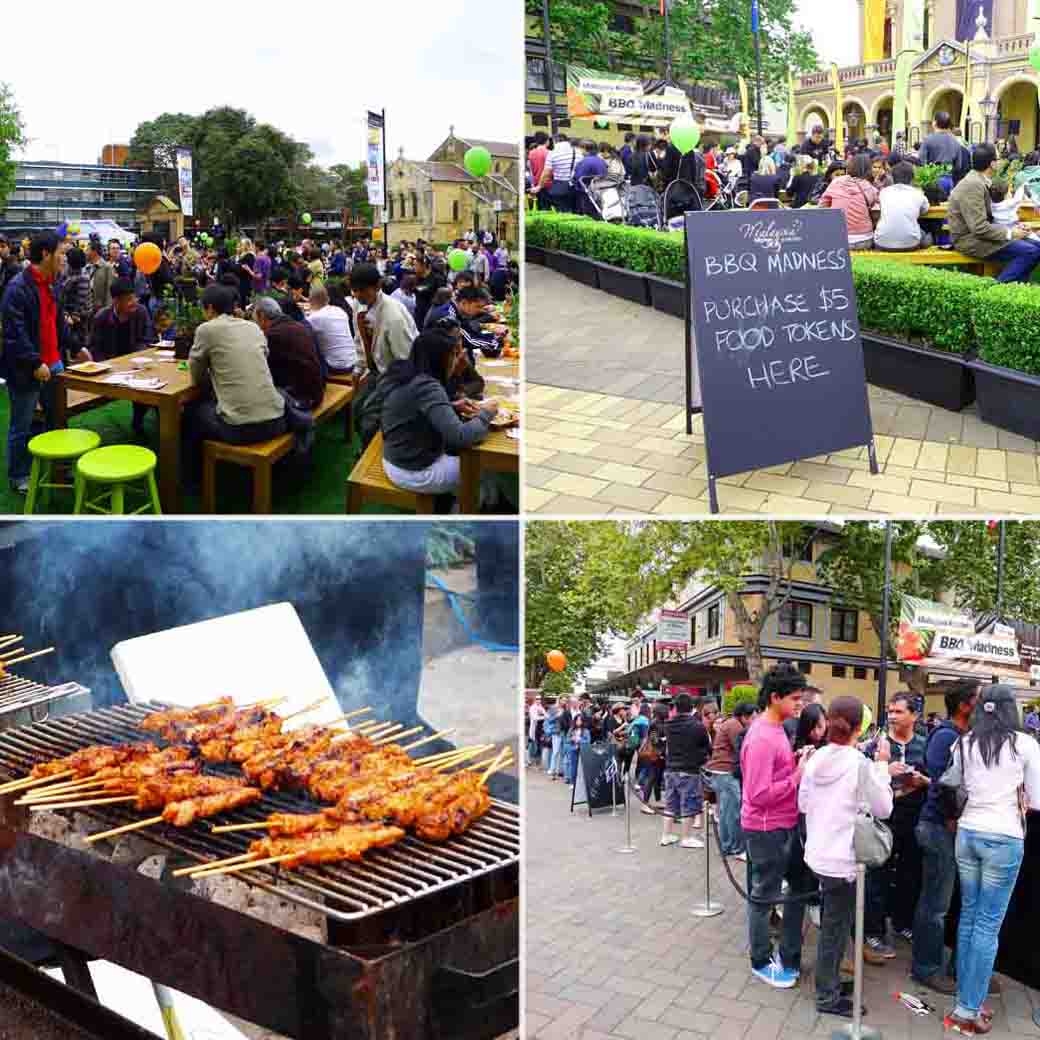 The demonstrations and the amazing smells which filled Church St Mall had left us feeling quite hungry.  With some fellow bloggers Josh and I made our way back over to where the food was happening.  Lunch time crowds had hit and it was packed.  With table and seating eventually secured we took it in turns to go grab food and mind our precious spots.  Lines were a little lengthy for some dishes and very lengthy for others, but the wait was worth it.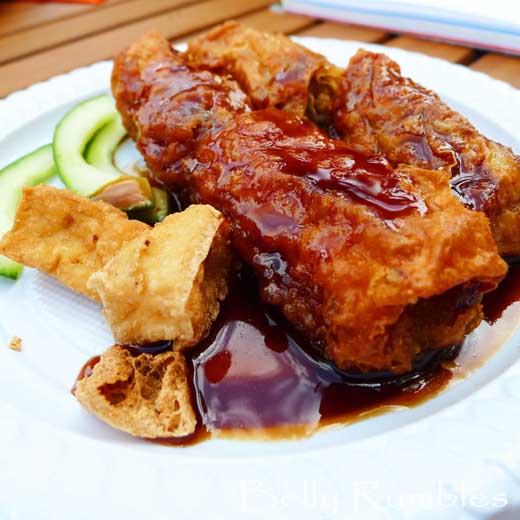 Lobak (Malaysian pork spring roll) from Penang Cuisine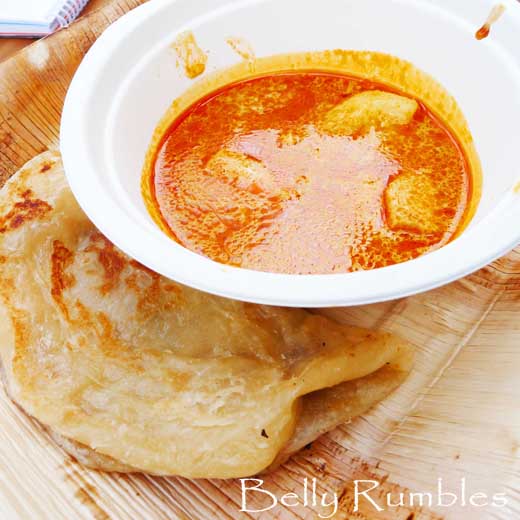 Roti Canai with Curry Chicken from Penang Cuisine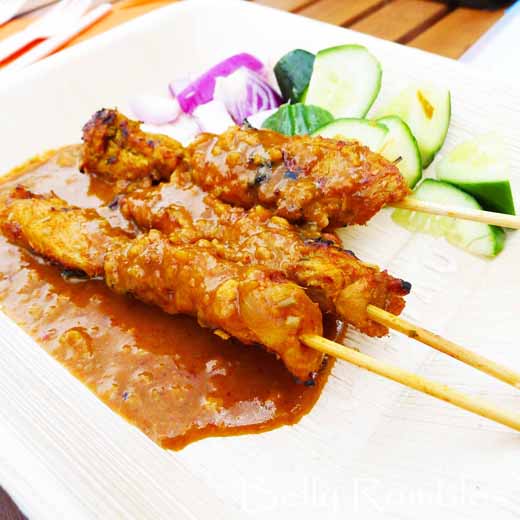 Chicken Satay from Albee's Kitchen Malaysian Delights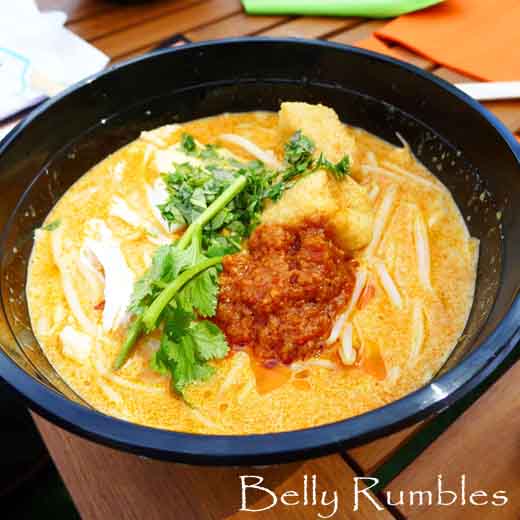 Chicken Laksa from Oriental Tucker Box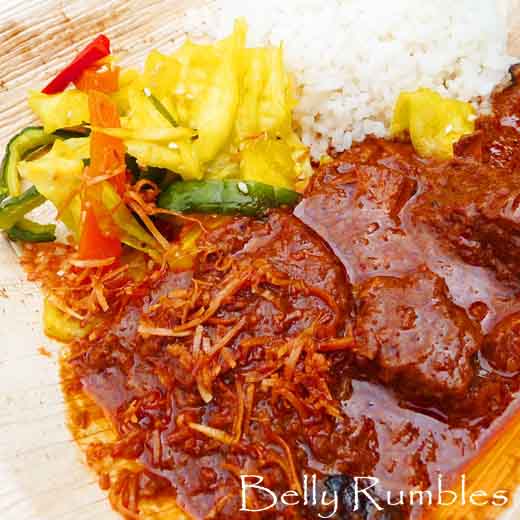 Beef Rendang from Kampong Boy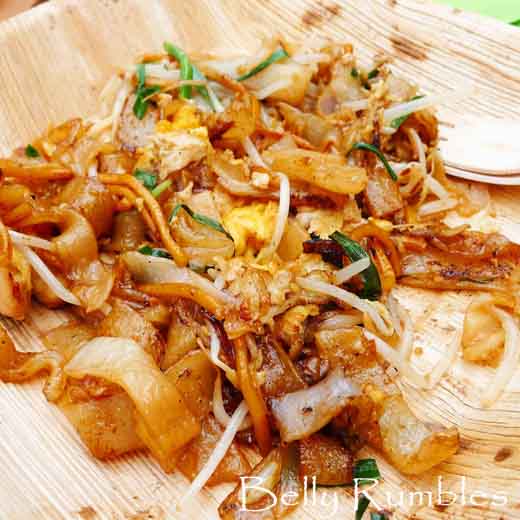 Char Kway Teow from Jackie M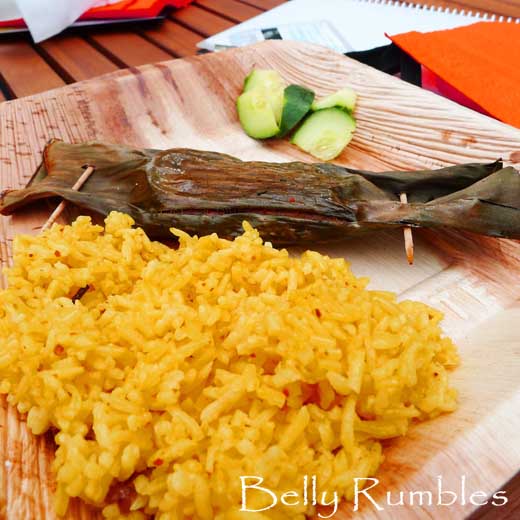 Otak Otak from Temasek
After chowing down it was back to the amphitheatre for more cooking demonstrations.  Adam Liaw, winner of MasterChef 2010, prepared Char Kway Teow (fried noodles).  Adam prepared these on the BBQ, this was a first time experience for Adam, I think the rest of the audience as well, but it worked.  Adam then demonstrated and shared tricks of preparing the perfect Satay Chicken.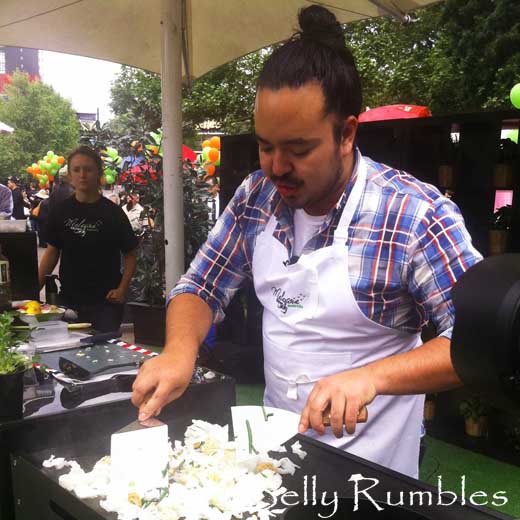 Last celebrity chef of the day was Alvin Quah.  Oh Alvin just makes me smile, he is so adorable.  Ikan Bakar (grilled BBQ fish in banana leaf) and Tamarind Fried Prawns were Alvin's dishes of choice to share with the audience.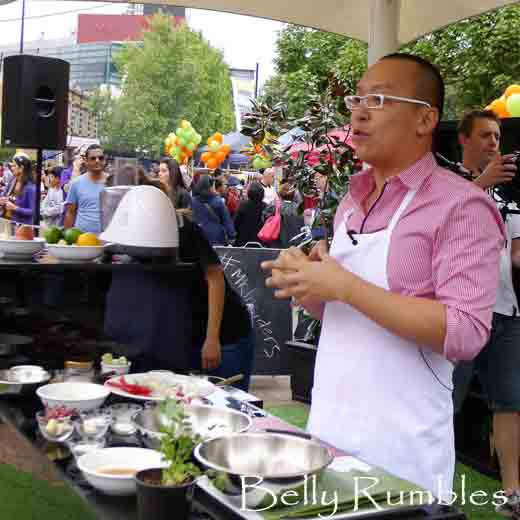 It was also nice to catch up with Billy Law, fellow food blogger and MasterChef contestant 2011, who came down to say hi to everyone.  What I didn't even think about is that he is actually a known identity now, and every five seconds it seemed a fan was asking to have their picture taken with him or something signed.  Billy being Billy was more than happy to pose for happy snaps.  Being the silly bloggers that we are we decided to get in the act, which seemed to crate even more Billy mania.  Karen from Citrus & Candy even had one of her fans spot her and approach her for a photo, much to Karen's amusement.  It was all giggly fun to end the day.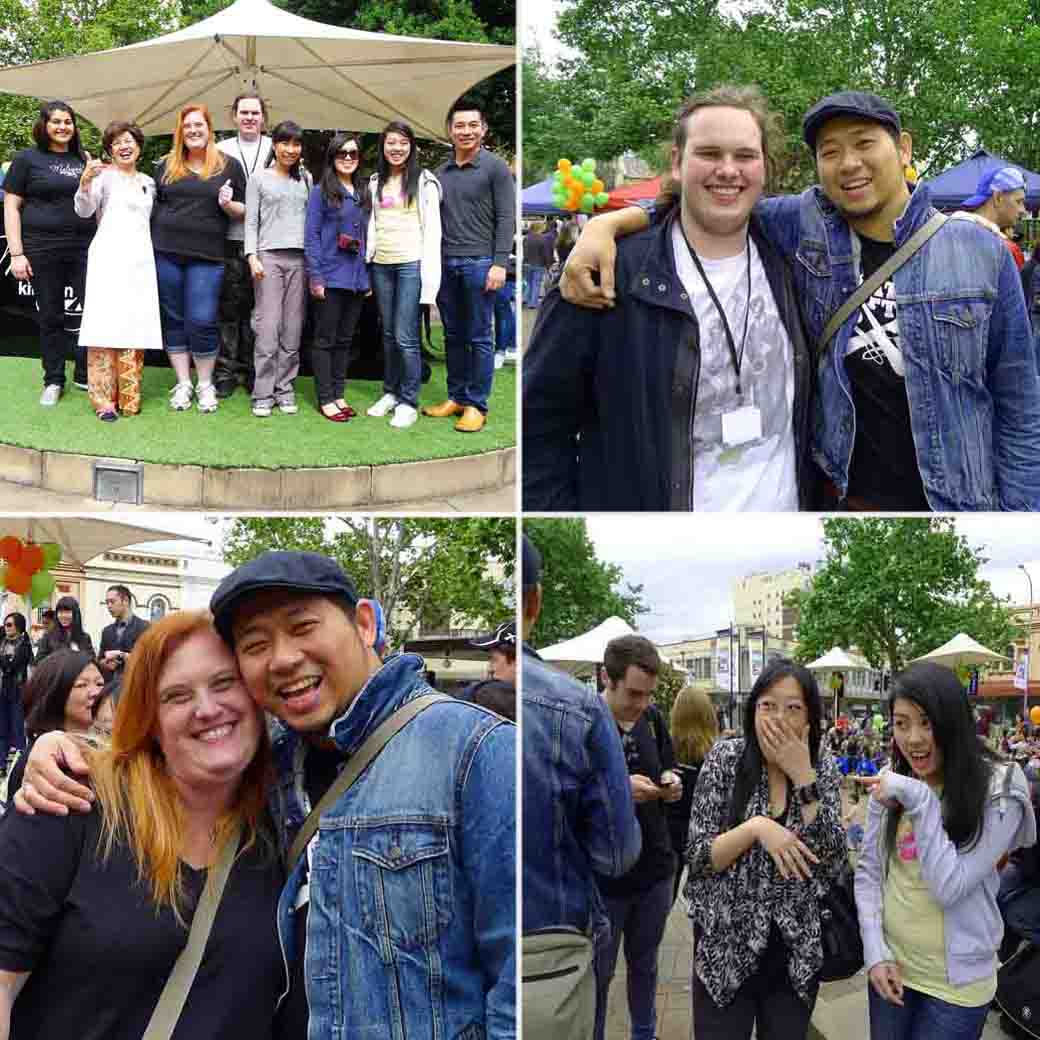 If you missed out on Malaysia Kitchen's BBQ Madness last weekend, don't panic there is more Malaysian food fun happening again this weekend.
Malaysia Festival:  Sunday 9th October, Tumbalong Park, Darling Harbour.
Malaysia Kitchen will have an array of Malaysian dishes on offer from more than 15 Sydney restaurants, indulge yourself in authentic Malaysian food and live entertainment.  Meet MasterChef contestants and Malaysia Kitchen ambassadors, Alvin Quah and Billy Law.  Also a chance to win a  return airfare to Kuala Lumpur amongst many other great prizes.

Sara xxx
Sara & Josh were guests and invited to BBQ Madness by 360 Digital Influence Sydney and Malaysia Kitchen with much thanks.