Summer in Tokyo is hot. The humidity embraces you in an unshakable bear hug. This is the Japan I know well, the stifling heat of her summer. For some stupid reason each trip I make to Japan, and there have been many, this is the time of year I visit.
It was less than 12 hours ago that I landed at Narita Airport. In less than 12 hours I would be fleeing Tokyo for the unhurried pace of the Japanese country side. My short stay is purely to catch up with work colleague friends. For once I am not here for work, this trip is entirely a holiday. A holiday that coincides with Mr Fuji's climbing season.
There is opportunity to have but one dinner in Tokyo this visit, and I knew exactly where I wanted to go, Matsu Sou. Matsu Sou is an Izakaya underneath the elevated railway lines in Ginza. I adore this place, it holds many fond memories.
I first came across Matsu Sou it by myself and my first meal there solo. Copious amounts of grilled chicken on bamboo skewers, and cold dry sake served by a guy wearing an Australian flag bandana. That first meal I just sat, drank, ate, took in the smells, sights and sounds of a hot Tokyo Summer evening. People watching at its best.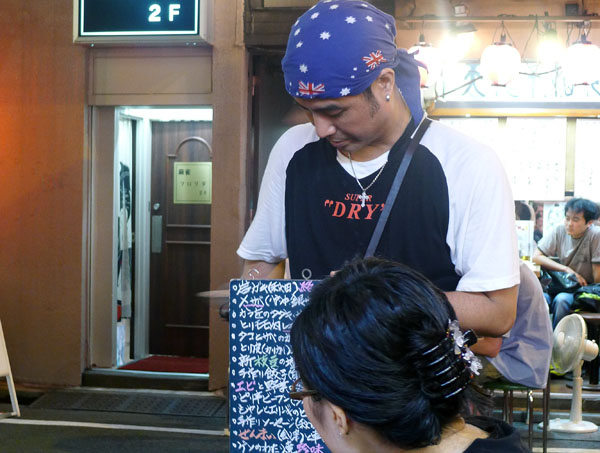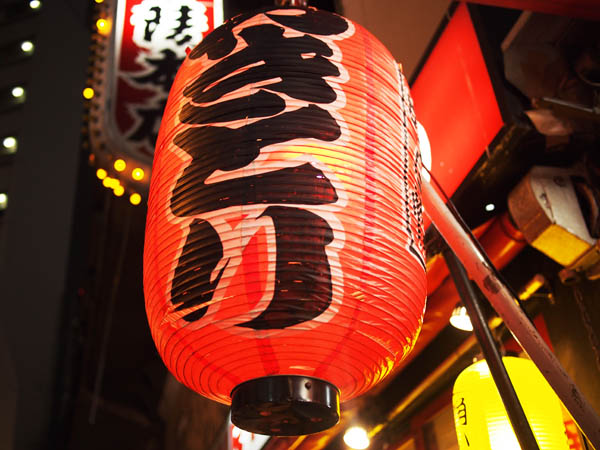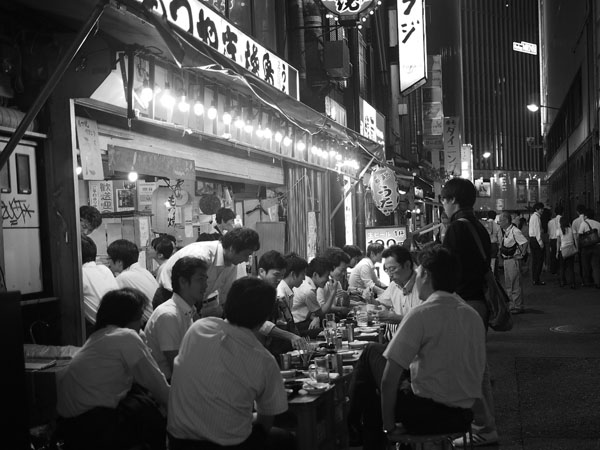 I have been back many times since. With my mother, where a man on a neighbouring stool offered her his fan. She looked hot, she was hot, he smiled, fanned her, and said that she needed it more than he did. I have been back with my father where he said 'Sara, order normal stuff, no gizzards or hearts please'. In other words, 'normal' cuts of chicken and pork, with some edamame and gyoza to accompany. Plus plenty of cold sake of course.
Matsu Sou to me is what an Izakaya is all about. Sitting on wooden stools in a closed to traffic lane. Beer crates holding up makeshift wooden table tops, handbags placed in plastic baskets for protection against the pavement. Surrounded by salary men and career women enjoying an end of day draft beer, smiling, laughing, engaging in happy and animated conversations. The smell of various meats cooking over charcoal, mingled with the smell of humans at the end of a hot summer's day. You are hit with the occasional swirl of cigarette smoke wafting by. Bravely risk the chance of rain in the form of an often too frequent summer downpour. Visiting an Izakaya is truly one of my favourite experiences to have in Japan.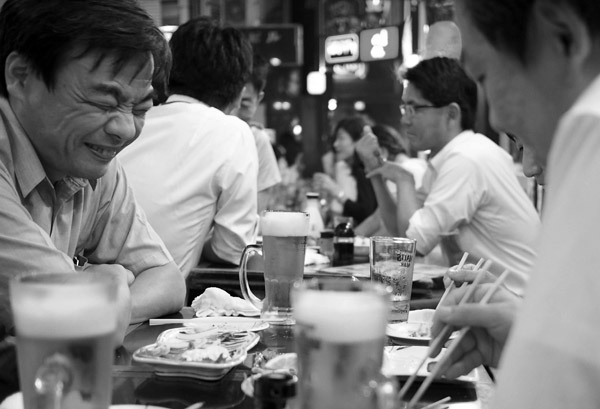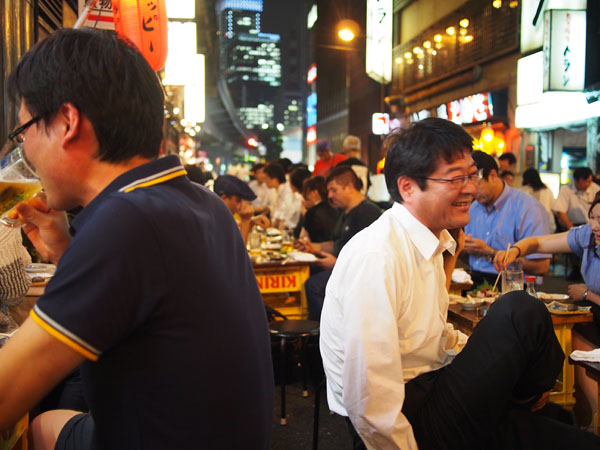 There is nothing unusual about Matsu Sou. I am sure the neighbouring Izakaya are just as wonderful, but I like this one. I like the old guy and his son who run it.
This would be my first visit with Japanese friends. I can read hiragana and katakana, but a three year old would know more kanji than I. This makes menus difficult for me to read at times. On all my past visits I had ordered from the English menu. Their English menu is quite extensive and covers most food available, but it doesn't cover the specials and a few other select items.
The Globetrotter, friend and fellow hiker, had decided to come along and experience this Izakaya that I had raved so much about. We were meeting up with two of my long time work colleagues and friends, The Fuminator and Dancing Queen.
We started off with cold draft beers, cold sake and my favourite dishes. Mainly grilled skewers impaling various delights such as, shishito (small green peppers), chicken thigh, cartilage, hearts, livers, gizzards and my favourite chicken skin. Chicken skin cooked this way is a favourite of mine, all the fat is rendered away and you are left with crisp and delicious skin.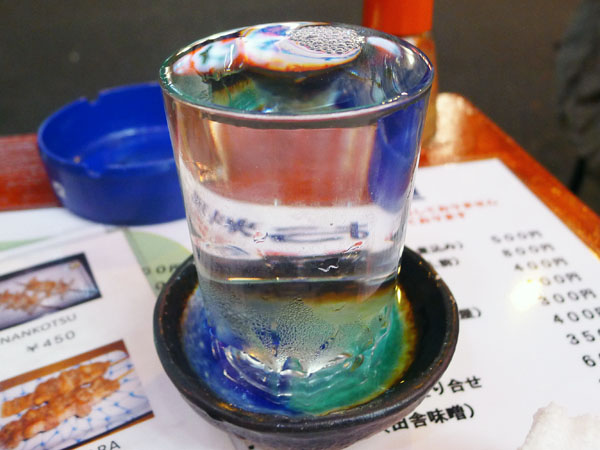 After trying all the dishes we wanted from the English menu, I decided to take advantage of my Japanese speaking friends. 'Guys, can you order some funky stuff? You know, out of the ordinary, please'.
Now, I have eaten my fair share of 'funky stuff' in Japan, and these days not much phases me anymore. Hence the task wasn't really an easy one. Instead of funky, we went for seasonal dishes that didn't appear on the everyday menu. A salad of seba (type of fish) and octopus, another salad with zenmai, a seasonal mountain vegetable. Mmozuku, a dish originally from Okinawa, finely sliced sea weed and vinegar, tangy and slimy. A popular dish with women, as it is low in fat and regarded as slimming. We ate hoya (sea squirt) and green tea rice soup.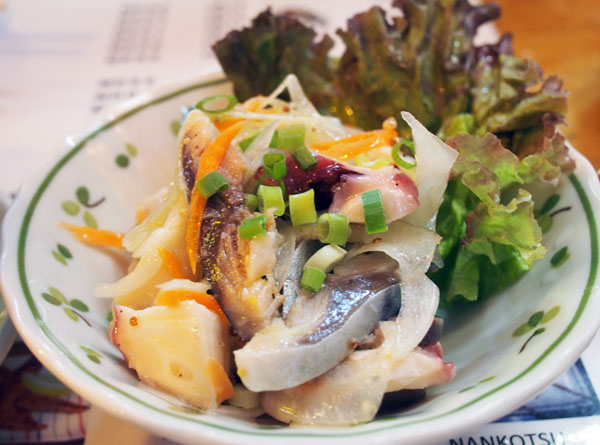 salad of saba (type of fish) and octopus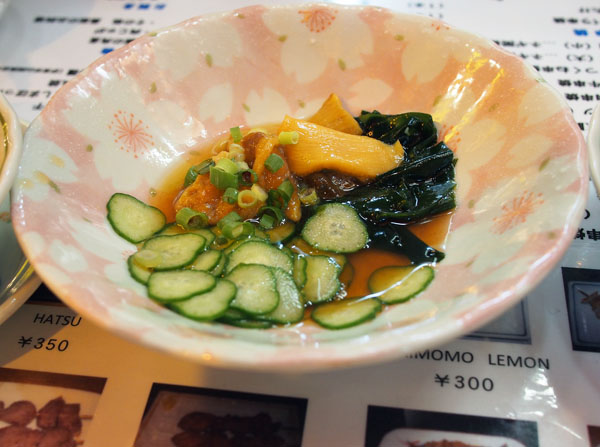 salad of zenmai (a seasonal mountain vegetable), cucumber and seaweed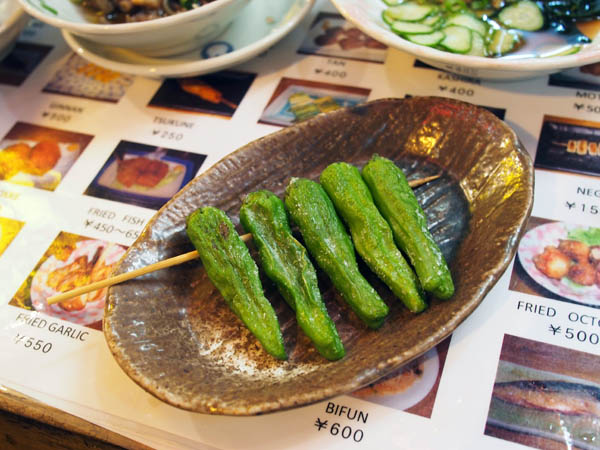 shishito, small mild green peppers, grilled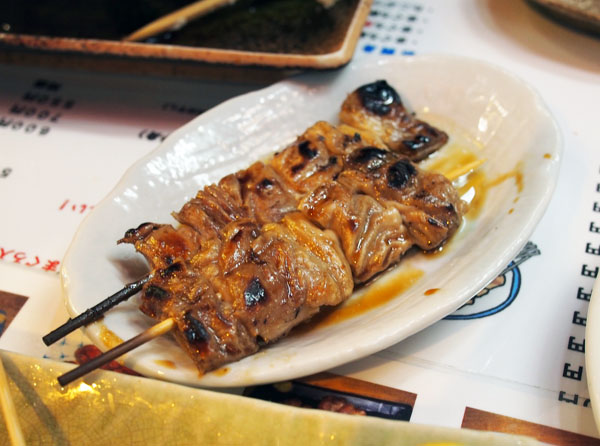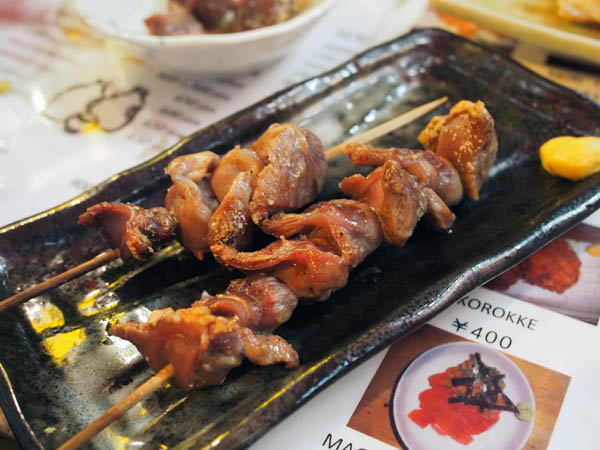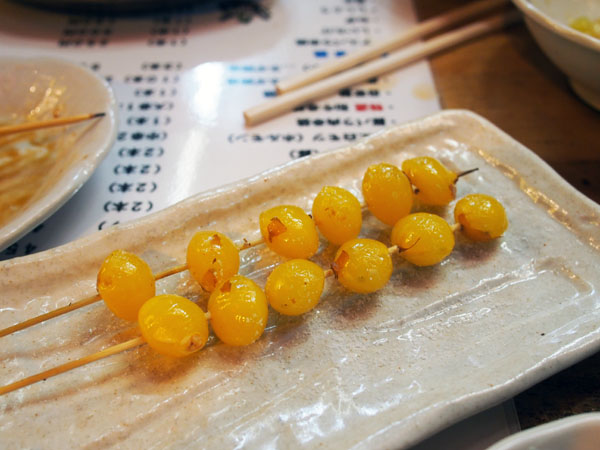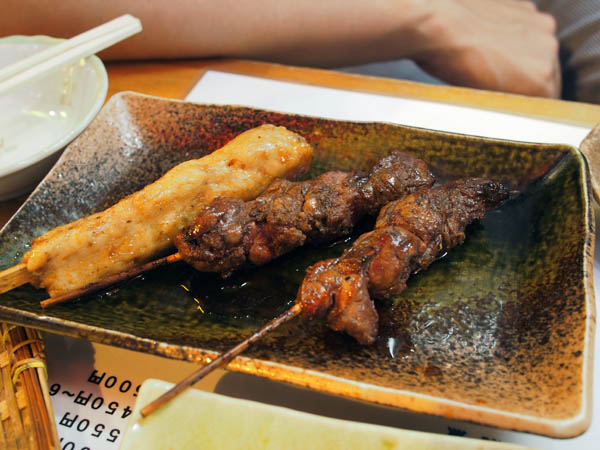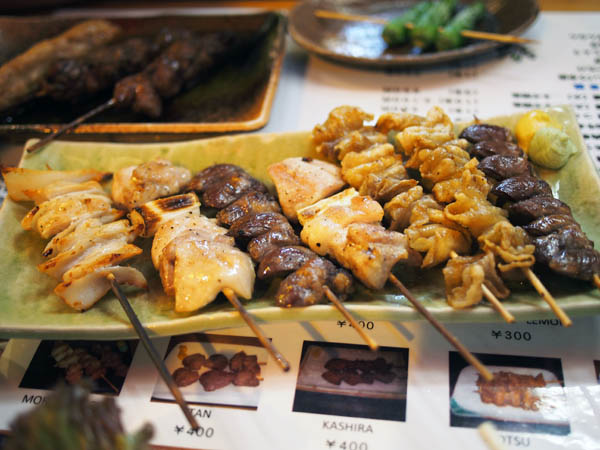 various grilled skewers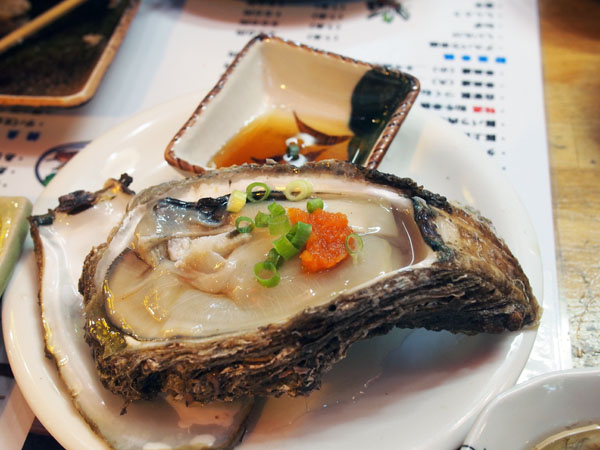 giant oyster, cut in half for easy eating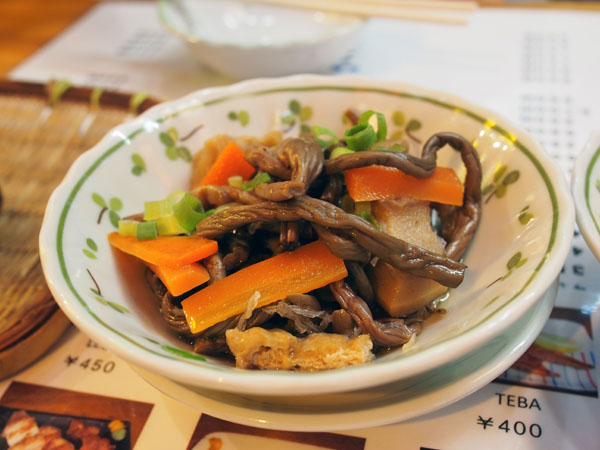 hoya, sea squirt and vegetables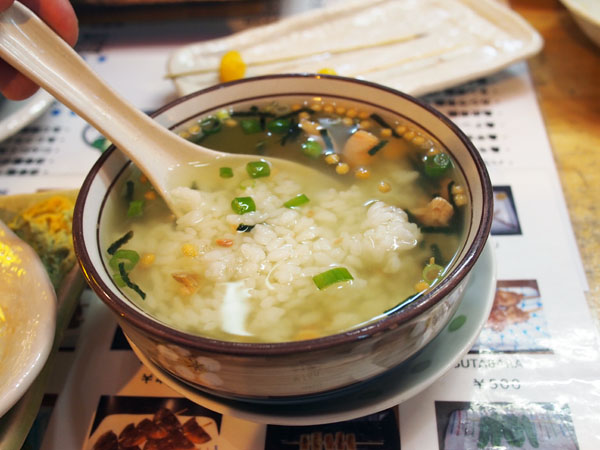 green tea rice soup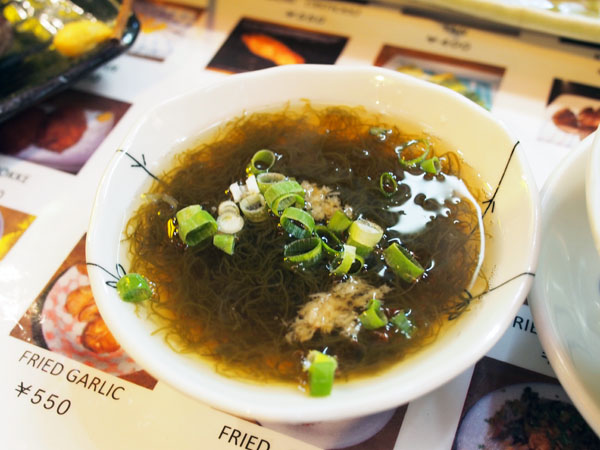 mozuku, sea weed and vinegar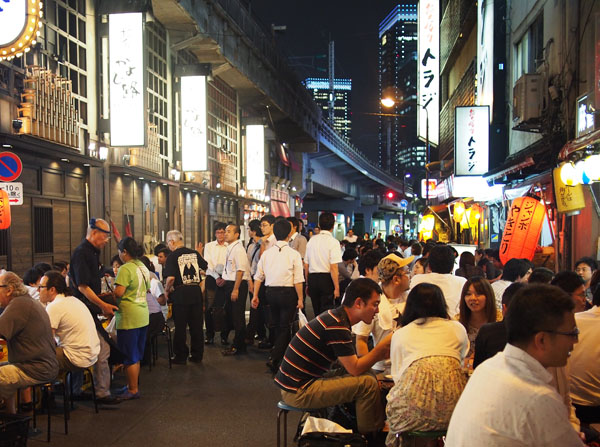 I am yearning for an Izakaya like Matsu Sou or its neighbours to open up in Sydney. More so now that Summer is on its way.
To find this wonderful cluster of Izakaya, from the Ginza Metro Station walk down Harumi Dori in the opposite direction of Tsukiji Fish Markets. Walk past the Sony Building, and keep going until you reach the elevated railway line. Turn left before going under the lines and there you will find a number of Izakaya including Matsu Sou. There are also many wonderful little restaurants on the other side of the lines too.
Dear Belly Rumbles' reader, what is your best Izakaya experience outside of Japan?
Sara xxx
Matsu Sou
2-1-20, Yuraku-Cho, Chiyoda-ku, Tokyo 100-0006
Underneath the elevated JR railway tracks in Ginza