Moim Japanese Kitchen had been on my 'must try' list for a while.  Yes, I know, there is a lot on that 'must try' list of mine.  I actually first discovered Moim trolling Urbanspoon.  It had great diner comments, and I knew we had to give it a go.
Unfortunately when it comes to dining out in my local hood, I am a last minute girl.  Really, there isn't any pre-planning involved.  I tend to decide I don't want to cook that evening, whinge to the boys, and out we go to eat.
My method of eating out in The Shire probably isn't the best one.  The smattering of good restaurants down my way are generally booked solid for a Friday and Saturday night well in advance.  Last minute bookings don't work.  Actually this makes me the perfect candidate for the queue and chew crowd.  Except I loathe to queue, I really am a booking kind of gal.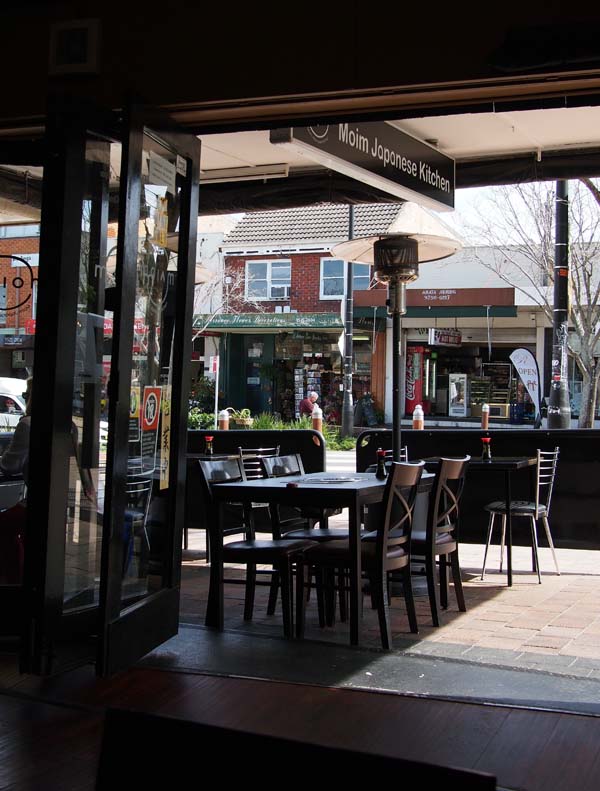 After way too many attempts to make a last minute booking for a Saturday evening, it finally sunk in.  If I wanted to eat at Moim on a Friday or Saturday evening, an advanced booking needed to be made.
Then I discovered something quite magical.  Driving past one Monday lunch I noticed they were basically empty.  Light bulb moment, go for lunch on a Monday.  No pre-planning on my side, I could head there when the urge took me.
So on a college free Monday I rounded up Josh to come join me for lunch.  We had both decided to start our week off on a happy note.  Moim have both Asahi and Orion beer on tap, plus a small selection of sake.  A beer and sake were ordered.  We note that they are also BYO wine only.
Lunch was reasonably priced, they have some great lunch specials not available in the evening.  The service friendly and attentive, plus the food was really enjoyable.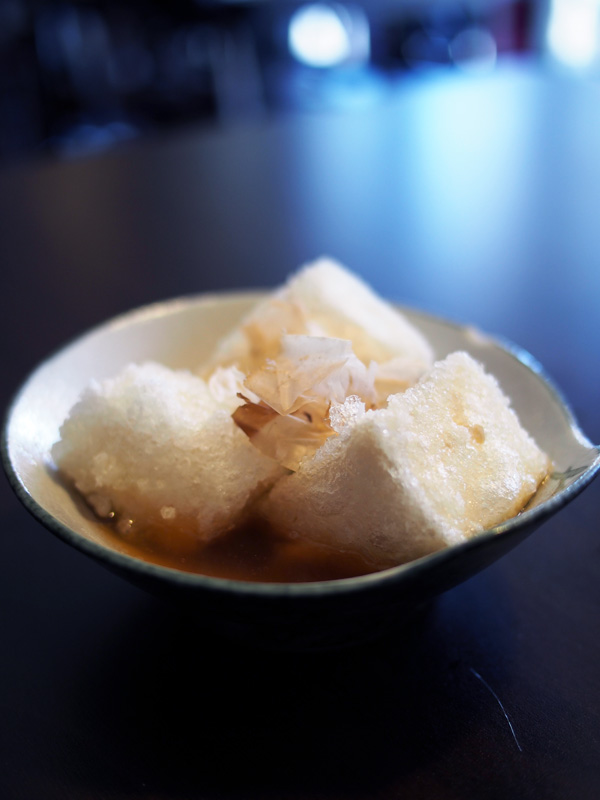 agedashi tofu $4.80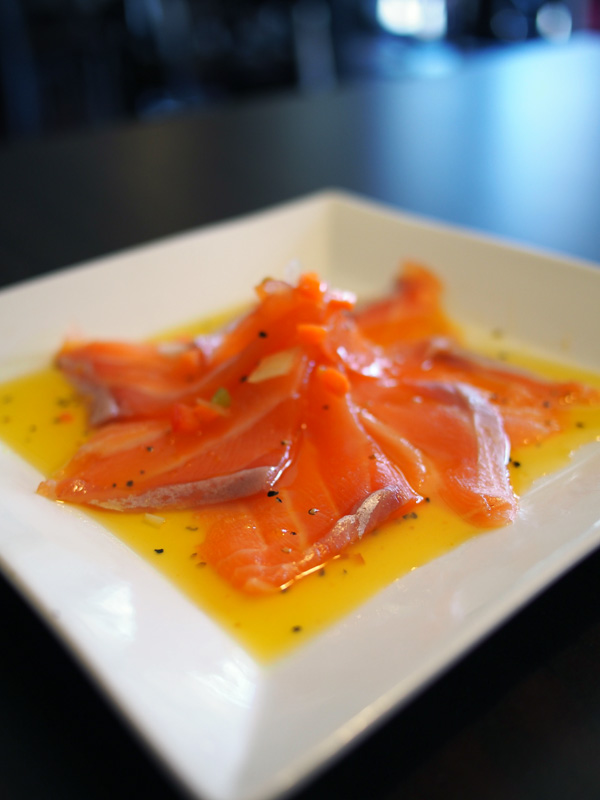 salmon carpaccio $11.80 (special)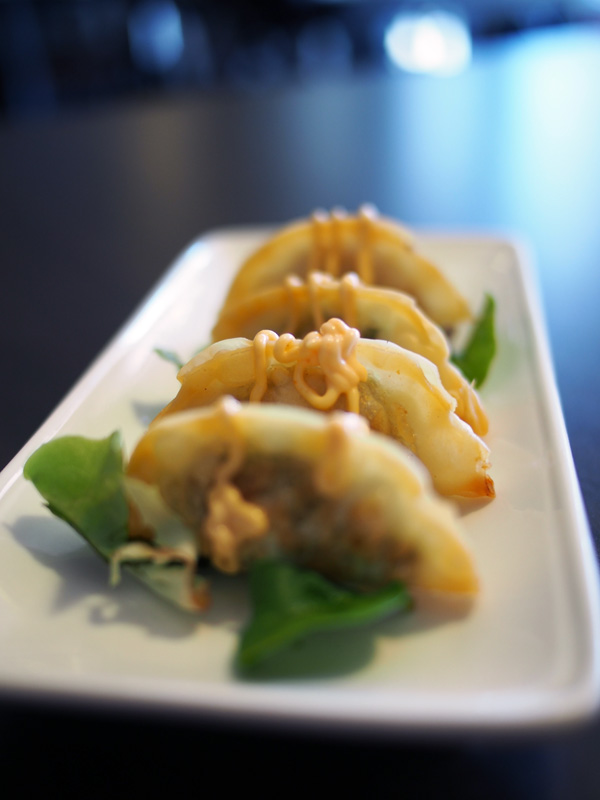 gyoza $3.00 (special lunch price)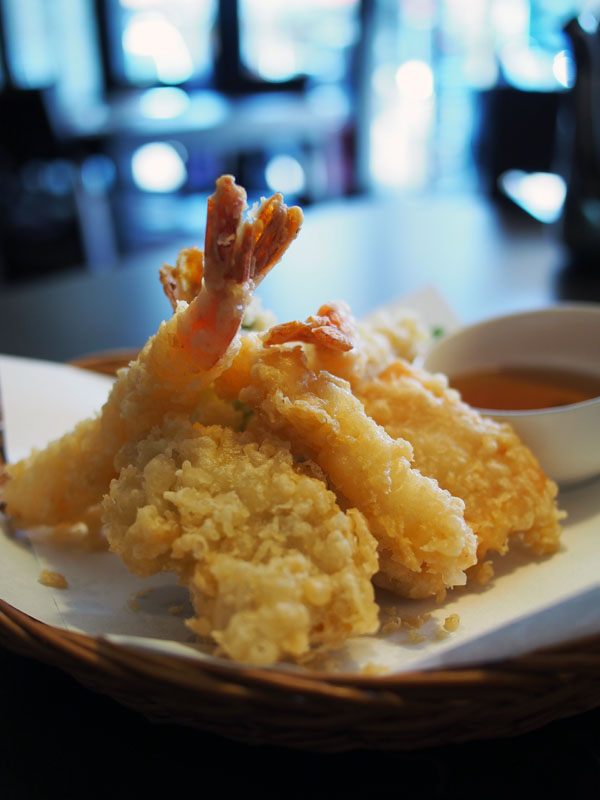 tempura $15.80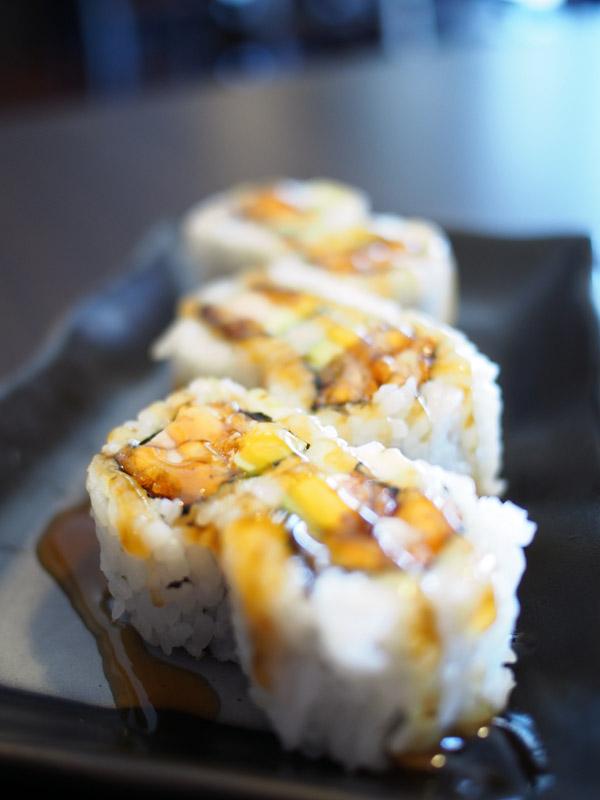 katsu sushi $7.80
Agedashi tofu is a favourite of mine, and is always ordered, would quite happily order Moim's again.  The gyoza was deep fried.  I have come across this before in Japanese restaurants, it's always no the way I expect it to be served.  It's normally only fried in a pan on the bottom or one side.  I wouldn't order it again.
The winners from the lunch dishes were the salmon carpaccio, which was splashed with yuzu and olive oil.  A little different and quite delicious.  The chicken katsu sushi was still warm, and quite enjoyable.
During our lunch I was very excited that the tables were the ones with gas BBQ elements in them, they were set up for barbequing!  The decision was made, I wanted to go back one night and partake in a little 'do it yourself' BBQ action.
I then had another light bulb moment.  If they were pretty quiet for lunch on a Monday, how would their Monday evenings be?  A last moment booking was made (booking made at 6.30pm for 7pm) a few weeks later for a Monday evening.
I was so excited to be barbequing in a Japanese restaurant in The Shire.  I was like a kid at Christmas.  Sadly, the tables are all show.  They BBQ your dishes in the kitchen and bring them out to you.  I must admit I am completely confused by this.  Are Shire dwellers not trusted with a naked flame?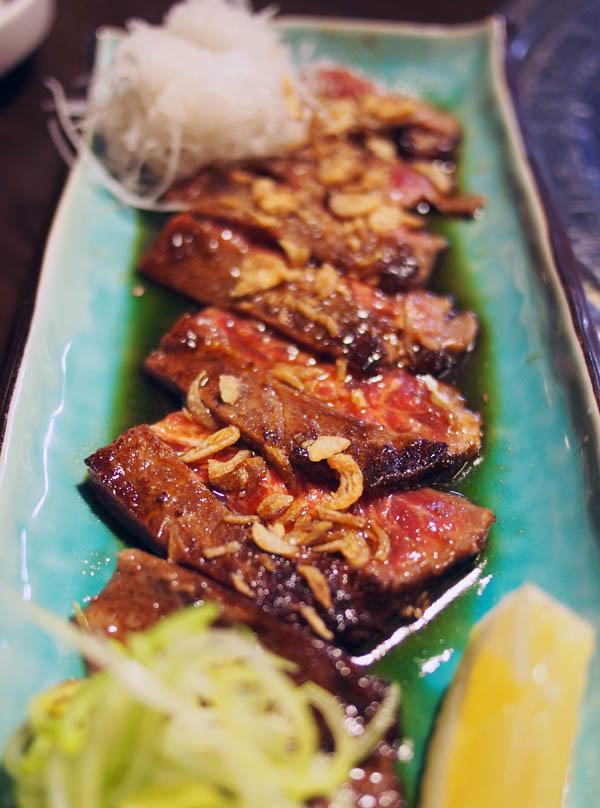 beef tataki $9.80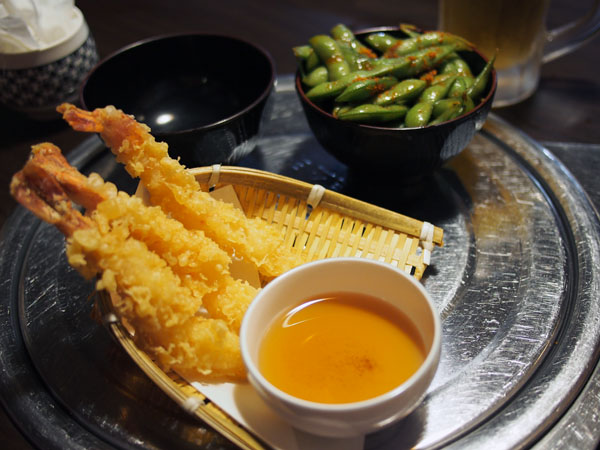 prawn tempura $5.80 (sitting on top of unused bbq)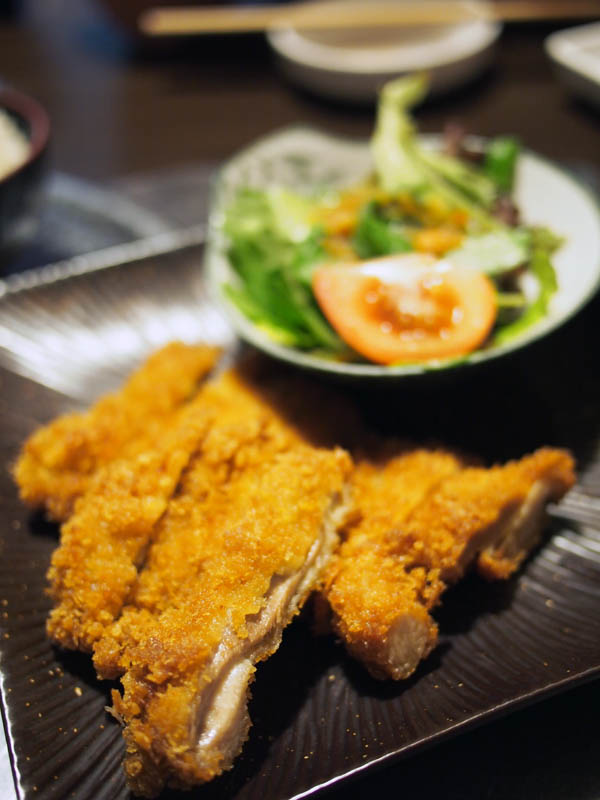 chicken katsu $13.80
The beef tataki is something I will happily order again and again.  The balance of flavours was well done.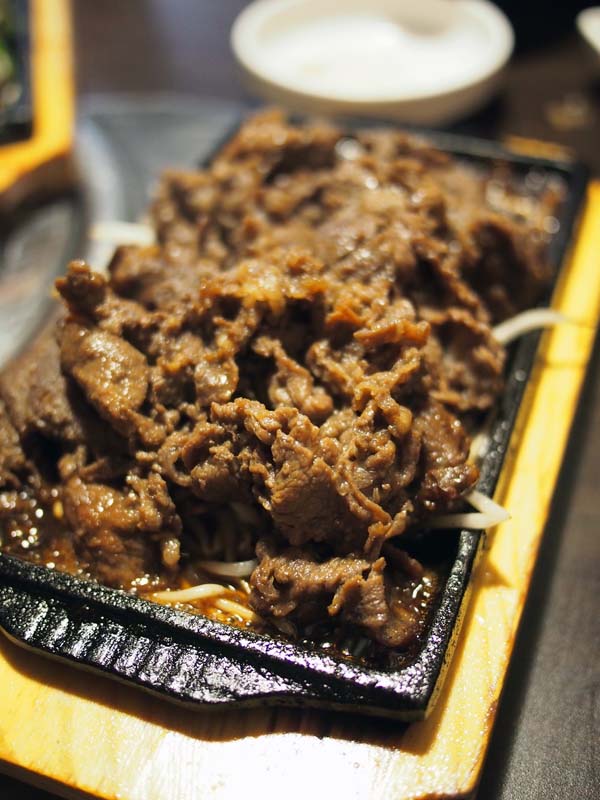 bbq beef bulgogi $14.80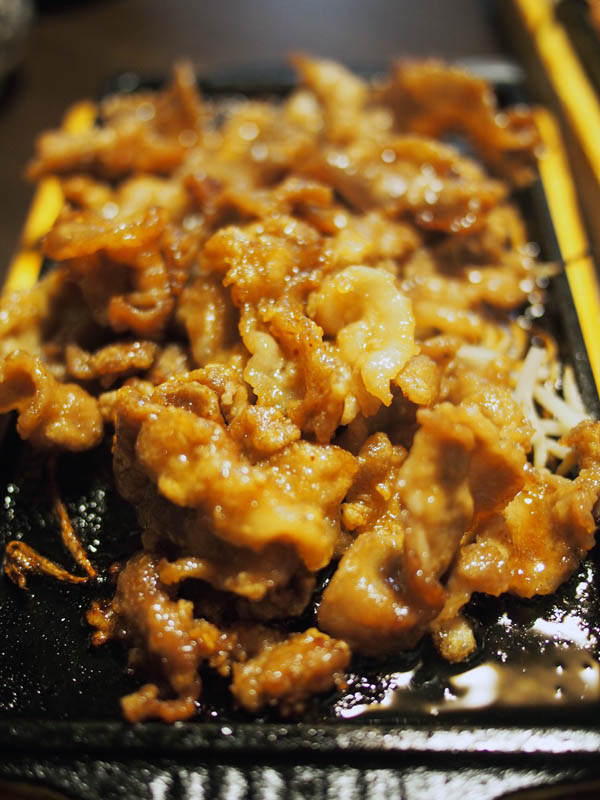 bbq pork belly $14.80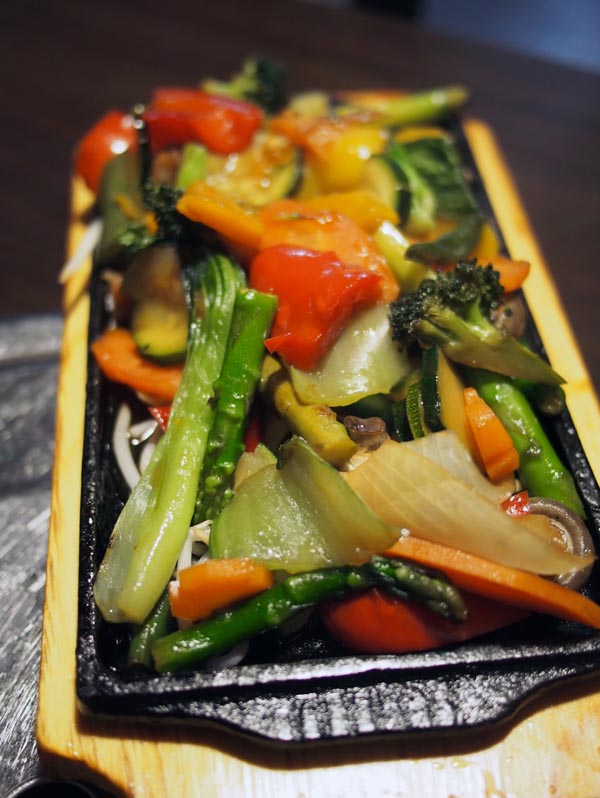 bbq vegetables $10.80
Sadly all the BBQ dishes were very disappointing.  They were served 'sizzling' style like a suburban Chinese restaurant.  Not really sure what is going on there as they have the equipment for customers to BBQ.
The food was great for a suburban Japanese.  I am still a little confused on the gas elements in the tables if they aren't to be used?  I would still suggest booking mid week, as by the time we left they were turning people away as they couldn't accommodate them.
Do tell dear Belly Rumbles' reader, are you a queue and chew or a booking kind of person?
Sara xxx
Moim Japanese Kitchen
134 Oak Rd, KirraweeTel:  +02 9542 3833
www.moim.com.au