A very belated post from my New York trip back in January this year and there are more to come!
My foodie world has been, and still seems to be totally in love with David Chang and his baby Momofuku. When I was in New York I decided I had to eat at one of his establishments, seemed a very obvious thing to do, so I decided the Momofuku Ssäm Bar would be my target.
This place is renowned for their bo ssäm, which consists of a whole butt of pork, dozen oysters, kimchi, rice and bibb lettuce. The dish is designed to be shared with a minimum of 6 people. Sadly I wasn't going to be trying it, but the table next to me was, so at least I got to see what it looked like.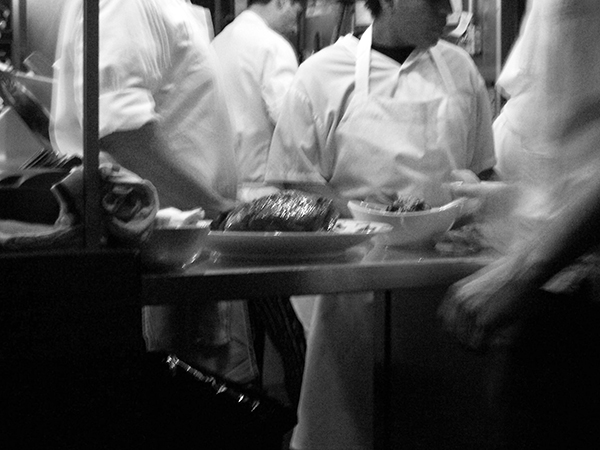 I had high expectations of Momofuku, for me it was a bit like a hyped up movie you go to see, it's a good movie but you walk out wondering what all the hype is about. Sadly that is what I thought of Momofuku's Ssäm Bar. The food was great, please don't get me wrong in that respect, but it definitely wasn't my best meal in New York.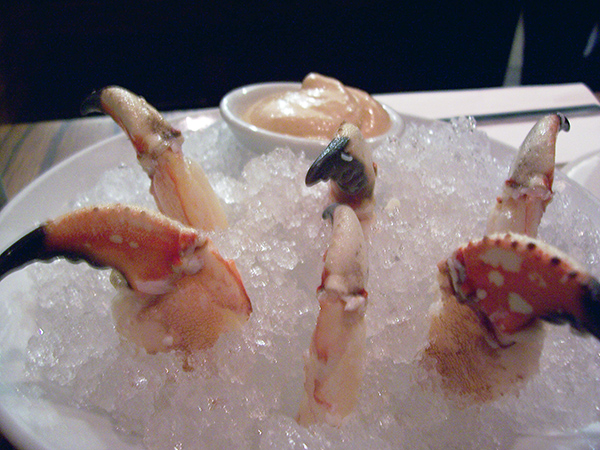 To start off with I had the cracked Jonah crab claws. The crab claws were sweet and juicy and they were accompanied with harissa mayonnaise which had a nice deep flavour to it.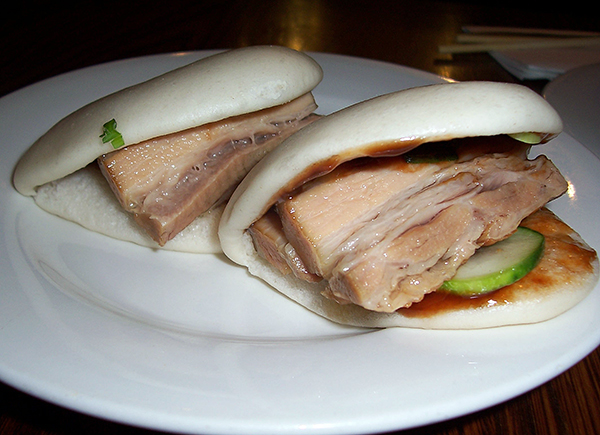 There was no way I wasn't going to order these babies, steamed buns. Light and fluffy steamed buns filled with pork belly, hoisin sauce, cucumbers scallions. They come with chilli cause on the side which I actually forgot to put on. The pork was melt in your mouth, loved them.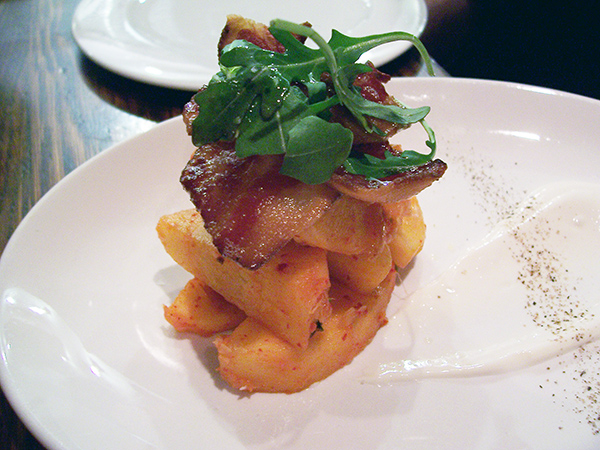 Honey crisp apple kimchi, jowl bacon, maple labne and arugula. The apples were delightfully crisp and infused with the kimchi flavour. The maple labne was mapley sweet but not overly so. The bacon was crispy with lines of fat through it. The dish was a lovely combination of sweet, savoury and salty.
Sichuan beef tendon served with green mango and peanuts. I really liked the concept of this salad. The beef tendon was paper thin, there were lots of peanuts, but for some reason the dish was slightly lacking. Maybe if they hadn't been so light handed with the mango, I think this may of helped as the dish really relied on it.
When you dine out it isn't just about the food, service is also a major point. Sadly even though the restaurant was not that busy I felt rushed my whole meal, plates being cleared before finishing, that sort of thing.
Would I recommend the Ssäm Bar? Sure, the steamed buns are wonderful, the food is good, but sadly did not live up to the hype. If I was there with a party of 6 I would really love to try the bo ssäm
Sara xxx

Momofuku Ssäm Bar
207 2nd Ave. NYC 10003 | corner of 13th + second