Kozantei Ubuya Ryokan offers luxury Mt Fuji view accommodation with outdoor private baths. Located on the banks of the Kawaguchiko Lake, there are incredible views from your room across the lake of Mt Fuji.
This is my second trip to Kawaguchiko, the main hub for climbing or viewing Mt Fuji. Even though I have made this trip before, I can't help whipping out my camera at the first glimpse of Fuji san, as I chug along the Fujikyu Kawaguchiko Line.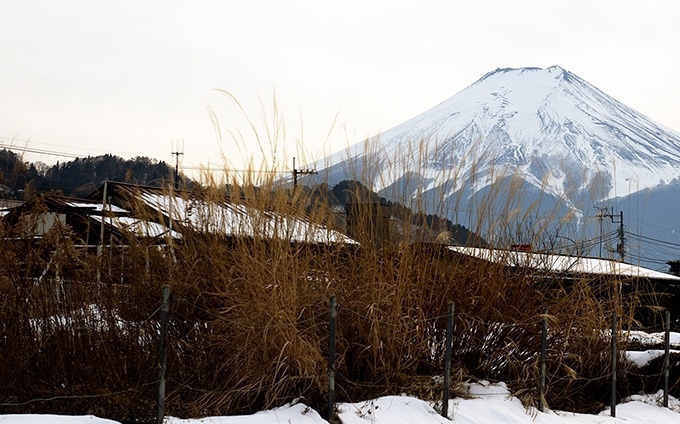 I'm not alone, everyone else has cameras at the ready. There are the extreme hobbyists with their DSLRs, through to those taking happy snaps with their mobile phones. As soon as Mt Fuji is sighted it's a game of snapping peekaboo until the mountain is gone for good. Once all sightings are well and truly gone, we all settle back down in our seats for the rest of the journey to Kawaguchiko.
It's not until I am standing on my balcony at Kozantei Ubuya that I see Mt Fuji again. What a view it is! I'm in no doubt that Kozantei Ubuya offers the best Mt Fuji view accommodation in Kawaguchiko.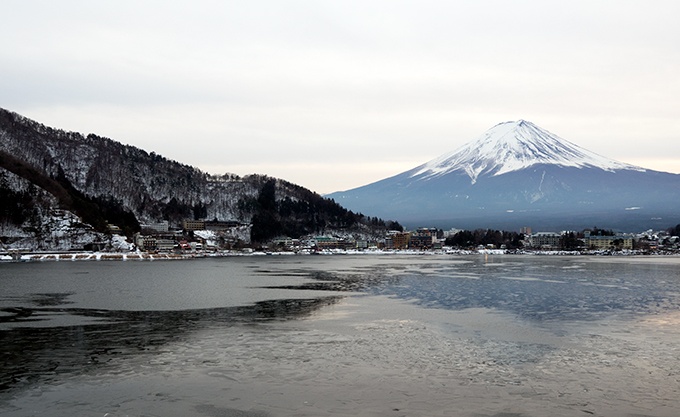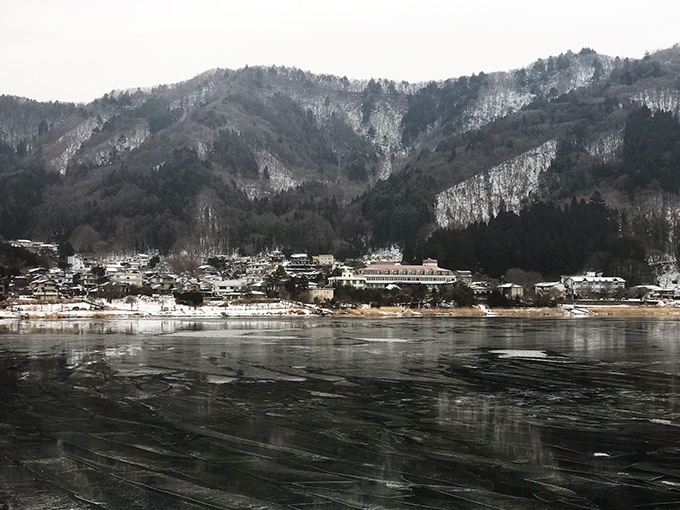 actual views from the balcony – ice on the lake, so beautiful
It was summer the last time I was in Kawaguchiko. August, the middle of the official Mt Fuji climbing season. Winter is so different, and if not climbing, the best time to visit.
The skies are clearer, upping your chances of spotting Mt Fuji. For such a large mountain Fuji san can be shy at the best of times. Plus Mt Fuji is prettiest when covered in snow. Winter makes for picture perfect Mt Fuji viewing.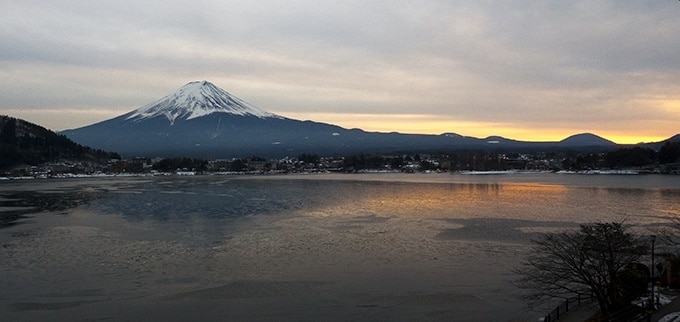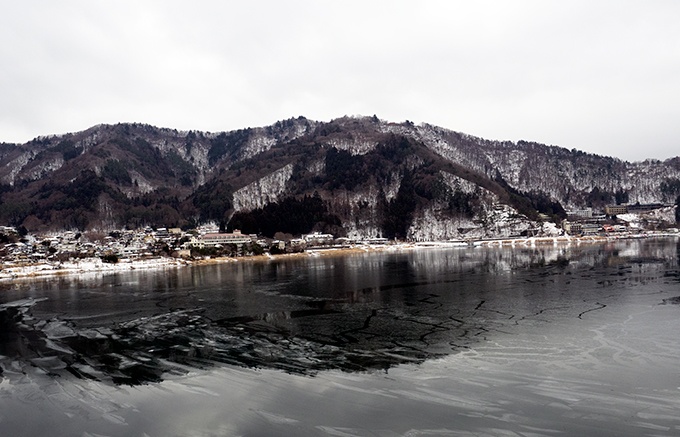 The area of Kawaguchiko with the best Mt Fuji view accommodation is located directly across the lake from the main lakeside strip of town. Here you will find a handful of hotels and ryokans, and not much else.
Out of the various accommodation on offer Kozantei Ubuya would be in the ultimate spot. They also offer a range of ryokan accommodation catering to families and groups through to couples.
Kozantei Ubuya Deluxe Room + Private Bath, Mt Fuji View Accommodation
After checking in at the front desk you are personally shown to your room and assisted with luggage. On the way they confirm where dinner will be and time. Shown the vending machine, given advice on the hotel onsen and other important information.
Once in the room my jaw drops to the floor. I try to hide my excitement when shown around. During this time we are fitted with yukatas and shoes to wear around the ryokan.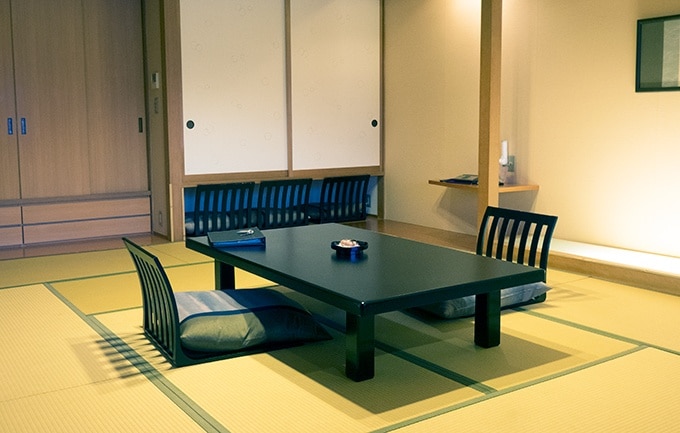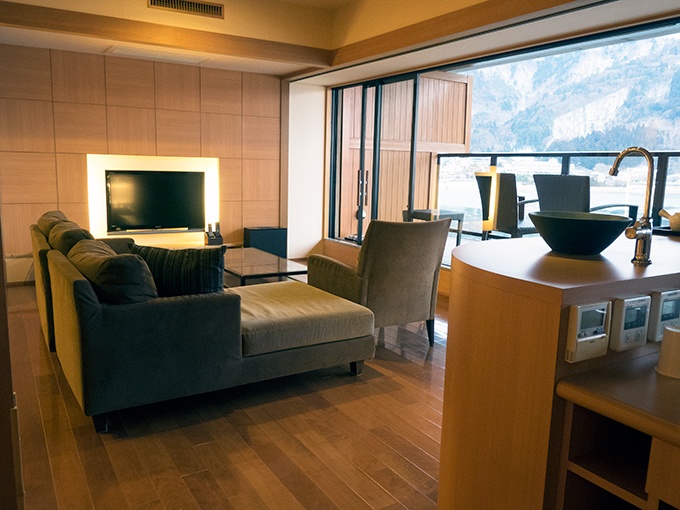 The room is open plan, but there are sliding shoji doors that can be closed to offer privacy between the different areas. On entering, the first room you walk into has Japanese style chairs and table. From here you walk into the western style lounge room that looks out over Kawaguchiko and Mt Fuji.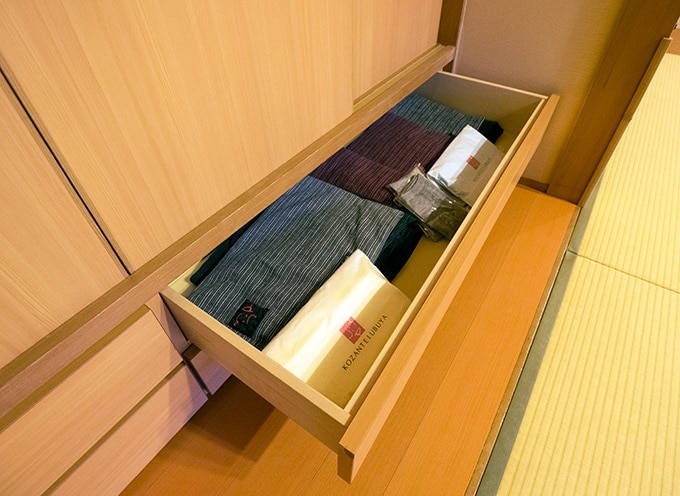 guest yukata in various sizes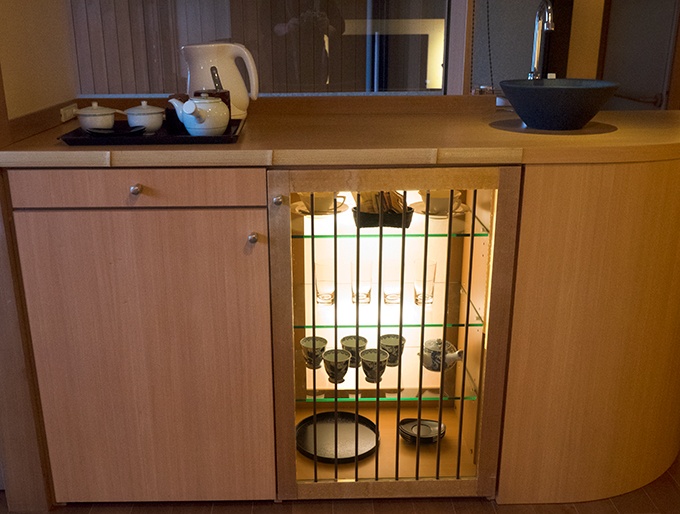 Coffee and tea are provided for guests. There is a elaborate tea set in the glass cabinet for more formal use. The mini fridge has two complimentary bottles of local Mt Fuji water and nothing else. The vending machine downstairs stocks soft drinks, beer and a couple of alcoholic beverages.
The gift shop also has some sake and snacks. But if you are after anything particular to enjoy in your room, I suggest you purchase it before getting to the ryokan.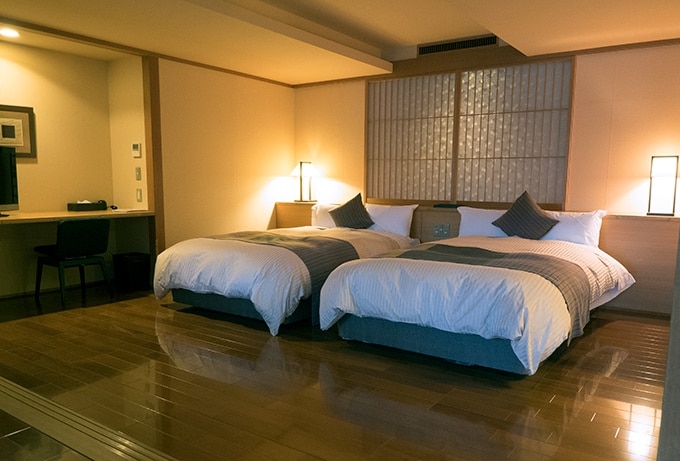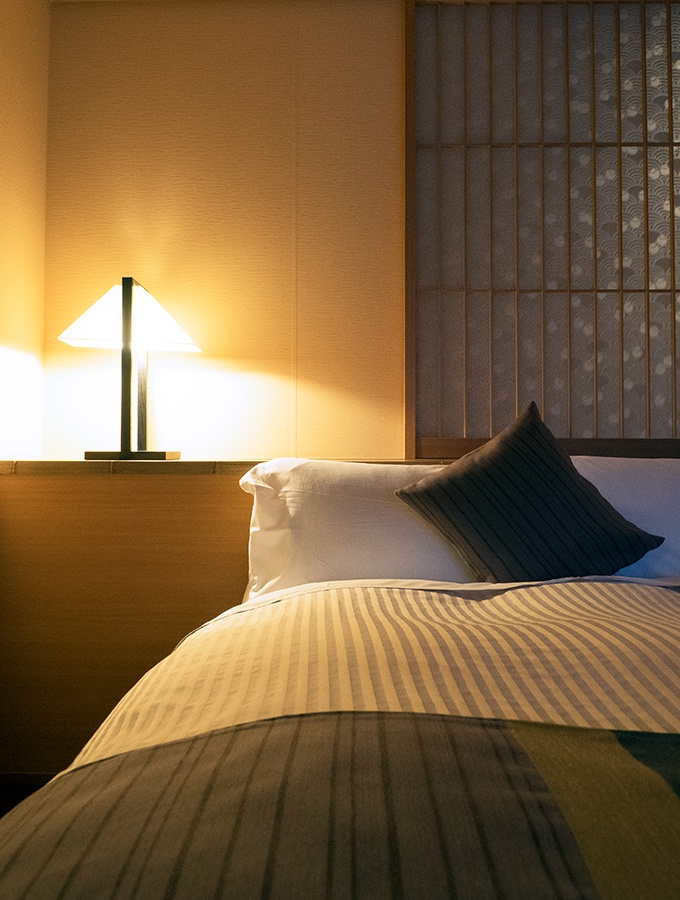 The beds are raised single futons, which are incredibly comfortable. In traditional Japanese form there are no queen or king beds in the rooms. This is perfect when wanting to stay somewhere a little luxe with friends. Maybe not so perfect if you are booking this for your honeymoon and want to snuggle up with your honey at night.
Important note, the floors are all heated. A very pleasant surprise in winter when heading to the loo in the middle of the night.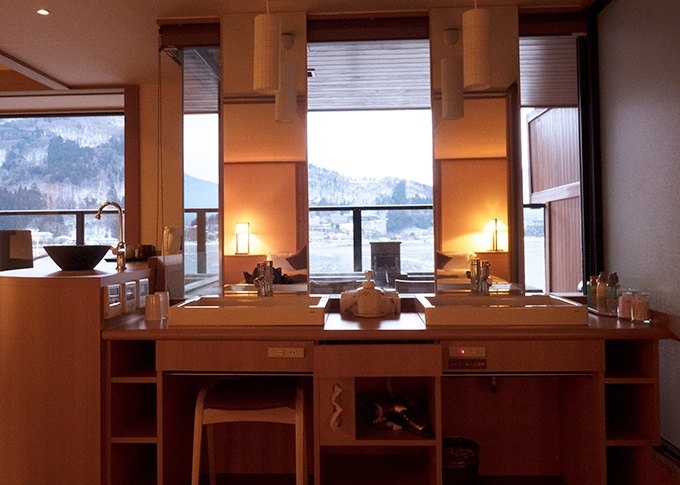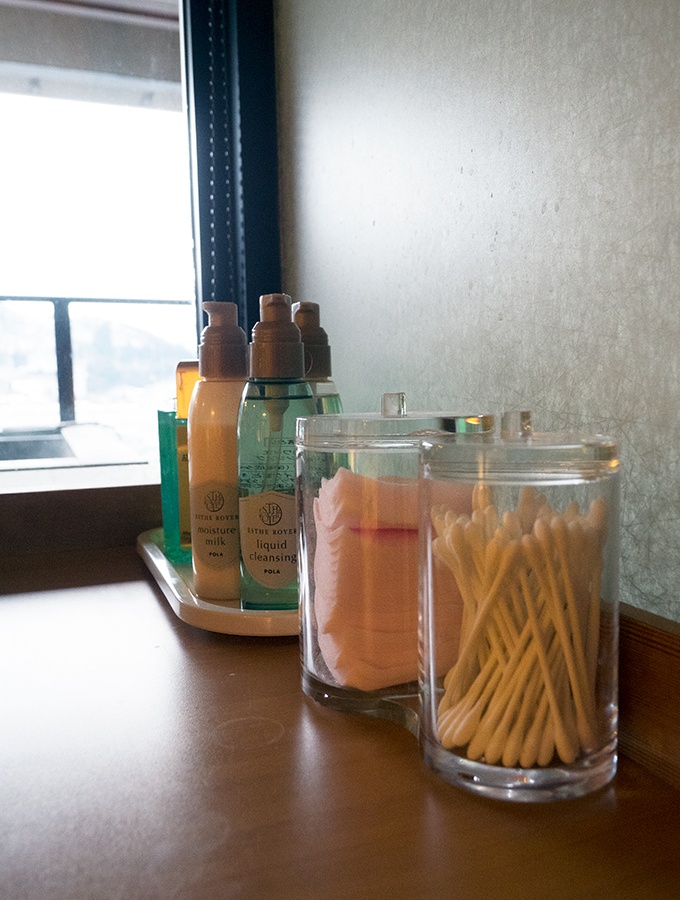 The bathroom is split into three areas. Again typically Japanese and westerners may find it a little strange. The bonus is you get to brush your teeth with a view of Mt Fuji in the morning.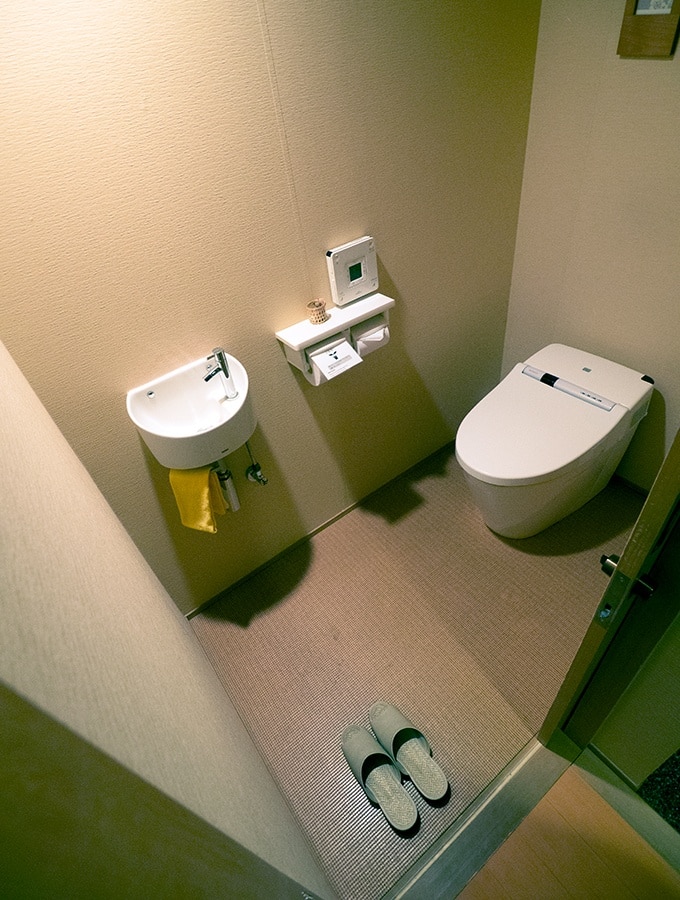 The toilet is located near the front door to the room. Far away from the living and entertaining areas. You can be sure of privacy. Plus the privacy comes with a heated toilet seat and all other mod cons of a Japanese toilet seat.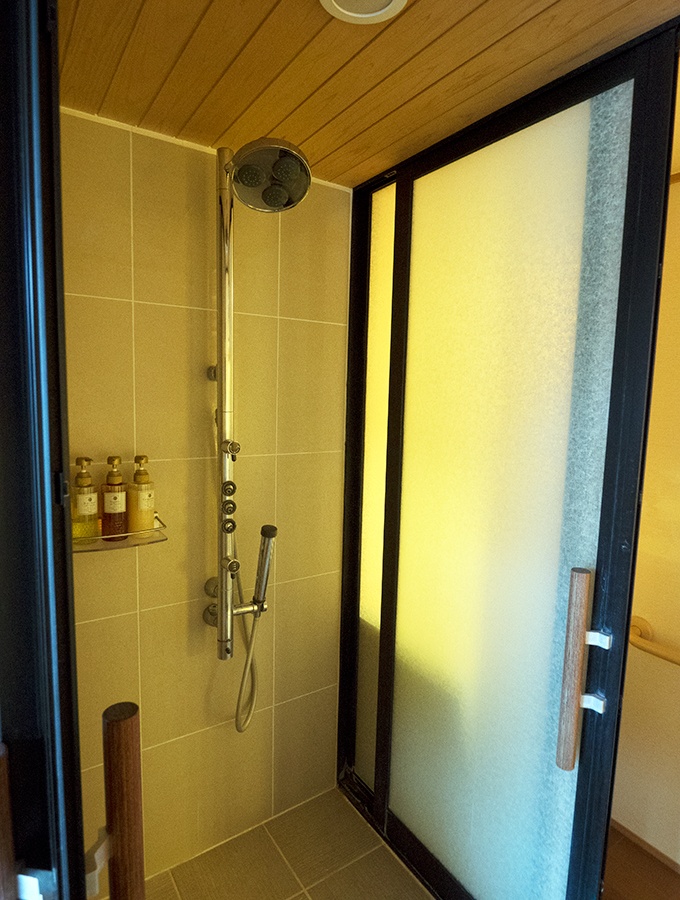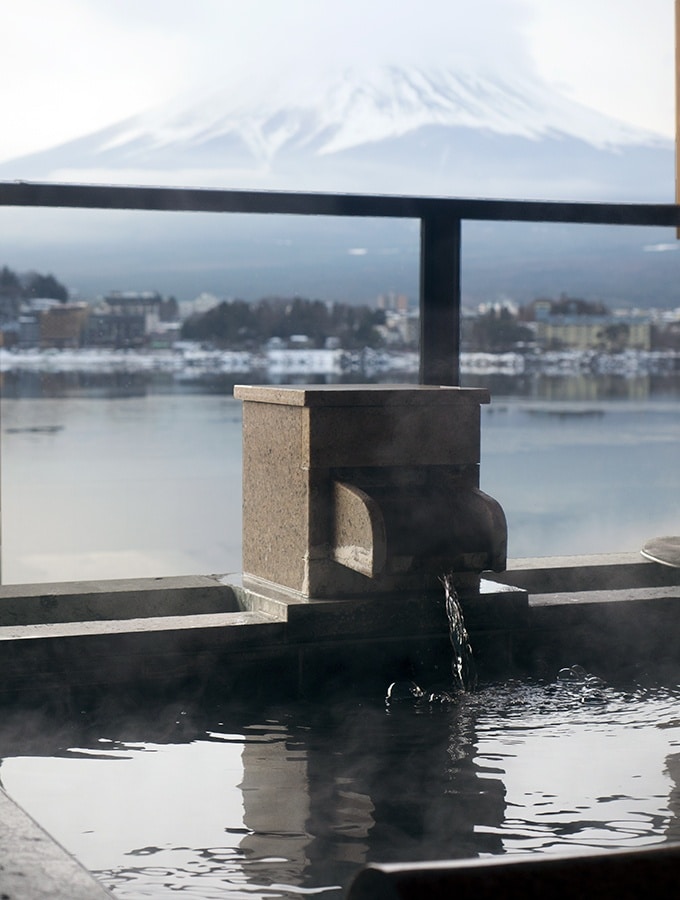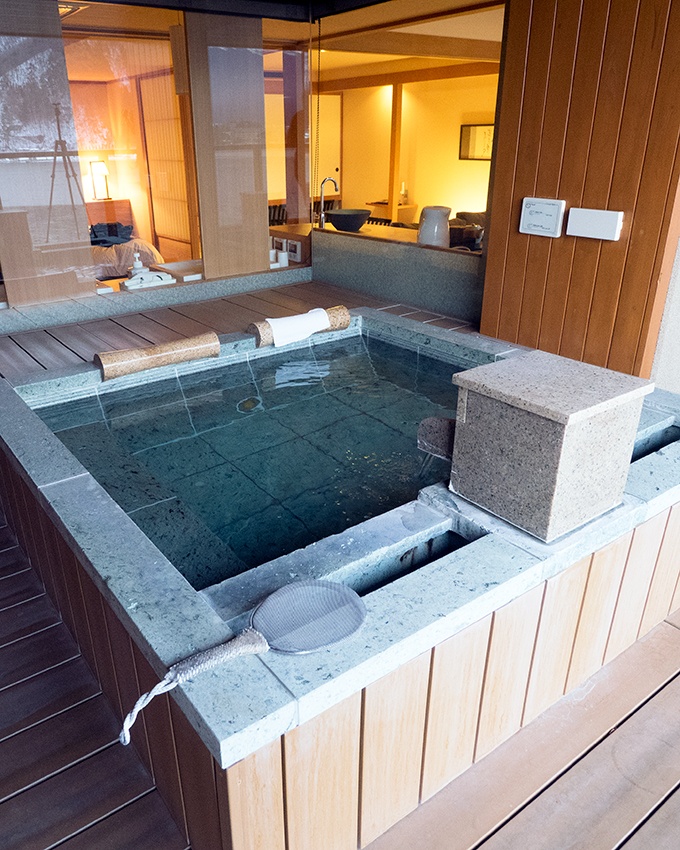 The shower is located in its own individual room. There is a small changing area before entering the shower. The shower has a dual purpose. As a general shower but also as the shower to wash before using the private open air bath. This can be found by opening the other door to the shower that leads out on to the balcony.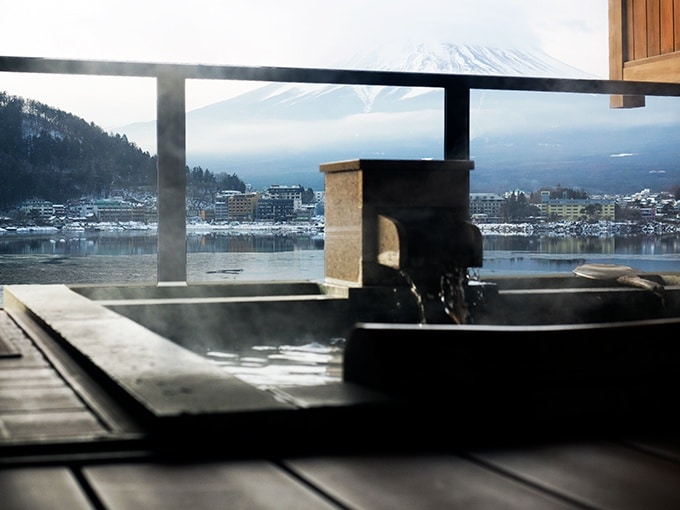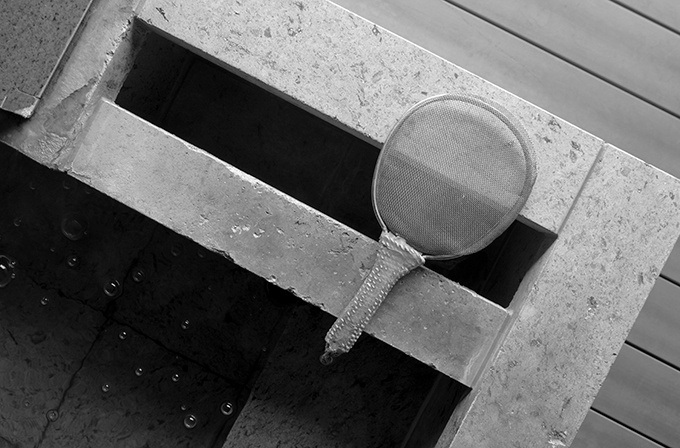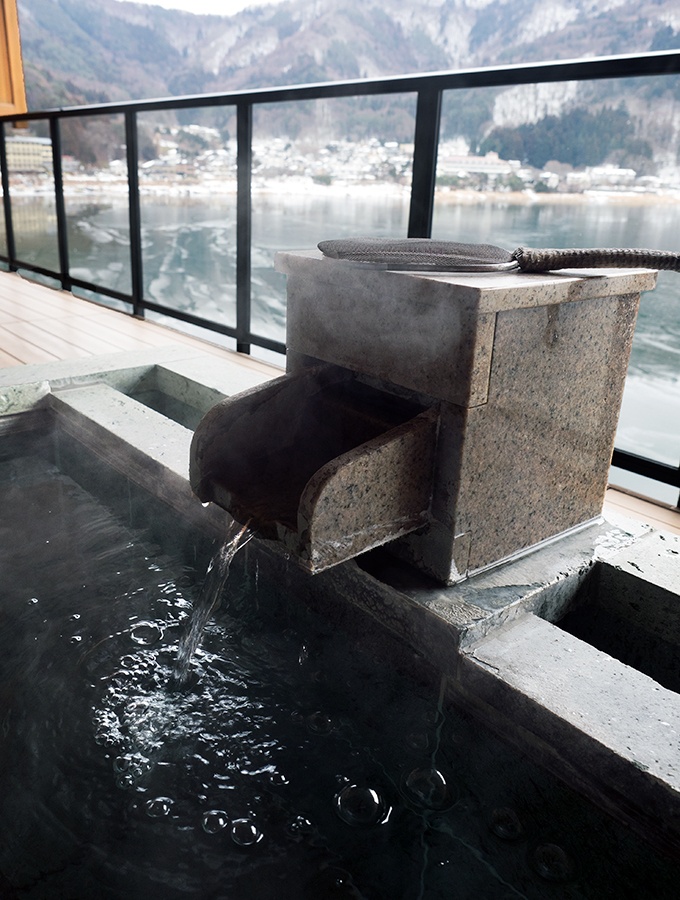 Apologies for spamming you with all the bath photos. But this bath with its uninterrupted view of Mt Fuji was the highlight of my trip.
The water is hot, you will burn your ass getting in, but it is of so worth it. This bath is what tops Kozantei Ubuya (in my opinion) as being the best Mt Fuji view accommodation in the area.
The only downside is how hot the water is. It is exactly like a hot onsen. As tempting it is to stay in there, 15 minutes is the maximum recommended.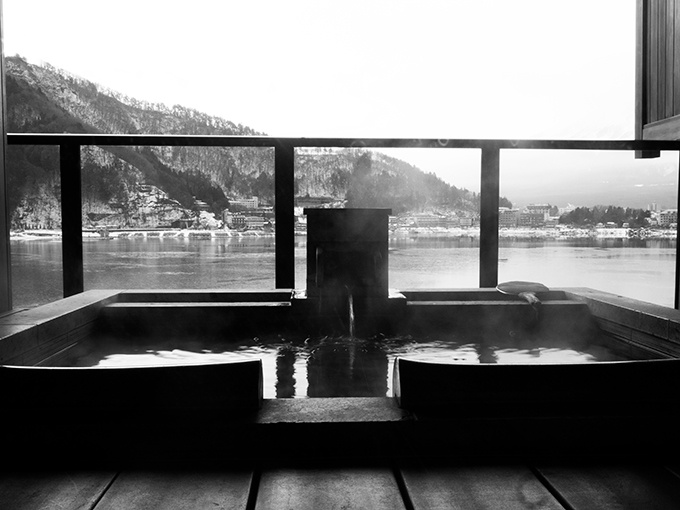 Kozantei Ubuya Shabu Shabu Dinner, Mt Fuji View Accommodation
Dinner is included in the room rate. Unlike a lot of high end ryokan, dinner is not served in the room. Instead we have a dedicated private room in the restaurant. There are a couple of restaurants in the ryokan, you are allocated depending on the room type you are staying in.
The chef behind our dinner is Kinya Okubo.
We have a dedicated server during dinner. Courses are presented, explained and then he is off again to leave us to our privacy. There is a buzzer on the table if we need anything in between courses. Dinner does not include alcoholic beverages (except welcome sake), and we order sake to enjoy.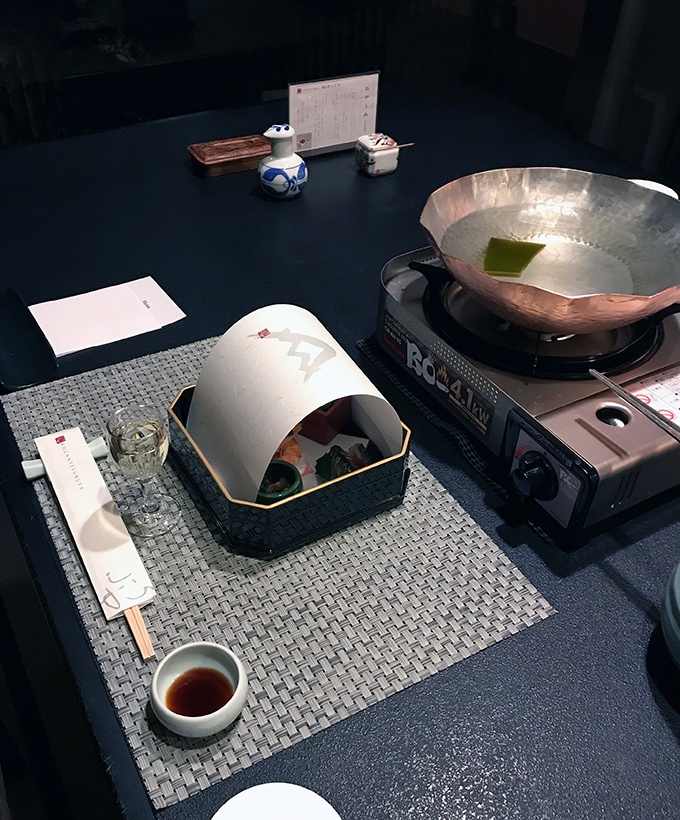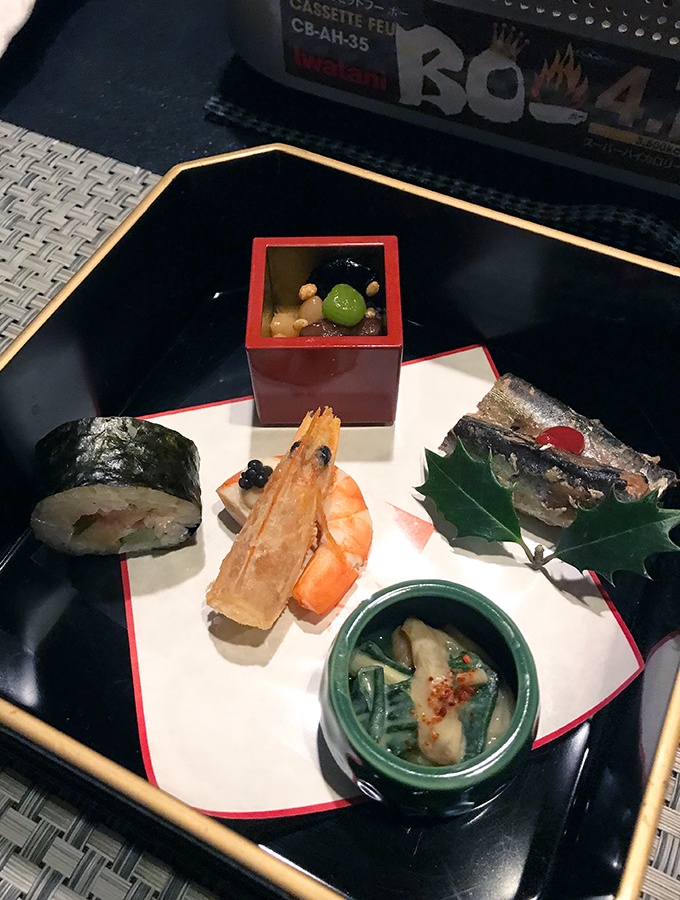 The first course is waiting for us on the table. The appetizer is hidden by a sheet of washi with Mt Fuji on it. Even though it is not pitch black outside and we can't see the view, there is no mistaking that this is Mt Fuji view accommodation.
The appetizer consists of five dishes. There are four kinds of beans, deep fried prawn/shrimp with Japanese sauce, simmered sardine with ume plum sauce and shell first with Japanese mustard sauce.
The fifth dish is simply described as "happy direction roll". Or probably better known as a sushi roll. As long as it was happy, I was happy eating it.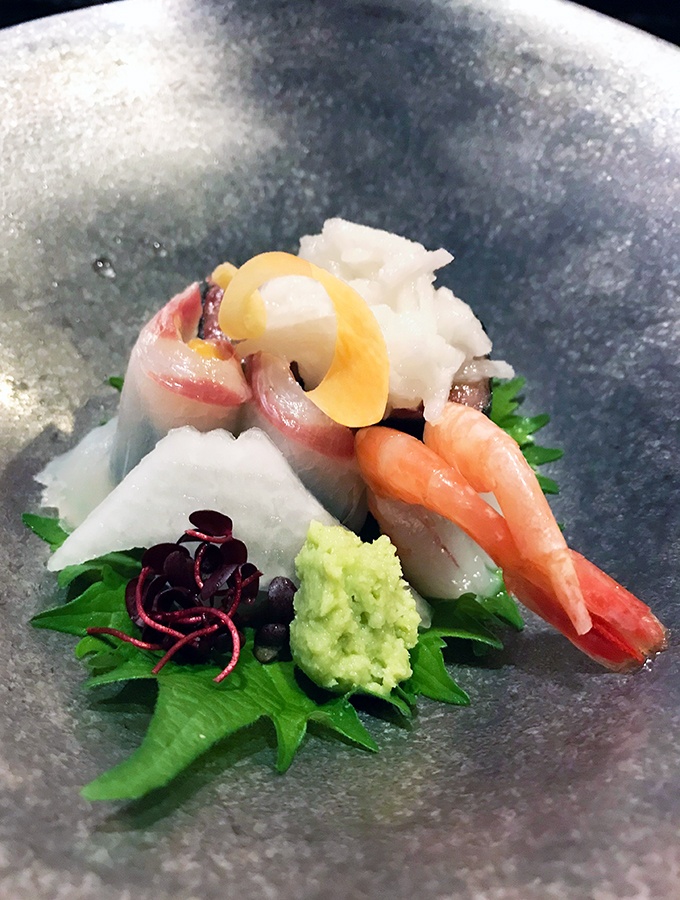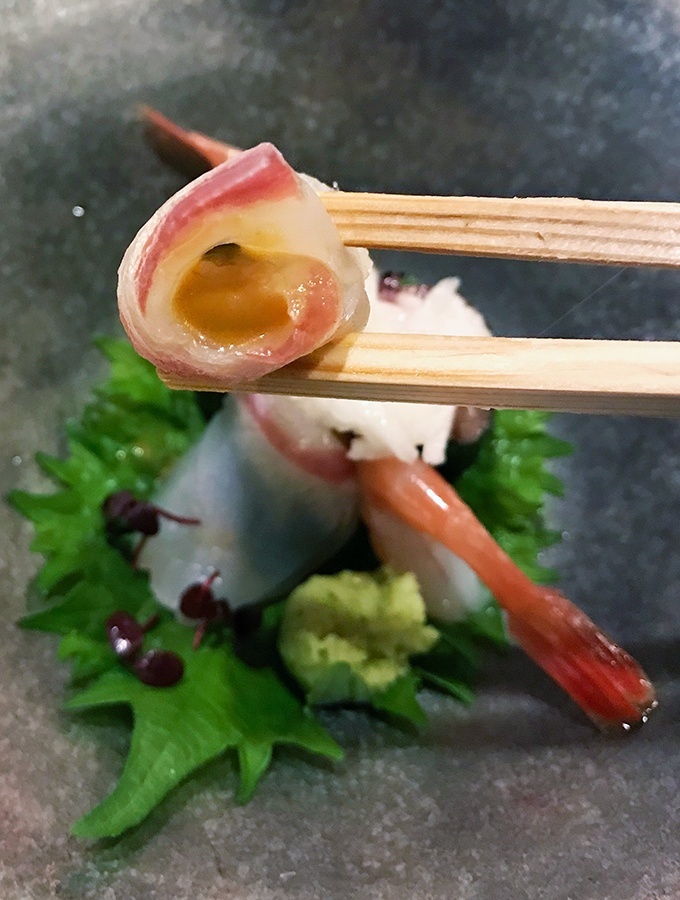 We are then presented with a pretty plate of sashimi. The sashimi is a mix of fish, prawn/shrimp, crab and cuttlefish. The fish is rolled (it is very similar to kingfish) and inside is buttery and delicious sea urchin (uni).
The wasabi is freshly grated and I adore that the chef has cut the piece of daikon in the shape of Mt Fuji.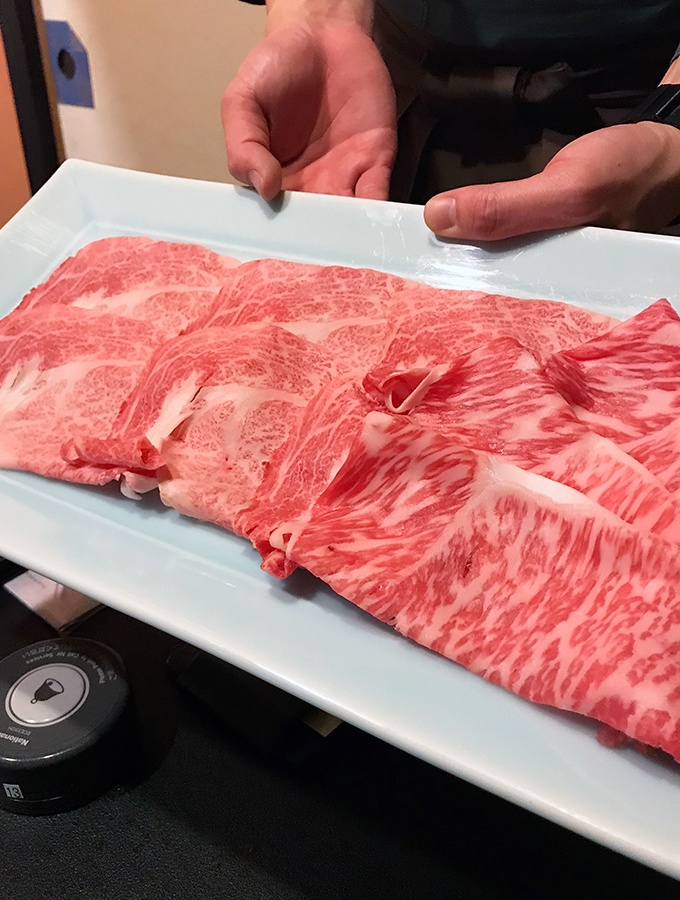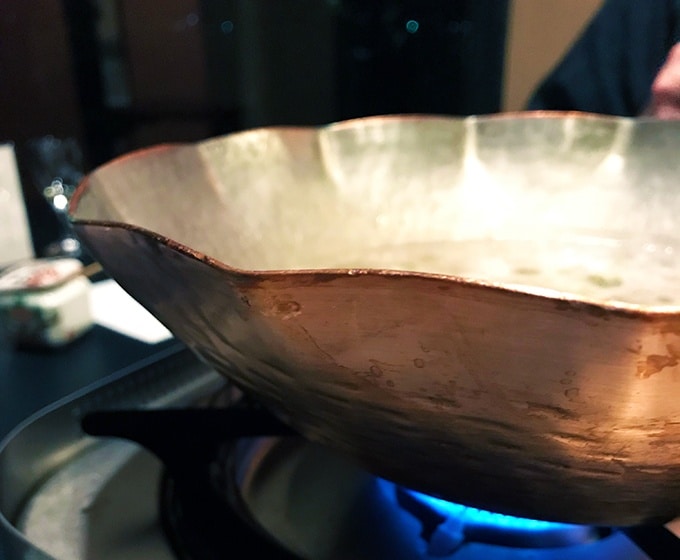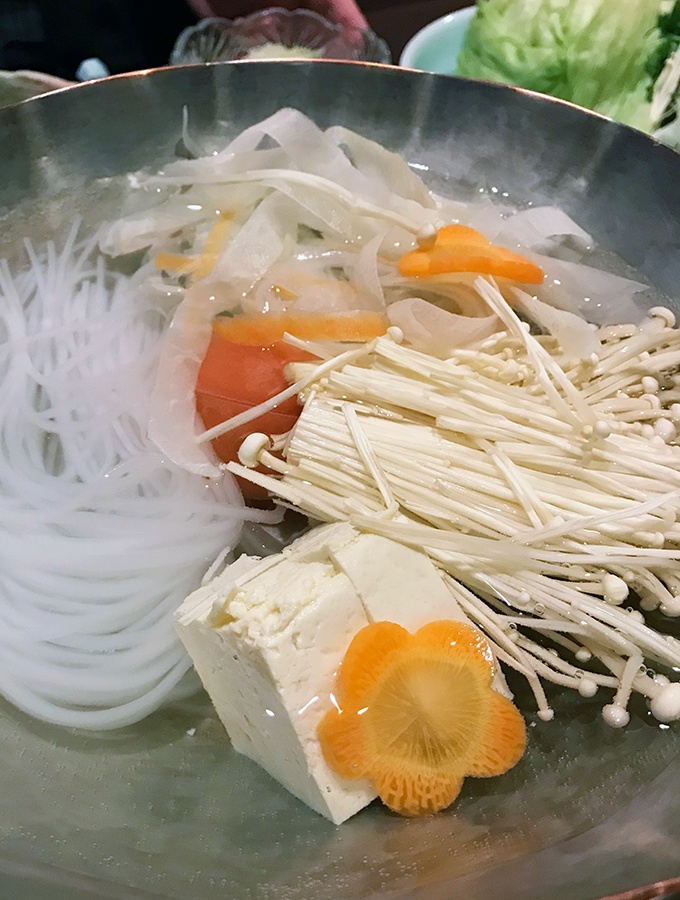 It's then on to the main event, the shabu shabu. The beef served is local to the area, Koshu beef. It's rich and tasty, the marbling is marvelous.
Man cannot live on beef alone, though in Japan I am willing to test that theory. There are a variety of other ingredients for the shabu shabu. There is a mix of tofu, carrot, fresh tomatoes, enoki mushroom, rice noodles and lettuce.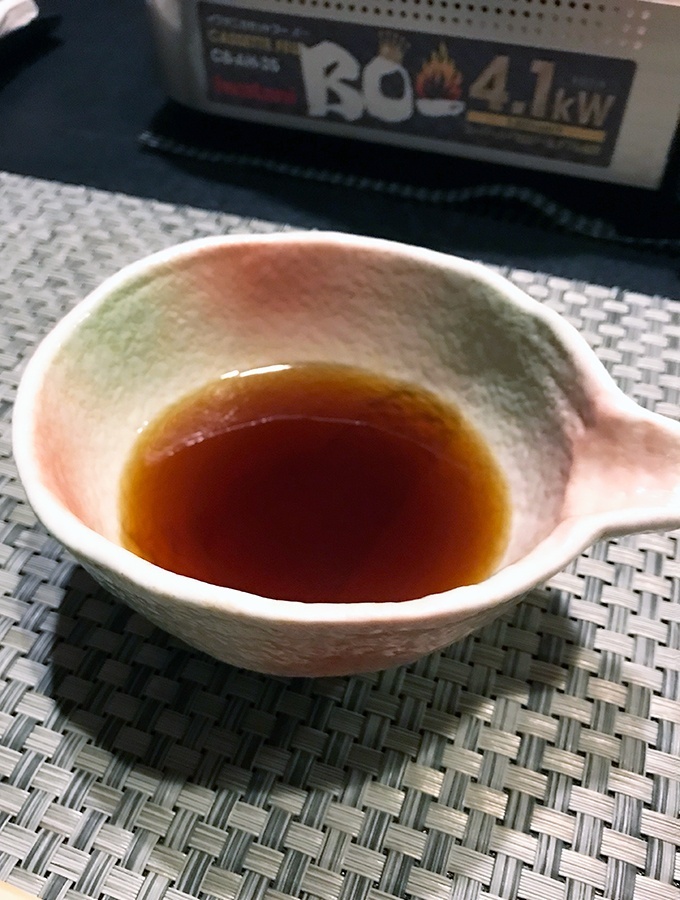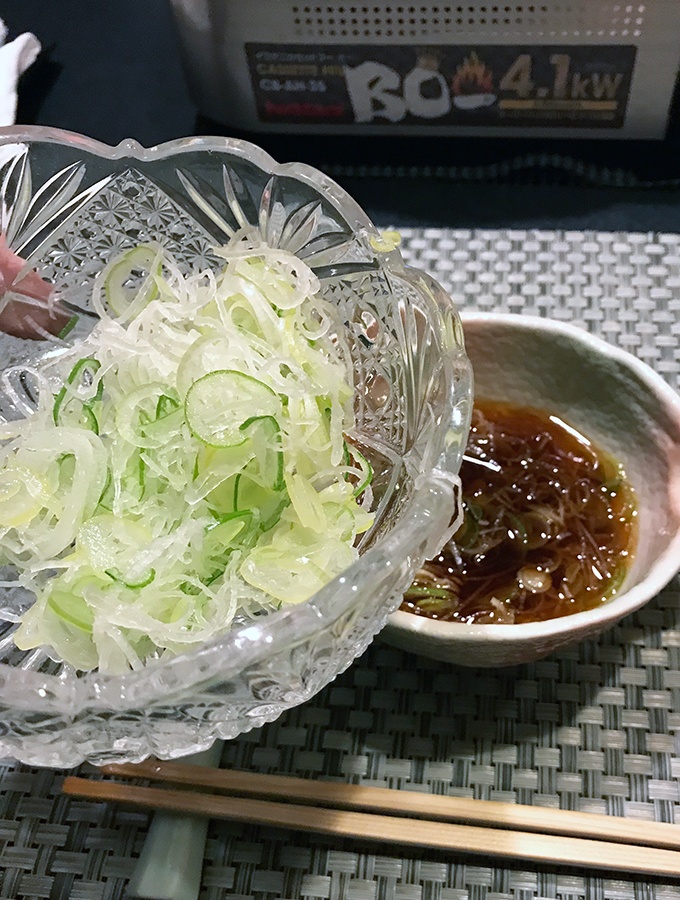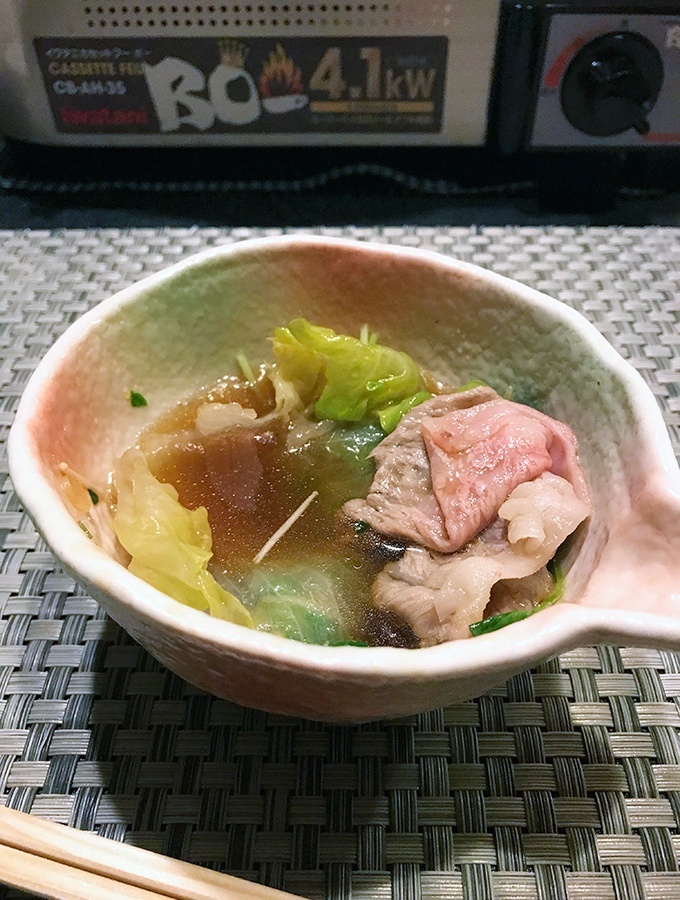 We are left of our own devices and it is the lettuce that throws me. A combination of poor Japanese and poor English truly leaves me confused. It has been years since I have had shabu shabu and that was in Australia. Atheticity of that meal is in doubt.
Our server does mention something particular about the lettuce. None of us really understand what he means. After debating on how to proceed with dinner we buzz him back.
What he was trying to explain was to not put the lettuce in with the rest of the ingredients. Dunk it in with the beef and then dunk in the sauce bowls and eat. The aim is to not over cook either of these items.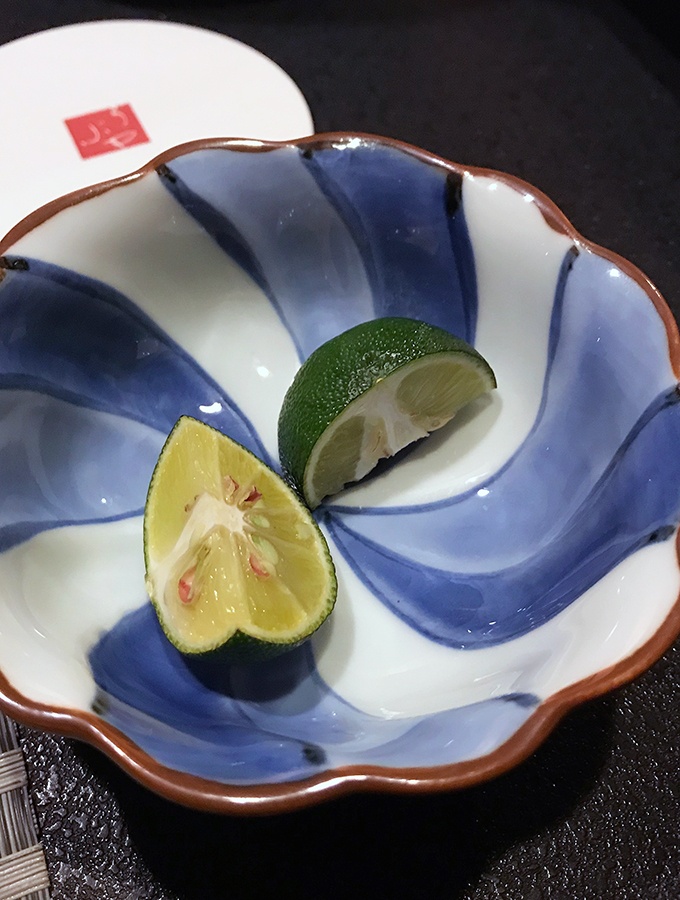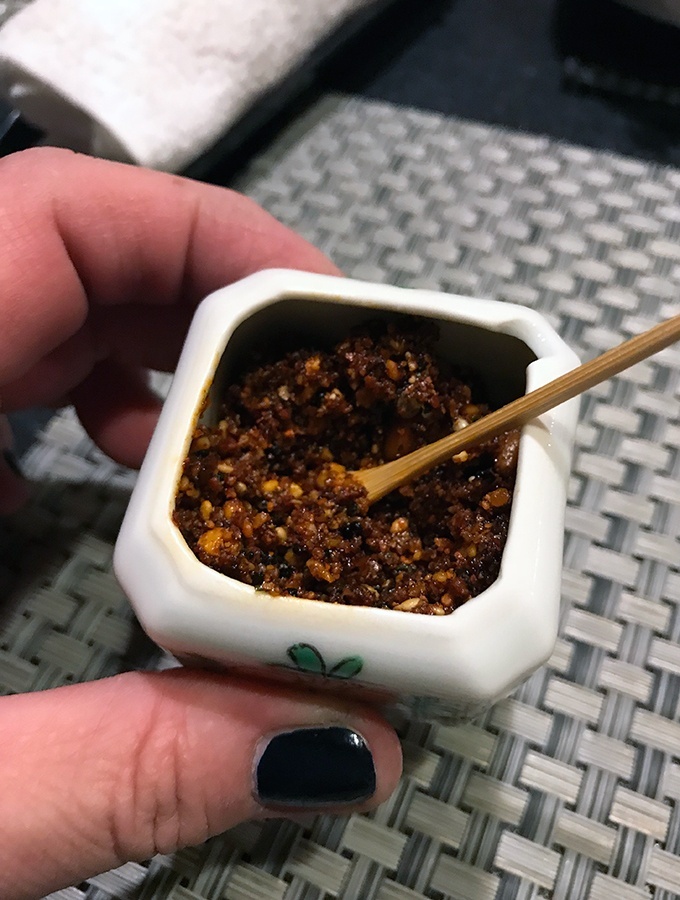 To add a little more zing to the shabu shabu we are also served wedges of sudachi. Sudachi is a small sour Japanese citrus. It looks very similar to calamansi, but more sour in taste. There is also some house chili.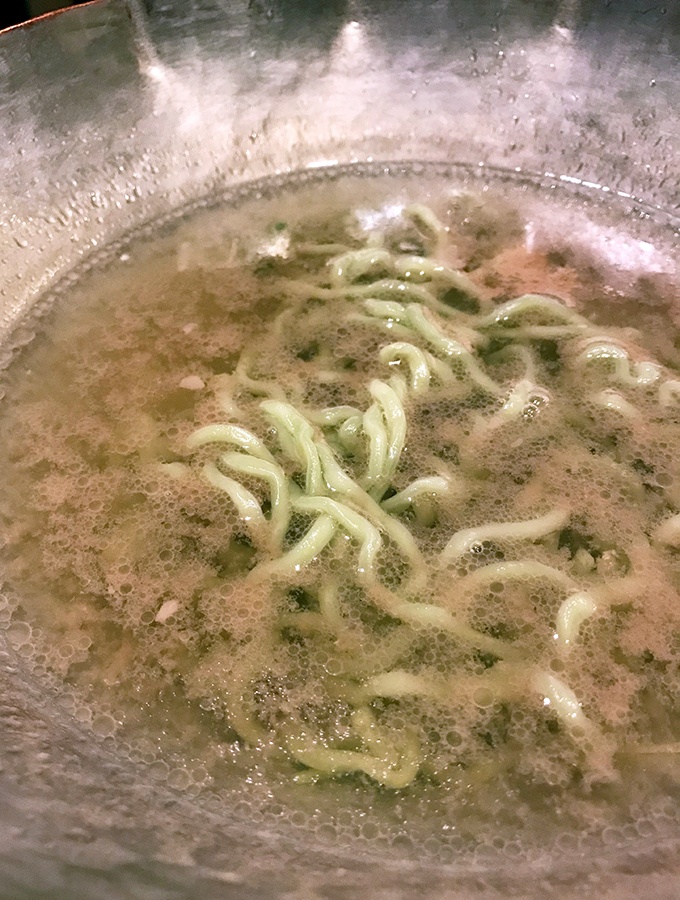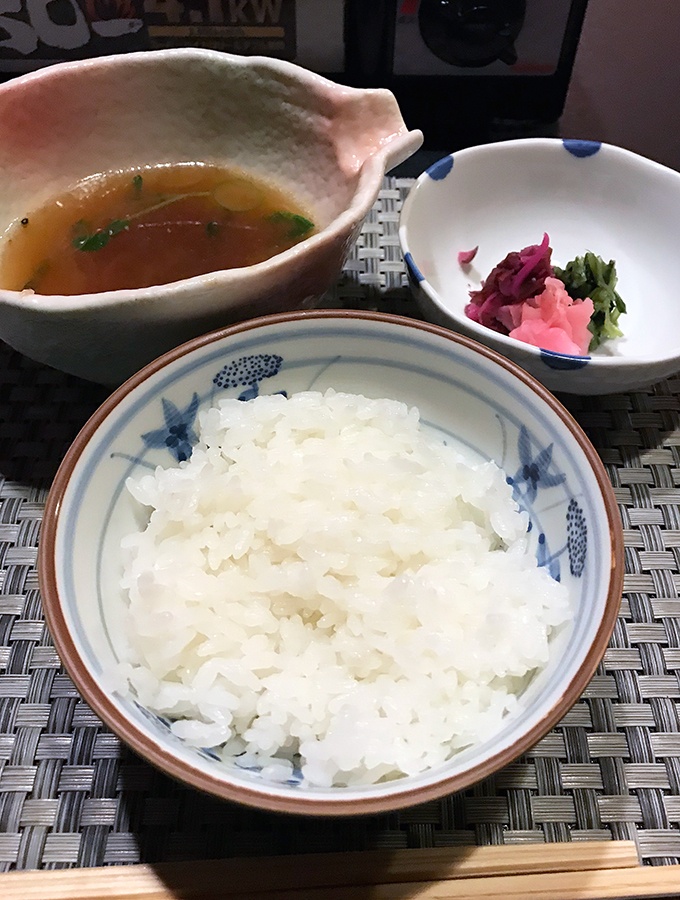 The final shabu shabu course is udon noodles and white rice. The noodles are placed in the shabu shabu pot to cook, taking up the flavours of the cooking liquid. The rice is served with Japanese pickles.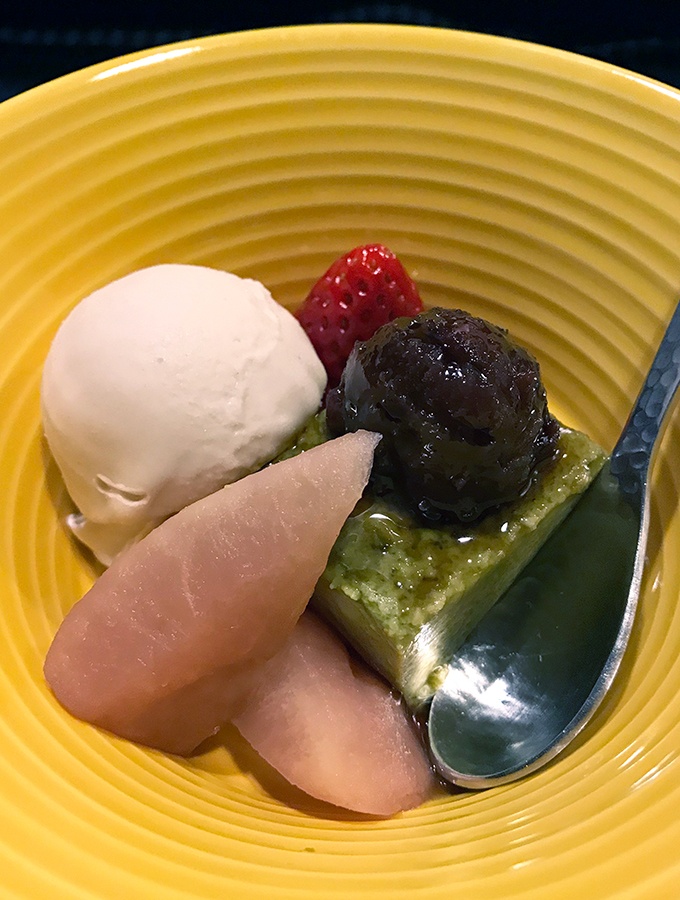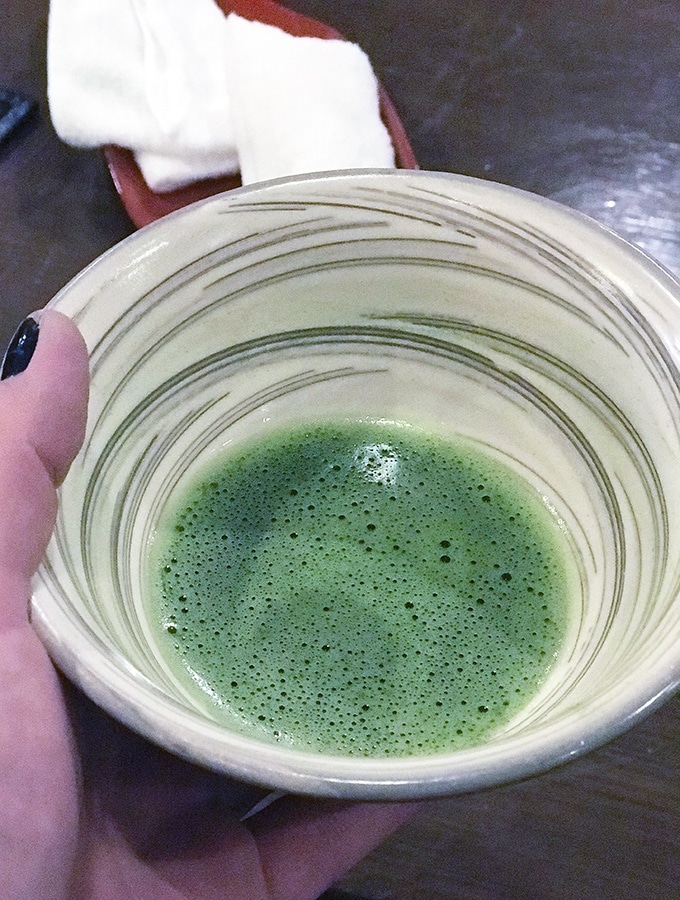 If we weren't already full enough, dessert is served. Green tea pudding, local fresh strawberries, apple compote and ice cream. Plus a warm cup of matcha to accompany it.
Kozantei Ubuya Breakfast, Mt Fuji View Accommodation
After a very relaxing night's sleep, it is down to breakfast we go. Breakfast is in the same private room dinner was served in. The main difference being is that it is daylight and we can see the incredible view of Mt Fuji we would be dining with.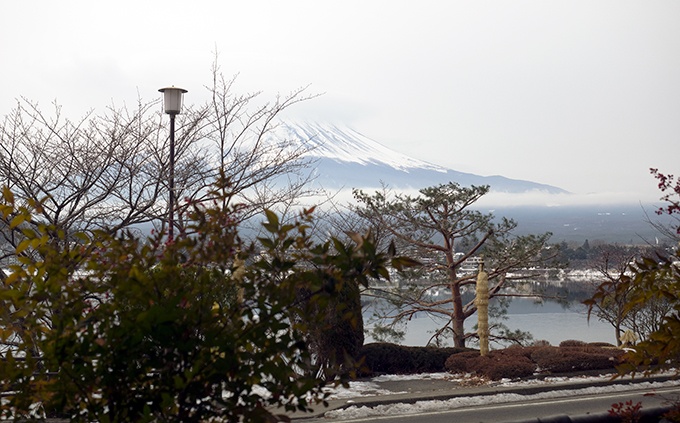 It dawns on me as I watch the cloud cover dance around Mt Fuji. Fuji san is very much like a burlesque dancer, teasing you with glimpses and covering them back up again. Leaving you wanting the mountain to flash more.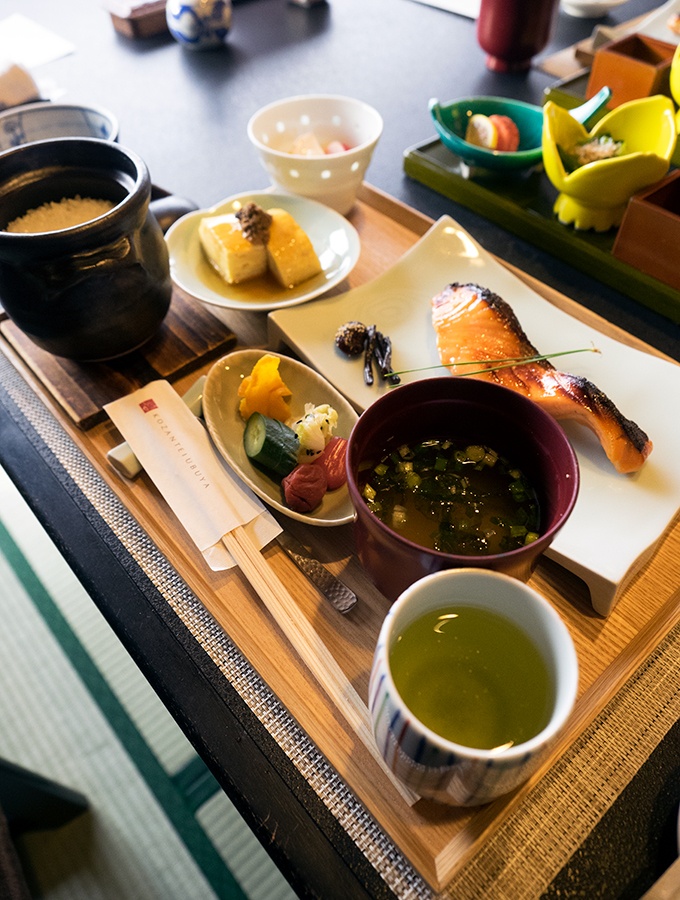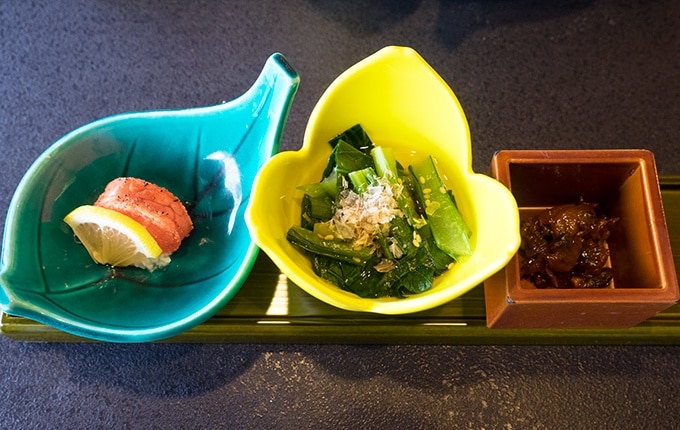 above from left: fish roe, mountain vegetables in dashi and little clams in sweet soy & mirin.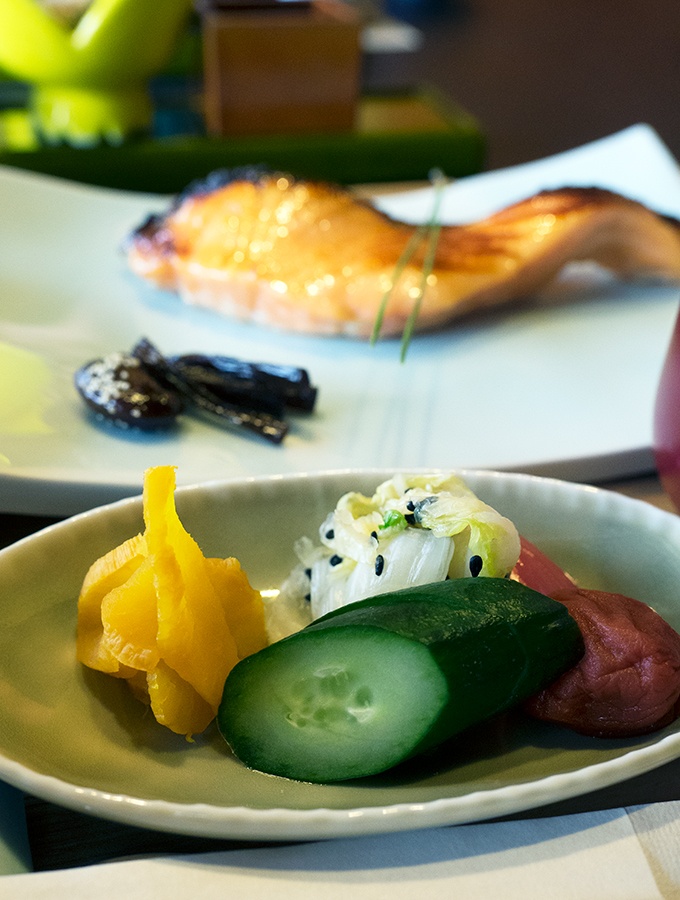 various pickled vegetables
The breakfast is Japanese style. Having a Japanese breakfast is another highlight of mine when visiting Japan. My love of a Japanese breakfast is a combination of two things. The love of Japanese food in general and I like the variety of small dishes and one highlight dish.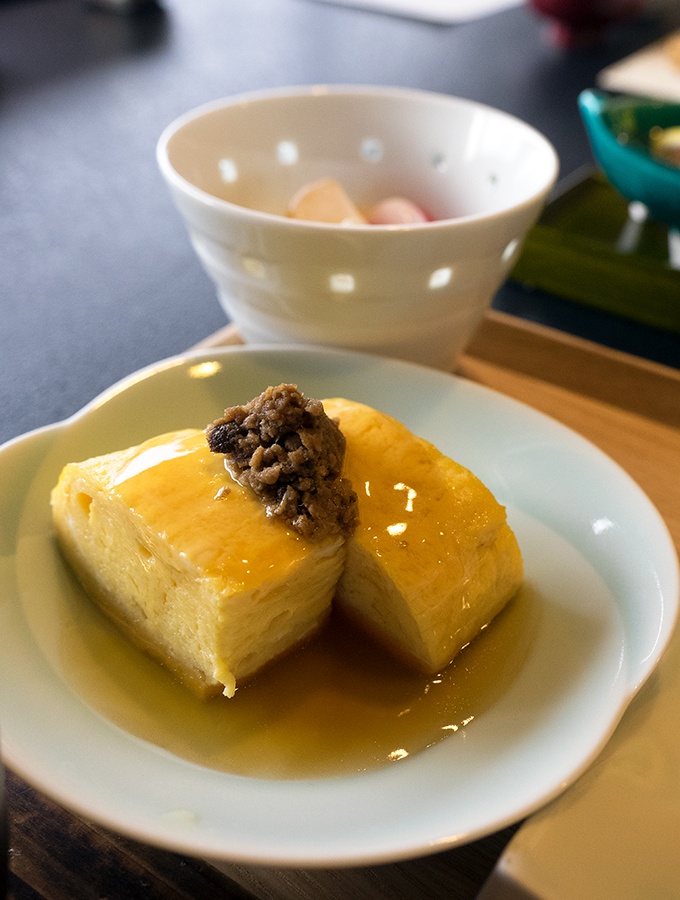 rolled egg omelette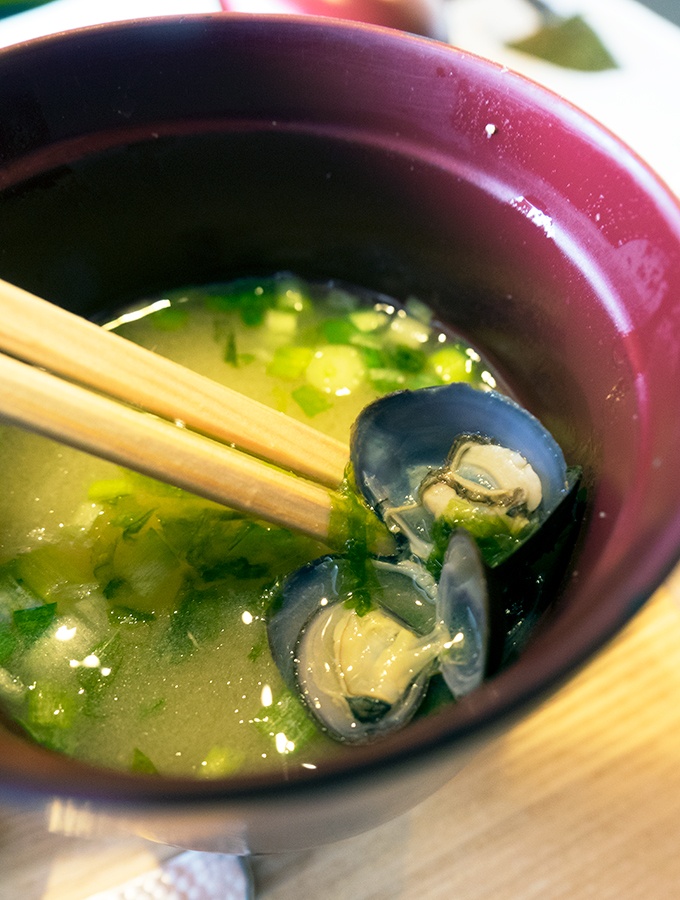 miso soup with little clams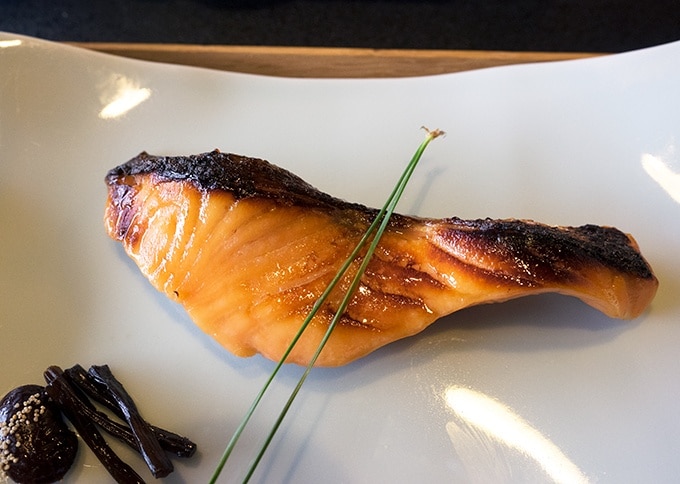 miso glazed salmon
The highlight dish was the miso glazed salmon. The salmon skin was shatteringly crisp with an intense miso glaze. It would be my stand out dish of the whole stay.
The other surprise winning dish were the tiny clams in sweet soy and mirin. They were incredibly moreish, and I kept thinking these would make a great bar snack.
Kozantei Ubuya Guest Lounge, Mt Fuji View Accommodation
When checking in and again at breakfast we are reminded that if we want coffee, tea or juice that it is available in the guest lounge. We are checking out later in the day and decide to pay the lounge a visit on the way back to the room.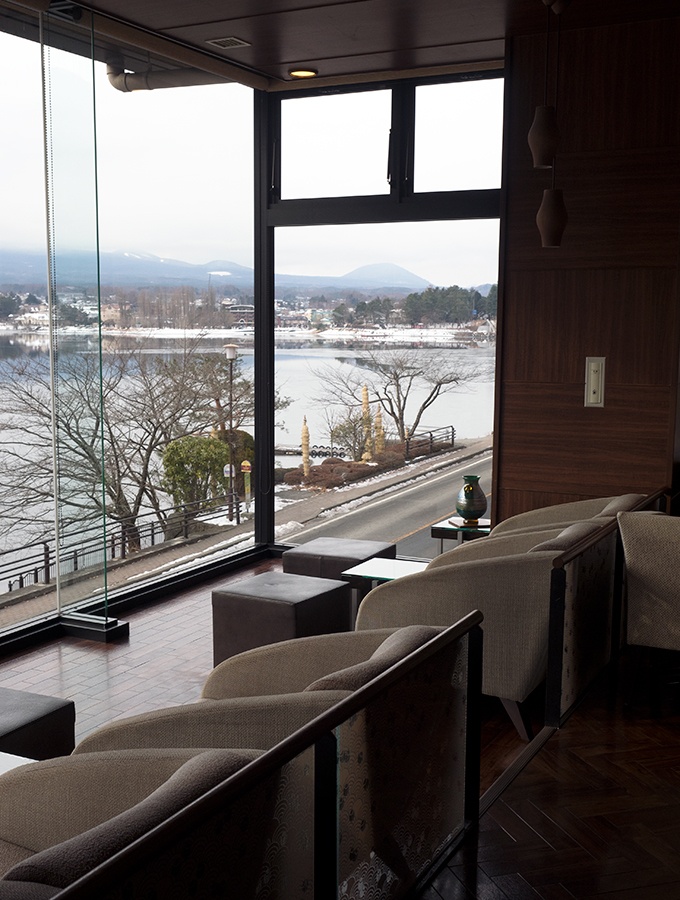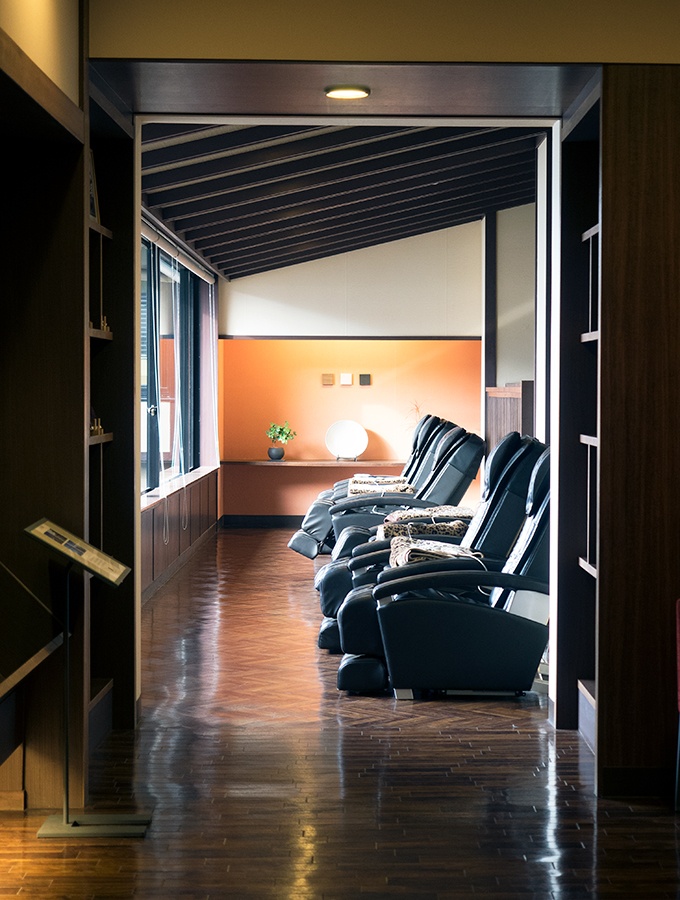 As we enter the sounds of a ukulele version of "Don't Worry Be Happy" is playing. I'm not worried at all, completely relaxed and stressless. I'm surprised by the amount of yukata clad people in the lounge. I then remember, even though all rooms have Mt Fuji views, not all rooms are like mine. Plus it is a great spot to catch up when travelling as a group.
There are large arm chairs along full length glass windows. People are sitting, relaxing and enjoying the view. There are also massage chairs in another area of the lounge for those really wanting to relax.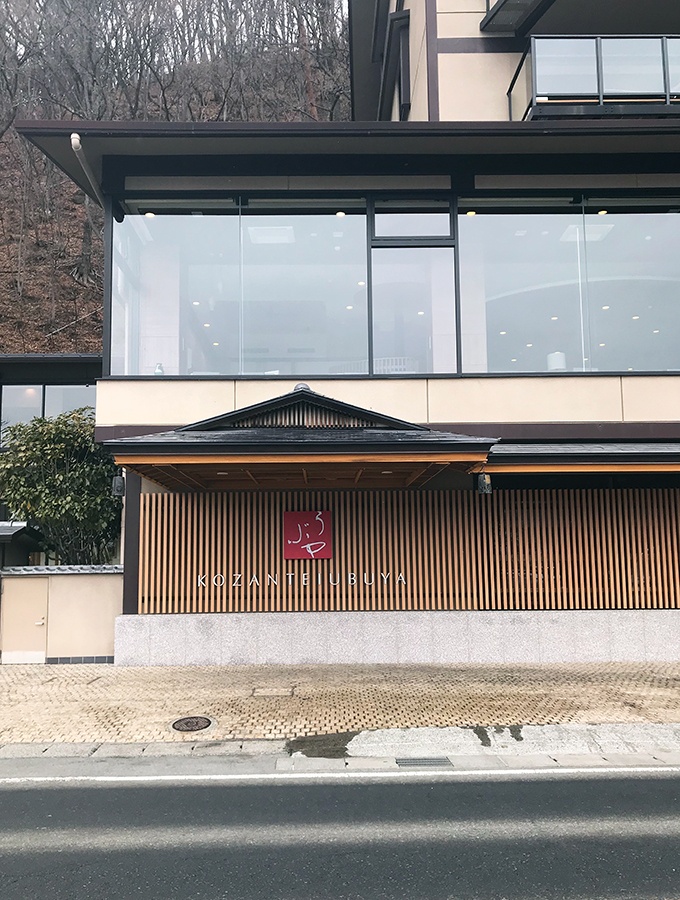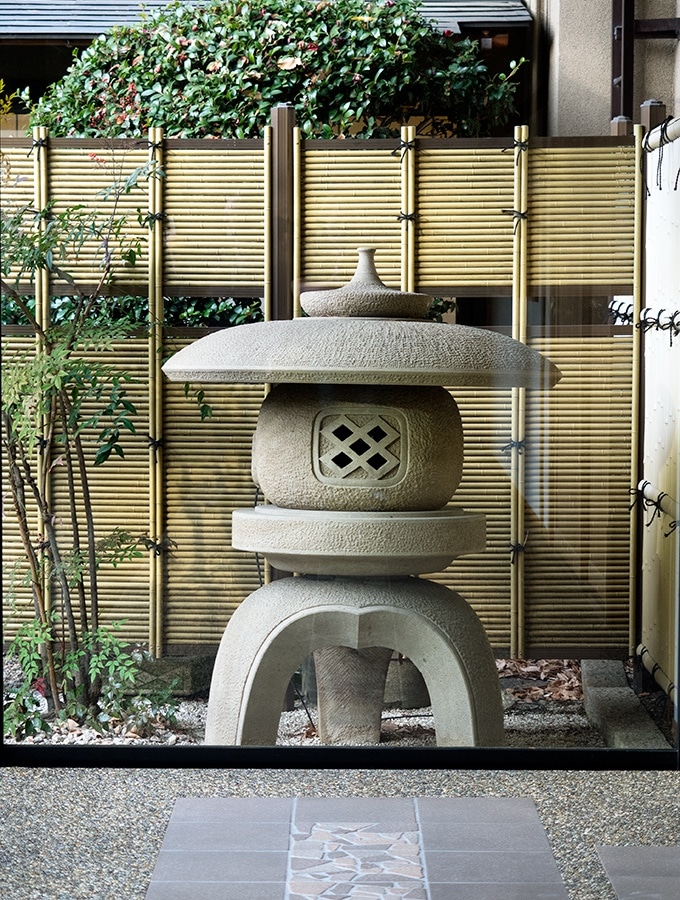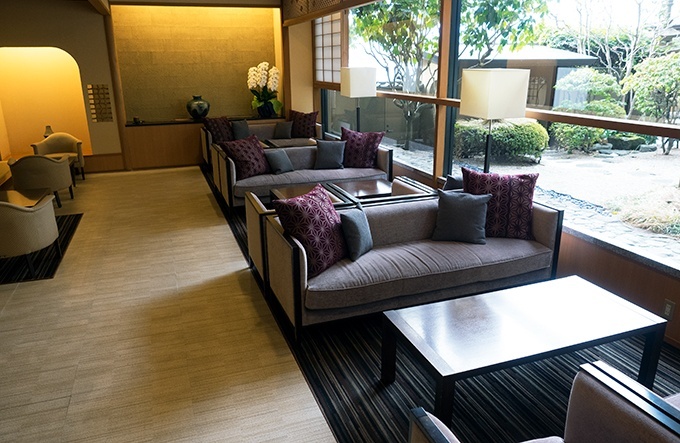 I was completely blown away by Kozantei Ubuya. It was the one high end ryokan booked on my trip and I was expecting it to be nice. I knew that the room had a view of Mt Fuji, but wow, no idea how amazing taht view was going to be.
The food was great, staff friendly and helpful. The guests' public areas comfortable and inviting with views of Mt Fuji. If you couldn't see Mt Fuji then you were looking on to the ryokan's Japanese garden.
I stayed only one night, and that just wasn't long enough.
Sara xxx
Become a subscriber and don't miss a single delicious recipe, restaurant review or travel adventure.
Subscribe to our mailing list