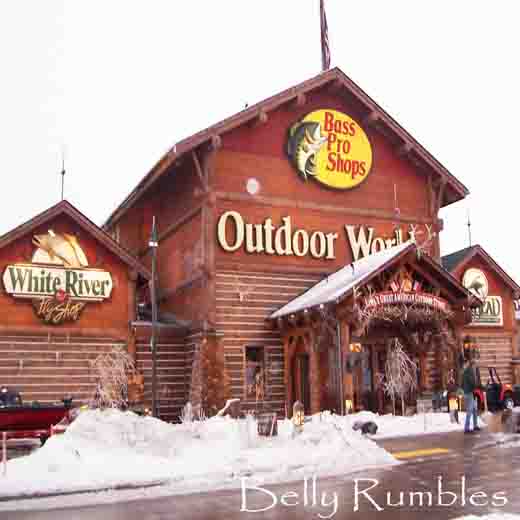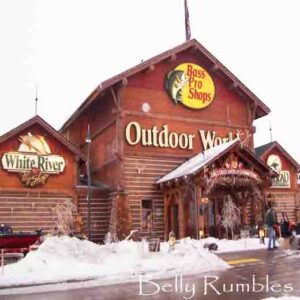 Australians don't do a great deal of hunting, it is actually frowned upon by a lot of people, a bit like smoking. Yes we fish, but going out and shooting animals isn't one of our major hobbies as a nation. I was visiting my close buddy Ms Iowa. It was cold, miserable and there had been ice storms. What to do, what to do? Answer take Sara somewhere she may not have been before, and they were right. We just don't have this kind of retail establishment like Outdoor World in Australia, it was unbelievable.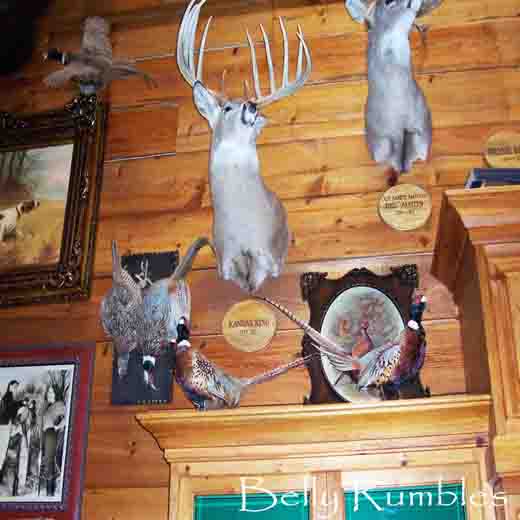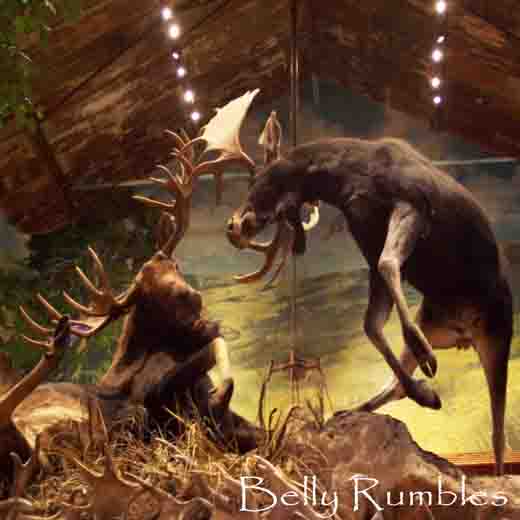 I walked in the door and turned to Ms Iowa, "I have never seen so many dead animals in one place!" to which she laughed. I had just been confronted by a wall of various mounted animal heads. As you enter the shop you walked in under two stuffed moose having a bit of an altercation. Actually there were stuffed animals of all sorts right through the shop.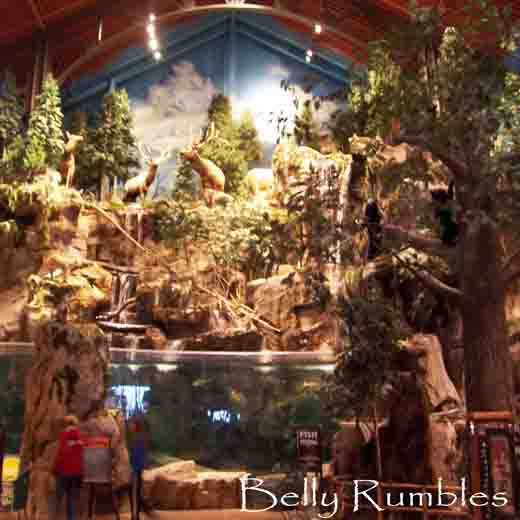 Right at the back is a massive fish tank which showcased the various species of fish that could be caught locally. There was a little bit more than just hunting supplies. Feel like something sweet, then pop by the fudge shop. Want to have a break from shopping then grab a bite to eat at Uncle Bucks Fishbowl and Grill, then maybe enjoy some ten pin bowling afterwards. I walked around in absolute amazement.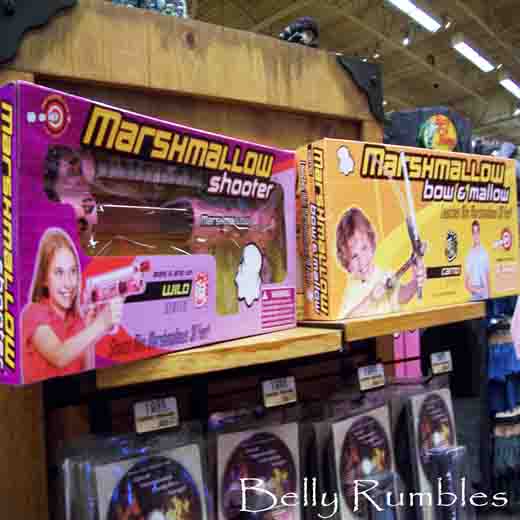 Marshmallow shooters for the kids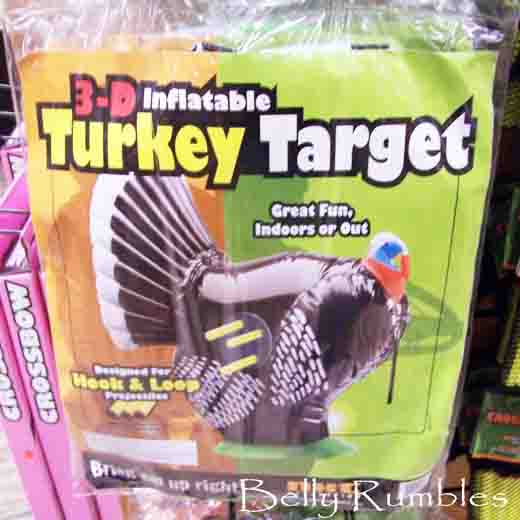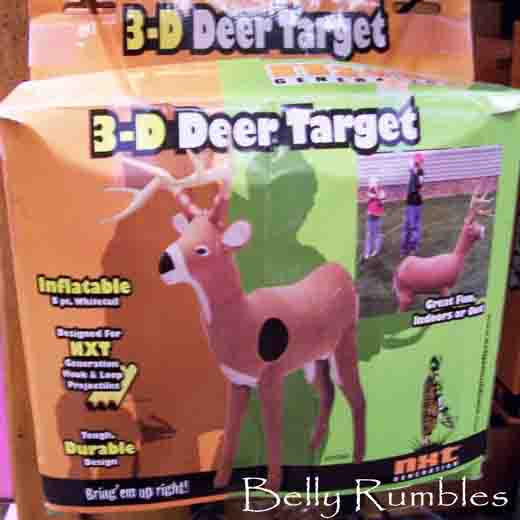 Inflatable targets for the kids to shoot at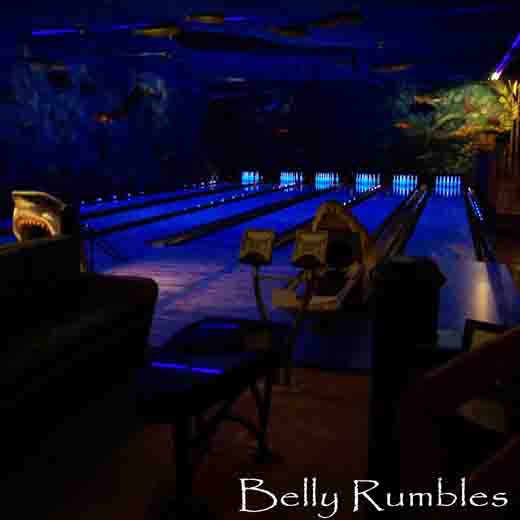 Bowling alley with shark and alligator ball return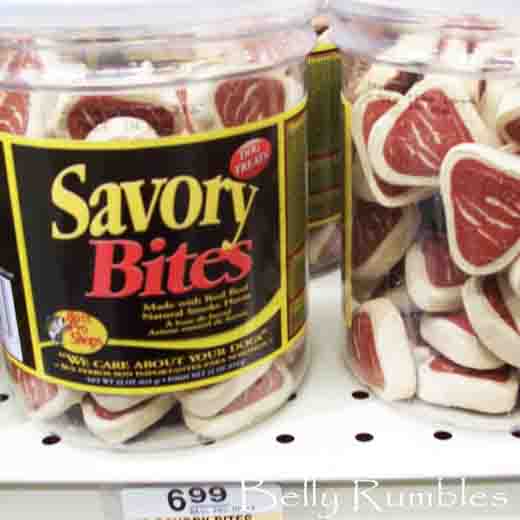 Savoury bites for your favourite pooch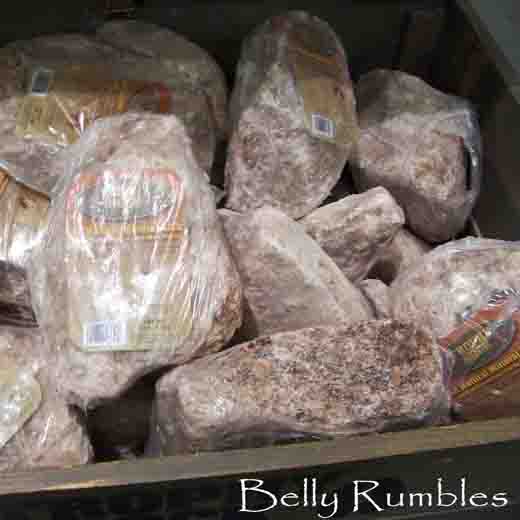 Salt lick rocks to attract deer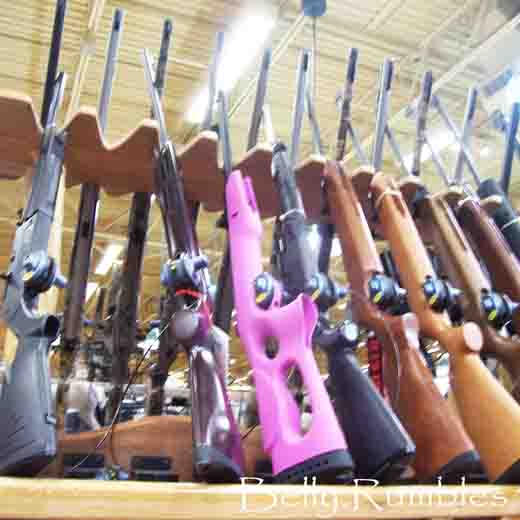 More guns, don't you love the pink one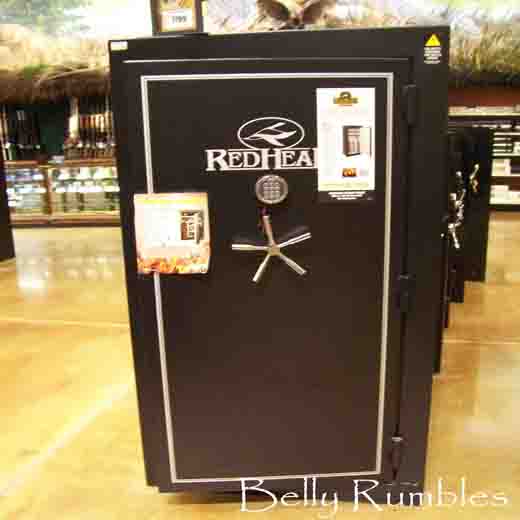 Gun safe to keep your guns locked up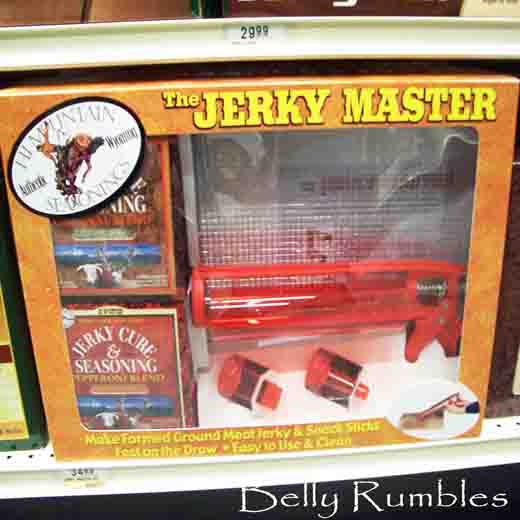 Jerky Master to make your own jerky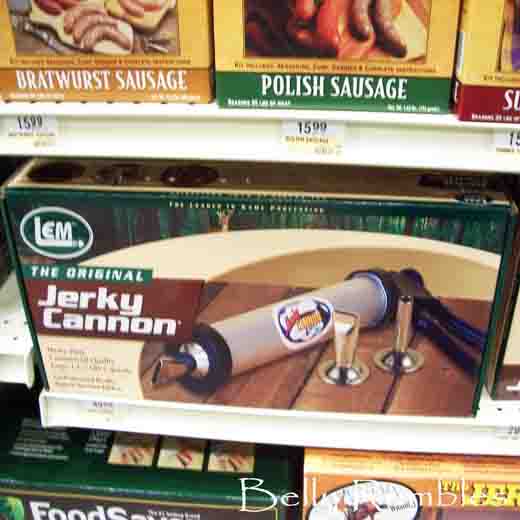 Jerky Cannon, I assume again to make jerky not shoot it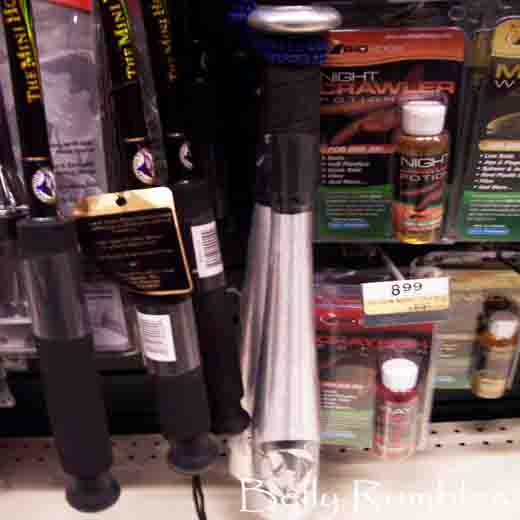 Nope, not a small baseball bat, it is a fish thumper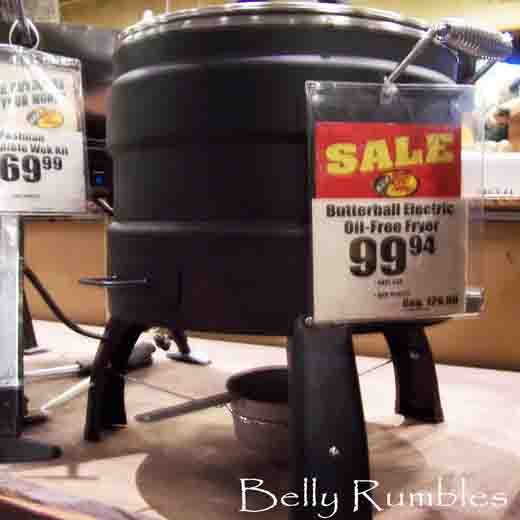 Turkey fryer to fry whole turkeys
They sell every kind of outdoor clothing, shoes, fishing needs, guns and accessories, outdoor cooking equipment, cook books, snack food, hunting bait, boats. Seriously they stock anything your heart would desire if you were a hunter. I nearly forgot to mention there is also a shooting range.
As Australia really isn't a gun toting country, I was really surprised at the guns and shooting practice items for kids. In one way for me it was a little off putting as I am just not use to that. Not judging as each to their own and as I said we just don't have this sort of thing in Australia. It really was an amazing visit and so glad I got to experience it.
Sara xxx